How Medical Marijuana and CBD Affect Post-Traumatic Stress Disorder (PTSD)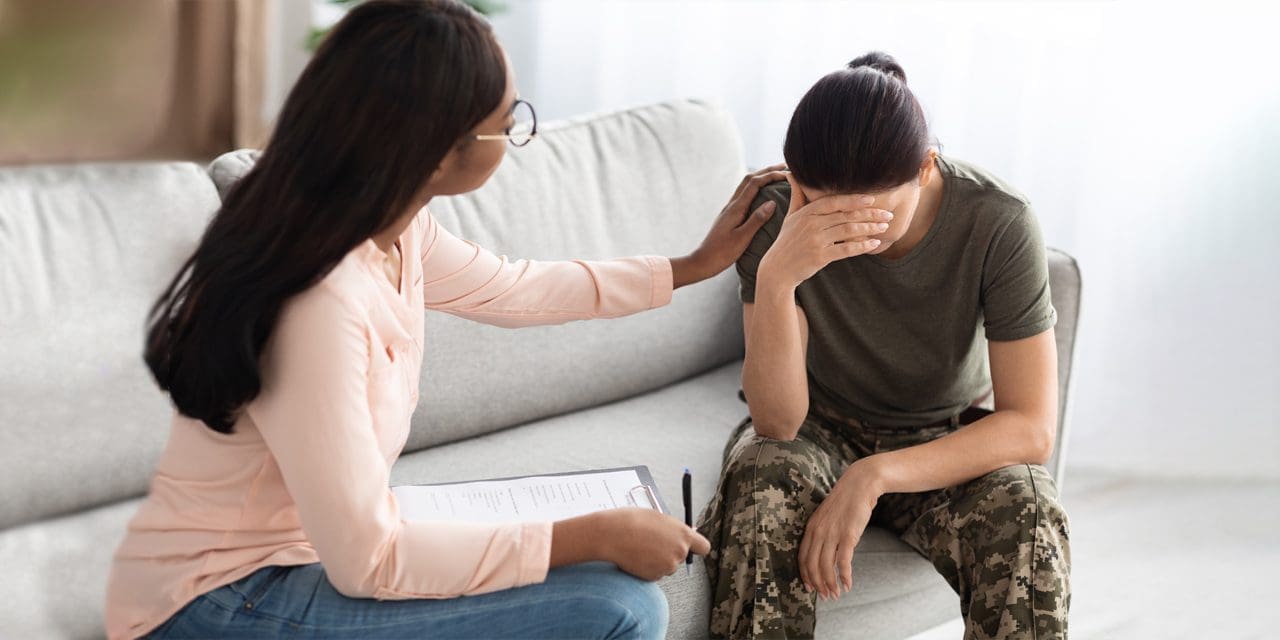 Approximately 12 million adults have post-traumatic stress disorder (PTSD) in the United States. Furthermore, it is estimated that about 6% of people in the U.S. will develop PTSD during their lifetime. This number sharply increases for those in the military and armed forces. Amid the COVID-19 pandemic, healthcare workers are also experiencing PTSD in higher numbers.
There is no easy solution to PTSD, but research is emerging on how medical cannabis can help. Explore how CBD and cannabis use may relieve some of the symptoms of PTSD in tandem with other treatment options.
Personalized Cannabis Guidance
Meet with a counselor and get personalized guidance to the right types and doses of cannabis for your unique needs.
Book an Appointment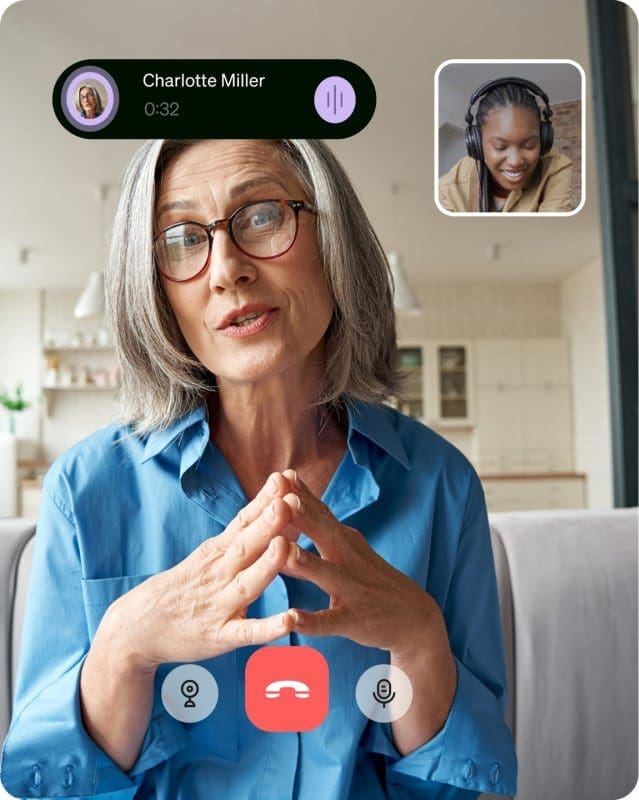 Cannabis for PTSD: Benefits and How It Works
There are many science-backed reasons why cannabis and CBD may work for PTSD. Some of these include:
On the flip side, using cannabis and CBD for PTSD has possible side effects.
Dosing and Ingestion Methods
Individuals seeking cannabis to use in treating PTSD enjoy many different options for dosing and consuming cannabis.
One study suggests that cannabis can temporarily reduce the symptoms of PTSD and that inhaled cannabis smoke or vapor acutely reduced symptoms by more than 50%. This is likely connected to the deep breathing required to smoke or vaporize cannabis flower and the instant bioavailability and effects of smoked or vaped flower.
Little additional research has covered other methods of cannabis ingestion. Edibles would likely provide longer-term relief for PTSD symptoms and probably serve as a valuable medicinal tool in lower doses. Tinctures deliver effects in the same way but more immediately.
Potential Risks and Side Effects
Cannabis medicine has helped many people manage challenging conditions like PTSD. But marijuana is not appropriate for everyone. Here are some of the side effects associated with using cannabis for PTSD or any condition:
Headache and nausea
Intense fatigue
Insomnia
Increase in anxiety
Paranoia (more likely with cannabis containing high levels of THC)
Hallucinations (of particular concern for people with PTSD who experience nightmares and flashbacks)
Red bloodshot eyes
Appetite changes
Mood changes
You may experience other side effects not listed here and should always consult your doctor before using cannabis or other medicine.
Alternative Treatments for PTSD
The following PTSD treatment options may be used in place of or in conjunction with cannabis, depending on how your physician advises you and what you prefer.
Therapy
Several therapy treatments are effective, including trauma-focused cognitive behavioral therapy (CBT). Other therapy methods include cognitive processing therapy (CPT), prolonged exposure (P.E.), stress inoculation training (SIT), and present-centered therapy (PCT).
Some people with PTSD may take comfort in one-on-one counseling sessions with a psychologist or social worker. Other people may seek counsel in their circle of loved ones. Therapy comes in many, often combined forms and is not a one-size-fits-all treatment.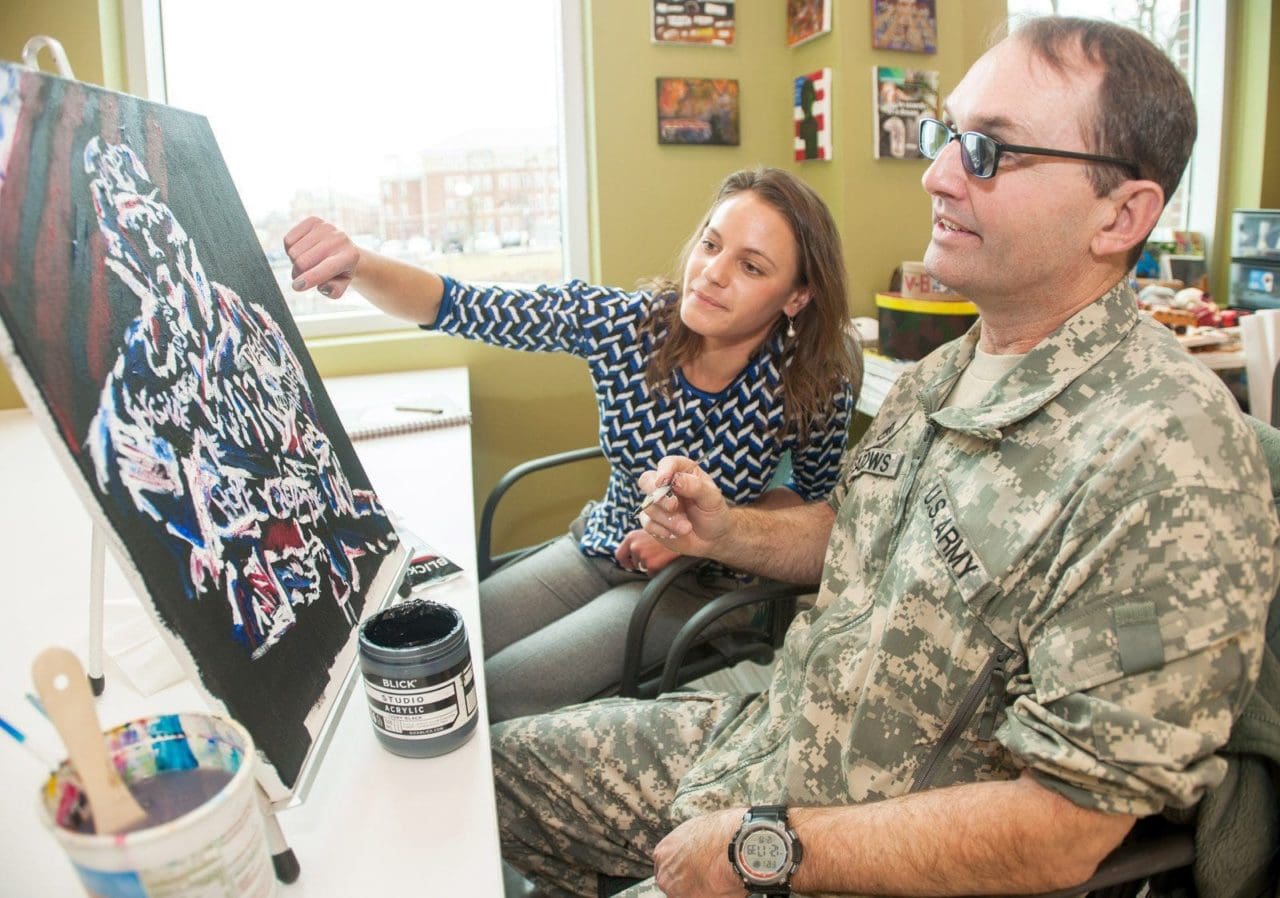 Medications
Some people with PTSD take medication to help their disorder, including antidepressants like sertraline (Zoloft). Sertraline is also used to treat anxiety-related disorders, such as obsessive-compulsive disorder (OCD), panic disorder, and social anxiety disorder.
In some instances, sedatives like benzodiazepines (benzos) may be prescribed for a short period. Examples of popular benzos are Xanax, Klonopin, and Valium. However, benzodiazepines are highly addictive, and one study found that abuse or misuse accounted for 17% of the overall use of benzodiazepines. Furthermore, benzodiazepines are not recommended for treating PTSD in the long term, as they may hinder patients' ability to cope with PTSD symptoms.
Lifestyle
Other non-medication, lifestyle-based treatments include proper sleep, exercise, and nutrition. Treating PTSD with lifestyle factors is highly individualized. Some people may benefit from a brisk hike in the fresh air, while others may gain more solace from relaxing by the fireplace at home.
Can Using Cannabis for PTSD Affect Veteran Benefits?
A common concern among veterans exploring how medical marijuana helps PTSD is the risk of losing their benefits from the U.S. Department of Veterans Affairs (V.A.). However, the V.A. states on its website, "veteran participation in state marijuana programs does not affect eligibility for V.A. care and services."
Best Strains for PTSD
The best strains are the ones that work best for you. However, anecdotal reports show that certain strains provide relief for symptoms associated with PTSD, including:
Varieties high in terpenes like myrcene, pinene, and limonene may be helpful, but we cannot generalize or predict how you will respond to any cannabis product.
The Bottom Link on Cannabis for PTSD
Medical marijuana for PTSD may be a viable treatment for many veterans and other people with PTSD, but more clinical trials are needed. There is no standardized solution for treating PTSD. Still, CBD and medical cannabis could be a good fit for a person experiencing anxiety, depression, and/or insomnia due to PTSD.
Learn more about how you can use cannabis medicine to treat PTSD. Apply for a medical marijuana card today through Leafwell, and we'll guide you every step of the way.
Get Your Medical Card
Connect with a licensed physician online in minutes.
Frequently Asked Questions
Are edibles good for PTSD?

If you want to consume edibles, choose products that are low in THC and possibly with equal or greater amounts of CBD, and make this your mantra: start low and go slow. Consuming THC via edibles is much stronger than other ingestion methods, so consider this if you intend to utilize cannabis edibles. However, edibles do have the advantage of long-lasting effects.

However, using sublingual tinctures may be particularly useful for people who need cannabinoid-based medications for PTSD.
What terpenes are good for PTSD?

Limonene, bisabolol, myrcene, pinene, beta-caryophyllene, and humulene may be helpful terpenes. These terpenes can help a person with PTSD get to sleep and reduce inflammation.
Is marijuana effective in the treatment of PTSD?

PTSD is a severe problem for many people. Although there is a lack of properly unbiased, placebo-controlled studies on using cannabis for PTSD, much of the literature suggests that medical cannabis could be a helpful treatment for PTSD. The main issue is that there is no magic cure for PTSD.