How to Get a Missouri Medical Marijuana Card in 2023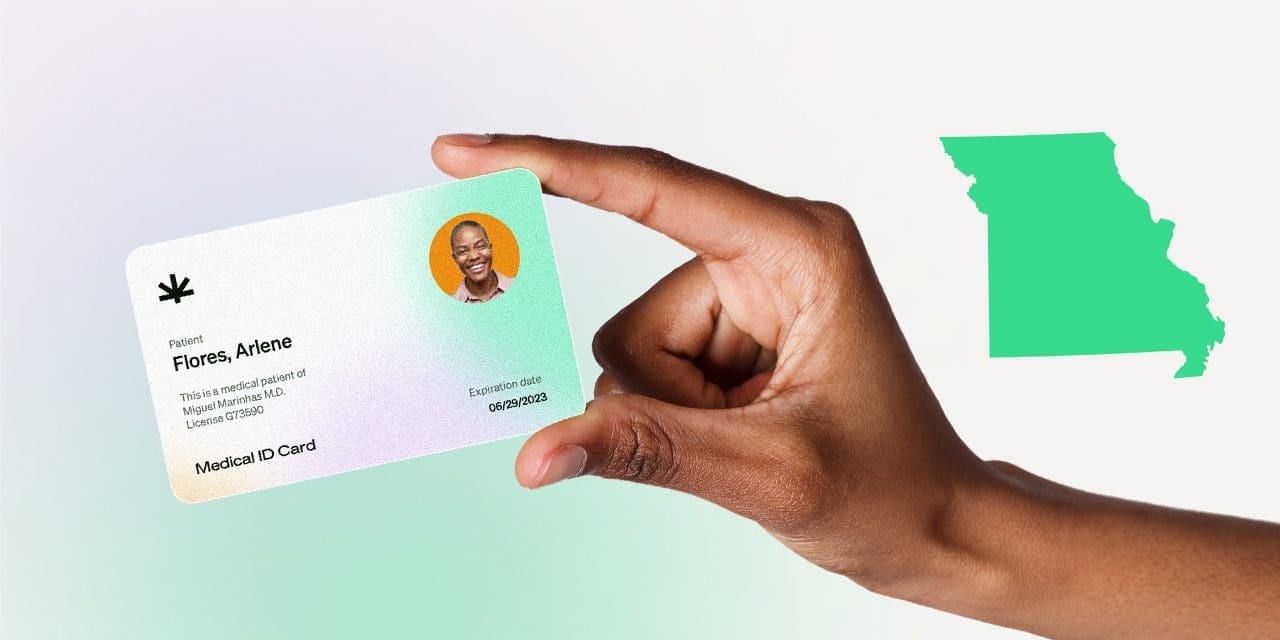 Missouri legalized medical marijuana after nearly two-thirds of midterm voters approved Amendment 2 — the Medical Marijuana and Veteran Healthcare Services Initiative — in 2018. The amendment allows state residents suffering from at least one of an ever-expanding list of qualifying conditions to apply for a Missouri medical marijuana card and legally purchase medical cannabis.
If you are a Missouri resident and are interested in getting your medical card, you've come to the right place. Learn everything you need to know about Missouri's medical marijuana program, which medical conditions qualify patients for medical card certification, and how to navigate the application process.
Personalized Cannabis Guidance
Meet with a counselor and get personalized guidance to the right types and doses of cannabis for your unique needs.
Book Appointment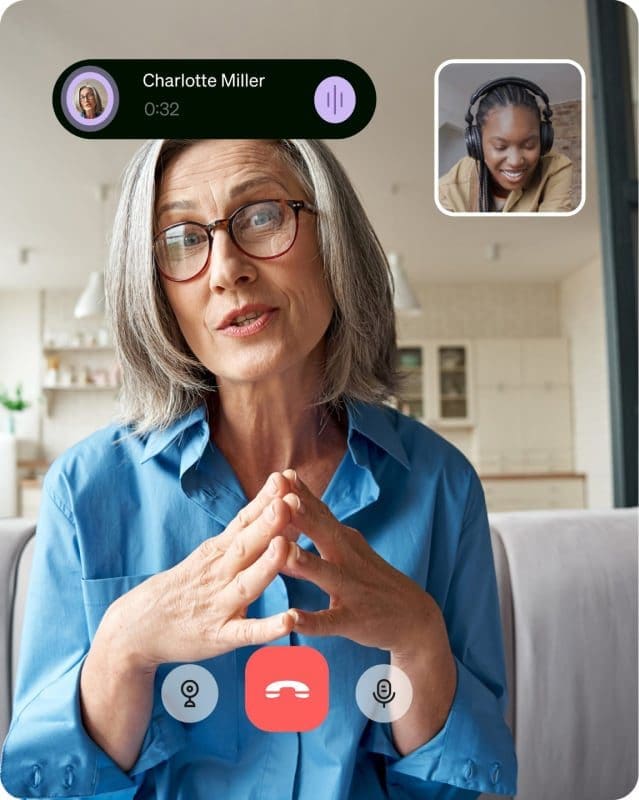 Benefits of Having a Medical Card in Missouri
Missourians voted to legalize cannabis for recreational use in November 2022. Still, there are distinct advantages for people who purchase cannabis with a medical card.
Lower Taxes
The state tax rate on adult-use marijuana products will be 6% plus local sales tax (up to 3%), while marijuana products sold for medical use are taxed at a 4% rate.
Higher Purchase Limits
Medical cardholders can purchase up to six ounces of marijuana every 30 days, while non-medical (recreational) cannabis buyers can only purchase up to three ounces during the same time frame.
Other Considerations
Several states prioritize servicing medical cardholders over adult-use buyers in dispensaries. If Missouri enacts similar practices, medical patients could have priority access to cannabis products and save hours of their time by skipping adult-use buyers in line.
Eligibility Requirements
Adults aged 18 and up diagnosed with at least one qualifying condition may be eligible to apply for a Missouri medical marijuana card. First, they must register for a consultation with a state-licensed healthcare provider and get approved. With Leafwell, patients can complete this consultation online via telemedicine.
See below for a complete list of qualifying conditions and step-by-step instructions for the Missouri medical marijuana card application process.
Can Minors Get a Medical Card in Missouri?
Minors can get a medical marijuana card in Missouri. A custodial parent or legal guardian must serve as the minor patient's licensed caregiver for an individual under 18 to participate in Missouri's medical cannabis program, according to the Missouri Department of Health and Senior Services.
Caregivers must be 21 and responsible for managing the well-being of the qualified patient. A parent or legal guardian consent form is required as proof of consent for a minor's medical use of marijuana and must be submitted with the minor patient's registration application.
See "Applying as a Caregiver" below for more information about Missouri's caregiver application process.
Qualifying Conditions
Missouri maintains an ever-expanding list of conditions that qualify a patient for a medical cannabis card. As of December 2022, here are the qualifying conditions for an MMJ card:
You may also qualify if you have been diagnosed with any of the following:
A chronic medical condition that causes severe, persistent pain or persistent muscle spasms
A chronic medical condition usually treated with a prescription medication that could potentially lead to physical or psychological dependence (when a physician determines that medical use of marijuana could be effective in treating that condition and would serve as a safer alternative to the prescription medication)
Any terminal illness
Debilitating psychiatric disorders (if diagnosed by a state-licensed psychiatrist)
In the professional judgment of a physician, any other chronic, debilitating, or other medical condition
This final qualifier is becoming increasingly common as state legislatures recognize that healthcare providers are often in the best position to determine if medical cannabis would benefit their patients, even if their specific condition isn't listed. Rather than lawmakers dictating what cannabis may or may not be used for, this flexibility allows doctors to approve patients with a wider range of health conditions based on their medical expertise.
How to Apply
1. Register Online with Leafwell.
You can book an appointment, speak to a healthcare provider, and qualify for a Missouri medical marijuana card online with Leafwell. The cost of the telemedicine consultation is $125, and you will be refunded if you are not certified.
2. Discuss Medical Marijuana with Your Healthcare Provider
Attend your telemedicine appointment. Speak to your healthcare provider about your qualifying medical condition, medical history, and why medical cannabis may be a good option. Feel free to ask questions and discuss any concerns you may have. If approved, the provider will submit your certificate electronically to the state.
3. Complete the Application Online Via the Missouri DHSS Website
Once certified, you must complete Missouri's state application within 30 days. You will use your SSN to match your application with the submitted physician certificate. The Department will approve or deny the application within 30 days of receipt.
4. Get Your Card From the State of Missouri
Missouri issues you an electronic medical cannabis card (usually within two or three days after approval). This card is effective for three years and is used to buy your medicine from state-licensed dispensaries.
What You'll Need
To apply for your Missouri medical marijuana card, you'll need to gather the following:
A physician certification form completed by a doctor of medicine or doctor of osteopathic medicine in good standing in the state of Missouri (this can be obtained with Leafwell — our provider will submit the approval to the state on your behalf)
Identifying information

Name
Date of birth
Social Security number

Contact information

Mailing address
Email address
Phone number

A clear, color photo of the qualifying patient's face taken within the prior three months
$25 for state application processing fees
$50 for a Missouri Patient Cultivation Card (optional but required if you wish to grow your own cannabis)
You no longer need to provide residency proof when applying to the state.
Costs
An online consultation with one of Leafwell's healthcare providers is $125. However, you will not be charged if you do not qualify for an MMJ card.
The state also charges a $25 fee for new patient applications and medical cannabis ID card renewals. Renewal applications can be submitted up to 60 days before the expiration date on the back of a patient's ID card.
If a patient or caregiver is interested in applying for a cultivation license (Missouri Patient Cultivation Card), Missouri charges an additional $50 fee per cultivation license application. This is a state-side charge, and your Leafwell provider does not need to provide any additional paperwork.
Medical Marijuana Reciprocity
Missouri does not allow out-of-state medical cannabis patients to purchase medical cannabis. It does, however, have legal protections in place for out-of-state patients.
According to the Department of Health and Senior Services, individuals with equivalent out-of-state medical cannabis ID cards will not be arrested or sanctioned under Missouri law for possessing marijuana less than the limit for Missouri patients.
Several states with medical marijuana reciprocity will accept Missouri MMJ cards. Click here for a complete list of states and U.S. territories that accept out-of-state medical cards.
Applying as a Caregiver
Missouri defines a caregiver as someone 21 years of age or older, responsible for managing the well-being of a qualified patient, and designated by the qualifying patient on the primary caregiver's application for a medical cannabis ID card.
Caregivers are authorized to purchase, possess, and — with a valid cultivation license — cultivate marijuana on behalf of the qualified patient. Patients can designate up to two caregivers, and caregivers can have up to three licenses for separate patients.
To apply as a caregiver, you must fill out an application with the Missouri Department of Health and Senior Services. You must be listed on the patient's authorization form as well.
Caregivers must provide proof of identity and address to qualify. The fee for a caregiver application is $25.
Where to Buy Medical Marijuana
Missouri's Department of Health and Senior Services maintains a database of licensed medical marijuana dispensary facilities. That list can be found under "Dispensary Facility" here.
Cultivation
Qualifying Missouri patients or their primary caregivers may apply for a cultivation license with the state. The license permits the cultivation of up to six flowering marijuana plants, six nonflowering marijuana plants (over 14 inches tall), and six clones (plants under 14 inches tall) at any given time.
It's important to note that the cultivation license is separate from the MMJ card and comes with an additional $50 application fee. Cultivation licenses are valid for three years.
State-approved cultivars may possess up to a 90-day supply of medical cannabis so long as it remains on the property and under the cultivar's control. The plants must be grown in one enclosed, locked facility and labeled with the qualified patient's name.
Missouri Medical Marijuana Laws to Know
Below, you'll find a few need-to-know medical marijuana laws enforced in Missouri. Check out our Missouri law page for more in-depth coverage of the state's laws.
Cannabis cultivation is legal with a license. The application fee for a Missouri patient cultivation license (Patient Cultivation Card) is $50.
Patients can not drive or operate other motor vehicles under the influence of cannabis.
Medical marijuana patients can purchase up to six ounces of marijuana every 30 days.
Patients cannot consume cannabis in public places (defined as public or private property open to the general public), such as:

Sidewalks
Streets
Bridges
Parks
Schools
Businesses
Note: Amendment 3, approved by Missouri voters during the November 2022 election, legalized recreational cannabis use in the state and provides additional benefits for medical marijuana cardholders.
One of these important benefits is the addition of employment protections to prevent discrimination against medical cannabis patients who use cannabis during non-work hours away from the worksite. However, these protections don't apply if cannabis is used at work or if the employee is impaired by cannabis while working.
Get Your Medical Card
Connect with a licensed physician online in minutes.
Frequently asked questions
How often do I need to renew my Missouri medical marijuana card and can I do it online?

Missouri medical marijuana certificates are valid for three years. When you use Leafwell to obtain your certificate, we'll send you a reminder email one month before your card expires to ensure you have plenty of time to submit your renewal application online.

You will receive an email from the state 60 days before your existing card expires. They will also email you at 45 days, 30 days, and 15 days. These emails keep coming, even if you've already submitted your new certificate, so ignore them if you have already completed your Leafwell appointment.

On the flip side, if you have let your state card expire, you will need to register as a new patient, not a renewal.
How much does a Missouri medical marijauna certificate and card cost?

You must pay two separate fees to get a Missouri medical marijuana card. First, you must pay for your appointment with a prescribing physician. This certification appointment is $125 with a Leafwell provider. Then you must pay the State of Missouri a $25 application fee.

Missouri medical marijuana cardholders can also grow their own cannabis plants with a Patient Cultivation Card that includes a $50 application fee.
How much cannabis can I possess in Missouri with an MMJ card?

In Missouri, you can have six ounces of medical cannabis every 30 days. Those who require more than six ounces of medical cannabis every 30 days will need a physician's approval.

Medical cardholders or licensed caregivers can grow up to six flowering marijuana plants, six nonflowering marijuana plants (over 14 inches tall), and six clones (plants under 14 inches tall) at any given time in a single enclosed facility. Growers must have a valid medical marijuana certificate and a Patient Cultivation Card. You must apply separately for a medical marijuana certificate and a Patient Cultivation Card, which comes with a $50 fee.