How to Get a Puerto Rico Medical Cannabis Card in 2022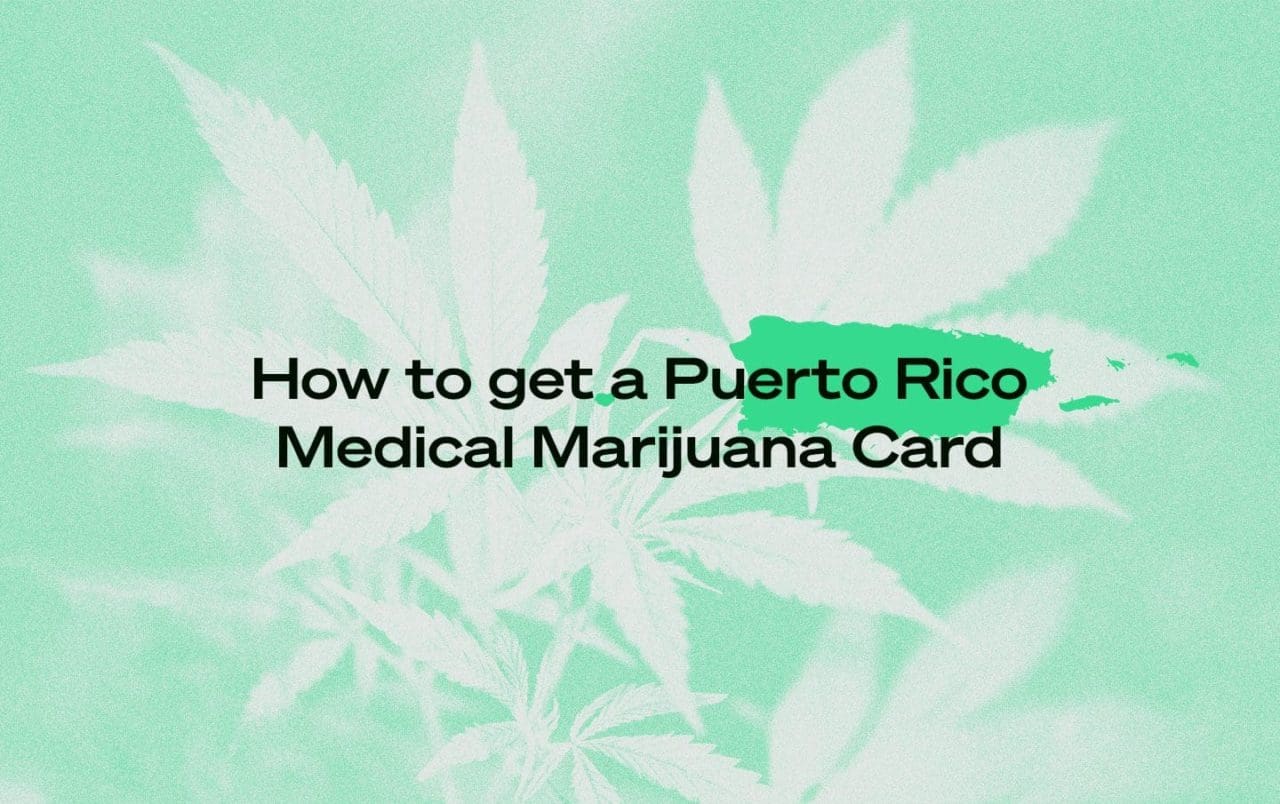 Are you ready to get a Medical Marijuana Card in Puerto Rico? Leafwell can help you learn the process and get ready to see a physician and get certified for medical cannabis in PR. Keep reading to find out more. Leafwell is open in PR so you can see a physician online today.
Get Your Medical Card
Connect with a licensed physician online in minutes.
Getting a Puerto Rico Medical Marijuana Card Online
Puerto Rico has an established medical cannabis industry. Dispensaries have been open since 2017 so cardholders have great access to lots of different cannabis products. Plus, you can use a telemedicine platform like Leafwell to get your card online, without having to leave the house to visit a physician.
Leafwell allows you to quickly and securely get a Puerto Rico Medical Marijuana Card online. We've put together this valuable guide which will answer all your questions about the process. From beginning to end, we help individuals living in Puerto Rico understand the importance of applying for their Puerto Rico MMJ Card via the easy, HIPAA-compliant process offered by Leafwell's telemedicine platform.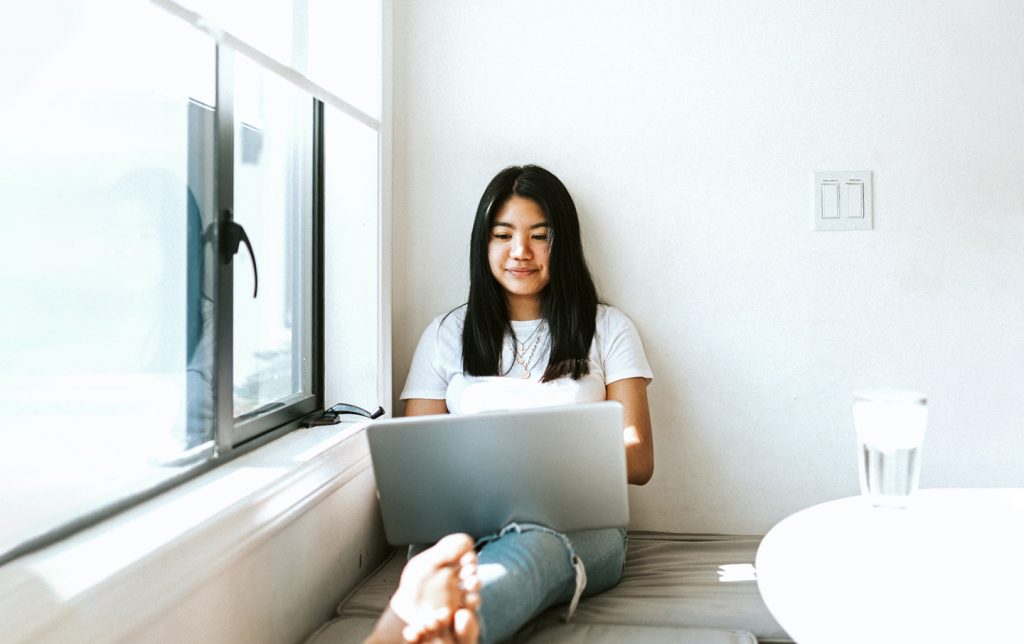 Who Can Apply for a Medical Card in Puerto Rico?
To apply for a Medical Marijuana Card in Puerto Rico, you must be a legal resident of Puerto Rico. However, out-of-state medical cards are accepted so if you're traveling to Puerto Rico and are already a medical patient in another state, you can purchase with your existing, valid medical card. You do not need to get an additional card in PR.
Patients must be aged 21 or over in order to apply for a medical marijuana card themselves. Minors (those aged under 21, which is the age of majority in PR) can have caregivers apply on their behalf. Those aged under 21 can apply for themselves if they are legally emancipated.
Get Your Medical Card

Connect with a licensed physician online in minutes.
What Does an MMJ Card Permit in Puerto Rico?
As an MMJ cardholder in Puerto Rico, you can purchase up to 1 oz or 28 grams every day.
Smoking cannabis is illegal but these other product types are available:
Capsules or tablets
Concentrates
Edibles
Oils
Oral drops
Oral inhalers
Suppositories
Topical ointments and creams
Transdermal patches
Vaping
Recreational cannabis is illegal
How do I Apply?
With Leafwell, you can get your Puerto Rico Medical Marijuana Card in 4 simple steps:
Register online with Leafwell

You can speak to a doctor and qualify for a Puerto Rico medical marijuana card online. The cost of the online consultation is $99. You are only billed if approved.

Attend your appointment and discuss with your physician why you would like an MMJ Card

The doctor will ask you questions based on your medical history and provide you with advice and guidance on whether medical marijuana is a good choice for you.

Complete the Application on the government website

After your approval, your healthcare provider will submit your details to the government program. Then you'll be able to connect this certificate to your account and submit your $25 fee 

Receive your medical marijuana card

If approved, you will receive your medical marijuana card within 30 days. While you wait, you can use your receipt as a temporary card for 30 days. Your certificate will be valid for one year from the date of issue. 
Get Your Medical Card
Connect with a licensed physician online in minutes.
What Does my Online Medical Marijuana Evaluation with Leafwell Include?
Your online medical marijuana evaluation with Leafwell is quick and easy. In order to get started, we'll need you to provide us with some preliminary details. These are all passed securely to one of our registered practitioners who can familiarize themselves with your application before your consultation.
The consultation itself is simple and secure, taking place on our bespoke telemedicine platform. You will meet with a Puerto Rico registered practitioner who has experience issuing certificates for medical marijuana to patients for a range of medical issues. The registered practitioner will speak with you about why you are applying and ask some questions with regards to your medical conditions and history.
At the end of the consultation, the registered practitioner will be able to make an informed decision about whether they recommend the use of medical cannabis based on the medical information they have obtained. If an application is successful, the registered practitioner will complete the certification, and submit it to the Puerto Rico official website.
If an application is unsuccessful, you will receive an email detailing why our registered practitioner felt unable to provide you with the certificate. You will not be charged for the consultation.
Once obtained, the certification will last for one year.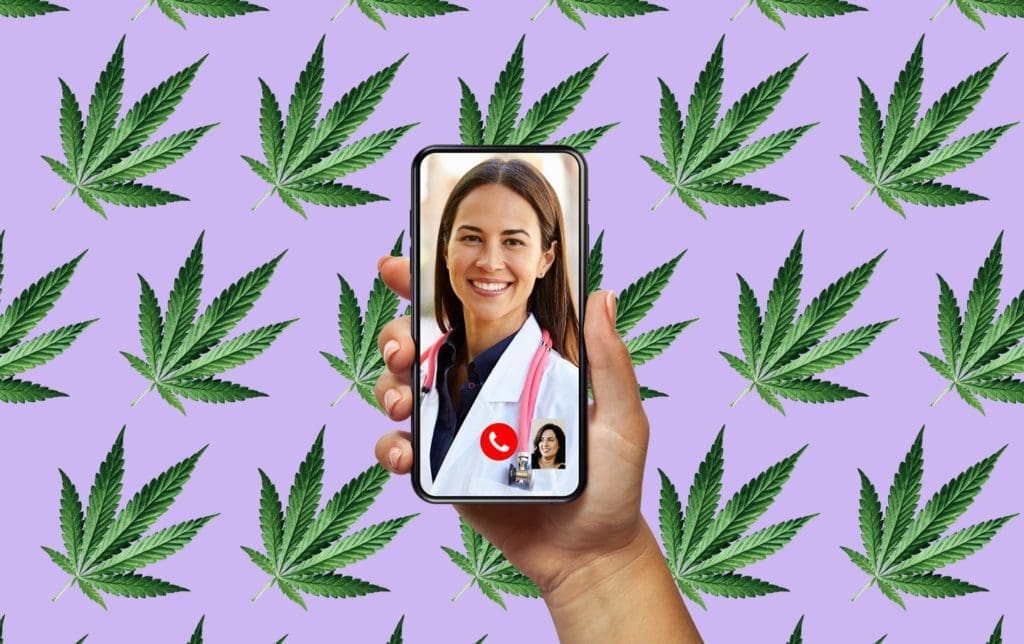 How Much Does a Medical Marijuana Card Cost in Puerto Rico?
The initial consultation with one of the Puerto Rico registered practitioners via Leafwell's HIPAA compliant online consultation service is a flat fee of $99. However, if you do not qualify for an MMJ Card and our practitioner elects not to sign your certificate, you will not be charged.
It costs $25 for the MMJ Card and application form, payable to the state. This is a non-refundable fee that must be paid every time you apply. Each card is valid for one year. Every time you renew, you will be required to meet with a state-licensed physician via a telemedicine platform like Leafwell and then renew your card via the state website.
Insurance does not currently cover the cost of applying for an MMJ Card in Puerto Rico because cannabis is illegal at the federal level.
What Conditions Qualify for Medical Marijuana Cards in Puerto Rico?
According to Puerto Rico law in 2022, these are the qualifying conditions:
Amyotrophic Lateral Sclerosis (ALS)
Alzheimer's Disease
Anorexia
Anxiety Disorders
Arthritis
Autism
Bipolar Disorder
Cachexia
Cancer and Cancer Chemotherapy Treatment
Chronic Pain
Depression
Epilepsy
Fibromyalgia
Glaucoma
Hepatitis C
HIV/AIDS
Inflammatory Bowel Disease
Insomnia
Migraine
Multiple Sclerosis
Muscle spasms
Peripheral Neuropathies
Parkinson's Disease
Post Traumatic Stress Syndrome (PTSD)
Severe nausea
Spinal Cord Injuries
Terminal Illness
This list is up to date as of March 2022. We review it periodically to make sure the information is accurate.
What Documents Do I Need to Apply for a Medical Cannabis Card?
In order to apply for your MMJ Card in Puerto Rico, you will need to show your signed certificate which provides proof of your condition as well as your identification documents. You should gather together the following:
Below are all of the acceptable forms these documents may take.
Acceptable ID
Valid, unexpired Driver's License
Real ID
DTOP ID
Passport
Note that out-of-state ID is not acceptable.
Acceptable proof of residency
Utility bill
Any correspondence with a state department
Bank statement
Mortgage or rental agreement
Do I Need to Present my Medical Records to Leafwell?
No, but if you have them, we invite you to upload them. It is voluntary, however, and the physician can make an assessment based on your telemedicine consultation.
Get Your Medical Card

Connect with a licensed physician online in minutes.
How Does a Caregiver Apply for a Medical Marijuana Card?
Some patients may be eligible for an MMJ Card but unable to apply for one themselves. For example, should the patient be a minor under the age of 21, or if the patient needs assistance accessing medical cannabis, a caregiver can be assigned to complete the process on their behalf. A person under the age of 21 can apply for themselves if they are legally emancipated.
Puerto Rico doesn't call them caregivers but Authorized Companions — the role remains the same, however.
Caregivers/Authorized Companions must be 21 years old, submit their ID and provide a Certification of Criminal Record as part of their application.
Can a Qualifying Patient Grow Cannabis in Puerto Rico?
No, cultivation is illegal in Puerto Rico.
Are my Details Kept Confidential When I Apply for a Medical Marijuana Card?
Yes. Leafwell is committed to protecting the privacy of our patients. Our online service is HIPAA compliant and our systems are designed to keep all of your confidential details safe.
Does Puerto Rico Have Medical Marijuana Reciprocity?
Yes, Puerto Rico accepts any valid medical card from states with functioning medical programs. If you're traveling to Puerto Rico and are worried about not being able to take your medical products with you, there's no need to be concerned. Simply touch down in San Juan and you'll be able to buy what you need just by showing your card.
History of Medical Marijuana Laws in Puerto Rico
Here is a brief overview of the history of medical marijuana laws and legislation in Puerto Rico:
2015 — Puerto Rico legalized medical cannabis.
2017 — Act 42 relaxed the rules and Puerto Rico became one of the most open and accepting places for medical cannabis in the world.
Current Puerto Rico Medical Marijuana Laws
Only consume cannabis in your own home. Consumption of cannabis in a vehicle (including boats), workplace, school grounds, or in any other public place is illegal.
It is also illegal to consume cannabis in the presence of anyone under 21 (unless that person is the patient).
On an island just over 100 miles long, there are 87 dispensaries open so finding a place to buy your medical marijuana is easy. There are also 13 delivery services on the island so if you are unable to easily travel, services are available to bring your medical cannabis product to you.
Recreational cannabis is illegal in Puerto Rico.
Medical cardholders pay 11.5% tax which is relatively high but the quality of the products available makes it worthwhile.
Get Your Medical Card

Connect with a licensed physician online in minutes.
Useful Links
To find out more about getting a Medical Marijuana Card in Puerto Rico, get in touch with the expert team at Leafwell today or use any of these verified resources below: