How to Get a Medical Marijuana Card in West Virginia in 2023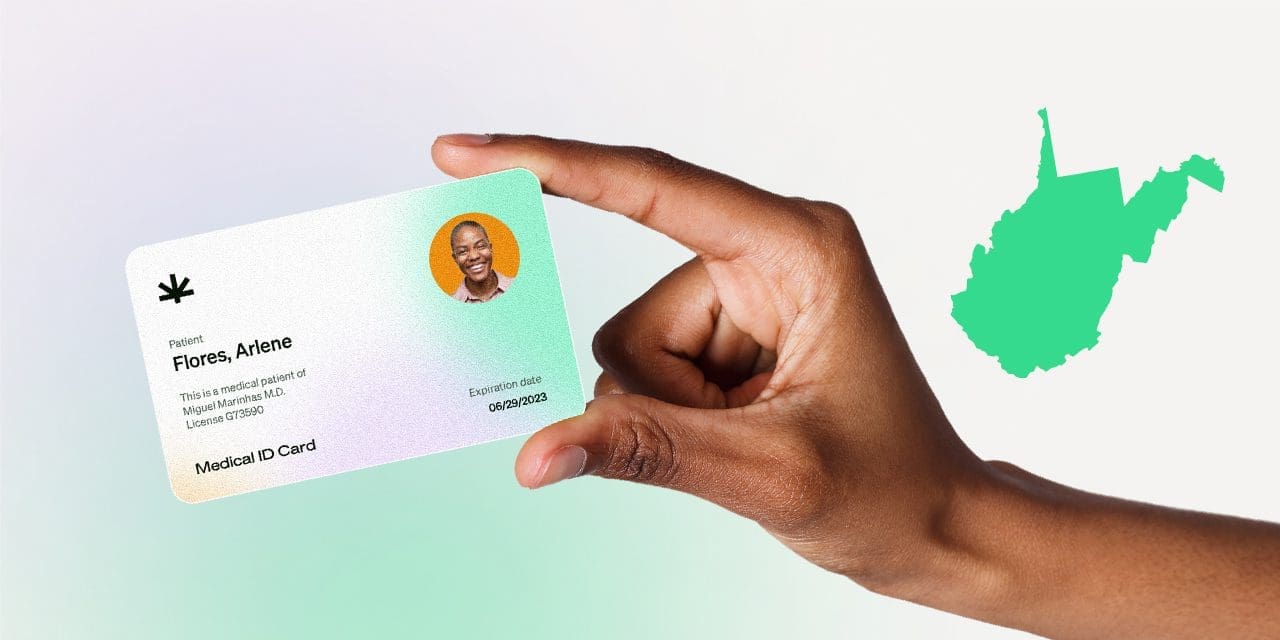 West Virginia Governor Jim Justice legalized medical cannabis after signing Senate Bill 386 into law in 2017. The legislation, which created the Medical Cannabis Act, allows West Virginia residents with at least one of over a dozen qualifying medical conditions to apply for a medical marijuana card.
In 2021, the state finalized all the regulations needed to allow West Virginians to purchase medical cannabis products for the first time legally.
If you are a West Virginia resident and are interested in getting your medical card, you've come to the right place. This article will explain everything you need to know about the West Virginia medical cannabis program, which conditions qualify patients for medical cannabis card certification, and how to navigate the medical card application process.
Personalized Cannabis Guidance
Meet with a counselor and get personalized guidance to the right types and doses of cannabis for your unique needs.
Book Appointment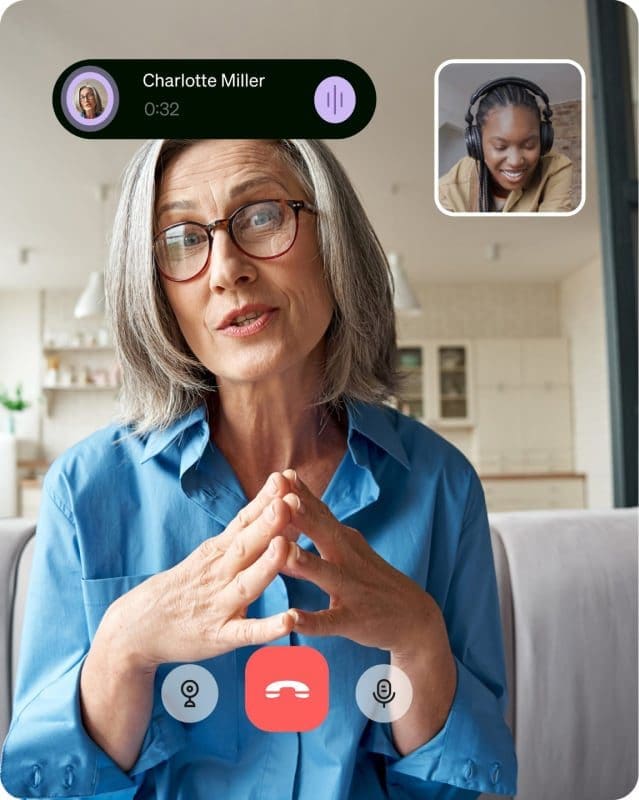 Benefits of Having a Medical Card in West Virginia
Applying for a West Virginia medical marijuana card is the only way residents can legally purchase and consume cannabis in the state. Recreational sales and home cultivation of cannabis remain illegal under state law.
Purchase and Possession Limits
Medical cannabis patients in West Virginia can purchase up to a 30-day supply of medical cannabis products from licensed dispensaries. State law does not specify how much cannabis constitutes a 30-day supply, but your doctor or physician may recommend an amount based on your medical condition and medical history.
Eligibility Requirements
West Virginia residents aged 18 and up diagnosed with at least one qualifying medical condition may be eligible to apply for a medical cannabis card. First, they must register for a consultation with a state-licensed healthcare provider and get approved. With Leafwell, patients can complete this consultation online via telemedicine.
See below for a complete list of qualifying conditions and step-by-step instructions for the application process.
Can Minors Get a Medical Card in West Virginia?
Yes. But for an individual under 18 to obtain a West Virginia medical card, they will need a caregiver to apply on their behalf. Caregivers for minor patients must be one of the following:
A parent or legal guardian of the patient
An individual designated by a parent or legal guardian
An individual approved by the bureau if no parent or legal guardian is appropriate or available
Qualifying Conditions
There are currently over a dozen qualifying conditions for which the West Virginia Office of Medical Cannabis issues med cards. They are:
Crohn's disease
Damage to the nervous tissue of the spinal cord with an objective neurological indication of intractable spasticity
Huntington's disease (H.D.)
Parkinson's disease
Severe chronic or intractable pain of neuropathic origin or severe chronic or intractable pain
Terminal illness (defined as a medical prognosis of life expectancy of approximately one year or less if the illness runs its normal course​)
How to Apply
Register online with Leafwell.
You can book an appointment, speak to a healthcare provider, and get certified for a West Virginia medical marijuana card online via telemedicine. The cost of the online consultation is $149, and you are only billed if approved.
Discuss medical marijuana with your physician.
Attend your telemedicine appointment. Speak to our healthcare provider about your medical conditions and why medical cannabis may be a good option. Feel free to ask questions and discuss any concerns you may have. Then, get certified.
The physician submits your certification to the state of West Virginia.
Once certified, the provider will enter your information directly into the state's online licensing and registration system.
Complete your patient application and download your medical card.
After submitting your information through the state's website, it can take between 30 and 60 days before your application is approved. Once approved, you can download a digital copy of your medical card (valid for one year).
What You'll Need
To register for your West Virginia MMJ card, you will need to provide medical records, identification documentation, and payment for state fees. You should gather the following:
A signed medical certification issued by a practitioner and submitted to the state (this can be obtained with Leafwell)
I.D.

Valid, unexpired driver's license
State-issued ID card
Passport

Proof of residency

Utility bills
Correspondence with a state department
Bank statements
Mortgage or rental agreements

$50 for state processing fees
A digital photograph (which will be used on the card)
Costs
Online consultation with one of Leafwell's healthcare providers costs $149. However, you will not be charged if you do not qualify for your MMJ card.
The state also charges a $50 nonrefundable fee each time you apply. This fee may be waived if your household income is twice that of the federal poverty level.
Medical Marijuana Reciprocity
West Virginia does not currently accept out-of-state medical marijuana cards. The state could create reciprocity agreements with similarly regulated states to allow terminally ill cancer patients to purchase medical cannabis. No such agreements have been made as of December 2022.
Click here for a complete list of states and U.S. territories that accept out-of-state medical cards.
Applying as a Caregiver
West Virginia defines a caregiver as an individual at least 21 years of age or older who has been approved to obtain medical cannabis from state dispensaries and deliver it to a patient. Patients may not designate more than two caregivers, and a caregiver may not serve more than five patients at once.
Caregivers must be on the telemedicine consultation with the patient. They must apply online for a separate identification card and undergo a criminal background check. Caregivers must not have been convicted of a drug felony within the past five years.
Where to Buy Medical Marijuana
Patients with valid MMJ cards can purchase cannabis at any state dispensary. Click here to access a list of dispensaries curated by the West Virginia Office of Medical Cannabis.
Cultivation
Home cultivation of cannabis is not permitted for medical marijuana patients under West Virginia law.
West Virginia Medical Marijuana Laws to Know
Below, you'll find a few need-to-know medical marijuana laws enforced in West Virginia. Check out our West Virginia law page for more in-depth coverage of state laws.
Patients can not consume cannabis in public places.
Patients can not drive or operate motor vehicles under the influence of cannabis.
Patients cannot cultivate cannabis.
Get Your Medical Card
Connect with a licensed physician online in minutes.
Frequently asked questions
How much does a West Virginia Medical Marijuana certificate and card cost?

Online consultation with one of Leafwell's healthcare providers costs $149. However, you will not be charged if you do not qualify for your medical cannabis card.

West Virginia also charges a $50 nonrefundable fee each time you apply. This fee may be waived if your household income is twice that of the federal poverty level.
How much cannabis can I possess in West Virginia with an MMJ Card?

In West Virginia, you can possess the following amounts with a valid MMJ Card:

Patients may possess up to a 30-day supply, but no specifics are available as to how much a 30-day supply constitutes.

Cannabis can be purchased in the following forms:

Pill
Oil
Topical forms, including gels, cream or ointments
A form medically appropriate for administration by vaporization or nebulization, excluding dry leaf or plant form unless dry leaf or plants forms become acceptable under rules adopted by the Bureau for Public Health
Tincture
Liquid
Dermal Patch

Recreational marijuana is illegal in West Virginia.
What conditions qualify for a medical cannabis card in West Virginia?

There are currently over a dozen qualifying conditions for which the West Virginia Office of Medical Cannabis issues medical cannabis cards. They are: