How to Get a Medical Marijuana Card in Oregon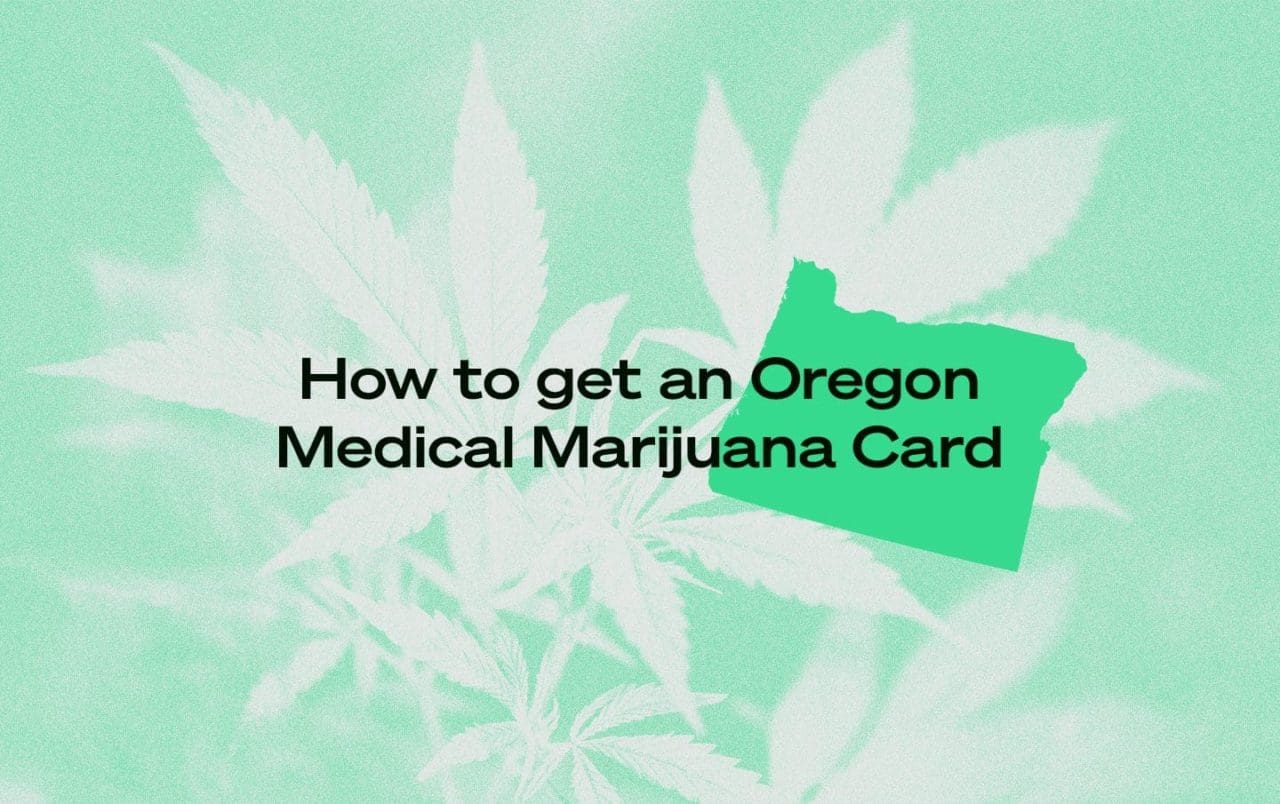 The Oregon Health Authority oversees the Oregon Medical Marijuana Program (OMMP). Oregon is one of the more liberal states when it comes to cannabis, whether it's medical or recreational. However, there are significant benefits to having a valid medical marijuana card in Oregon, including greater possession and growing limits, and less tax to pay on products.
Medical card holders pay 0% sales tax and can possess up to 24 ounces of medical cannabis product.
Here's more information on how to get certified for cannabis and get an MMJ card in Oregon.
We're now open in Oregon! Get your card today:
Get Your Oregon Medical Card
Connect with a licensed physician online in minutes.
Getting an Oregon Medical Marijuana Card Online
You can apply for a new card or renew your existing medical marijuana card online in Oregon. Leafwell offers services for both new and existing patients to have an online consultation with a medical marijuana physician to obtain the necessary certificate.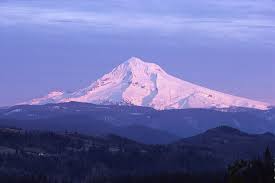 Who Can Apply for an Oregon Medical Marijuana Card?
Anyone aged 18 or over can apply for a medical marijuana card for themselves. Those aged under 18 will need a caregiver who is their legal guardian. The caregiver must be 18 years of age or older.
What Does an MMJ Card Permit in Oregon?
Medical marijuana patients may possess up to 24 ounces of usable cannabis. Recreational cannabis users can carry a maximum of 1 ounce on their person and 8 ounces in their homes. That is a huge difference and many people choose to get a medical card because it offers so much!
How do I Apply for a Medical Marijuana Certificate and Card in Oregon?
Create an account online, then you can speak to a doctor and qualify for an Oregon medical marijuana card. You are only billed if approved.
2. Attend your appointment and discuss with your physician why you would like an MMJ Card
The doctor will review any medical records you've submitted and ask you questions based on your medical history. They will provide you with advice and guidance on whether medical marijuana is a good choice for you. They will either approve you or request further information during this call.
3. Once approved, receive your certificate from Leafwell
This is a certificate that says that your doctor recommends you become a cannabis patient under the state's current laws and this certificate is required to apply for your MMJ Card. It will be emailed to you after the appointment.
4. Complete the medical marijuana application
After your appointment, you'll receive the next steps to help guide you through the state process. Once approved, the state will mail you your card (please note that the card is not sent by Leafwell). The card is valid for 1 year.
Get Your Oregon Medical Card
Connect with a licensed physician online in minutes.
What Does my Online Medical Marijuana Evaluation with Leafwell Include?
1 Year Doctor's Recommendation Letter if Qualified
Speak to a Certified Oregon Physician
Instant PDF Download
HIPAA Compliant – Privacy Guaranteed
Secure Payment
Get Your Oregon Medical Card
Connect with a licensed physician online in minutes.
How Much Does a Medical Cannabis Certificate and Card Cost in Oregon?
Leafwell consultations are $149 for both new and renewal certificates.
The state fee is $200. For those in receipt of food stamps or Oregon Health Plan cards, the fee is reduced to $60. For persons receiving SSI or having served in the armed forces, the fee is reduced to $20.0.
What Conditions Qualify for Medical Marijuana Cards in Oregon?
The following medical conditions are qualifying for medical patients under Oregon law, as of August 2021:
Degenerative or pervasive neurological condition
Persistent muscle spasms including multiple sclerosis (MS)
Post-Traumatic Stress Disorder (PTSD)
Seizures including epilepsy
What Documents Do I Need to Apply for a Medical Cannabis Card?
Patients must be a citizen of the United States. If you do not have an Oregon I.D. an out-of-state I.D., passport, or other photo I.D. with proof of residency such as a bank statement, utility bill, etc is acceptable. You must be an Oregon resident.
The qualifying patient must have been diagnosed by a physician as having a debilitating medical condition.
We also invite you to upload medical records. This is not required but it does help our physician to provide more accurate advice and guidance.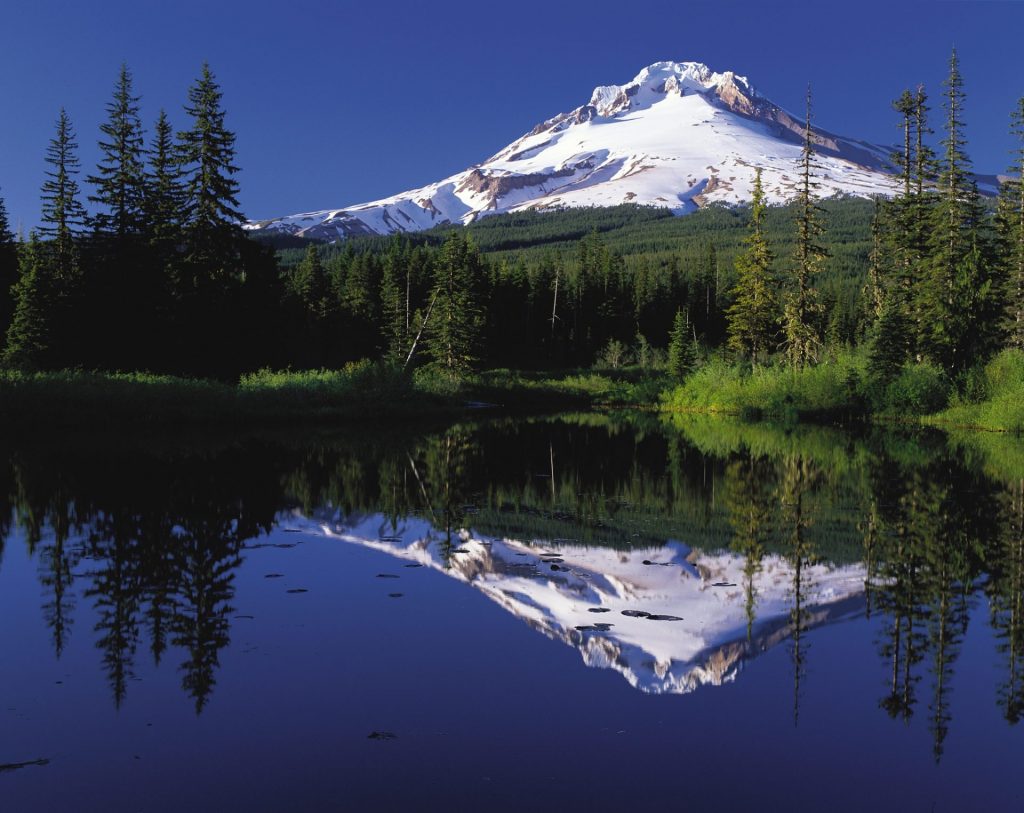 Do I Need to Present my Medical Records to Leafwell?
It is not legally required but we do encourage patients to provide supporting records if possible. This is because it enables our physicians to get a more comprehensive overview of your health. This in turn allows them to deliver more accurate and specific advice and guidance, particularly important for people new to medical cannabis.
How Does a Caregiver Apply for a Medical Cannabis Card in Oregon?
Caregivers are those who have been nominated to provide qualifying patients access to medical cannabis, in particular minors and those who are unable to go to a dispensary or grow cannabis on their own. The designated primary caregiver is the person that has significant responsibility for managing the well-being of a person who has been diagnosed with a debilitating medical condition. The primary caregiver does not include the patient's physician. A patient may only have one primary caregiver. The caregiver can be added as part of the application process. There is no additional fee.
Can a Qualifying Patient Grow Cannabis in Oregon?
Qualifying patients may grow up to 16 plants, 6 mature and 10 seedlings per residence. Non-medical users can grow up to 4 plants per residence.
A caregiver growing for a specific patient:
Must be 21 years of age or older.
Cannot have been convicted of a Class A or Class B felony for the manufacture or delivery of a controlled substance in Schedule I or Schedule II within the previous two years or more than once.
Cannot be growing for more than 8 patients at a time.
Cannot grow more than 6 mature plants per patient.
Must abide by the mature plant maximum determined by their grow site address zoning.
In addition, a grow site fee, along with reporting and tracking may be required. Qualifying grow sites will be notified by the program. Failure to comply may result in the grow site not becoming registered or the grower cards being revoked.
Get Your Oregon Medical Card
Connect with a licensed physician online in minutes.
Are my Details Kept Confidential When I Apply for a Medical Marijuana Card?
Leafwell is HIPAA-compliant, and all of your information is kept confidential. Patients will, however, be on a list of registered medical marijuana users kept by the OMMP.
You can request to be removed from the OMMP if you decide in the future that you do not want to continue to be a medical cannabis card holder in Oregon.
Does Oregon Have Medical Cannabis Reciprocity?
No, Oregon does not recognize other states' medical marijuana cards, certificates, or recommendations. You must be 21 in order to purchase recreational cannabis in Oregon.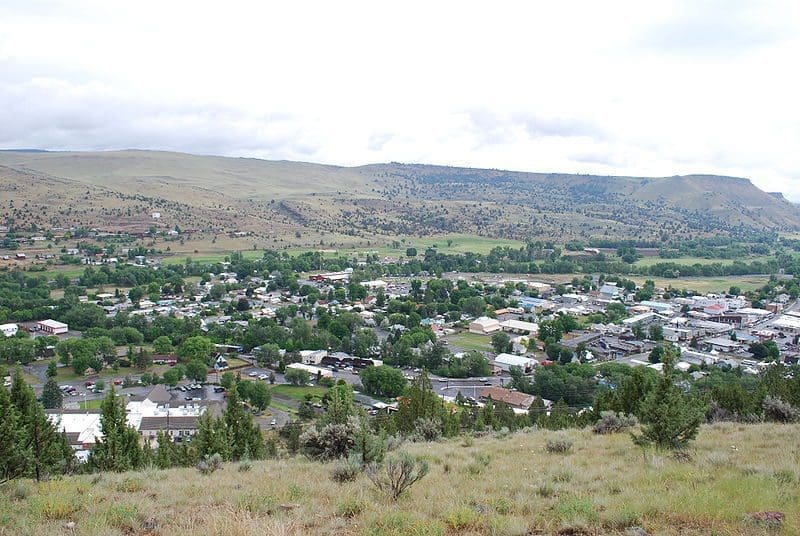 Getting a Medical Cannabis Card in Portland, Salem, or Eugene, Oregon
It doesn't matter where you live in Oregon, you can get your medical cannabis card online. Thanks to telemedicine, you can be connected with a compassionate and understanding physician who understands the value of cannabis and medicine and who can help you on your journey to becoming a medical marijuana patient.
Get Your Oregon Medical Card
Connect with a licensed physician online in minutes.
History of Medical Marijuana in Oregon
1973 – Oregon becomes the first state in the US to decriminalize cannabis.
Throughout the 1980s and 1990s – there was essentially a long legal tussle between re-criminalizing and further decriminalization of cannabis.
1994 – Chris Iverson opens up the first Cannabis Buyers' Club.
1998 – Oregon Ballot Measure 67 legalizes medical marijuana in Oregon.
2000 – The U.S. District Court suggests that physicians who are recommending cannabis in good faith should not have to face fears of sanction by the Drug Enforcement Agency (DEA).
2014 – Oregon approves Measure 91, legalizing non-medical use and cultivation (i.e. recreational) cannabis.
Oregon Medical Marijuana Laws
Both medical and recreational marijuana are legal in Oregon.
Medical users can carry 24 oz of cannabis. They pay 0% sales tax.
Recreational users can only carry 1 oz of cannabis. They pay 20% sales tax.
There are many more details about Oregon cannabis laws here.