Spotlight: Chris Ball, CEO of Ball Family Farms
In the cannabis industry, we believe it's important to advocate for one another, support and celebrate inspirational businesses, and lift up the work of others. Why? Because we're already battling an unfriendly federal system and it's our responsibility to work collaboratively to showcase the potential and power of cannabis as medicine.
One business leader that is doing something special in the industry is Chris Ball, the CEO of Ball Family Farms. Ball Family Farms is the first vertically integrated and minority-owned commercial cannabis facility based in Los Angeles, CA.
We spoke with Chris and learned more about how he became interested in cannabis and what inspired him to start Ball Family Farms.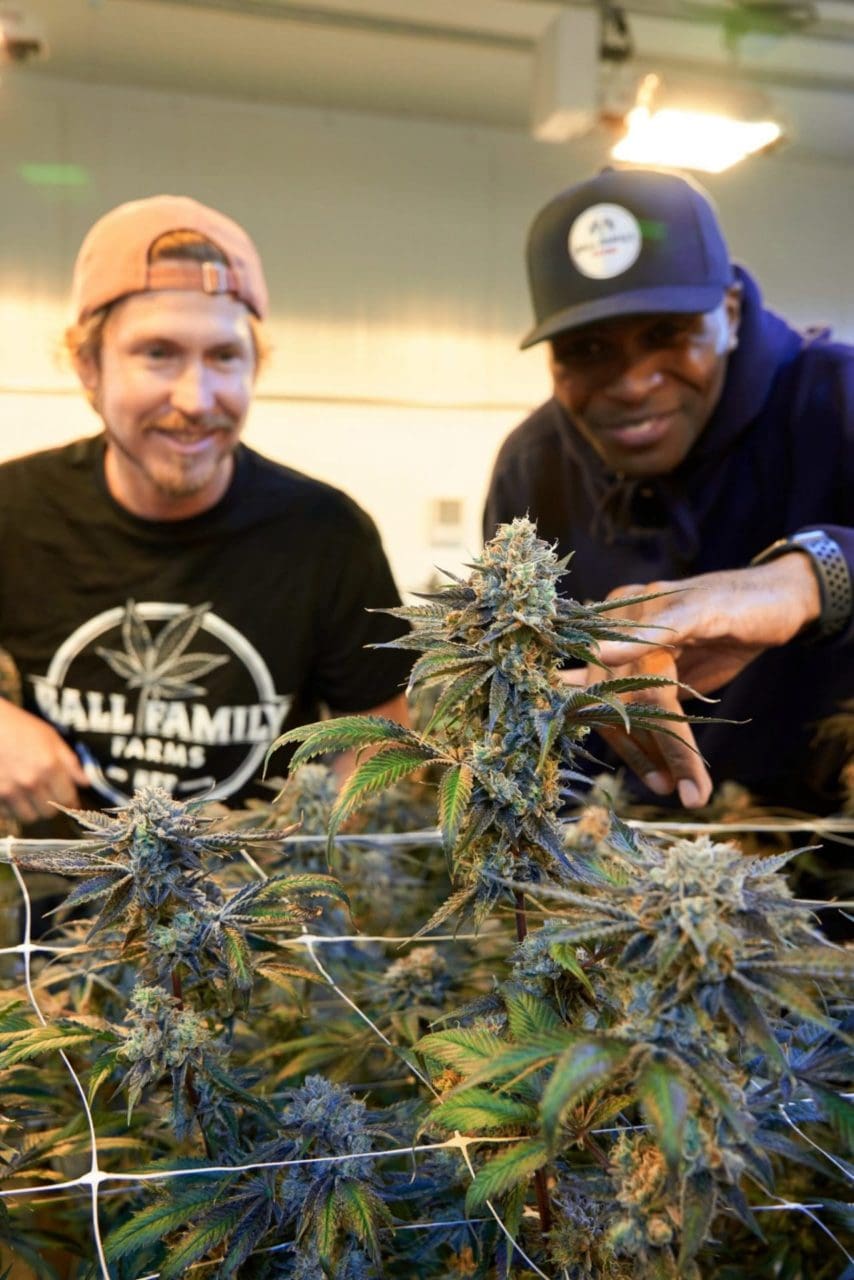 Personalized Cannabis Guidance
Meet with a counselor and get personalized guidance to the right types and doses of cannabis for your unique needs.
Book an Appointment
The Birth of Ball Family Farms
For Chris, cannabis was a normal part of his life. He told us he was ten when he first experienced cannabis and that there was nothing new about it.
My dad smoked, so it was normal to me. After dinner, my dad would pull out his tray of funny-smelling cigarettes from under the couch, and my mom would have her glass of wine while they watched T.V.
This ten-year-old went on to occasionally sell cannabis during his teen years, as a way to make enough money to cover food, books, gas, and rent while he was a student at Mt. San Antonio College where he played football. This display of entrepreneurship at a young age was a sign of what Chris would go on to do later in life.
However, Chris never really used cannabis himself. It wasn't something he derived pleasure or benefit from, but he recognized its value to others. Chris secured a football scholarship to Berkeley and stopped dealing at that point, focusing his attention on improving his skill as a player.
After graduating from college, Chris briefly worked out with the San Francisco 49ers in the NFL. He then played professionally in the Canadian Football League, and it was there that he first became interested in cannabis as medicine. At that time, medical cannabis was already legal in Canada, and Chris became engaged in the industry.
I caught the cannabis cultivation bug. Canada is where I first experienced cannabis from seed to sale. Instantly I was hooked. So I bought my first 14 light grow and burnt up plants for a year straight before I finally got through my first harvest. Prop 215 enabled me to sell product here and there to keep my bills paid and the lights on. Then in 2018, I learned of L.A.'s Social Equity license program, and Ball Family Farms was born.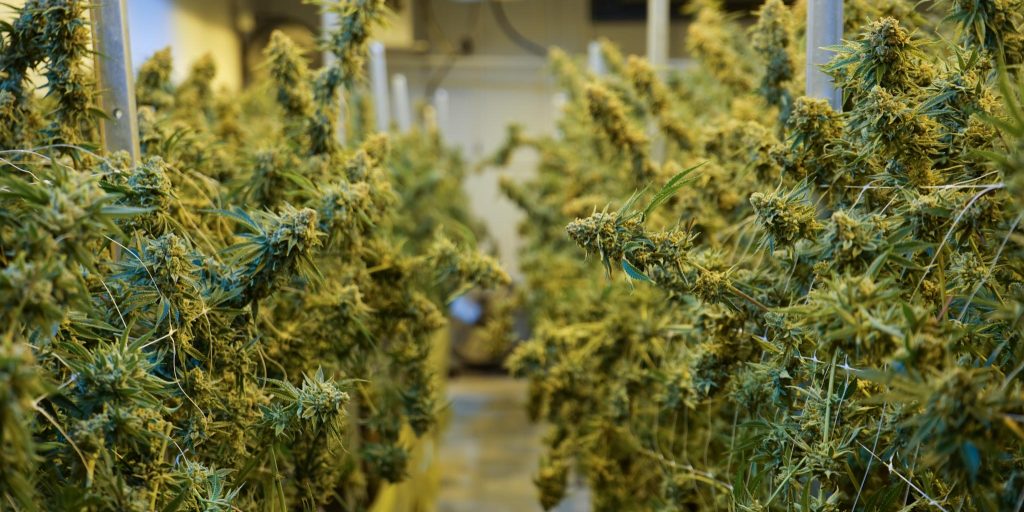 Cannabis Use For Professional Athletes
As a former pro footballer, Chris is a passionate advocate for cannabis use amongst professional athletes, but he often comes up against resistance in this area. Chris has an answer for people who are skeptical:
I would ask that person if they have ever been in 75 car accidents or 75 fights in three hours? And if they haven't, I would encourage them to try it. Then let's see if they hold the same view. I would also encourage them to watch 'Concussion"'and ESPN's '30 for 30' Doc on Junior Seau. It's on Netflix.
For Chris, cannabis is a valuable medicine for athletes, and the industry's refusal to accept it is costing lives:
Cannabis could've 100% saved the lives of these athletes. So, when I hear people say athletes should not use cannabis, it's clear the education around cannabis is still not there yet. And as activists, we have more teaching to do.
For many athletes at the moment, the only socially acceptable way to deal with injuries and pains caused by their physically demanding jobs is to turn to opioids. Even in the face of the opioid epidemic, pills continue to remain more popular (and accepted) than cannabis. But Chris is optimistic this will change over time:
I hope we will see more players getting off opioids to deal with everyday pain and body aches and fewer suicides due to CTE (Chronic Traumatic Encephalopathy).
Building a Cannabis Legacy
For Chris, his business is more than just a passion project.
I want my story to inspire other POC's, social equity applicants, and family-owned operators to follow their hearts and dreams toward cannabis entrepreneurship. If I can do it, they can — if they are willing to put in their 10k hours.
But there are always challenges:
The industry sometimes sucks because it's still very immature. Everything is a moving target when it comes to the rules and regulations. Nobody has a blueprint for doing this efficiently; we are all creating this process as we go.

But I'm passionate about being a CEO and founder in the cannabis space. I have been in love with this plant since I was 16. And now I get to help pull back the curtain on good ol' mary jane and show people how beneficial she is. I've created a healthy alternative product that helps people have a better quality of life. That is the most amazing feeling in the world.
It is also important to Chris that he is building a project which is rooted in family and will be run by his relatives as a profitable business for generations to come.
I work closely with my family; my younger brother Charles Ball is our CFO. Our cousin Mikey Ball is [the] facility manager. And honorary Ball family member, Ebony McGee-Andersen, is BFF's COO. Since the early days of trying to secure a social equity license, we've been there — together — pushing equity in the space and building generational wealth for my family.
Follow Chris and Ball Family Farms on Instagram, Facebook, and YouTube.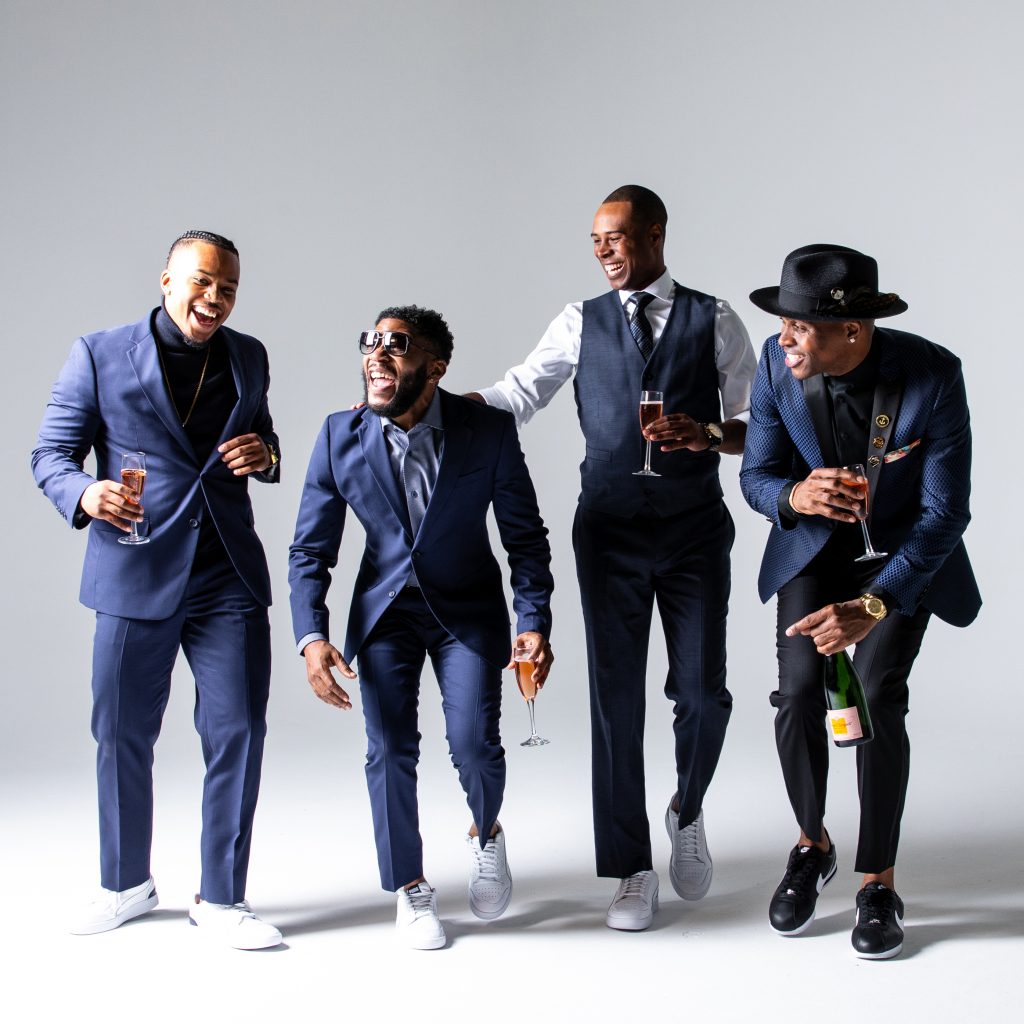 Get Your Medical Card
Connect with a licensed physician online in minutes.