Cannabis for Veterans and PTSD: A Conversation With Balanced Veterans
Did you know that post-traumatic stress disorder (PTSD) is a qualifying condition for medical cannabis in almost every single state that has a medical program? The U.S. is a patchwork of cannabis legislation, but individual states stand united on this subject. People experiencing PTSD can benefit from medical cannabis. It's as simple as that.
Leafwell has partnered with The Balanced Veterans Network, a non-profit which offers a community platform for veterans, their families, and supporters centered on their mental wellness. We spoke with Ron Millward, founder of The Balanced Veterans Network, to discuss his experiences, why he is passionate about mental health and wellness for veterans, and how he believes medical cannabis can play an important part.
Personalized Cannabis Guidance
Meet with a counselor and get personalized guidance to the right types and doses of cannabis for your unique needs.
Book an Appointment
Meet Ron Millward, Founder of Balanced Veterans
Ron Millward is a mental wellness advocate and a self-described 'hope dealer.' Because that's precisely what his Balanced Veterans community is designed to offer: hope. Ron also struggles with PTSD and other complex trauma from serving in the United States Armed Forces.
As a combat veteran, Ron is not alone with his PTSD diagnosis. And he knows firsthand how challenging it can be to return to life as a civilian, particularly with complex trauma. Ron left the military in 2014 and "decided to advocate for my health and take my life back," he told Leafwell. "I leaned into a holistic approach to my health and living, and using cannabis and other plants was the catalyst for improving my life and helping me find balance."
Living in Pennsylvania, Ron is a medical cardholder (qualifying due to his PTSD diagnosis). However, Ron believes that all cannabis use is medical, thanks to the range of medicinal benefits that anyone can achieve, cardholder or otherwise. This leads to his passionate belief that no one should be imprisoned for cannabis use and that there should be equal access for all people.
"Cannabis is an incredible tool that has radically changed my life. A healthy relationship with the plant and education is crucial. When we start using the plant, we have an obligation to respect and represent our use well to deconstruct the lies and stigma built. The more education, the more people are able to access and find freedom."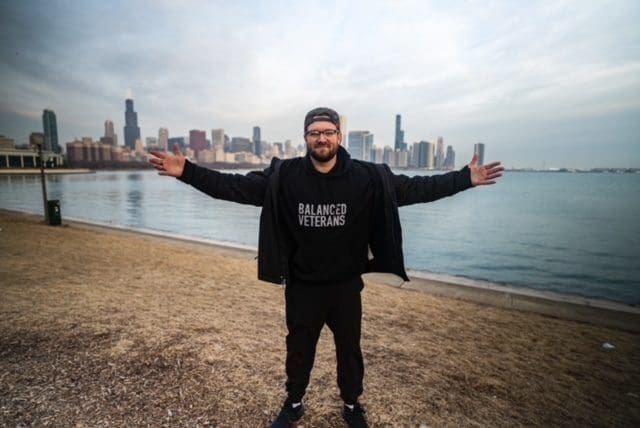 What Is Balanced Veterans?
The Balanced Veterans Network is a digital platform and community where veterans, their families, and supporters can connect around all things unique to our community and learn to incorporate tools to improve their health. Balanced Veterans also offers a range of free online courses aimed at veterans seeking to find that balance.
The word 'balance' is key here. This concept of achieving his balance in life directly informed Ron's decision to create Balanced Veterans. The platform is designed to create a community space where combat veterans can recalibrate and find balance and peace in their day-to-day lives.
Of his goals, Ron said he wants to "[e]ducate and inspire other veterans to take control of their lives, advocate for their health and seek alternative treatments on their journey to mental and physical freedom."
How Can Medical Cannabis Help Veterans with PTSD?
As mentioned, PTSD is a qualifying condition in all medical marijuana programs. This is because the benefits of medical cannabis directly relate to some symptoms of PTSD. Of course, everyone experiences PTSD differently, but for Ron, cannabis was valuable in improving his PTSD symptoms in the following areas:
Chronic pain is a common qualifying condition; veterans often suffer ongoing (chronic) pain from injuries sustained during combat. Cannabis is both an anti-inflammatory and natural painkiller and can offer fast, effective relief without resorting to addictive, prescription pain medications.
Many people with insomnia see improvements in falling asleep and sleeping for longer periods, mainly when using CBD products.
Feelings of anxiety and depression, including those linked to social interactions, can be soothed with medical cannabis, again, often with products with a higher CBD ratio.
Download Free Guide to Cannabis and PTSD
Ron's Cannabis Recommendations for PTSD
On a personal note, we asked Ron for his recommendations and preferences regarding using cannabis. There are so many ways to consume cannabis, so it's always interesting to hear how people choose to consume their product. Ron likes to consume flower in hemp paper or use concentrates.
Regarding his favorite brands, Ron is a big fan of Kind Tree for their affordable medicine and veteran discount, GTI, and Grassroots for his flower. He also enjoys Prime Wellness Rhythm and Cresco for concentrates.
Regarding cannabinoids, Ron understands that products with a wide range allow you to take full advantage of the entourage effect. He uses products containing THC, CBD, THCA, CBDA, CBG, CBC, and CBN. Regarding terpenes, Ron seeks out myrcene, limonene, linalool, and terpineol.
Finally, Ron will choose a dosage based on his needs at any given time. That's what it means to be a balanced veteran, after all! He'll opt for THC-rich or CBD-rich products and, of course, the ever-popular equal THC:CBD 1:1 ratio.
Ron explains that dosing "is intricate. I also went vegetarian, so I am really aware of any stimulation in my body. I rely on terpene profiles to help me get through my day and stay sharp. It's important to incorporate CBD into my regimen for body pain and overall mental clarity during the day. At night I rely on heavier, more indica dominant strains."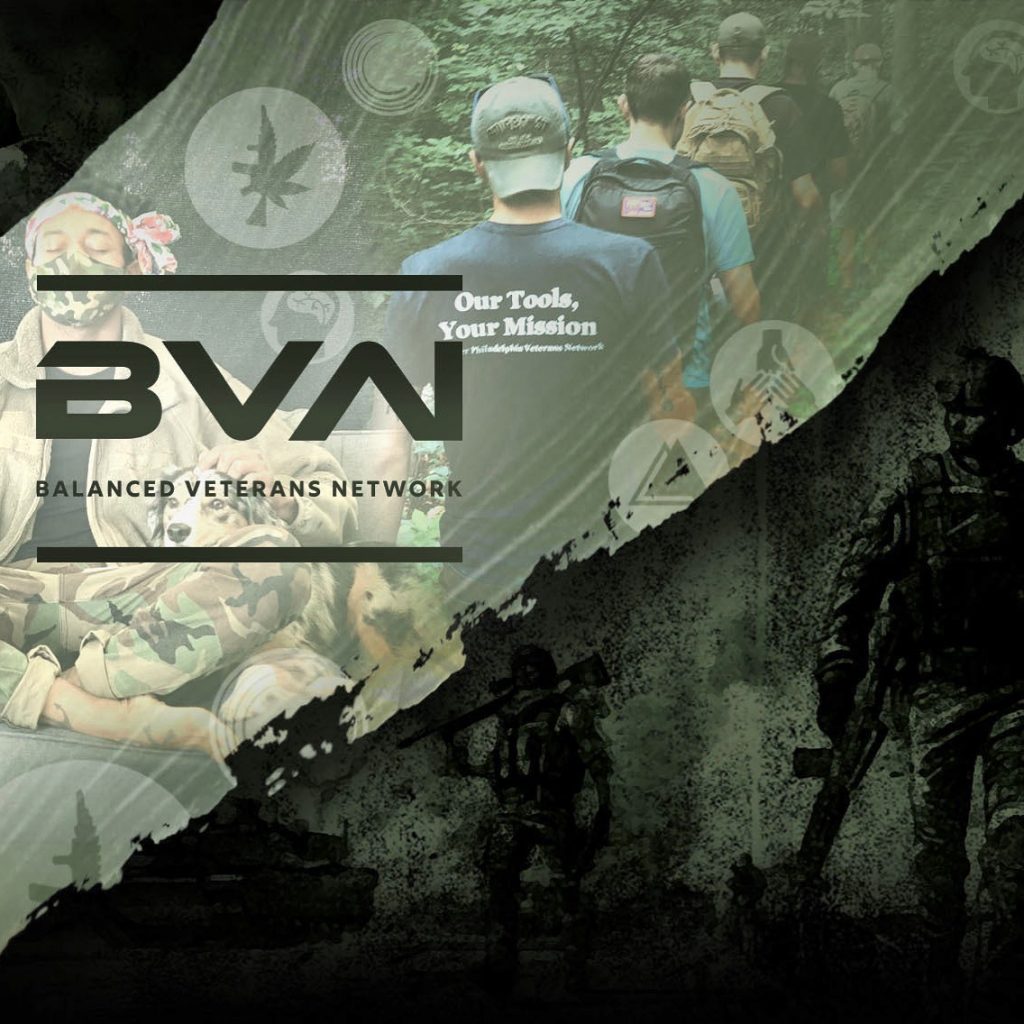 We hope you enjoyed learning more about Ron and the Balanced Veterans. Remember to check out their platform and enroll in some of their classes.
You can follow Balanced Veterans and Ron Millward on Instagram.
Get Your Medical Card
Connect with a licensed physician online in minutes.