Which States Have Legalized Cannabis Concentrates?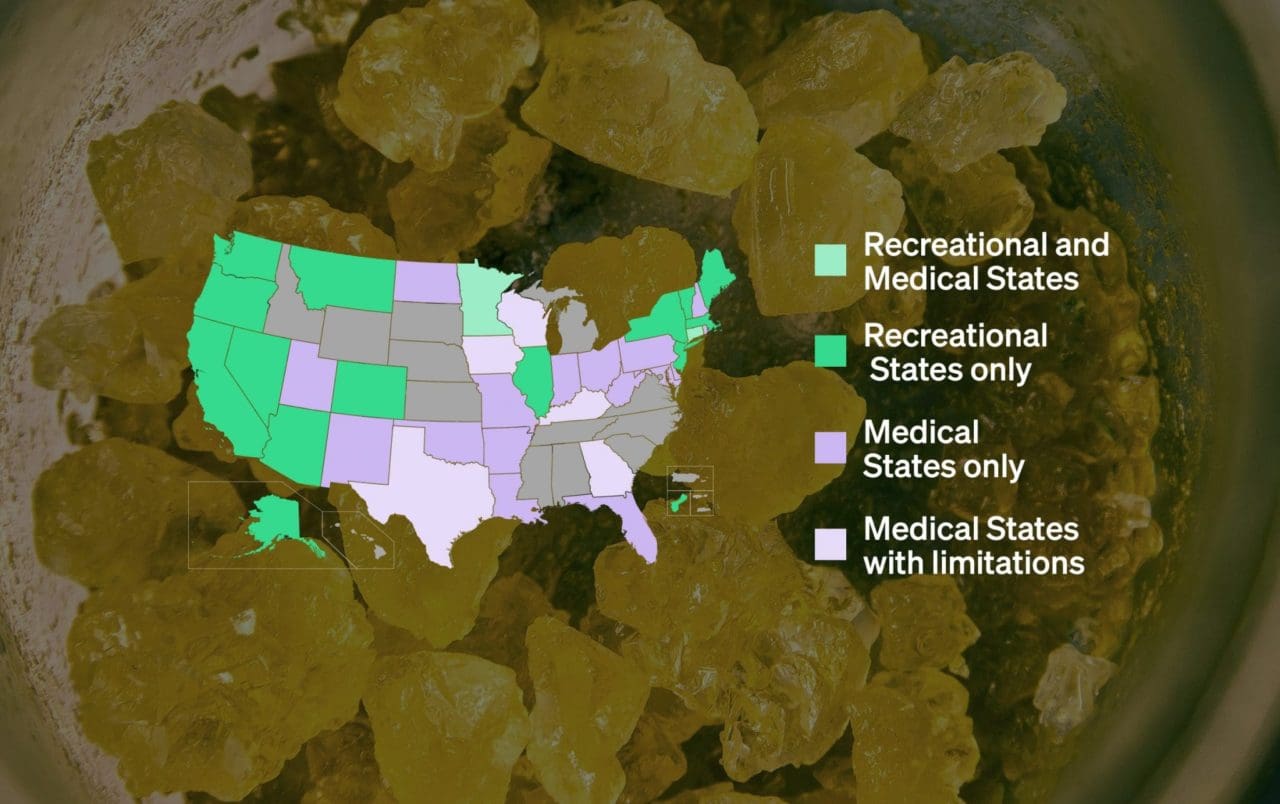 To say that cannabis concentrates have exploded in popularity over the last few years is a clear understatement. Not only have the sales of cannabis concentrates increased by more than 40 percent last year, but they also accounted for the largest share of the overall legal cannabis market in terms of growth.
According to the Colorado Marijuana Enforcement Division's (MED) 2019 annual report, 40,229 pounds of concentrate products were sold across both the medical and adult-use markets that year, up nearly 128 percent from 2016 when 17,647 pounds of concentrate products were sold. In comparison, in 2019, 350,429 pounds of flower products were sold across both the adult-use and medical markets, compared to 335,640 pounds of flower in 2016, an increase of only 4.4 percent.
In June 2019, Massachusetts cannabis consumers purchased $12.9 million of concentrates. An analysis of June 2020, just a year later, showed consumers snapped up $14.1 million worth of concentrate products, an increase of 38 percent and 17 percent, respectively.
Cannabis concentrates have been a hit with America's neighbors to the North, Canada, as well. Since extracts were legally allowed to be sold in Canada starting in October 2019, consumers have been crazy about the stuff. That month, 320,201 units of concentrate products were sold on the non-medical market. In April 2020, the most recently reported month, 813,972 units were sold in the adult-use market, an increase of 154 percent.
Despite the popularity of concentrates and legal cannabis overall, however, there are still places where recreational consumers and medical patients alike can't get the cannabis concentrates they're looking for. This article is going to break down exactly where and what states consumers can legally get their hands on some top-notch cannabis concentrates.
Personalized Cannabis Guidance
Meet with a counselor and get personalized guidance to the right types and doses of cannabis for your unique needs.
Book an Appointment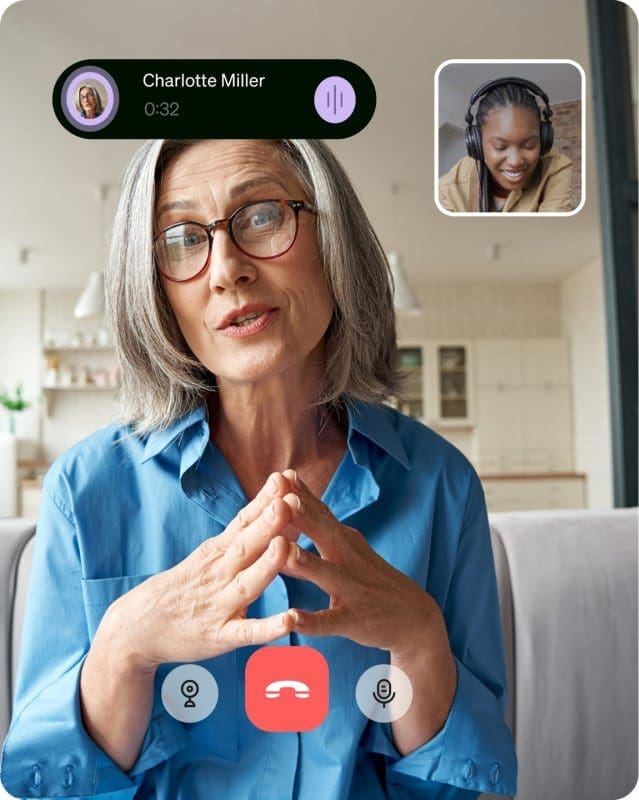 What are Concentrates?
Before we break down which states and U.S. territories you can legally get cannabis concentrates, it's important to define what exactly they are. While we've covered this topic in-depth before here on Leafwell, it's worth revisiting here briefly before breaking down which states you can and can't get some legally.
As a general rule, think of cannabis concentrates as cannabis broken down to its simplest possible form. Usually made from the standard cannabis flower you can purchase at your local dispensary, concentrates come in the form of waxes, infused oils, shatters, or resin products that are, on average, between 50 to 90 percent THC levels, while the traditional flower usually comes in around 10 to 35 percent.
Concentrates tend to be simpler and stronger versions of the cannabis flower you can buy at your local dispensary in a simple and accessible vape, cream, edibles, or smokeable wax, shatter, and crumble.
Where are Cannabis Concentrates Legal?
You may think that if a state has legalized either recreationally or medically, the residents of that state would have access to any and all cannabis products they were looking for. Unfortunately, without full federal legalization, that simply won't be the case.
Each state has different rules when it comes to what products you can get, whether you can grow your own cannabis, how much you can possess at once, and a few other important points. It's important to do your research on your particular state's rules and regulations.
Download Our Guide To Your Cannabis Rights
Recreational States Where Cannabis Concentrates are Legal 
While more states are set to propose legislation to legalize cannabis in the second half of 2021, the following states are the ones who have actually done it successfully so far. These following states offer concentrates for consumers in both medical and recreational dispensaries:
Alaska
Arizona
California
Colorado
Connecticut
Guam
Illinois
Maine
Massachusetts
Minnesota
Montana (in 2021)
Nevada
New Jersey
New York
Oregon
Vermont
Washington
Medical States Where Cannabis Concentrates Are Available
For the most part, if you can get medical cannabis in your state legally you can also get cannabis concentrates of some variety as well. Here's a full list of medical states where concentrates are widely available for patients:
Arkansas
Connecticut
Delaware
Florida
Louisiana
Maryland
Minnesota
Missouri
New Hampshire
New Mexico
North Dakota
Ohio
Oklahoma
Pennsylvania
Rhode Island
Utah
West Virginia
There are, however, a few notable exceptions. The following states DO NOT offer any type of legal cannabis concentrates for consumers:
Alabama
Idaho
Kansas
Nebraska
North Carolina
South Carolina
South Dakota
Tennessee
Wyoming
For an added wrinkle of confusion for consumers, there are some states that have legalized medically in only a limited fashion. That means that while medical patients will have some access to a very specific cannabis concentrate, CBD oil, they won't be able to get their hands on anything else at this time.
 Georgia (though, the state allows the oil to be packaged in different forms, including oral capsules, sublinguals, and topicals)
Indiana
Iowa
Kentucky
Texas
Wisconsin
The Bottom Line 
While both the legality of and public support for both medical and recreational cannabis has never been higher, there's still a whole lot of work left to be done in ensuring that patients have consistent and legal access to the medicine that works best for them. Disposable and refillable cannabis oil-filled vapes, for example, are great for those who need consistent, easy doses of medical cannabis while out of the house and on the go. Those who want to consume medical cannabis without risking the health of their lungs are likely to turn to a cannabis concentrate like RSO or cannabutter to make edibles with.
Cannabis concentrates are important and valuable for medical patients, so living in a world that allows for simple and reliable access to their medicine is vital and essential to work towards. For now, however, this guide will be your one-stop resource for whether or not you should pack your dab rig on your next trip out of your home state!
Get Your Medical Card
Connect with a licensed physician online in minutes.