Will Most Medical Cannabis Consultations Take Place Online Via Telehealth?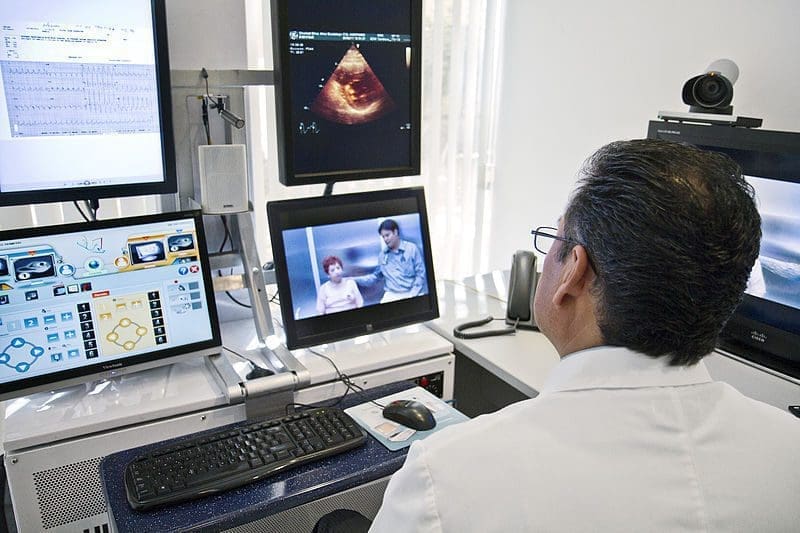 Before the COVID-19 outbreak, many states in the US required that a patient see a physician in person before they could use telemedicine for medical cannabis consultations. Today, at least in some states, patients no longer need an initial physical examination to use telemedicine. This article asks, could telehealth be the future of medical marijuana recommendations?
COVID-19 catalyzed a change in requirements for how doctors could treat patients in multiple states, easing access for those in need nationwide. Many states waived the requirement for in-state licensure, allowing physicians licensed in one state to practice via telemedicine in another state. The reform allowed doctors nationwide to expand their telehealth programs and help patients while maintaining social distancing.
Cannabis certification is one service telehealth physicians provide in regulated medical marijuana states. While states like Florida only allow recommendation renewals online, the pandemic encouraged others like Illinois and Oklahoma to join the likes of California and allow the entire medical cannabis qualification process to take place online.
Get Your Medical Card
Connect with a licensed physician online in minutes.
Get a Medical Marijuana Card Online
You can get a physician's MMJ certificate and medical marijuana card online with Leafwell in states all over the US.
As more states allow for online medical cannabis consultations, we will expand our services to start providing certificates or recommendations in those too. We here at Leafwell have always thought telemedicine and cannabis certification were for each other. Where legal, it is the simplest way of getting a certificate and medical cannabis card.
How to Get a Medical Marijuana Card Online via Telehealth
Each state differs, but the process generally follows these steps:
Register online and speak to a licensed physician.
Get approved and receive your medical cannabis certificate.
Go to the state website and register and pay for your medical marijuana card. Sometimes this needs to be done before or while speaking to the physician.
Some states will send you a temporary, electronic copy of your medical marijuana ID card (e.g. New York). Still, in others, you will need to wait for the physical copy of your medical marijuana card.
Once you have your MMJ card and certificate, you can shop at a dispensary.
Other things you will need to have to get your medical cannabis card online include:
A smartphone, tablet, laptop, or desktop with a working microphone, camera, and speakers.
Proof of identification – driver's license or state-produced ID card. Minor patients may require a birth certificate as well.
Proof of address – not always necessary, but some states' medical marijuana programs require 2 forms of proof of address from within the last 2/3 months (utility bill, voter registration, letter rom a state department).
Medical records – progress notes, medication list, medical images, full health records. This is optional in most states
Caregivers may need to go through a criminal record check, complete an application,  and provide proof of identification before being able to help a patient.
Download A Free Guide to Medical Marijuana
Why Get a Medical Marijuana Card Online?
In most states in the US, you will need a valid medical cannabis certificate and medical marijuana identification card from the appropriate state to legally purchase, possess, and consume cannabis. However, even in states where recreational cannabis is legal, there are still several advantages to getting a medical marijuana card:
Save money on sales taxes – most states with recreational cannabis exempt medical users from sales taxes.
Medical cannabis patients usually have access to a wider selection of products.
Medical cannabis patients are often eligible for dispensary deals and sales, making it more affordable to those in need.
Reciprocity – those with a valid medical marijuana card in one state may be protected by medical cannabis laws in another state.
Advantages of Getting a Medical Marijuana Card via Telehealth
Individuals enjoy a wide range of benefits when they choose to get their medical marijuana card using telehealth, including the following:
Patients living in remote locations, the elderly, those with mobility issues, and underserved communities can see a doctor from their homes and avoid travel, saving time and transportation costs, and avoid missing work.

Patients can see a physician almost immediately.

It offers scheduling convenience for routine check-ups.

Clinics benefit from reduced overhead, which allows doctors to expand service areas and increase the number of patients they can see.
A lot of the same benefits and more are observed in broader telehealth. Patients needing mental health aid or those with infectious conditions can easily meet with a doctor at their convenience without the risk of infecting others. In emergency and critical situations, the ability of a specialist physician to give advice and guidance online could be life-saving. There is also the ability to train other physicians and healthcare workers online.
Moreover, more and more people don't mind seeing a physician online. While the need for human interaction should not be overlooked, the main focus is the entirely functional need for healthcare. Even before the COVID-19 crisis, a 2015 survey showed that "Among patients who have not used a telemedicine service, 75 percent express interest in using one in lieu of an in-person medical visit."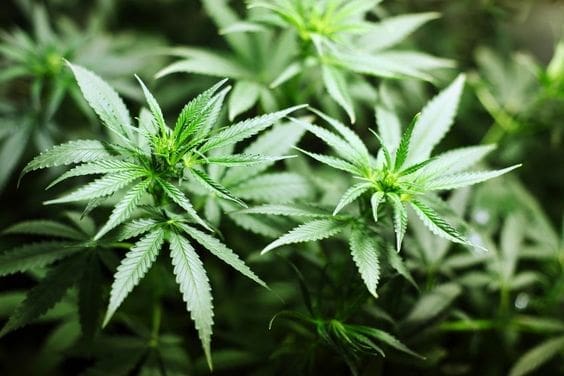 Is it Cheaper to Get a Medical Marijuana Card Online?
Generally speaking, telehealth practitioners offer more affordable options for patients to get their medical marijuana cards online. Leafwell is a telehealth provider with competitive pricing, and we aim to make getting a medical marijuana card as simple and accessible as possible. We strive to pass on savings from overheads to our customers legally.
It is generally cheaper to get a medical cannabis certificate online with Leafwell, though some states are more expensive than others due to regulatory requirements. For example, California's medical marijuana certificate costs $49, and the certificate plus the state ID card costs $59.
Telehealth and Medical Insurance
One of the most common questions we receive is whether insurance covers the cost of a patient's medical marijuana consultation. While the expansion of telemedicine services has caused insurance companies to start covering the costs of telehealth services, cannabis is still a federally illegal substance. Insurance will not cover the cost of medical cannabis consultation.
Yet, many states considered cannabis dispensaries an essential service during the pandemic and allowed them to continue operations amid shutdowns. After all, to declare cannabis not essential would defeat the idea of "medical cannabis", and there are some seriously sick people who need it for day-to-day living. This may someday provide justification for medical cannabis consultations and purchase insurance coverage.
COVID-19 May Hasten Medical Marijuana Legalization
States will also look for industries to bring jobs and tax revenue to a post-pandemic world. Legalizing cannabis is definitely something they will be considering and will no doubt create more pressure to legalize it federally.
Whether the crisis prompts national legalization remains to be seen, but medical legalization is very likely for most states. More than a year of social distancing normalized cannabis certifications taking place online, and they'll likely become more popular as more markets legalize and allow them.
On the other hand, people residing in states where the institution of a medical cannabis program would have taken place this year may find that such plans for telehealth have been placed on the back burner. Florida only allows renewals via telehealth, which paused new medical marijuana applications for several months during closures To avoid this in the future, this will likely position telehealth medical cannabis consultations as a boon in all states with a medical marijuana program.
Why Get a Medical Marijuana Card Online with Leafwell?
You can speak to a physician online and qualify for a medical cannabis certificate and MMJ identity card wherever you are. No need to visit a clinic in person, no need to book an appointment, and no need to risk infection. Simply sign up for a Leafwell account and speak to a physician online.
Is Telemedicine the Future of Healthcare?
Yes and no. There is no doubt that telehealth/telemedicine provides many advantages, including time and cost savings. Yet technology still has a long way to advance (although Leafwell provides is one of the best ones available on the market today, and we're constantly improving it!) before it replaces treatments that need an in-person physical examination.
However, as the technology improves, expect to see more day-to-day appointments take place online. Telehealth seems here to stay and will become more common soon.
Featured image source: Source; author: IntelFreePress (CC BY-SA 2.0)
Get Your Medical Card
Connect with a licensed physician online in minutes.