The Ultimate Guide to Getting a Medical Marijuana Card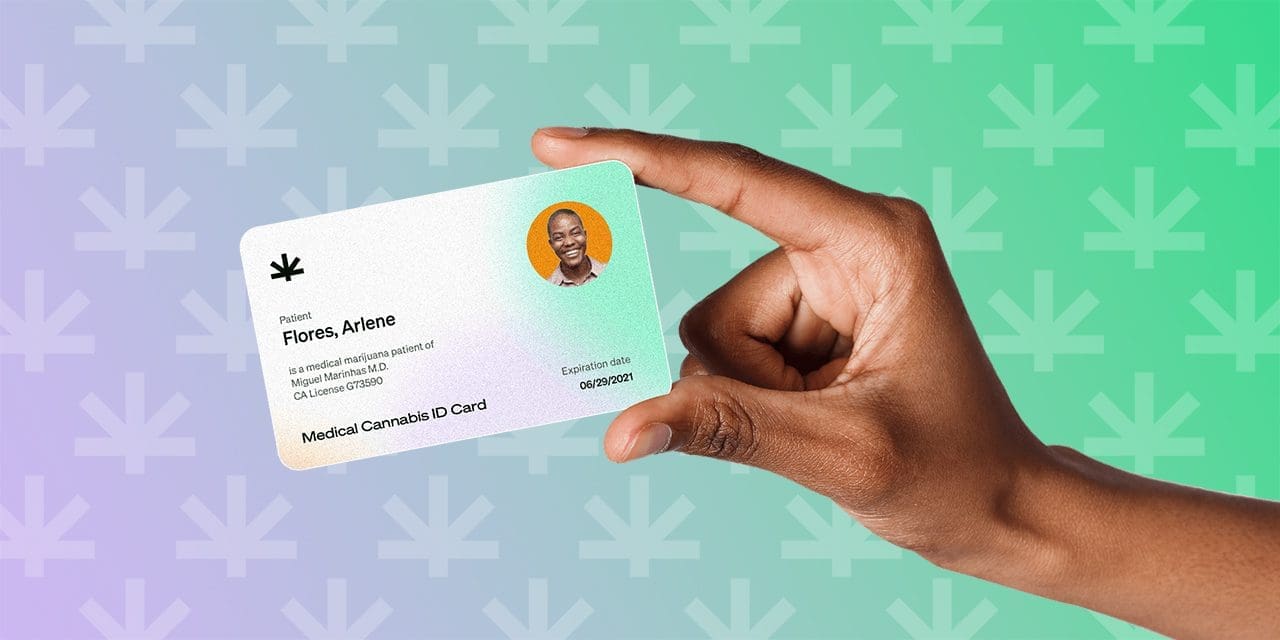 You can see a doctor in person, but telehealth options like Leafwell make it simpler than ever to get a medical marijuana card. Telemedicine offers improved accessibility to healthcare services, particularly for people whose mobility is limited or whose health or location makes traveling to a physician's clinic difficult. It's also quick and easy, and can be done at a time that suits you — making it ideal for busy lifestyles.
Learn more about how to get a medical marijuana card online, including the application steps, how to get certified in your state and how to apply as a caregiver for your child.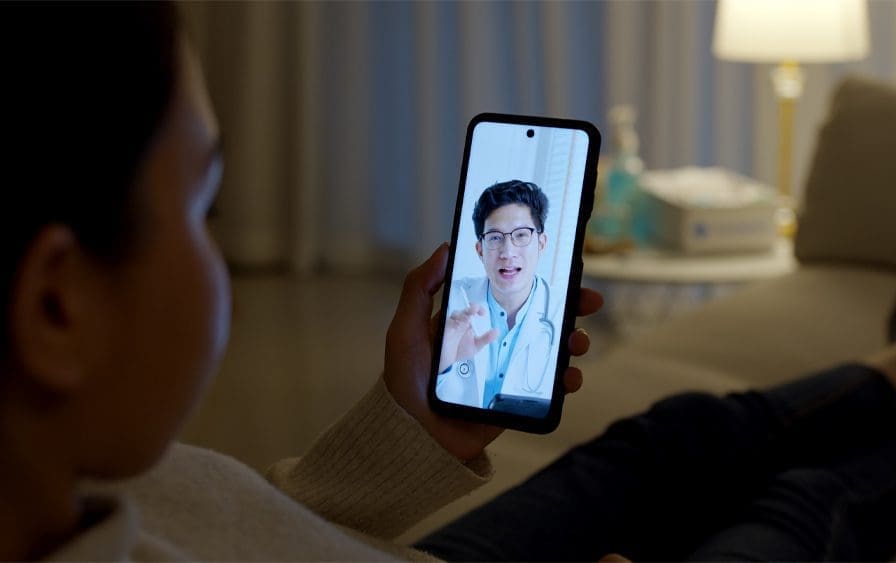 Don't have time to read this now? Download our free page ebook!
Steps to Take Before Applying for a Medical Card
Before you apply, you'll need to check if you're eligible for a Medical Marijuana Card (or MMJ Card).
There is a list of conditions attached to every medical marijuana program (except Oklahoma, Maine, New York, Virginia and Washington DC) and it is based on this list that our doctors must decide whether to approve each patient. When you speak with one of our medical marijuana doctors, they will ask you about your condition and symptoms.
It is important you are honest with the physician, so we can give you the best advice possible for your condition. When you book your appointment, you'll be asked to provide the physician with your medical records. This allows our doctors to make informed decisions about your healthcare. For most states, you do not need to provide records. For others, it is a requirement. Your medical records may include:
Physician's progress notes
Health summary
Medication list
These need to be uploaded onto our secure HIPAA-compliant platform ahead of your appointment with your physician. We recommend you gather everything you'll need together before starting the application process to make it as quick and easy as possible. All of your medical notes are kept confidential and we never share any of your information with third parties.
Understand Your State's Laws
There is not a Medical Marijuana Program at the federal level and therefore every state has its own laws when it comes to using and possessing medical marijuana.
Here are some common, general laws which most states with a Medical Marijuana Program have in some form or another:
The possession and purchase limits are capped (generally based on what is considered a reasonable amount for an individual to use on a monthly basis).
The consumption of medical marijuana is banned from public spaces, specifically government buildings, schools or anywhere children are present, dining areas and public transport.
States which permit home-cultivation require all plants to be out of public view, and ideally locked away.
It is illegal to drive a vehicle or operate heavy machinery while under the influence of medical marijuana.
Individuals with an MMJ Card are not permitted to own firearms.
Federal employees are not permitted to use medical marijuana, even in legal states (this may change, though).
Again, states differ and the above list is not exhaustive. Stay informed about laws in your state, as changes happen swiftly with regard to cannabis and the law.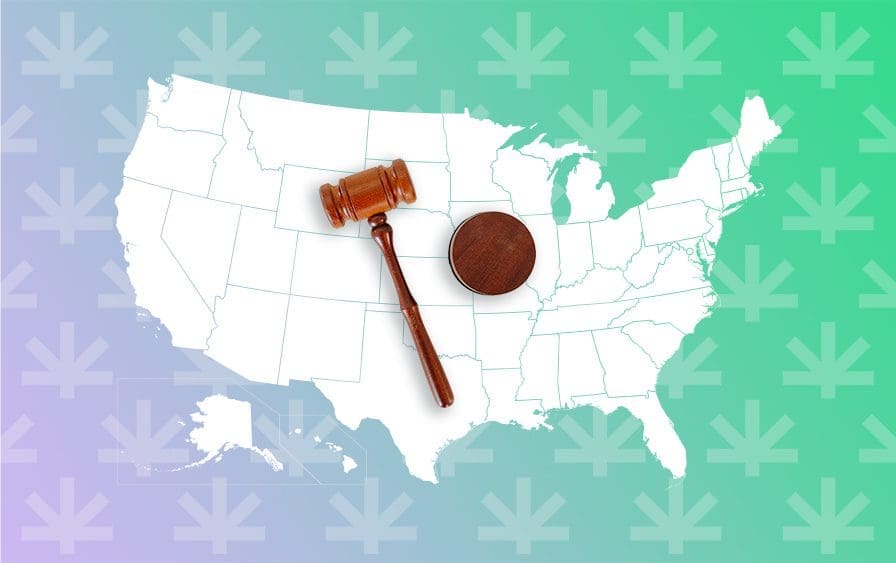 Determine If You Have a Qualifying Condition
In order to qualify for a Medical Marijuana Card, most states require that you see a state-licensed medical professional to confirm that you are suffering from one or more of a pre-approved list of medical conditions. Conditions may be physical such as cancer, epilepsy or HIV, or mental such as anxiety, depression or PTSD.
Every state has a different list of conditions it considers 'qualifying' but here are the most commonly featured medical conditions:
Most states also permit MMJ Cards for terminally ill patients as part of their palliative care routine. Some states only allow this when the patient has a predicted life expectancy of six months or one year, however.
Remember, every state list is different. To find out which conditions are included in your state, check out the page for your state.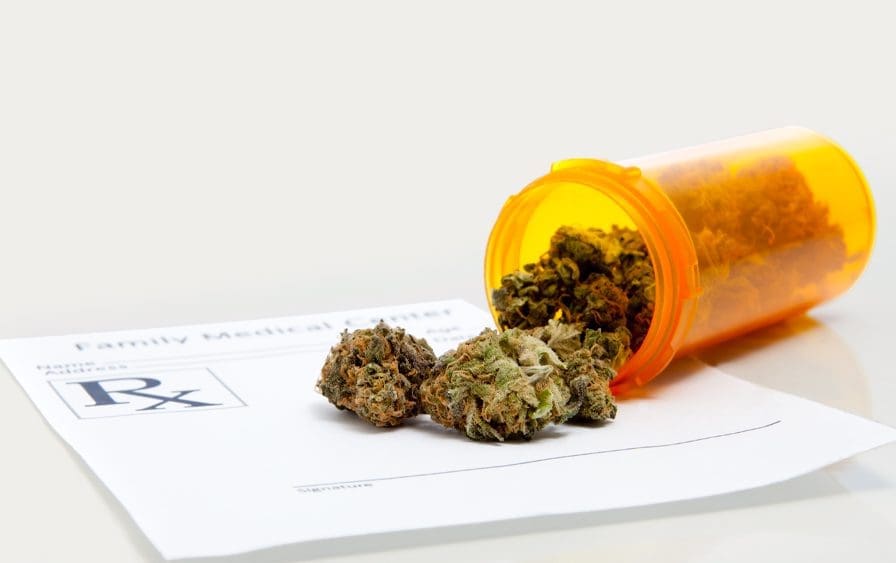 How to Apply for a Medical Marijuana Card
Follow these steps to apply for a medical marijuana card in your home state.
See a Medical Professional in Your State
For many states, you can now do this via telehealth platforms like Leafwell, so you don't have to leave your home or take a huge chunk out of your day traveling to a medical marijuana clinic. It is quick, easy and HIPAA compliant.
Simply fill out our application form on your computer, tablet or mobile phone then enter our virtual waiting room until a doctor in your state is available. The wait is usually only a few minutes. If you're short on time, you can book an appointment and a doctor will call you back at a time which suits you.
During this online meeting, your physician will ask you some standard questions, just like when you go to see your doctor in person. They will need to ask about your medical history as well as the condition for which you are seeking medical marijuana. You will also have the opportunity to ask any questions you may have about medical marijuana.
Get Your Certification
If the medical professional approves you for medical cannabis, you will receive an approval email. In some states, the certificate will be emailed to you shortly after the appointment has finished. In others, you will receive an email from the state once the provider has submitted your details directly into the program. Others even require hard copies which will be mailed to you. Whatever the process for your state, your approval email will include clear next step instructions.
Apply to Your State's Medical Marijuana Program
In most states, registering with the medical marijuana program is a necessity. If you've received your certificate via email, download the PDF copy of your certificate and upload it as part of your application to the state Medical Marijuana Program. Some states require the physician to submit the certificate directly to them. Again, our step by step guides will talk you through this, every step of the way.
Get Approved and Receive Your Medical Card
Depending on your state, you'll receive a plastic or digital Medical Marijuana Card from your state which you can use as ID to legally purchase quality medical marijuana from your local dispensary. Some states are working on updating their systems to provide digital medical cannabis ID cards.
Some states have more steps, some have fewer. Some change the order, some states don't even require you to hold a physical card. It sounds complicated but it isn't. At least, it isn't when you've got the experienced customer service team at Leafwell there to help you out. We've done the legwork for you: our team fully understands every program in every state, so we're ready to guide you through each process, step-by-step, if required.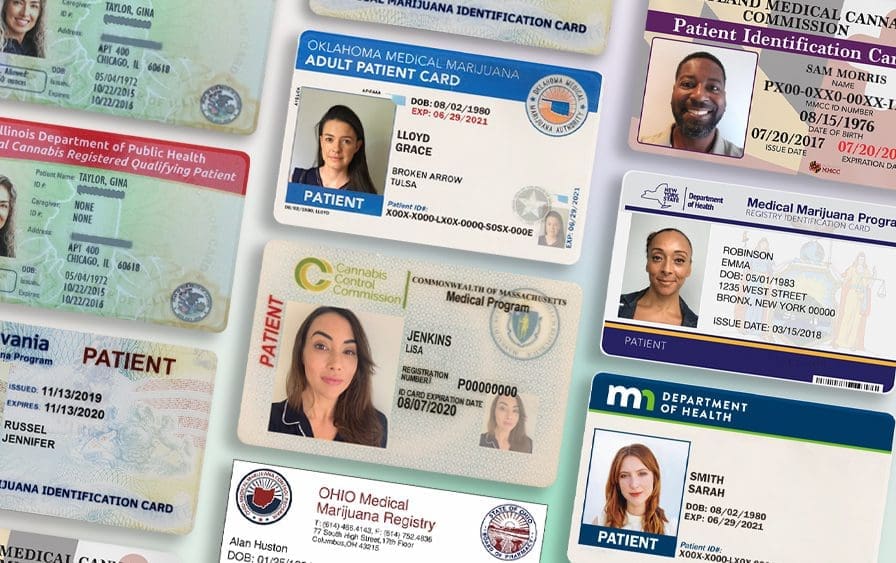 Costs
There are a few separate costs associated with getting your medical marijuana card. Not all of these apply in every state or to every patient:
Paying to see a licensed medical professional
Paying a fee to the state to apply for the license
Renewing your card (and certificate) when it expires
Paying for a caregiver license (if required)
Buying the medical marijuana products
All states require a certificate from a licensed professional (which you can obtain via Leafwell's HIPAA-compliant telemedicine platform). Our fees vary state by state and you'll get approved, or your money back.
As every state has its own Medical Marijuana Program, every state has the authority to set not only its own pricing but also how often the cards need to be renewed. Some cards are valid for three years (such as in Illinois), some are valid for 90 days (such as in Utah). The frequency in which you have to renew your card will impact its cost so bear this in mind.
Benefits
There are often several benefits to having a medical marijuana identification card, even in states with legal adult use. This includes money saved on taxes, special offers for patients in dispensaries, higher possession & purchase limits and access to a wider variety of products.
Getting a Medical Marijuana Card for Your Child
You may be able to obtain a medical marijuana card for your child, depending on your state of residency. Here are the steps to follow as a caregiver.
Determine If Your State Allows Primary Caregivers
Most Medical Marijuana Programs permit people aged 18 and up to apply as patients. However, many also allow for minor patients (under the age of 18) to apply with the support of a parent or legal guardian in some states.
Understand Qualifying Conditions in Children
Many state medical marijuana programs have conditions included on the list specifically for children. Some of the most common conditions which children suffer from and may be prescribed medical marijuana are:
Autism
Cancer and chemotherapy-induced nausea and vomiting
Epilepsy, Hydrocephalus and other seizure disorders
Any chronic pain where opioid-based medications may otherwise be prescribed.
Note that some states have a different list of qualifying conditions for minor patients than they do for adults. You can check the conditions on the individual state pages of our website.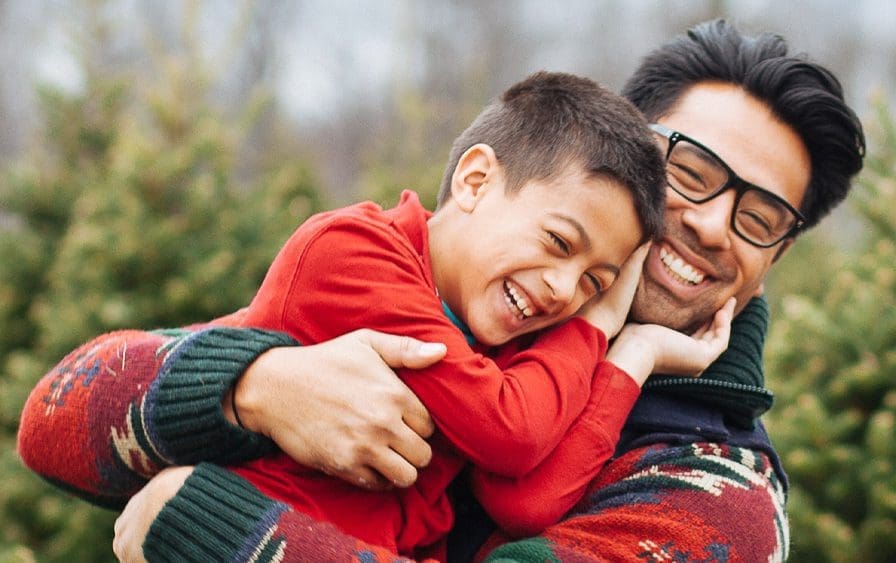 Accept Caregiver Laws and Responsibilities
There are certain caregiver laws and responsibilities that you will need to consider. For example, given that state laws explicitly state that medical marijuana cannot be consumed on school property, it may be necessary to make arrangements for your child to take a dose off-site during the school day. You will also need to follow any other rules and regulations set forth by your home state.
How to Apply as a Caregiver
To apply as a caregiver for your child, you'll need to follow a few protocols. First, note that some states require two separate physician certifications to be submitted: you can obtain two from us if this is the case. To do this, you'll need to book two telehealth appointments, one after the other. You may also need to see a pediatric specialist, which Leafwell can help provide as well.
Depending on the age of the minor, the consultation will include both the parent and child if appropriate. If your child is very young, our physicians will speak directly with you as the parent or legal guardian. As with adult patients, we'll need to see a comprehensive medical history and ask questions related to the qualifying condition as part of the appointment.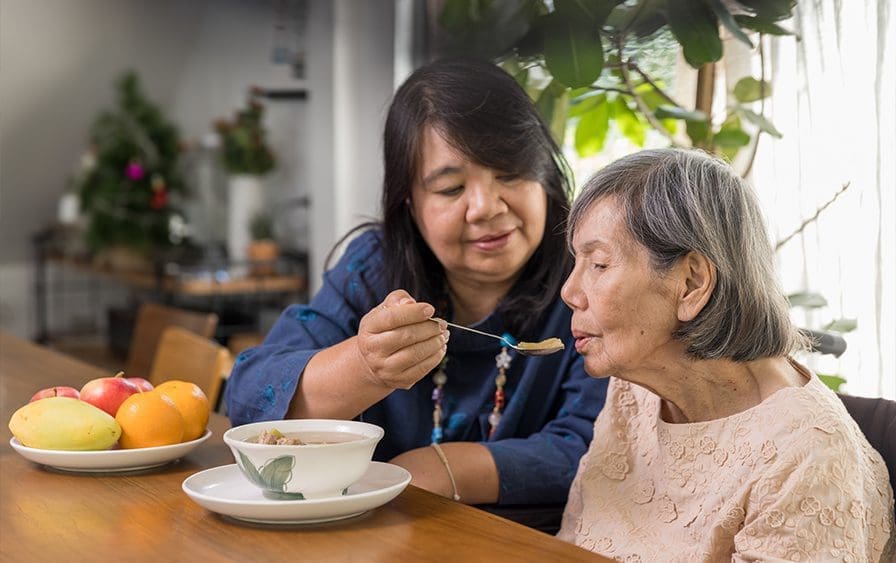 Frequently Asked Questions
Will my insurance cover my MMJ card and costs?
Cannabis is illegal at the federal level. This means that even if your state has decriminalized or legalized recreational/medical marijuana use, your medical insurance will not cover the cost of applying for the card nor buying the products.
How long is my medical card valid?
Most medical marijuana cards are valid for one year and need to be renewed on an annual basis.
Can I renew an existing card?
Yes, you can renew an existing medical marijuana card by filing a renewal application in your state and going through any other required procedures. Some states allow you to file for renewal up to 60 days before your current card expires. Timely renewing ensures that you maintain access to medical marijuana products.
Apply for your medical marijuana card in minutes through Leafwell's virtual clinic. Our medical team is here to guide you through the application process step-by-step.
Get Your Medical Marijuana Card
Connect with a licensed physician online in minutes.