How to Get a Connecticut Medical Marijuana Card in 2022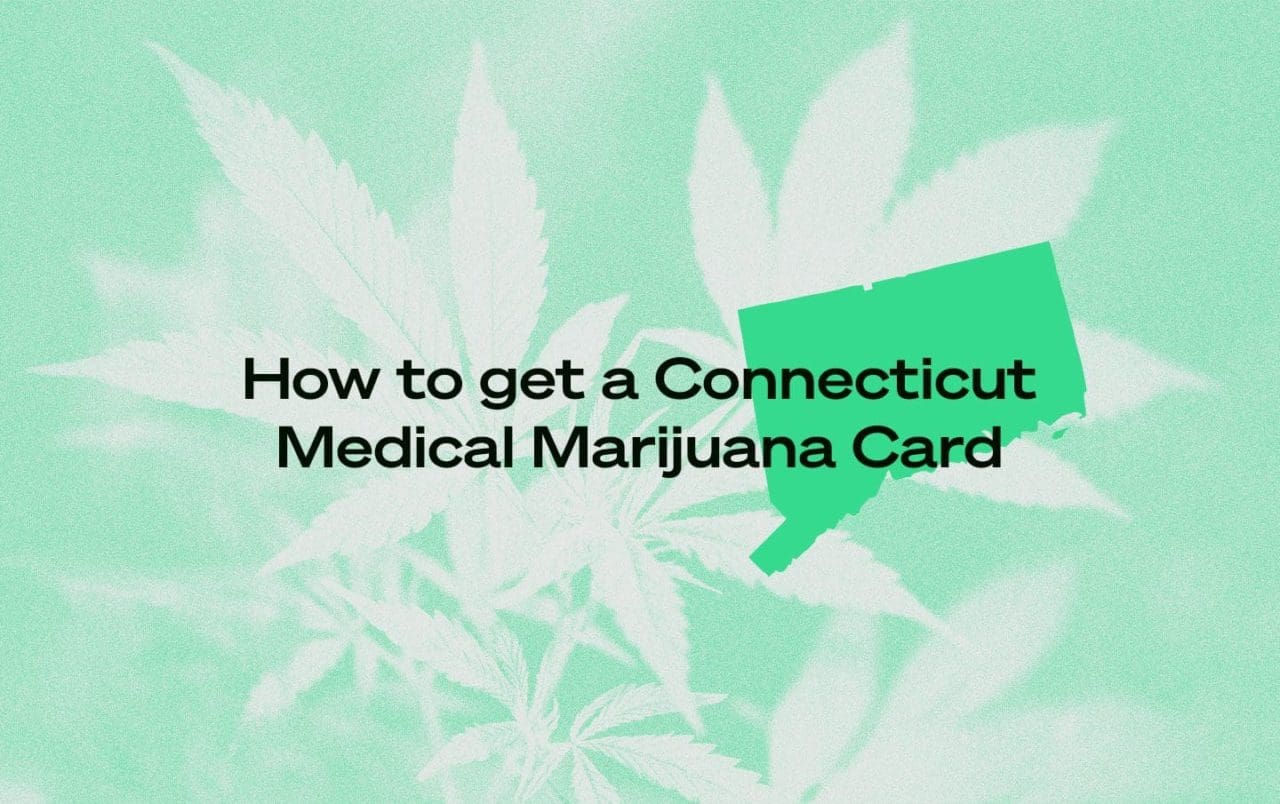 Are you interested in getting a Medical Marijuana Card in Connecticut? You've come to the right place. We hope this article acts as a valuable guide to help you understand the process of applying for your MMJ Card. We keep this information up to date to make sure it is accurate and makes your journey as simple as possible. Keep reading to find out more.
Get Your Connecticut Medical Card
Connect with a licensed physician online in minutes.
Getting a Connecticut Medical Marijuana Card Online with Leafwell
Due to the COVID-19 pandemic, Connecticut has expanded its telemedicine services. Telehealth has been used to reach those with Coronavirus concerns and, in order to keep seniors and those with serious health conditions safe, online consultations are now available. This includes medical marijuana telemedicine consultations (although Medicare does not necessarily cover these costs, as cannabis is federally illegal). Let's get started with this helpful guide to getting your Connecticut Medical Marijuana Card in 2022.
With Leafwell, it is quick and simple and secure to get a Connecticut Medical Marijuana Card online. We've put together this valuable guide which will answer all your questions and help individuals living in Connecticut State understand the importance of applying for their Connecticut MMJ Card via the easy, HIPAA Compliant process offered by Leafwell's telemedicine platform. You can visit our Ultimate Guide to Getting a Medical Marijuana Card for more general information.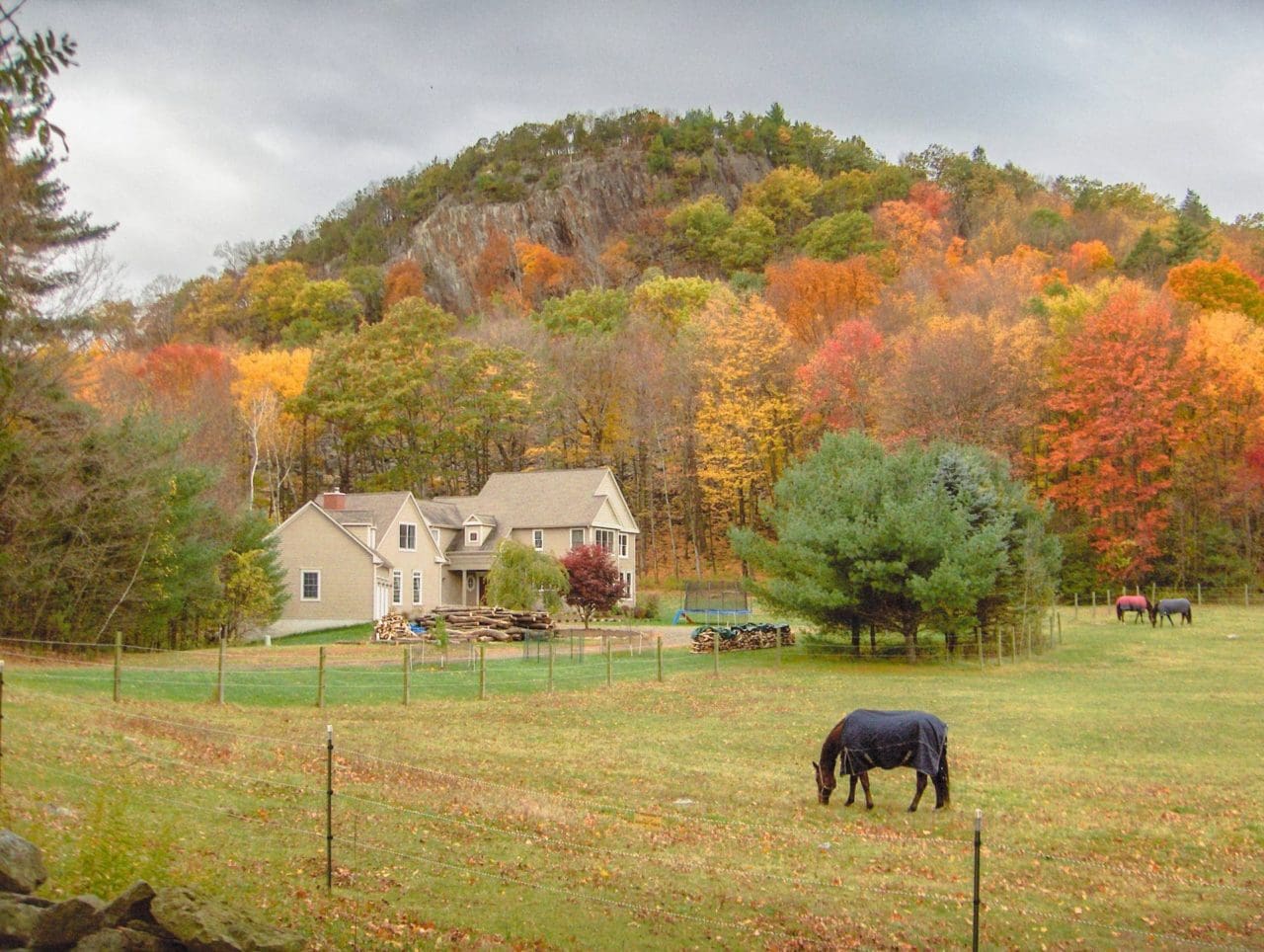 Who Can Apply for a CT Medical Cannabis Card?
To apply for a Medical Marijuana Card in Connecticut you must be a legal resident of Connecticut State.
Patients must be aged 18 or over in order to qualify for a medical marijuana card in Connecticut, or have a caregiver who can access cannabis if the patient is a minor or adult who cannot buy/grow for themselves.
Connecticut medical marijuana caregivers must be aged 21 or over. Minor patients must meet or have telemedicine appointments with two physicians: one, the patient's primary doctor and the other, a board-certified specialist in the field of treatment for the patient's qualifying condition. One of these physicians will submit a certification to the DCP, while the other must provide the parent or guardian caregiver with a letter confirming medical cannabis use being in the patient's best interest.
Those who are prison inmates or under the supervision of the Connecticut Department of Corrections are not eligible for a CT medical marijuana card, regardless of their medical condition.
What Does an MMJ Card Permit in Connecticut?
The law in Connecticut permits the carrier of an MMJ to possess, transport and consume 1 month's supply of cannabis. This is extremely ambiguous at first glance and could be different for every card holder. Therefore, the amount is to be determined by physician's recommendations from your initial appointment and according to your condition. The maximum allowable monthly amount is 2.5 ounces unless your physician indicates a lesser amount is appropriate.
Registered patients may purchase flowers, edibles, concentrates, topicals, and tinctures, as well as consumption accessories from licensed dispensary facilities. Registered patients may consume flowers, edibles, concentrates, topicals, and tinctures, as well as possess and use consumption accessories. State law prohibits the manufacturing of edibles.
Note that when you apply for your card, you will be asked to designate a licensed dispensary in your local area. There are dispensaries located across the state.
How do I Apply for a CT MMJ Card Using Telemedicine?
With Leafwell, you can get your Connecticut Medical Marijuana Card in 4 simple steps via our telemedicine platform:
It's quick and easy! Plus all of your data and medical records are secure on our state-of-the-art telemedicine platform.
2. Book an appointment with a certified physician with Leafwell.
This consultation fee is $199 for an examination, subject to change.
3. Attend your online appointment and get a certified for medical cannabis online from a CT-licensed physician.
The process is quick, simple and HIPAA-compliant. Most appointments take 15 minutes or less. If approved, your Connecticut physician will submit your details to the state.
4. Get qualified for medical cannabis by attaching your certificate to a completed application.
In order to complete the application, you'll need to create a DAS Business Network Account to access the online certification system. See the Connecticut Patient Registration Process reference card here.
The application fee, payable to the state, is $100. The application fee and the physician's fee (mentioned above) are separate. There is an additional $25 fee for caregivers.
Once approved, a temporary certificate will be emailed to you by the state. Temporary certificates are valid for up to 60 days. A physical copy of your card is usually sent to the address given on your application form in between 7 and 31 days, depending on the backlog.
What Does my Online Medical Marijuana Evaluation with Leafwell Include?
Your online medical marijuana evaluation with Leafwell is quick and easy. In order to get started on our telehealth software, we'll need you to provide us with some preliminary details as well as some medical records. These are all passed securely to one of our registered practitioners who can familiarise themselves with your application before your consultation.
The consultation itself is simple and secure, taking place on our bespoke telemedicine platform. You will meet with a Connecticut registered practitioner who has experience issuing certificates for medical marijuana to patients for a range of medical issues. The registered practitioner will speak with you about why you are applying and ask some questions with regards to your medical conditions and history.
At the end of the consultation, the registered practitioner will be able to make an informed decision about whether he or she recommends the use of medical cannabis based on the medical information they have obtained. If they approve you, they will submit your details to the Connecticut state.
If an application is unsuccessful, you will receive an email detailing why our registered practitioner felt unable to provide you with the certificate. You will not be charged for the consultation.
Once obtained the certification will last for one year.
How Much Does it Cost to Get a Connecticut Medical Cannabis Card Using Telehealth?
The consultation with one of the Connecticut Registered Practitioners via Leafwell's HIPAA compliant online telehealth consultation service is a one off fee of $199. However, if you do not qualify for an MMJ Card and our practitioner elects not to sign your certificate, you will not be charged.
Upon submitting your application to the Connecticut government, you will pay an application fee of $100 and a further $25 if the application includes an authorised caregiver. This is separate to the Leafwell fee.
The law explicitly does not require health insurers to cover medical marijuana.
What Conditions Qualify for Medical Marijuana Cards in Connecticut?
For your application to be successful, a registered practitioner must certify a permanent or temporary diagnosis of one or more of the conditions listed under Connecticut law.
According to the Connecticut government website in 2020, suffering from one or more of the following conditions may qualify you for a medical marijuana certificate and MMJ card in Connecticut:
Cachexia
Cerebral Palsy
Complex Regional Pain Syndrome
Crohn's Disease
Chronic Neuropathic Pain (Associated With Degenerative Spinal Disorders)
Cystic Fibrosis
Damage to the Nervous Tissue of the Spinal Cord with Objective Neurological Indication of Intractable Spasticity
Epilepsy
Hydrocephalus with Intractable Headache
Intractable Headache Syndromes
Irreversible Spinal Cord Injury with Objective Neurological Indication of Intractable Spasticity
Muscular Dystrophy
Neuropathic Facial Pain and Trigeminal Neuralgia
Osteogenesis Imperfecta
Positive Status for Human Immunodeficiency Virus or Acquired Immune Deficiency Syndrome (HIV/AIDS)
Post Herpetic Neuralgia
Post Laminectomy Syndrome with Chronic Radiculopathy
Severe Psoriasis and Psoriatic Arthritis
Severe Rheumatoid Arthritis
Sickle Cell Disease
Spasticity or Neuropathic Pain Associated with Fibromyalgia
Terminal Illness Requiring End-Of-Life Care
Uncontrolled Intractable Seizure Disorder
Vulvodynia and vulvar burning
Wasting Syndrome
Get Your Connecticut Medical Card
Connect with a licensed physician online in minutes.
For patients under the age of 18 years, the following conditions will effectively qualify:
Cerebral Palsy
Irreversible Spinal Cord Injury with Objective Neurological Indication of Intractable Spasticity
Muscular Dystrophy
Osteogenesis Imperfecta
Severe Epilepsy
Terminal Illness Requiring End-of-Life Care
Uncontrolled Intractable Seizure Disorder
Note that this list is up to date as of May 2020. Legislation or the Commissioner of Health may add additional conditions, at which time, Leafwell will update this list.
The public can petition the DCP to recommend additions to the list of medical conditions that would qualify for medical cannabis.
By taking the correct dose of medical marijauna, many patients who experience symptoms from these conditions find their lives transformed. Medical marijuana can give individuals back their energy and capacity to enjoy life, get out in the fresh air and lead a comfortable, healthy and happy existence. We believe in the power of medical marijuana to change lives for the better and give individuals the autonomy to control their own medical conditions. Our licensed physicians believe this too which is why they work with Leafwell and help as many patients as possible to secure a medical marijuana card if they, as experts, believe cannabis may help alleviate symptoms and medical issues.
What Documents Do I Need to Apply for a Connecticut Medical Cannabis Card?
In order to apply for your MMJ Card in Connecticut, you will need to show your signed certificate which provides proof of your condition as well as your identification documents. You should gather together the following:
Get Your Connecticut Medical Card
Connect with a licensed physician online in minutes.
Below are all of the acceptable forms these documents may take.
Acceptable ID
Driver's license
Passport
State-produced ID card – patients must be a resident of Connecticut
Acceptable proof of residency
Bank statement dated within the last three months
Utility bill dated within the last three months
Rental or mortgage agreement
Correspondence with a state department dated within the last three months
Do I Need to Present my Medical Records to Leafwell in Order to qualify for a CT MMJ Card?
Yes. In order to responsibly sign a certificate which permits individuals to apply for an MMJ card, our registered practitioners must have a comprehensive understanding of your medical history. This allows them to provide an accurate assessment to ensure that medical cannabis is a good option for each patient on a case by case basis.
How Does a Caregiver Apply for a Medical Marijuana Card? How Do I Get a Medical Marijuana Card for My Child in Connecticut?
Some patients may be eligible for an MMJ Card but unable to apply for one themselves. For example, should the patient be a minor under the age of 18, or if the patient needs assistance accessing medical cannabis, a caregiver can be assigned to complete the process on their behalf.
If the patient is a minor aged under 18 years-old, they must have a caregiver. Caregivers must be aged 18 or over. Caregivers must manage the wellbeing of the patient, have no conviction relating to the violation of any law pertaining to the illegal manufacture, sale or distribution of a controlled substance, and must not be the patient's doctor. Patient or physician must identify the caregiver on their application form. The caregiver must provide a passport-sized photograph, valid ID, proof of address, valid email address, telephone number and undergo a criminal background check.
Create an account and register with the Connecticut medical marijuana program here.
Login using the email address and password you gave during registration. Select the "I am a Caregiver" option. Give your date of birth and email address
Upload proof of identity. If you do not have proof of ID, you may upload a photograph. You will also need proof of residency, and be listed as a Caregiver on the patient's initial application
Pay the $25 fee for your application fee and card. The card expires 1 year from the patient physician's certification date
The caregiver must be at least 18 years old and cannot be the patient's physician, or be convicted of a controlled substance violation. Caregivers can only be responsible for one patient at a time unless there is a parent, guardian, or sibling relationship with each patient.
Can a Qualifying Patient Grow Cannabis in Connecticut?
As of October, 2021, it will be legal for medical marijuana patients to grow their own cannabis. Individuals are allowed to grow up to 3 mature and 3 immature cannabis plants in their own home, with a maximum of 12 plants per household (the equivalent for 2 medical marijuana patients).
Are my Details Kept Confidential When I Apply for a Medical Marijuana Card?
Yes. Leafwell is committed to protecting the privacy of our patients. Our online service is HIPAA compliant and our systems are designed to keep all of your confidential details safe.
Does Connecticut Have Medical Marijuana Reciprocity? 
Connecticut does not recognize out-of-state medical marijuana cards. However, other states may recognize a CT MMJ card. These states include:
Get Your Connecticut Medical Card
Connect with a licensed physician online in minutes.
Getting a Medical Marijuana Card in Bridgeport, Stamford, New Haven, Hartford, Willimantic and Bethel, CT
There is little if any difference in medical cannabis laws between different Connecticut jurisdictions. Whether you live in Bridgeport, Stamford, New Haven, Hartford, Willimantic, Bethel or elsewhere in Connecticut, you can take advantage of Leafwell's telemedicine platform to obtain your MMJ certificate.
Regardless of where you are in Connecticut, you can get a medical marijuana card online with Leafwell, MD. Here are our clinics:
Leafwell MD Willimantic
1548 W Main St. Willimantic CT 06226/ 2280 Berlin Turnpike, Newington CT 06111
207-480-3489
Leafwell MD Bethel
4 Garella Rd, Bethel, CT 06801
207-480-3489
Remember: you don't have to visit a clinic in-person in order to qualify for a certificate & MMJ card in Connecticut – you can do it all online, with Leafwell's telehealth platform!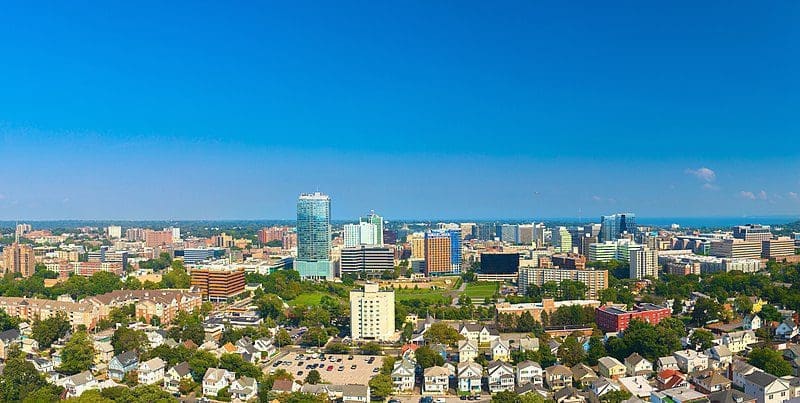 History of Medical Marijuana Laws in Connecticut
During World War II, farmers in Connecticut were encouraged to grow hemp but after 1945, product plummeted and anti-drug campaigns led to the banning of the production of industrial hemp.
2011 – The possession of small amounts of cannabis was decriminalised by Governor Dannel Malloy in June 2011. Governor Malloy followed up this act with a statement "Let me make it clear—we are legalizing the use of marijuana. There is no question that the state's criminal justice resources could be more effectively utilized for convicting, incarcerating and supervising violent and more serious offenders." (Reference)
1st June 2012 – Governor Malloy signed a Medical Marijuana Program into law for Connecticut state. This program protects patients and caregivers from arrest and prosecution.
2014 – Industrial hemp was legalized to grow, use and sell.
2016 – The medical marijuana program was expanded by both regulators and lawmakers and three additional dispensaries were approve
April 2018 – A recreational marijuana bill was approved and was sent to the General Assembly.
September 2019 – Chronic pain was added to the list of qualifying conditions for Connecticut's medical cannabis program.
December 2019 – Another 9 dispensaries were approved.
June 2021 – Recreational marijuana is legalized in Connecticut (CT). Governor Ned Lamont signed Senate Bill 1201 (SB1201), allowing non-medical marijuana users to possess up to 1.5 ounces of cannabis flower and 7.5 grams cannabis concentrate on their person, or up to 5 ounces locked away in their own home.
Connecticut Medical Marijuana Laws
Selling any amount of marijuana without the appropriate medical marijuana license remains a felony and carries a minimum sentence of 7 years in jail and a $25,000 fine.
Note that holding a medical marijuana card comes with restrictions about where you can consume marijuana in Connecticut. The law prohibits ingesting marijuana while in any moving vehicle; in the workplace; on any school, college or university grounds or property; in any public place; or in the presence of anyone under 18. We recommend you consume medical cannabis only in your own home.
Connecticut law also prohibits any use of palliative marijuana that endangers the health or well-being of another person, other than the patient or primary caregiver.
The law protects the rights of MMJ card holders:
A landlord cannot refuse to rent to someone or take action against a tenant solely because the tenant is qualified to use medical marijuana.
A school cannot refuse to enroll someone solely because the person is qualified to use medical marijuana
An employer cannot decide to not hire someone or decide to fire or otherwise penalize or threaten a person solely because they are qualified to use medical marijuana. But an employer may prohibit the use of intoxicating substances during work hours and is legally allowed to discipline an employee for being intoxicated while at work
Employers cannot discipline or pursue action against an employee for out-of-work cannabis use
The odor of cannabis is no longer a valid reason for a police stop-and-search
Suspected possession or possession of up to five ounces cannot be used as a basis to stop or search
Beginning July 1, 2022, individuals can petition for erasure of prior convictions for possession, drug paraphernalia, and sale and manufacture of four or fewer ounces or six or fewer plants. If the petition is in order, it must be granted. No fee may be charged.
Useful Links
To find out more about getting a Medical Marijuana Card in Connecticut, get in touch with the expert Leafwell team today or use any of these verified resources below:
Get Your Connecticut Medical Card
Connect with a licensed physician online in minutes.