How to Get a Medical Marijuana Card in Iowa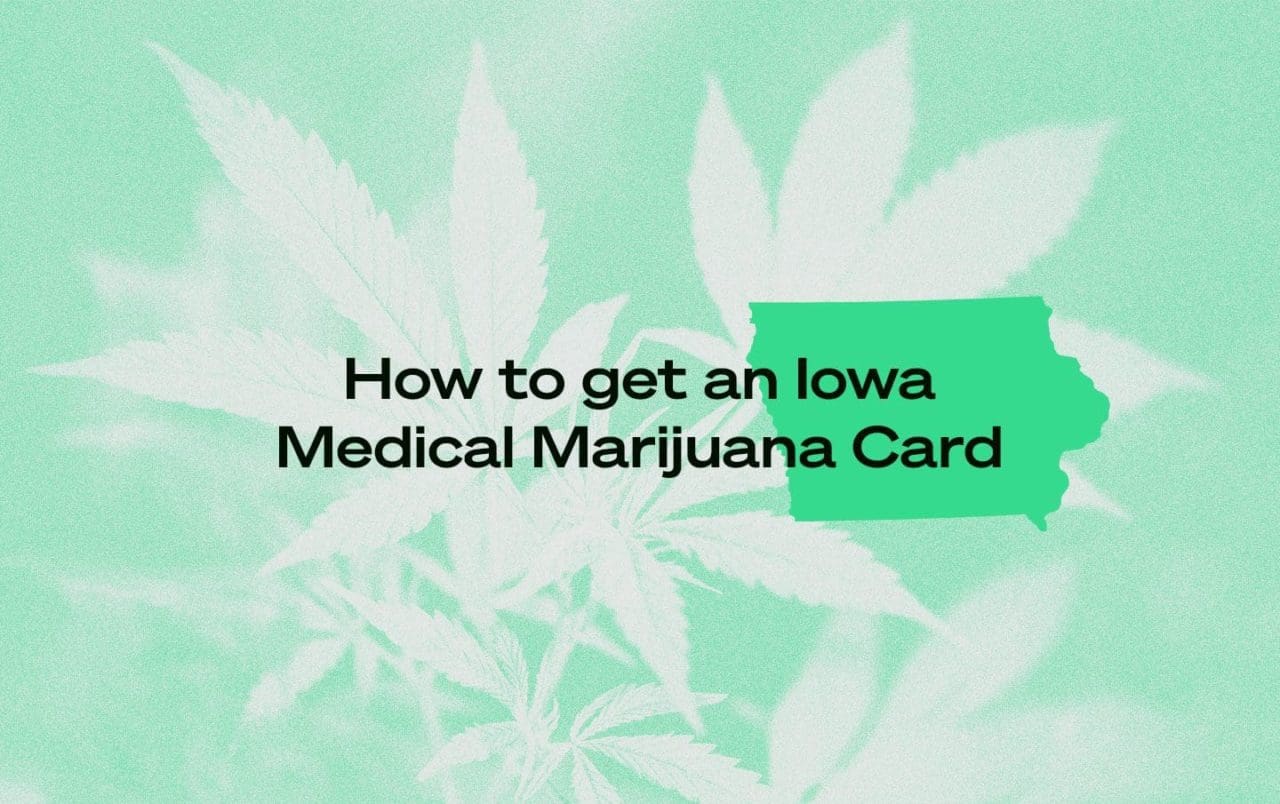 You can qualify for medical marijuana in Iowa, but you will only have access to low-THC products (up to 4.5g of total THC every 90 days). However, you can get a waiver form for larger doses of THC. Read on to learn more about getting a medical marijuana card in Iowa.
Although we use the term "marijuana", the program generally tends to use the terms "medical CBD" and "cannabis", especially as there are limitations on the amount of THC that products can contain. You can get started getting your medical card in Iowa today.
Get Your Medical Card
Connect with a licensed physician online in minutes.
Getting an Iowa Medical Marijuana Card Online
You can now speak to a medical marijuana doctor online and get certified for medicinal cannabis and cannabidiol (CBD) via telehealth in Iowa. Patients interested in getting a medical marijuana evaluation conducted online, in the privacy of their own home, or location of their choosing, can access it via a secure real-time, live-video connection with Leafwell. Join our waitlist to be one of our first patients.
Who Can Apply for an Iowa Medical Marijuana Card?
Anyone aged 18 or over can get a medical marijuana card for themselves. Those aged under 18 or needing assistance to access medical cannabis will need a caregiver.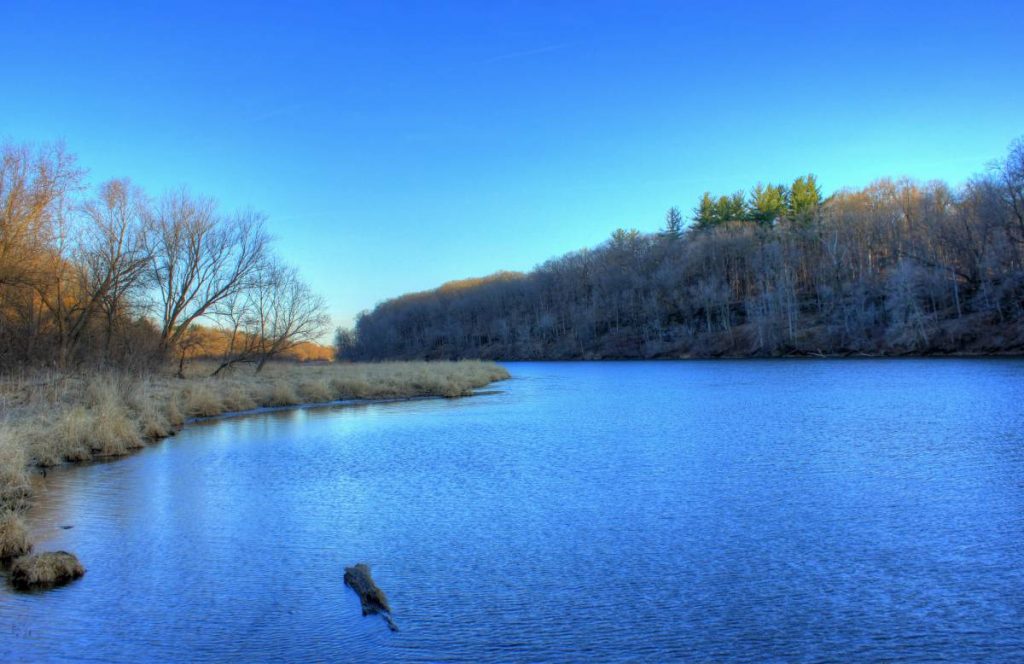 What Does an Medical Cannabis Card Permit in Iowa?
You must have a valid medical cannabis card and certificate to legally possess cannabis in Iowa. Recreational marijuana is not legal in Iowa. CBD flower is not legal.
Patients are allowed to buy products containing up to 4.5 grams of total tetrahydrocannabinol (THC) in a 90-day period. Treating physicians can recommend more THC for terminally ill patients or others who haven't been helped enough by 4.5 grams per 90 days with a waiver form. You can get this from Leafwell.
Get Your Medical Card
Connect with a licensed physician online in minutes.
Approved products all come from one manufacturer and they are available in four different CBD to THC ratios:
Approved medical administration methods include:
Nebulizable (used in a nebulizer, which converts liquid medication into a breathable mist)
Oral
Capsules
Liquids
Sublingual
Tablets
Tinctures
Creams
Gels
Lotions
Ointments
Transdermal patches
How do I Apply for a Medical Marijuana Certificate and Card in Iowa?
1. Register online with Leafwell
Create an account online, then you can speak to a doctor and qualify for an Iowa medical marijuana card. You are only billed if approved.
Get Your Medical Card
Connect with a licensed physician online in minutes.
2. Attend your appointment and discuss with your physician why you would like an MMJ Card
The doctor will review your medical records and ask you questions based on your medical history. They will provide you with advice and guidance on whether medical marijuana is a good choice for you.
3. Receive your certificate from Leafwell
This is a certificate which says that your doctor recommends you become a cannabis patient under the state's current laws and this certificate is required to apply for your MMJ Card.
4. Complete the medical marijuana Application
After your appointment, you'll receive the next steps to help guide you through the state process. Once approved, the state will mail you your card. (Please note: Leafwell will not be sending you the card – this is the state of Iowa's responsibility). The card is valid for 1 year.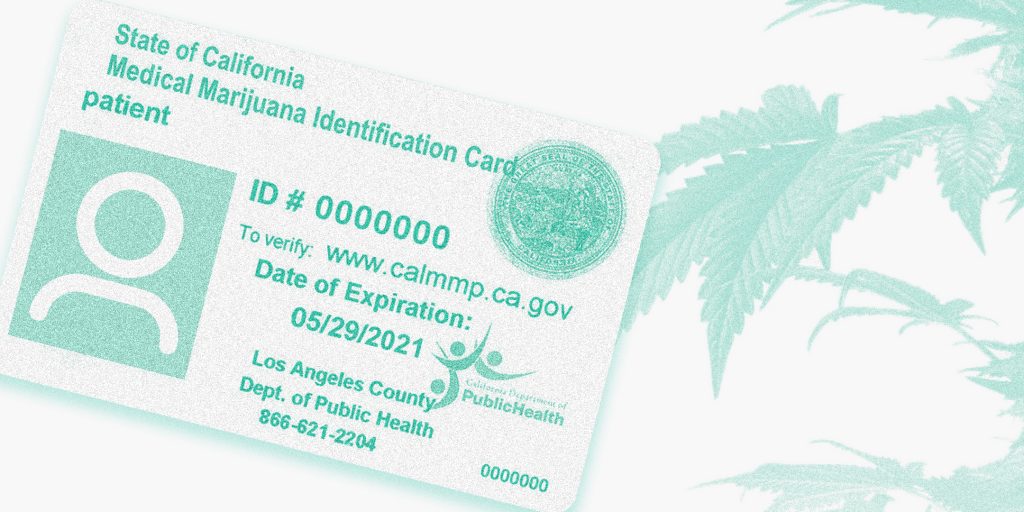 What Does my Online Medical Marijuana Evaluation with Leafwell Include?
Your online medical marijuana evaluation with Leafwell is quick and easy. In order to get started, we'll need you to provide us with some preliminary details as well as some medical records. It is a requirement of the state for our physicians to see medical records before approving a patient for medical cannabis. These are all passed securely to one of our registered practitioners who can familiarize themselves with your application before your consultation.
The consultation itself is simple and secure, taking place on our bespoke telemedicine platform. You will meet with an Iowa registered practitioner who has experience issuing certificates for medical marijuana to patients for a range of medical issues. The registered practitioner will speak with you about why you are applying and ask some questions with regards to your medical conditions and history.
At the end of the consultation, the registered practitioner will be able to make an informed decision about whether they recommend the use of medical cannabis based on the medical information they have obtained. If an application is successful, the registered practitioner will complete the certification, ready to be uploaded as part of an application to the Iowa government.
If an application is unsuccessful, you will not be charged for the consultation.
Once obtained, the certification will last for one year.
How Much Does a Medical Cannabis Certificate and Card Cost in Iowa?
An online consultation with Leafwell to get your medical marijuana recommendation costs $149.
The state fee for a medical cannabis card is $100 ($25 reduced fee) for a one-year registration. The card must be renewed annually to remain valid. A renewal with Leafwell costs $149
What Conditions Qualify for Medical Marijuana Cards in Iowa?
Cancer – if the illness or its treatment produces one or more of the following: severe or chronic pain, nausea or severe vomiting, cachexia or severe wasting.
Corticobasal Degeneration
Multiple Sclerosis (MS) with severe and persistent muscle spasms
Seizures
Severe, intractable autism with self-injurious or aggressive behaviors
Ulcerative colitis
Any terminal illness with a probable life expectancy of under one year – if the illness or its treatment produces one or more of the following: severe or chronic pain, nausea or severe vomiting, cachexia or severe wasting
What Documents Do I Need to Apply for a Medical Cannabis Card?
In order to apply for your MMJ Card in Iowa, you will need to show your signed certificate which provides proof of your condition as well as your identification documents. You should gather together the following:
ID
Proof of residency
A signed certificate (which can be obtained via Leafwell)
The state also requires a digital photograph which will be used on the card once printed.
Below are all of the acceptable forms these documents may take.
Acceptable ID
Valid, unexpired Driver's License
State-produced Identification Card
Note that out-of-state ID is not acceptable.
Acceptable proof of residency
Utility bill
Any correspondence with a state department
Bank statement
Mortgage or rental agreement
Signed Medical Cannabis Certification
You will need a medical cannabis certificate to attach to your completed application form.
Do I Need to Present my Medical Records to Leafwell?
It is useful but not a requirement to present your medical records to a physician in order to qualify for a medical marijuana card in Iowa.
How Does a Caregiver Apply for a Medical Cannabis Card in Iowa?
Parents, legal guardians, and anyone 18 years or older who is a resident of Iowa or a bordering state and has been designated by the patient as a caretaker can apply for a registration card allowing them to obtain medicinal cannabis and administer it to a patient.
You just have to:
Be listed on the healthcare practitioner form as the designated primary caregiver
Complete the registration application online
Submit application and pay $25
The OMC will review and email you once you're approved – The email will include a temporary card and a permanent card will be mailed out afterwards
The Iowa Medical Marijuana Caregiver Application Form is here.
Can a Qualifying Patient Grow Cannabis in Iowa?
It is not legal to grow medical marijuana in Iowa.
Are my Details Kept Confidential When I Apply for a Medical Marijuana Card?
Registered patients and caregivers in Iowa's medical cannabidiol program will be administered a card from the Iowa DOH. This card will contain identifying information, as well as the patient's or caregiver's individual medical cannabidiol registry number. This number will be included on the label of any medical cannabidiol products sold to that specific patient or caregiver.
When confirming a person can possess medical cannabidiol, a law enforcement officer should match the registry number on the product label to the registry number on the patient's medical cannabidiol card.
Your personal details are kept confidential.
Does Iowa Have Medical Cannabis Reciprocity?
Iowa does not accept out-of-state medical marijuana cards at dispensaries. However, there is a reciprocity provision in the 2017 legislation that allows cardholders from other states to possess cannabis products that fall within the Iowa guidelines.
Getting a Medical Marijuana Card in Des Moine, Iowa City, Davenport or Cedar Rapids
You can get certified for medical marijuana online regardless of where you are in Iowa with Leafwell.
Get Your Medical Card
Connect with a licensed physician online in minutes.
History of Medical Marijuana in Iowa
Throughout the 70s – failed decriminalization attempts
1979 – 1981 – a therapeutic research center is set up in Iowa to look at the potential benefits of medicinal cannabis.
2014 – legalization of CBD oil by Senate Bill 2360 (SB 2360) for children with intractable epilepsy. There is a maximum content of 3% THC in products.
2017 – expansion on the Iowa Medical CBD Program. Qualifying conditions now include  cancer, chronic pain, multiple sclerosis, HIV/AIDS, Crohn's disease, Parkinson's disease.
2020 – Governor of Iowa, Kim Reynolds approves House File 2589. The amendments included, but are not limited to further additions to the list of conditions for patients to qualify for medical cannabis and also a change to the maximum amount of THC which may be given to patients in a 90 day period. The limits on THC percentage are lifted and replaced with a weight limit of 4.5 grams every 90 days, unless the patient has an exemption to these limits.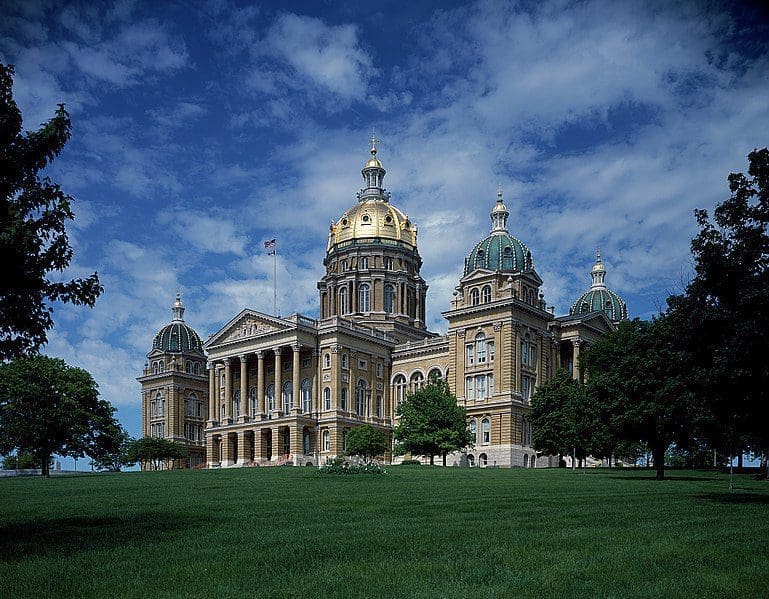 Iowa Medical Marijuana (Medical CBD) Laws
Recreational cannabis is illegal in Iowa. Iowa's 124E Medical CBD law states that any Medical CBD must be treated as marijuana without licensing.
Medical CBD is defined as "any pharmaceutical grade cannabinoid found in the plant Cannabis sativa L. or Cannabis indica or any other preparation thereof that has a tetrahydrocannabinol level of no more than three percent and that is delivered in a form recommended by the medical cannabidiol board, approved by the board of medicine, and adopted by the department pursuant to rule."
In 2018, this confusion in the law led to many CBD products being confiscated by law enforcement. Although products were seized, results on whether the products were illegal were inconclusive at best.