Cannabis Cultivators You Should Follow
As the cannabis industry has grown into a multi-billion dollar industry over the past twenty or so years, it's only natural that it's produced some pop culture icons along the way. Celebs and personalities of all types, like rappers Wiz Khalifa and Snoop Dogg, movie comedians like Cheech Marin, Tommy Chong, and Seth Rogan, world-class athletes like Nate and Nick Diaz, Rob Gronkowski, and Ricky Williams, and Silicon Valley figureheads like Bill Gates, Steve Jobs, and Elon Musk have all advocated for legal cannabis.
While big-name celebrities might be some of the first people that the general public associates with cannabis, we here at Leafwell want to highlight some of the behind-the-scenes figures that are vital to the, no pun intended, growth of the industry; the cultivators!
This article is going to break down ten of the most important cannabis cultivators around and break down why there's worth a follow on your social media platform of choice. This is a list of best-selling authors, world-renowned researchers, rappers-turned-cannabis industry juggernauts, social media influencers, and long-time cannabis industry advocates.
Let's get right into it, shall we?
Personalized Cannabis Guidance
Meet with a counselor and get personalized guidance to the right types and doses of cannabis for your unique needs.
Book an Appointment
Kyle Kushman is a modern-day polymath of the cannabis world. He's a cultivator, breeder, activist, writer, and educator with more than three decades of cultivation experience.
In that time, he's tested out countless growing methods, nutrients, equipment, and approaches to the art of growing cannabis. That incredible array of first-hand experience is a key reason why Kushman is one of the most influential cannabis industry figures online, with more than 66,000 followers on Instagram alone.
One of the leading voices when it comes to organic farming and cultivation practices in cannabis, Kushman was a key figure in popularizing methods like super cropping, pruning, drying and curing, as well as processing cannabis flowers into extracts. Along with that, Kushman is a former cultivation reporter for High Times Magazine, has been a contributing writer for over 20 years, has taught courses in advanced horticulture at Oaksterdam University in Oakland, California and across the United States, and is even credited with breeding strains like Joey's Strain (which could be particularly useful for autism) and Cherry Lopez.
It's an understatement to say that Kushman is worth a follow on your social media of choice!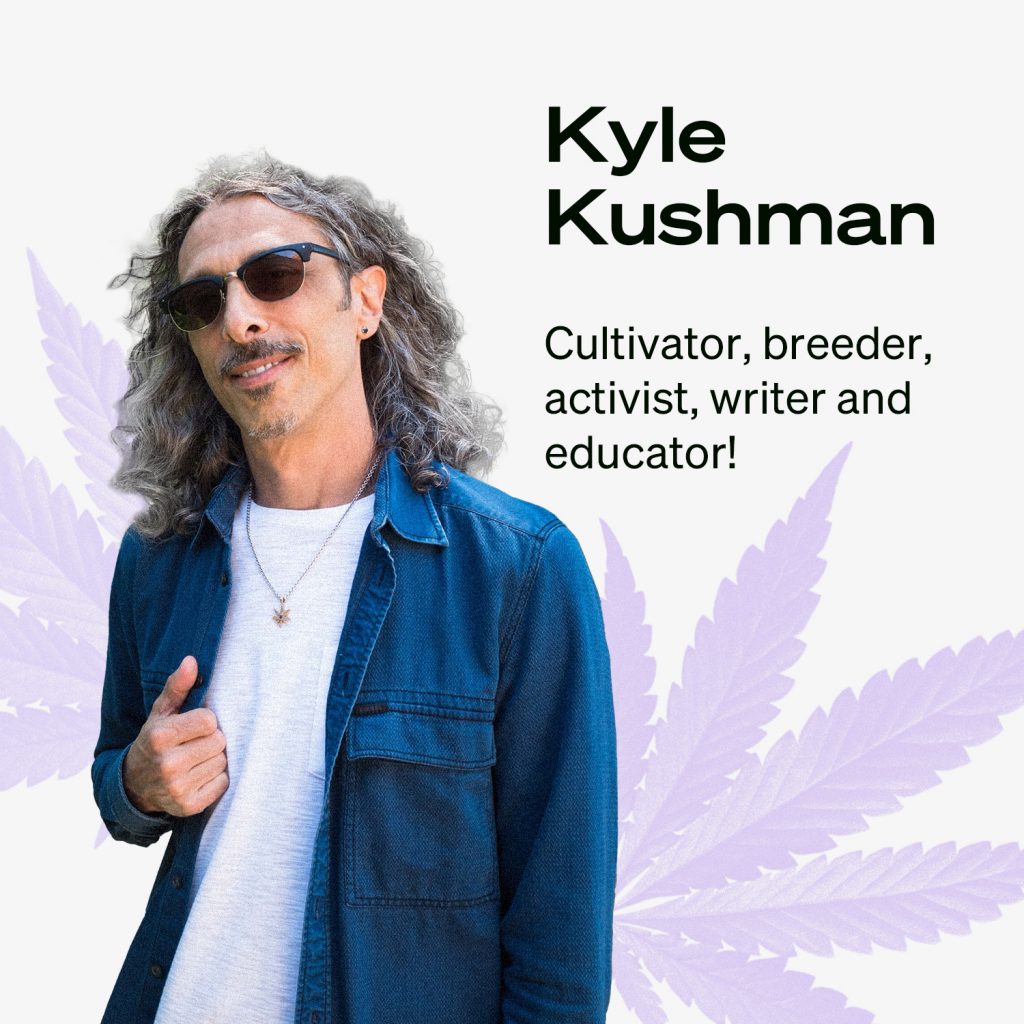 For the lovers of hashish out there, we have an Instagram page you'll absolutely love! The Dank Duchess, as she's known across Instagram, Youtube, and various other forms of social media, is a multifaceted artist who has chosen cannabis and hashish as her latest focus.
She uses her nearly 20 years of cannabis growing experience, expertise as a hashmaker she learned under the mentorship of the legendary Frenchy Cannoli, and fierce commitment to her art to fully immerse herself in the global cannabis industry; sharing insights, techniques, and innovations with growers and hashmakers around the world.
She's so committed, in fact, that she moved to Oakland, California specifically to be able to grow and cultivate massive cannabis grows. Her Instagram and YouTube pages are full of great advice, resources, and, of course, good vibes!
For a deeper understanding of her, her story, and everything she's accomplished so far in the cannabis industry outside of her social media following, check out her website!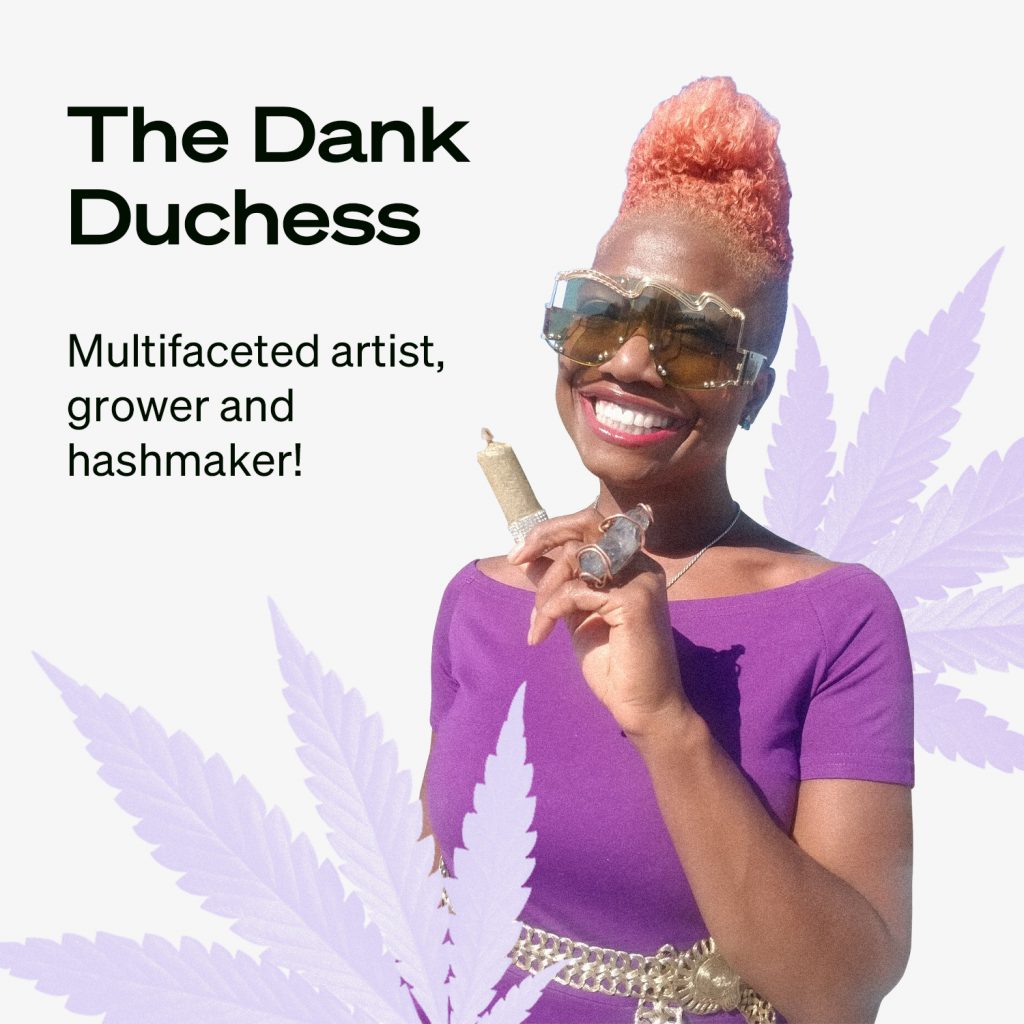 Magic Hour Cannabis is a tier I organic cannabis producer and lifestyle brand based in Portland, Oregon with a mission to change the perception of cannabis consumers as lazy and unproductive by highlight cannabis consumers who are productive, active members of society. That's a mission that we here at Leafwell can get behind.
That drive for change comes from the two figureheads behind the brand, Will Perry and Adriana Ruiz Carlile, both co-owners and growers from the Magic Hours brand. Originally from New York City, Adriana Ruiz Carlile and Will Perry have been in the cannabis industry for over five years in both California and Oregon. In 2017, they quit their corporate jobs in fashion and advertising and moved to Portland in pursuit of opening their own cannabis facility and growing all organic premium flower for the residents of Oregon. Magic Hour Cannabis is 100 percent owner-operated and currently stands as one of the only minority-owned licensed producers in the state.
Outside of running their own brand and building up a following, both Will and Adriana and influencers in their own right. Both have Instagram pages where they post frequently to their thousands of followers promoting the legal cannabis industry, racial and overall equity in the industry, taking photos with high-profile celebs, and promote themselves as growers, writers, and cultivations consultants. Give them both a follow and check out Magic Hour too!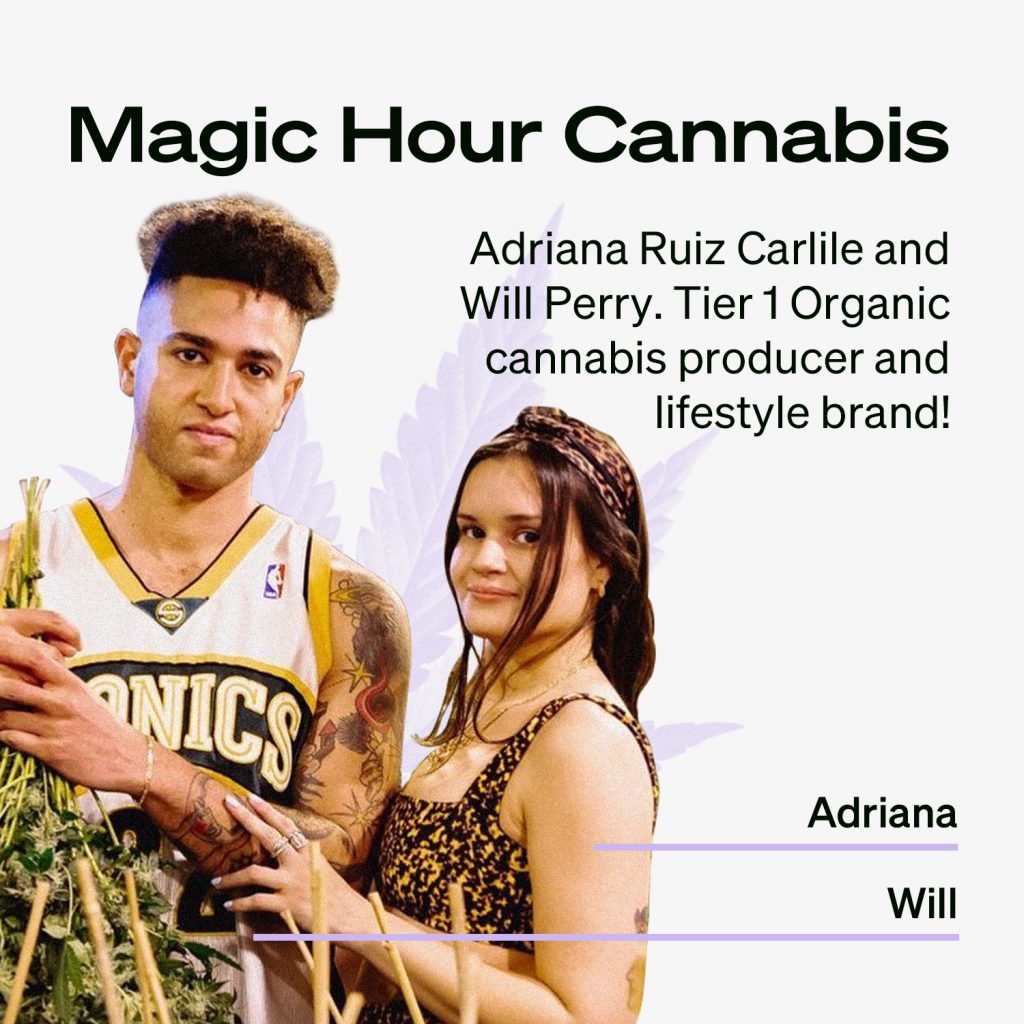 Jesce Horton is a shining example of the cannabis industry dream. Starting out growing just a few cloned plants in his basement to transitioning into the legal medical cannabis industry once Oregon fully legalized, he's a testament to hard work and the never-say-die mentality that upstart cannabis industry entrepreneurs should have.
His latest brand, LOWD, was created in the pursuit of a cannabis industry that's driven by quality craft products grown and cultivated for all communities, by all communities. As part of that mission, Jesce and his partner in LOWD Dave Murray assembled a team of cannabis cultivators that has deep roots in the cannabis industry from multiple perspectives, from the hills of Applegate Valley in Southern Oregon to the indoor basement and commercial warehouse facilities in PDX.
As part of his push for ethical practices and equity in the cannabis industry, Jesce also does a ton of non-profit work and is a board member for the Resource Innovation Institute and Cannabis Conference 2020 advisory board member. Basically, if there's something good happening in the Portland legal cannabis industry, Jesce is likely a part of it.
Check him out via his Instagram here!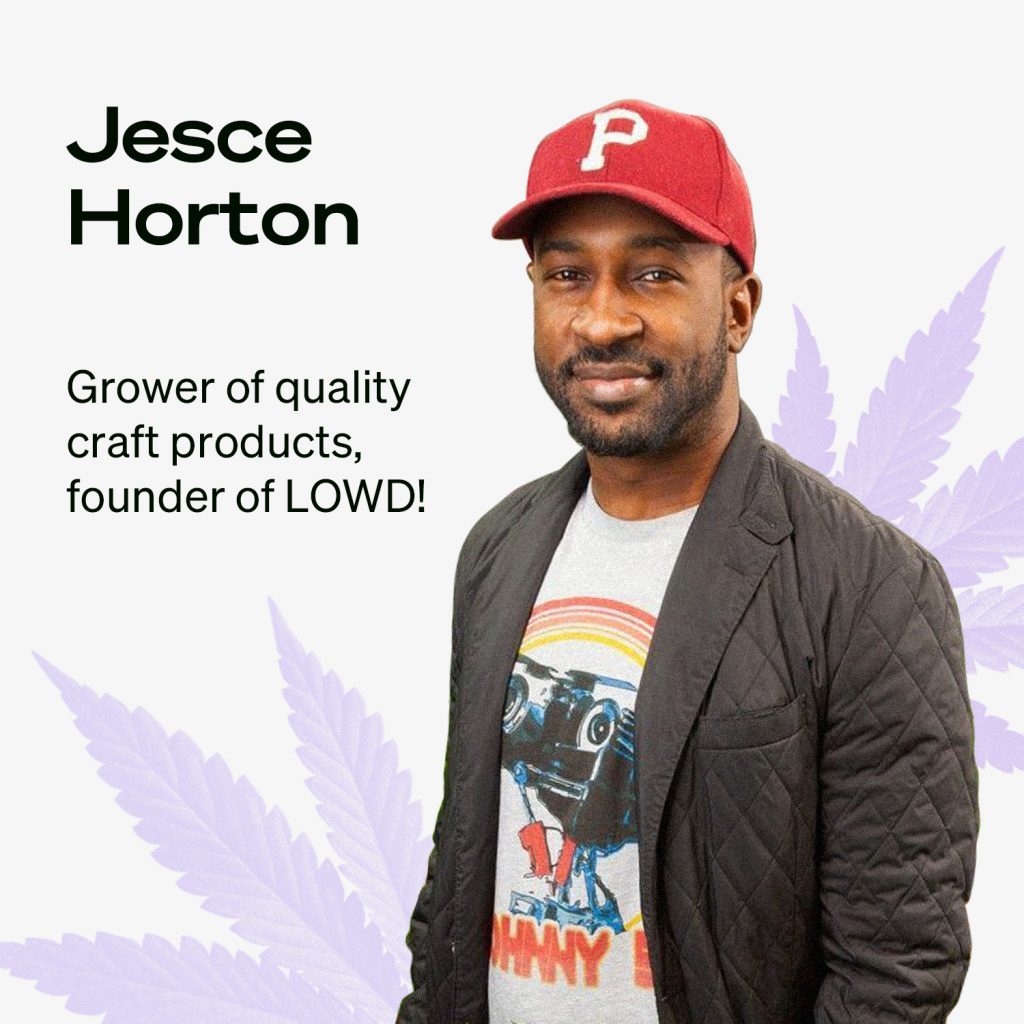 For Siobhan Danger Darwish and Sloan Reed, cannabis cultivation is a family affair. The two sisters, known online as The Grow Sisters, are well-known for their tendency to combine back-to-the-basics, sustainable farming methods with modern technology to build a brand, which strives to empower others in the process.
The pair co-own and operate their family farm, Blessed Coast Farms — the first to receive a cannabis cultivation license in the state of California. The farm, located in Humboldt County, is licensed for 10,000 square feet of mixed lighting cultivation, and associated processing.
The siblings often use social media like YouTube and Instagram to spread information to their more than 100,000 followers, even posting full tutorials online about how best to germinate seeds, how to get the best yield from your grows, and even full tours of their family farm and growing operations. They post frequently and provide helpful, natural knowledge on how to cultivate cannabis of your own for free to their followers every day! The pair are a great follow for anyone looking to step their growing game up a notch.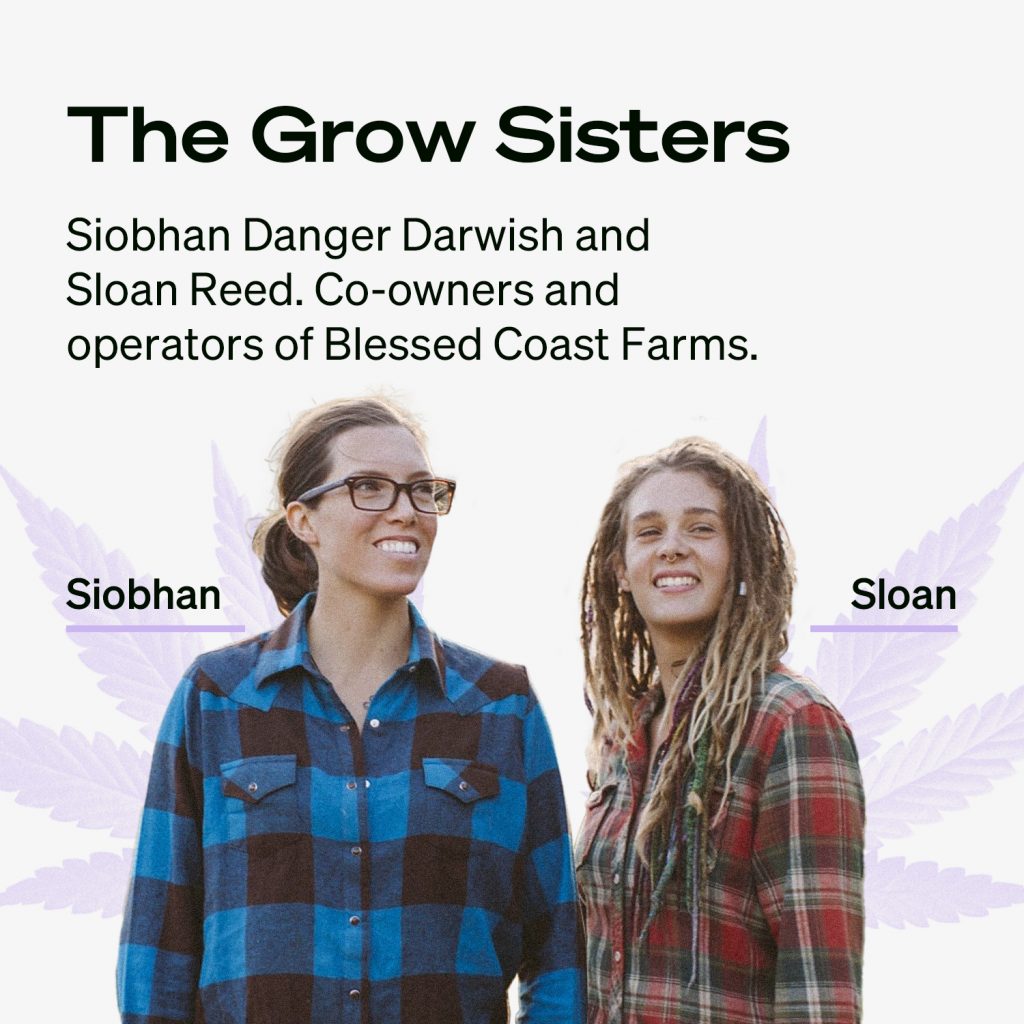 Download Free Beginner's Guide to Growing Cannabis
Van Patten has been in the cannabis industry for longer than a lot of legal cannabis users have even been alive. Probably better known by his pen name, Jorge Cervantes, Van Patten started writing his ultra-popular "grow bible," a collection of best practices for growing and cultivating top-notch cannabis, all the way back in the 1980s. Even some people here at Leafwell learned to grow thanks to Cervantes' videos!
Assembled from Van Patten's own experiences as an underground grower in Mexico and Southern California and his extensive field notes, Van Patten went on to self-publish and sell more than one million copies of his books. Since that original release, Van Patten has released more than a dozen books in multiple languages all focused on how to grow and cultivate the best possible cannabis.
Any of his books are a great way to gather first-hand information from an incredibly reliable source to get the absolute best out of your plants. His books are jam-packed with detailed and well-written instructions from countless growers all over the world in one handy package. Even as the cannabis industry has gone corporate and massive companies have shifted the common growing methods from small-batch, well-cultivated cannabis to huge corporate grows, Van Patten has stayed focused on the home growers. His focus and content have never shifted away from the patient growing in their basement, their backyard, or just might want to grow a plant or two of their own, who have always been the backbone of the cannabis industry since the 1960s. Van Patten is a great resource for anyone looking for information about how to get the best from their grow.
And for those who might be more interested in checking out his methods and advice on video instead of via books, check this out!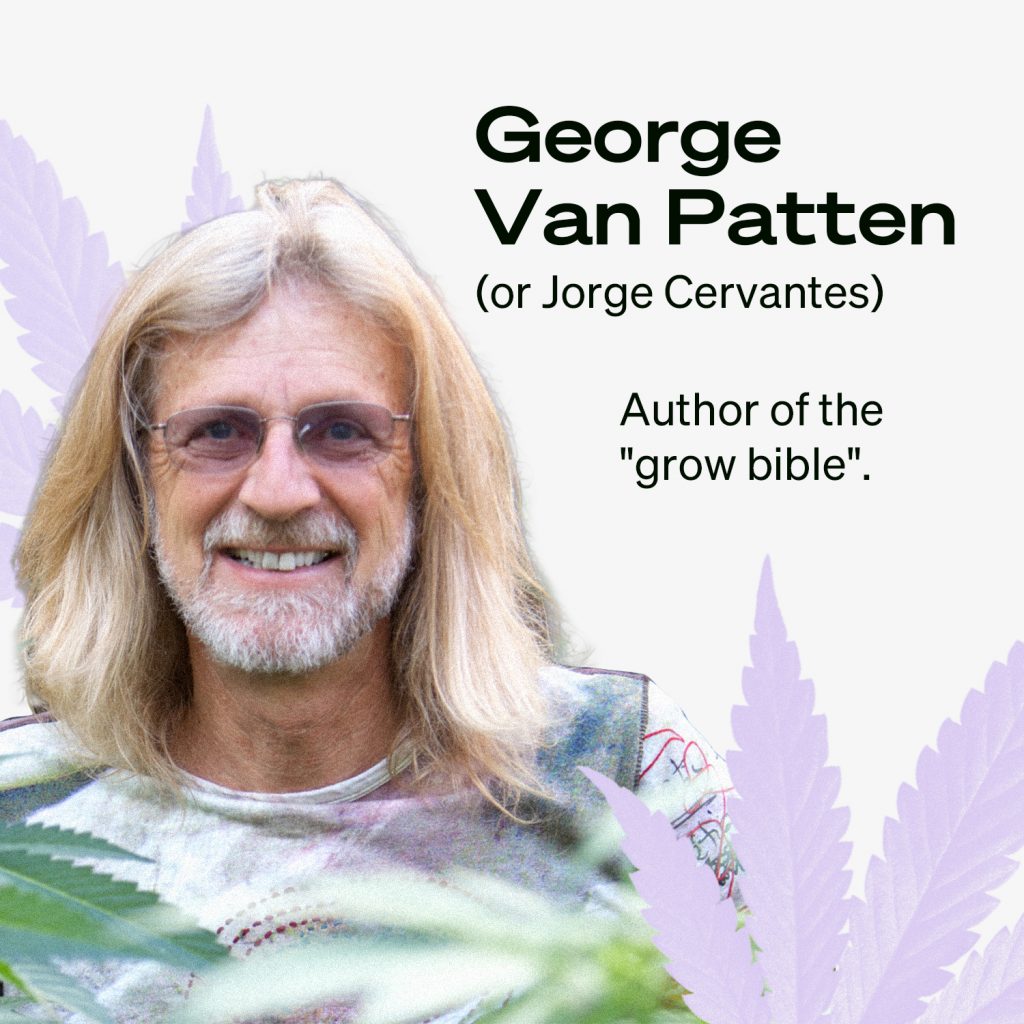 Due to the on-going and outdated federal prohibition against cannabis here in the U.S., folks like Van Patten had to turn to black-market growers and illegal operations to gain the knowledge he put in his books. One man, however, has taken a totally different route when it comes to gathering knowledge. Mahmoud ElSohly has been growing cannabis for just as long Van Patten. The key difference is that ElSohly has been allowed to do some legally.
Known in the research community as the federal government's pot dealer, ElSohly has overseen a federally licensed, DEA-approved 12-acre farm and indoor cultivation facility at the University of Mississippi. First opened in 1968, and overseen since its start by the National Institute on Drug Abuse (NIDA), the fully legal operation primarily supplies cannabis to federally approved research studies, with "a typical outdoor growing season yielding over 1,100 pounds of plant material, while an indoor season yields about 22 pounds." Until very recently, this program was the only research-oriented cannabis grow in the nation.
What's even cooler is that this program, which ElSohly took over in 1980, has been providing their naturally-grown cannabis to around 30 patients who qualified. For those keeping track, that means this program was providing legal medical cannabis to patients for nearly 20 years before California started the currently ongoing legalization wave with Proposition 215. As of today, 4 of those original patients still receive 300 pre-rolled joints per month.
ElSohly and his program were out here legally giving patients their medicine a full two decades before anyone else did. Not too many can say something like that and mean it.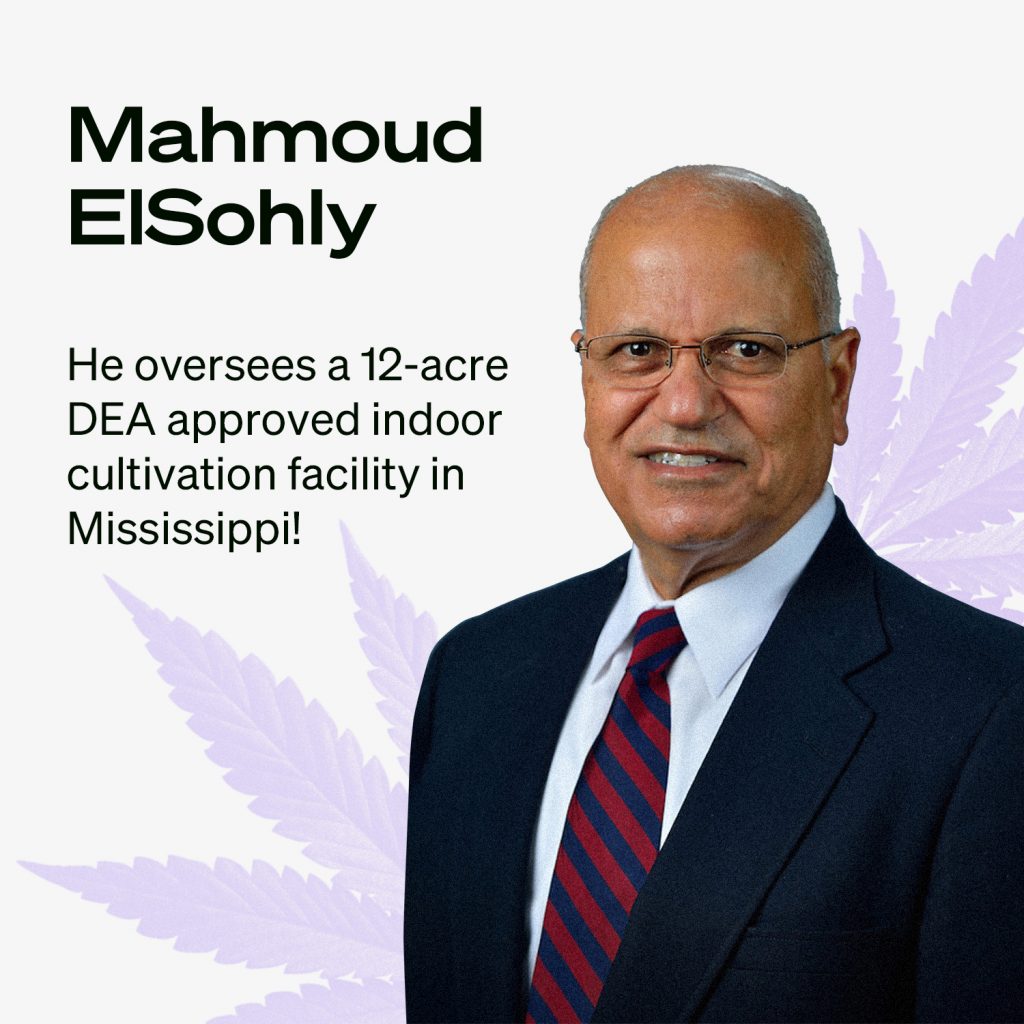 While the rap game has no shortage of cannabis enthusiasts and individuals who are just as business-oriented as they are good at making music, few have made a bigger impact than Berner.
The chart-topping rapper-turned-entrepreneur has not been making hits since the early 2000s, but he's established several legal cannabis industry brands that have made waves in the ultra-competitive Southern California legal market.
One of his brands, Cookies, offers a full range of CBD products, mushroom blends, and cannabis strains. A trip to a Cookies store has everything you need to take to relax, get a restful night's sleep, or just take the edge off after a long day's work. He's even the man behind Girl Scout Cookies, one of the most sought-after cannabis strains in the whole world. The Cookies brand even sells mushroom blends, which have shown serious potential for helping those dealing with issues like PTSD and other anxiety disorders.
It's fair to say that Berner, who hasn't even turned 40 yet, still has years of cultivating, innovating, and creating cannabis-industry products that will shake things up for years to come. He and his brands are cultivators to keep in mind for sure.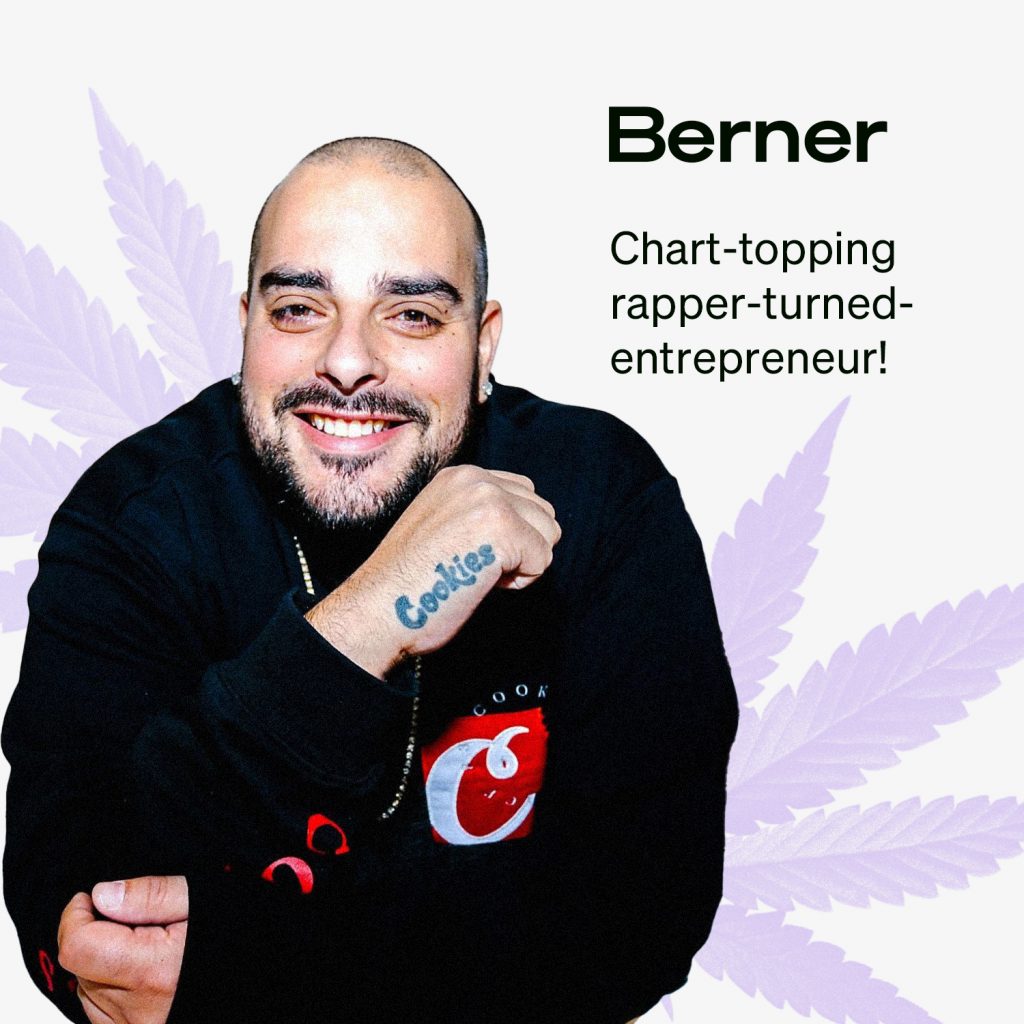 We all know how influential pop culture can be to the way people feel about something. Media of all forms has a way of changing and opening people's minds to new ideas. That's where someone like Ed Rosenthal comes in.
Rosenthal, the self-proclaimed "Guru of Ganja," is a leading cannabis horticulture authority, author, educator, social activist, and legalization pioneer. Ed has been writing his column "Ask Ed" in High Times Magazine since 1974, focusing on answering the questions of people looking to cultivate grows of their own. One could argue that Ed, both literally and figuratively, wrote the book on cannabis cultivation for the average home grower.
On top of his work as a cultivator and educator of cultivators, Ed is a tireless advocate for legal cannabis, legal patient access to medicine, and a vital piece of cannabis industry organizations like  Quick Trading Publishing, Quantum 9, a marijuana consulting and technology company, Green Aid: The Medical Marijuana Legal Defense and Education Fund, a 501(c)(3), the International Cannabis Business Conference, and The Hash Marihuana & Hemp Museum in Amsterdam.
Ed is an O.G. in the cannabis cultivation game, one whose writing has led to cannabis home growers everywhere getting the most of their plants, grows, and grow rooms everywhere.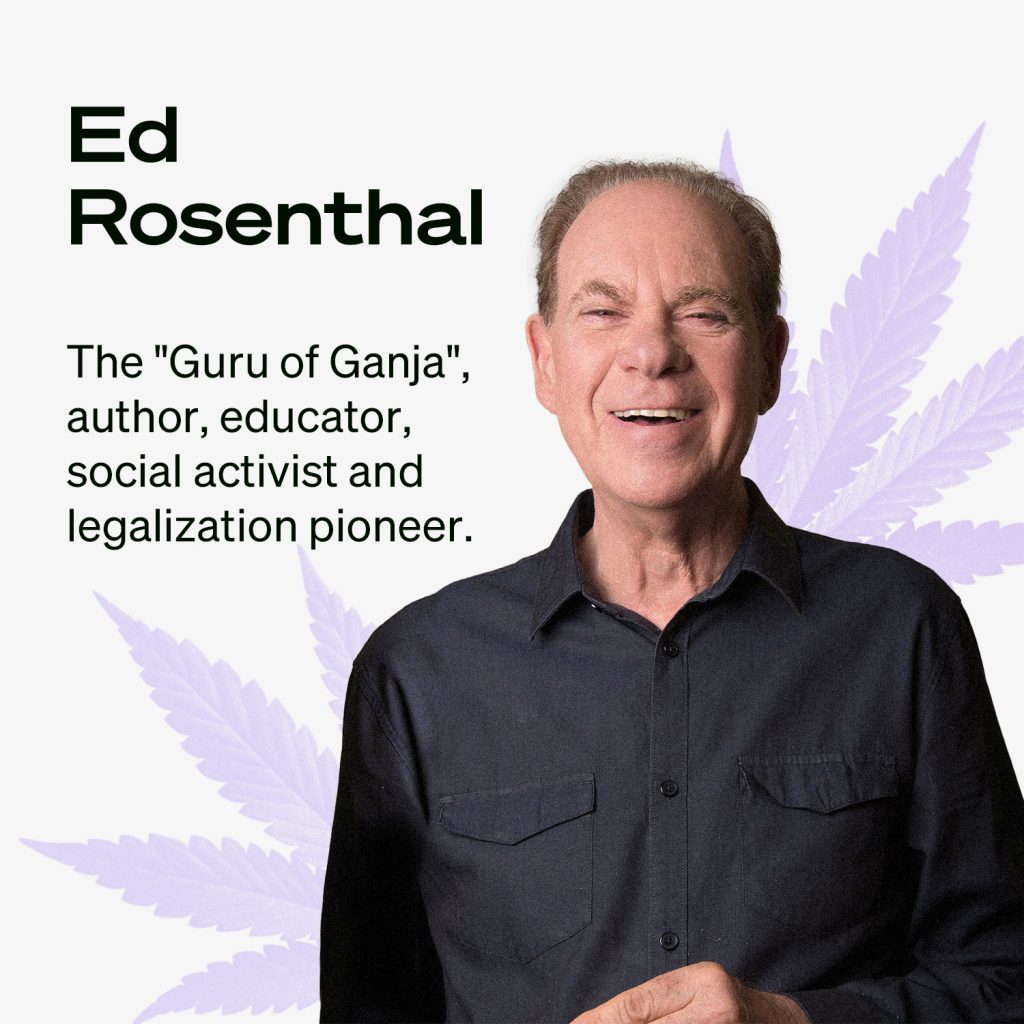 While the majority of this list has focused on the small-scale grow operations and early innovators in the legal cannabis space, it's worth highlighting the current king of large-scale legal cannabis, Aurora Cannabis.
The current kingpins of the legal cannabis industry, there are few cannabis companies that can compete from a cultivation standpoint with Aurora. Before late last year, Aurora produced a respectable yield of, according to their management, around "in excess of 500,000 kilograms." That might seem like a lot, but you haven't seen anything yet.
Aurora acquired ICC Labs in South America for $264 million Canadian, adding ICC's more than 1.1 million square feet of greenhouses under construction to their stable. Aurora already has a knack for getting the most yield out of the limited space they have, so adding all of ICC's square footage could easily push their production capacity to much closer to 700,000 kilos this year.
For those who aren't great at math, that's a whole lot of cannabis cultivated and produced for the buying public. Aurora is a large-scale cultivator that's primed to explode, one that many experts are eyeing as the next big thing in the cannabis industry. Keep your eye on them and, if you have the spare cash after your latest trip to the dispensary, coinciding checking them out on the stock market. It could pay off big time, especially with states like New York legalizing recreational cannabis and opening up the massive East Coast legal market.
Last But Not Least
There have been a huge number of names who have added their expertise to the world of cannabis. Breeders like Nevil Schoenmakers, Scott Blakey (Shantibaba), DJ Short, Resin Seeds' Jaime, Soma, Dave Watson (Sam the Skunkman), Subcool, Cali Connection's Swerve and several others, well-known or more underground, have all made their mark on cannabis, introducing the world to entirely new and interesting cannabis chemovars. (Or "strains" as they've been not entirely accurately called!)
Get Your Medical Card
Connect with a licensed physician online in minutes.