6 Cannabis Candy Recipes to Satisfy Your Sweet Tooth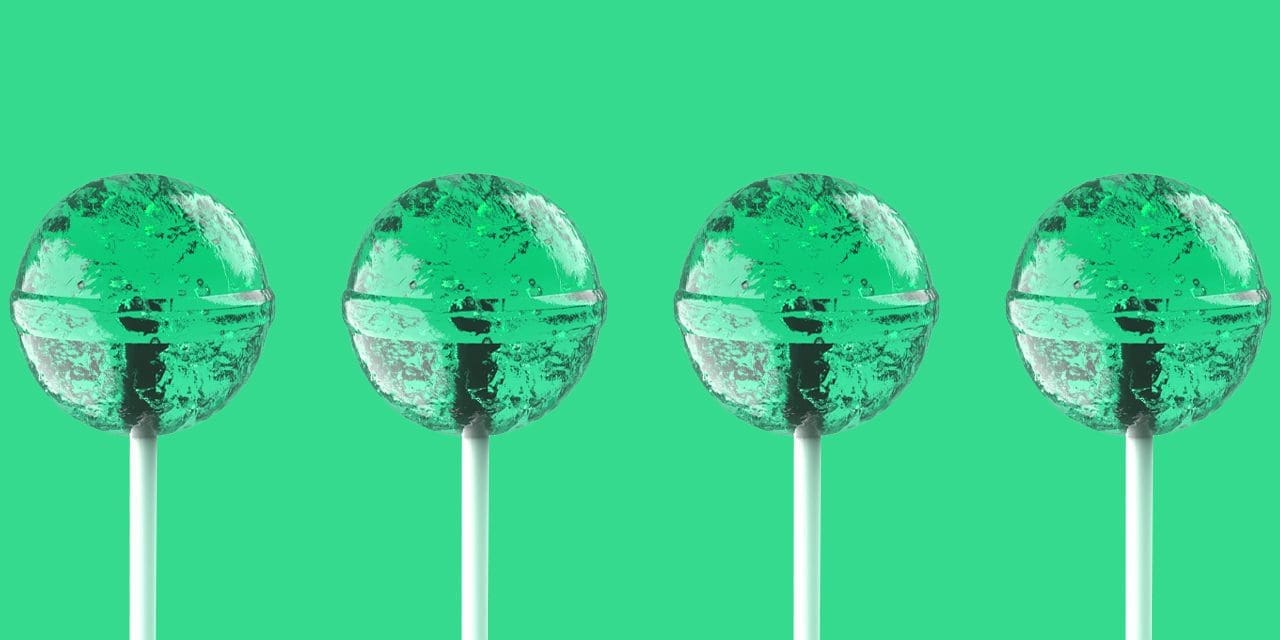 Making homemade edibles is an excellent way to save money and allows you to customize both recipes and doses to suit your preferences. For those with a sweet tooth, crafting homemade cannabis candies to eat is a great way to rest assured of your product's quality. Making your own edibles also means you can utilize higher-quality, healthier ingredients with fewer additives.
Here's our roundup of six easy and delicious cannabis candies to satisfy sugar cravings while helping you achieve wellness.
Get Your Medical Marijuana Card
Connect with a licensed physician online in minutes.
Cannabis Chocolate Bombs
These decadent hot chocolate bombs are a cozy way to obtain cannabis relief while indulging your affinity for sweets. Each bomb is crafted using cannabis sugar and whatever kind of hot cocoa mix you'd like, complete with mini marshmallows!
Simply drop a bomb into hot water or milk for instant hot cocoa, and enjoy effects that last for a few hours.
Get the recipe at Ardent Cannabis.
Weed Lollipops
Cannabis-infused lollipops are a long-lasting and ultra-portable method of consuming cannabis. Lollipops are also relatively low-calorie compared to other weed candies, allowing you to be more health-conscious. This simple recipe also lets you express your personality and get creative with different food colorings or flavors.
Hard Candies
Crafting cannabis hard candies are another low-calorie option for those seeking to ingest homemade infused sweets. This recipe calls for cannabis tincture, which you can also make at home to moderate dosing tailored to your specific needs.
Homemade Edible Gummies
After brownies, gummies are one of the quintessential edibles in the cannabis world. This gummy recipe uses cannabis tincture, allowing you to control potency more easily while also permitting flavor customization. The recipe also calls for sugar-free jello, providing peace of mind that you're not overdoing it on the sweets.
Cannabis-Infused Nerd Rope
Like your favorite colorful, sour candy but with the added benefit of cannabis medicine, these ropes are a long-lasting and flavorful option for those seeking the comfort of this particular brand-named treat.
This recipe is extra simple with only three ingredients, a microwave, and a few supplies required to make the candies.
Cannabis Cotton Candy
While not everyone has a cotton machine lying around, cannabis-infused cotton candy is quite easy to make if you have the right tools. All you need is sugar and cannabis tincture and a bit of patience, as the recipe asks you to let it sit overnight.
Try this recipe to craft your favorite carnival treat at home, complete with the benefits that medical marijuana provides.
Get Your Medical Marijuana Card
Connect with a licensed physician online in minutes.