How Often Do You Have to Renew Your Medical Card?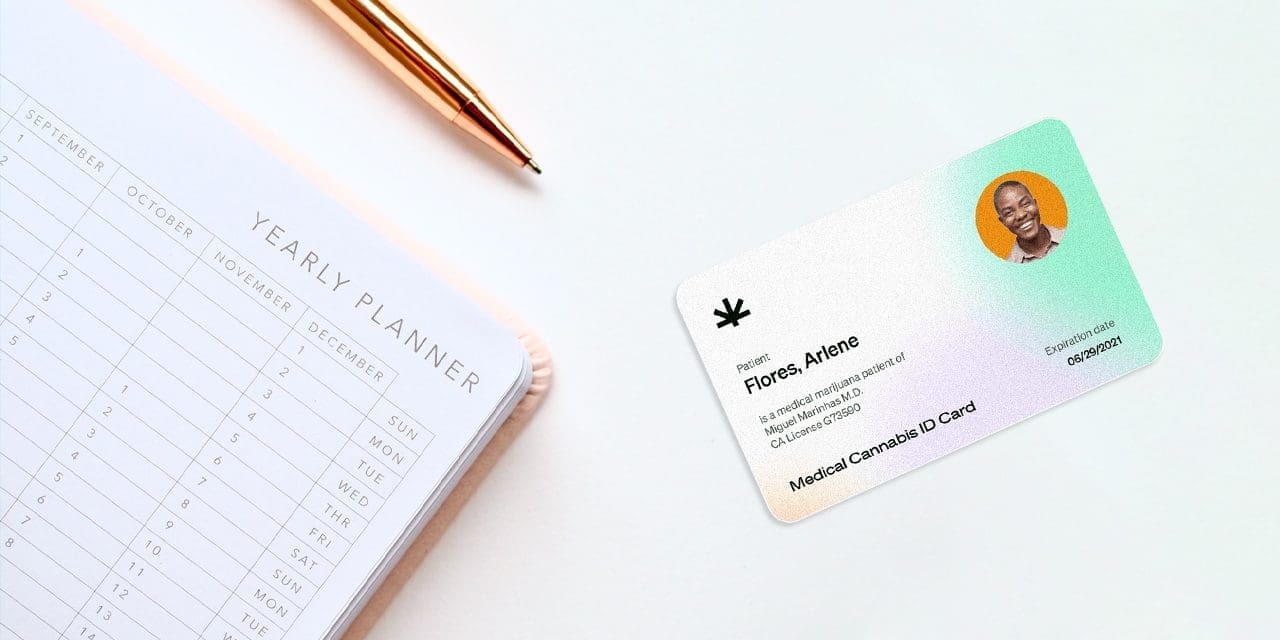 Most states require medical marijuana patients to renew medical cards every year. If you let your card expire, you will not be able to purchase medical marijuana products, and licensed dispensaries require a valid medical card to buy cannabis products.
Understand the process of renewing a medical marijuana card, including renewal costs and step-by-step guidance to ensure that you have continued access to the cannabis products you need.
Get Your Medical Card
Connect with a licensed physician online in minutes.
How Often Do I Have to Renew My Medical Card?
You need to renew your medical marijuana card once every 12 months or every year in most states. But it's important not to wait until the last minute to renew, as most states take some time to complete your renewal. We recommend you begin the process of your renewal 30 days before your medical card expires (some states allow you to start your renewal up to 60 days before your card expires.
Medical Card Renewal Costs
The cost of renewing a medical card is usually the same as the original cost of obtaining a card. In some states, like California and Washington, there is no requirement to get a card from the state at all, and there is no renewal cost beyond your renewal certification. In other states, like Minnesota, the cost of medical card renewal may be as high as $200. The average cost to renew a medical marijuana card is between $75 and $100, with New Jersey, Oregon, Illinois, and Nevada falling within that range. However, all states are different (and subject to change). You can check out our state pages for the most up-to-date prices.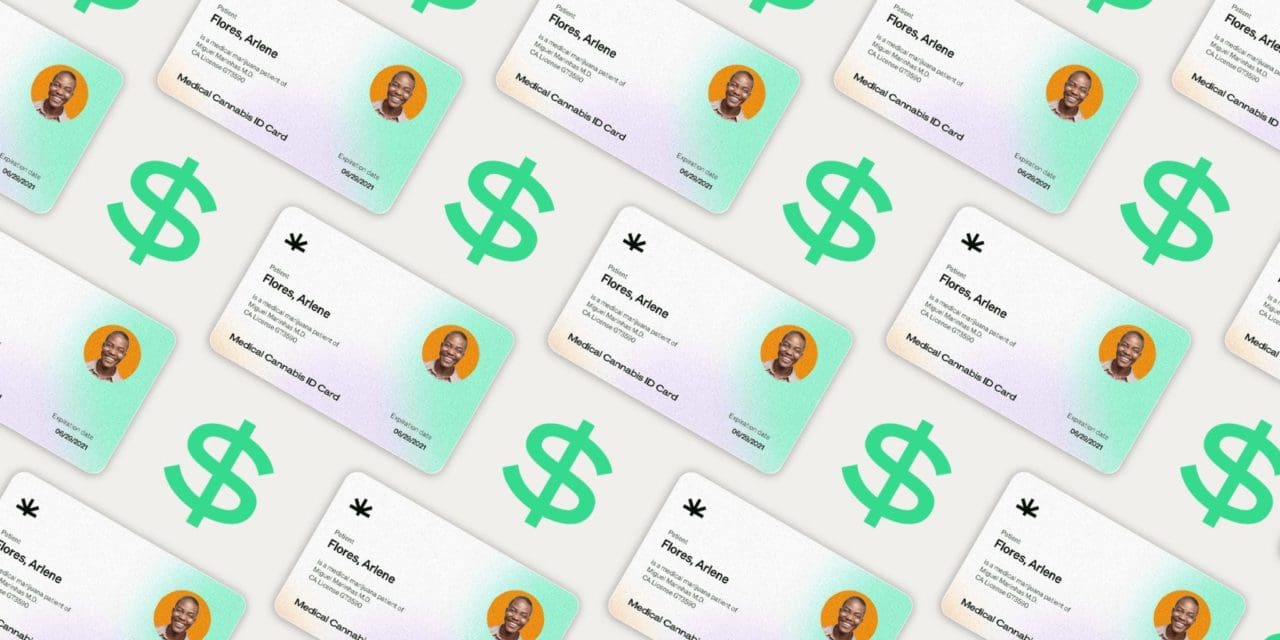 Is a Doctor Appointment Necessary for a Renewal?
In very few states, you will need to set up an in-person doctor's appointment to renew your medical marijuana card. In most states, you may be permitted to schedule a telehealth appointment at Leafwell.
Whether in person or virtually, your doctor will evaluate you and recommend or decline to recommend you for renewal. If you were approved in the past, you would likely be approved again. Your healthcare provider's decision will depend on whether or not you present with a qualifying condition, although these eligibility parameters are changing. Suppose your healthcare provider recommends you for renewal. In that case, you can then send a renewal application to the appropriate authorities in your state (note that some states don't have any further requirements beyond receiving your certification directly from your provider).
When you go to your medical evaluation, you'll need to bring some important documents:
Driver's license or other government-issued photo identification
Medical records (these are required in some states but optional in most) – if you used Leafwell last year, we'll have these details on file already.
You'll also want to discuss any new medical issues you may be experiencing and update your doctor on any prescription or over-the-counter medications you have been taking.
How to Renew Your Medical Marijuana Card
Renewing your medical marijuana card is a fairly straightforward process that involves a few steps.
Step 1
Check the expiration date on your medical card. Some states, like Massachusetts, allow you to apply for renewal 60 days before your card expires. Regardless of where you live, be sure to start the renewal process at least 30 days before the expiration date on your medical card to avoid gaps in eligibility to purchase cannabis.
Step 2
Gather your documents (ID, medical records) and meet with a qualified healthcare provider to discuss any changes to your health status. If your healthcare practitioner approves your renewal, proceed to step 3. If your healthcare provider declines to recommend you, you will need to be reevaluated.
Step 3
File your renewal paperwork and pay the corresponding renewal fee in your state (if applicable). Most states will allow you to complete the renewal process online.
After you complete those three steps, you'll either receive a physical card or certification in the mail or be able to access a digital version, depending on the setup in your state.
What to Expect After You Renew
On average, it will take about two to four weeks to receive your renewal medical card from the state. This is why it's essential to apply for renewal as early as possible to avoid losing access to medical marijuana products. If you experience a gap in access, you can still buy CBD products.
Delays due to postal staffing shortages and other issues could extend the wait time for your renewal medical card. Some states let you check the status of your medical card application online to gain a better idea of when to expect the card to arrive. State programs are increasingly offering digital versions of the cards that are much quicker to issue and speed up the renewal process.
If you encounter issues with receiving your card or technical glitches when applying, reach out to your state issuing authority.
Get Your Medical Card
Connect with a licensed physician online in minutes.
Frequently Asked Questions
How long is a med card good for?
Most medical marijuana cards are good for one year. After one year, you will need to apply for renewal in your issuing state. Some states, such as Illinois, provide cards for three years. Others, like Utah, initially only allow patients to get certified for three months.
What happens if you let your medical card expire?
Letting your medical marijuana card expire will prevent you from having legal access to cannabis products, though you will still be able to buy CBD. Licensed cannabis dispensaries are required to ask customers to present a medical card to make purchases.
Apply for or renew your medical marijuana card through Leafwell. Our virtual clinic is open and serving patients across the United States with help on MMJ card applications.