420 Vacations: Planning the Perfect Weed Vacation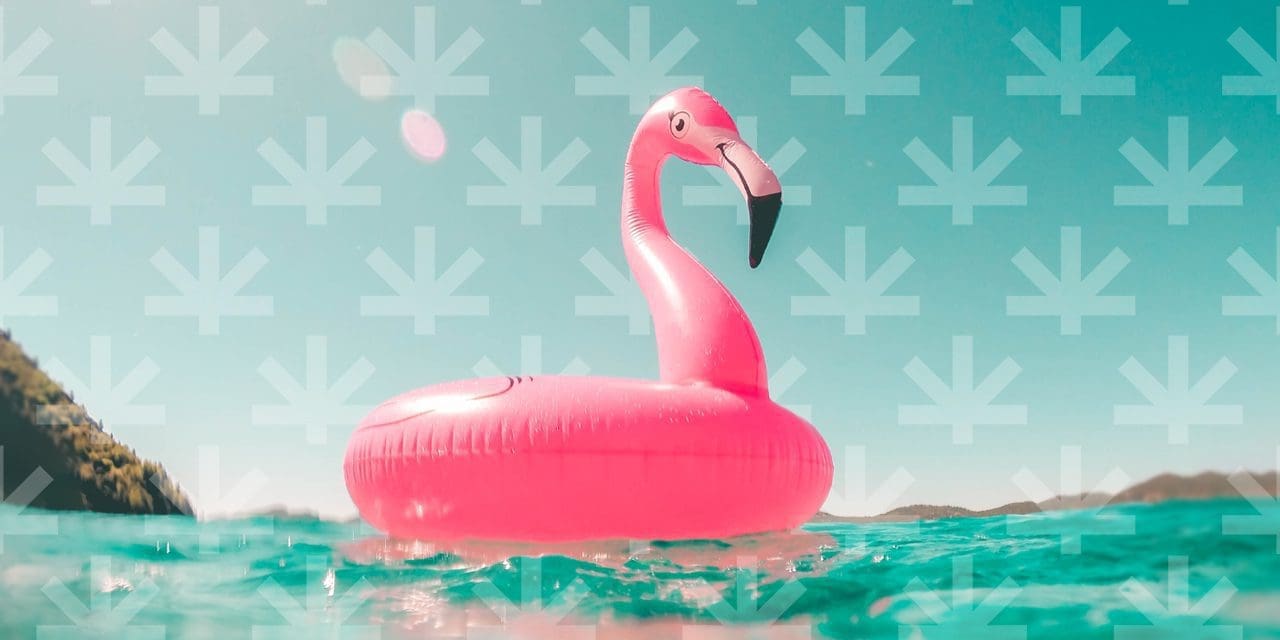 420-friendly tourism is an emerging concept across the globe. If you want to be immersed in cannabis culture, we've collected a few weed-friendly tourism destinations and put together some tips to ensure your marijuana-centric vacation goes as smoothly as a hit on your new vaporizer.
Get Your Medical Card
Connect with a licensed physician online in minutes.
Popular Weed-friendly Travel Destinations
Denver, Colorado
For 420 travelers, Denver, Colorado, or the "Mile High City," has it all: tons of dispensaries, an excellent comedy scene, stunning natural beauty, and the world-famous Church of Cannabis.
The "green gold rush" has been good to Denver, so much so that there are all-inclusive, weed-themed vacation packages for purchase (more on that below). But if you prefer a more DIY approach to weed tourism, you can do your research and put together an equally buzzy itinerary.
We recommend getting a day pass for the Church of Cannabis. This gives you access to the church, participation in a meditation session, and a ticket to the laser light show.
Note: While recreational use is legal in Colorado, the consumption of marijuana in public spaces is currently illegal. Smoking weed is restricted to private residences and licensed marijuana businesses only.
Ann Arbor, Michigan
After Michigan legalized recreational marijuana in 2020, Ann Arbor sprang into the lead with more recreational dispensaries than anywhere else in the state. It's not a massive city (home to about 120,000 people), but somehow it's managed to squeeze 24 dispensaries within the city limits. If you don't have time to visit them all, we recommend Om of Medicine, Bloom City Club, and Pure Roots to get you started.
And it's not just the number of dispensaries that make Ann Arbor an excellent place for a weed vacation, A2 (as the locals call it) also hosts one of the country's oldest political cannabis rallies. Before state-wide legalization, Ann Arbor played a prominent role in decriminalization and legalization efforts. That spirit lives on in the Ann Arbor Hash Bash, which features stalls, music, and hordes of happy, marijuana-friendly Michiganders walking the streets.
San Diego, California
San Diego has had a lively marijuana scene since the 1960s, but following California's legalization in 2016, the industry has really boomed. Boasting numerous dispensaries, a sun-soaked climate, beach culture, whale watching, a zoo, and a vibrant arts scene, San Diego should be topping your list for a dream 420 travel destination.
As with Denver, curated tour options for cannabis lovers are available, like the West Coast Cannabis Tour, which offers the "Kegs-N-Kush" brewery and dispensary visits, bong glass-blowing experiences, and a grow-your-own demonstration.
How to Find 420-friendly Hotels
Bud and Breakfast
Probably the most comprehensive 420-friendly accommodation resource, Bud and Breakfast allows vacationers to connect with cannabis-friendly accommodations worldwide, with a range of high-end to affordable options. They do the research so that you end up in accommodations where getting high won't get you in hot water.
HiBnb
Yes, HiBnB is exactly what it sounds like — Airbnb, but it's cannabis friendly. Serving Canada and the U.S., HiBnb helps connect tourists with cannabis-friendly hosts who can also assist with acquiring marijuana on arrival. This is particularly useful if you're concerned about the legality of flying with cannabis or edibles.
Ganja Vacations
Based in Jamaica, Ganja Vacations helps ensure you have a fantastic experience and that your Caribbean trip is weed-themed from start to finish, connecting you with 420-friendly resorts, spas, local dispensaries, and events.
My 420 Tours
Operating in Colorado, My 420 Tours can take care of all the details of your trip to Denver or Boulder. Their all-inclusive packages offer accommodation and a range of activities like sushi and joint rolling classes, cannabis cooking sessions, greenhouse visits, walking tours, and cannabis-infused massage.
Tips for Travelers
Research state lawsand local laws. Though the legalization of recreational cannabis use is gaining traction, marijuana consumption laws vary from place to place. It can save you a lot of trouble down the line if you know exactly what is and isn't tolerated in a specific jurisdiction.
Seek discounts and promotions. Many dispensaries offer huge deals and discounts. It's good to do some research first to check out where you're going to see if you can snag any local dispensary coupons.  
Talk to the locals. Though internet searches and research can point you in the right direction, as with any vacation, it always pays to chat with someone local. Whether it's workers at the dispensary or someone in a coffee shop, they might have some insider information about what to do in their city.
Empty those pockets! Check your jacket, bag, and jeans before boarding the plane home.
Download Our Guide To Your Cannabis Rights
The Bottom Line
As with any vacation, success is all about achieving the perfect balance of good planning and spontaneity. We encourage thorough research before embarking on your first 420-friendly excursion, but make sure you leave room for following your nose — you might just like where that scent leads you.
Get Your Medical Card
Connect with a licensed physician online in minutes.