5 Marijuana Strains You Have to Try in 2022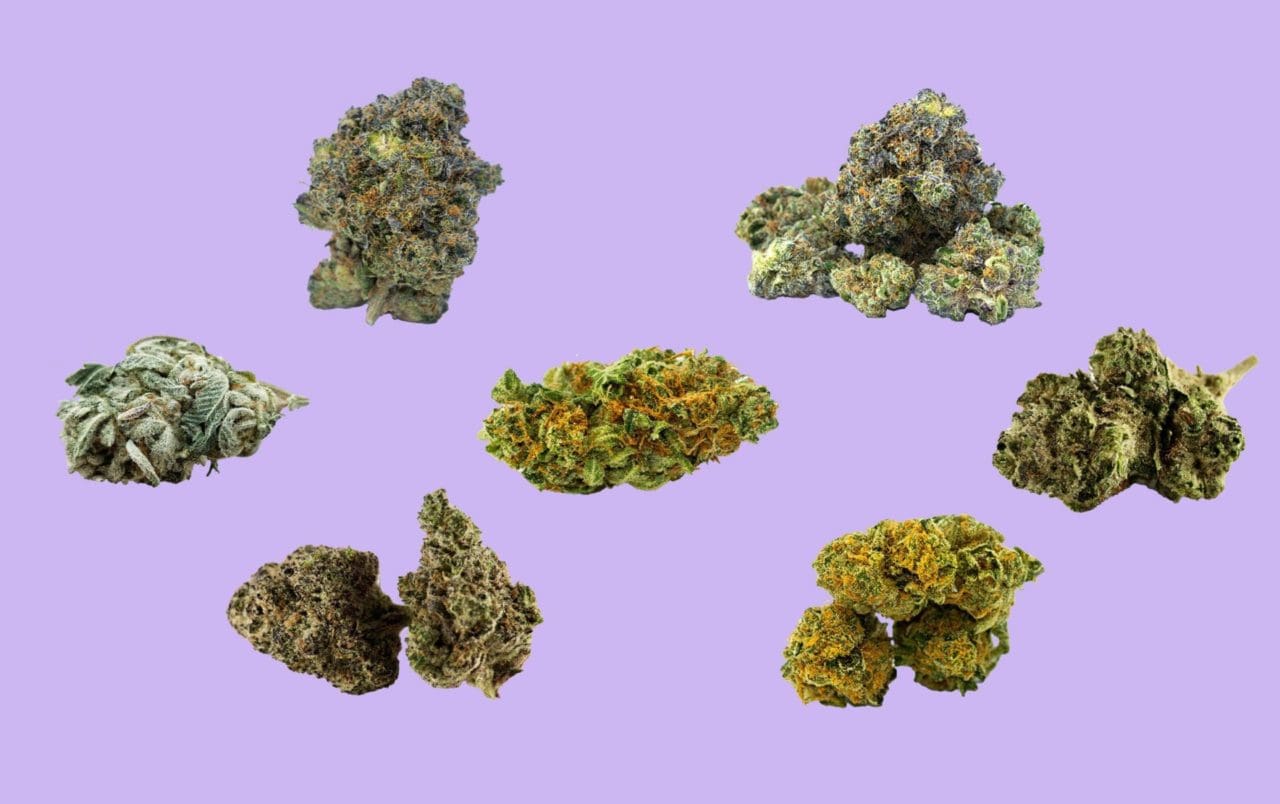 What are the best marijuana strains for the new year? Perennial favorites like Acapulco Gold, White Widow, Green Crack, Pineapple Express, Sour Diesel, and Wedding Cake look to continue their popularity in 2022. Plus, new indica- and sativa-dominant hybrid cannabis strains are emerging all the time. 
What is a Cannabis Strain?
The term "strains" is a bit of a misnomer in this day and age, and it would be more accurate to call strains "cultivars" or "chemovars" (or "varietals"). Basically, marijuana plants are grown for a specific characteristic, in particular therapeutic cannabinoids and terpenes. Some therapeutic compounds are ideal for chronic pain, while others may have more energizing effects or help improve conditions like depression and insomnia.
Regardless of the terms used, we can all agree that the concept people are trying to convey is this: even though most cannabis strains are more similar than different, some varieties have been curated and maintained for their unique cannabinoid, terpene, and growth profiles.
Once a person (grower) has released a cannabis strain with a unique profile, someone else picks up on it and creates new twists on yesterday's varieties by hybridizing it. Nature also likes variety, so even though cultivars breed for specific characteristics, there will always be variations in the gene pool. When people grow cannabis plants in the hundreds, you can find unique characteristics in some of them (e.g. unique growth patterns, different terpenes), which can be used to create new strains.
We've rounded up the best weed strains for you to explore in the new year, whether you're a medical marijuana user seeking a mellow high or an energetic blast.
Download Our 7 Page Guide to Growing Cannabis
Pink Rozay is an indica-dominant hybrid strain that has been reported to have relaxed, sleepy effects and a flavor profile similar to the fruitiness you'd expect from rosé wine. Pink Rozay was developed by Cookies founder Berner and rapper Rick Ross and has been well-received by patients throughout 2020 and 2021, thanks to its unique flavor profile and high THC content.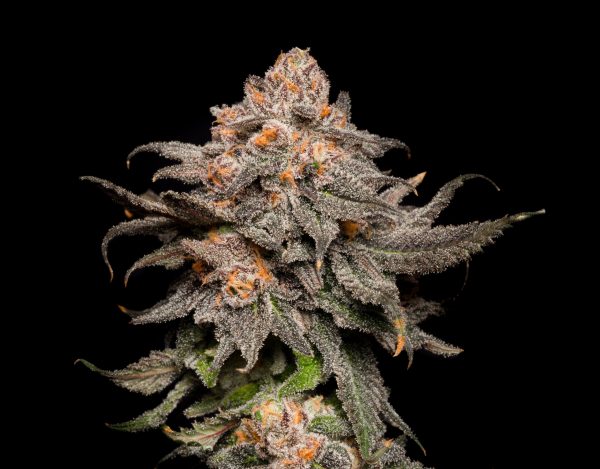 Apples and Bananas is a strain developed in a collaboration with the aforementioned Cookies. The developers worked on several different cannabis varieties and crossed them together to create a new strain with a complex terpene profile that actually tastes like apples and bananas. This sweet strain is sure to be one of the most popular choices in any dispensary in 2022.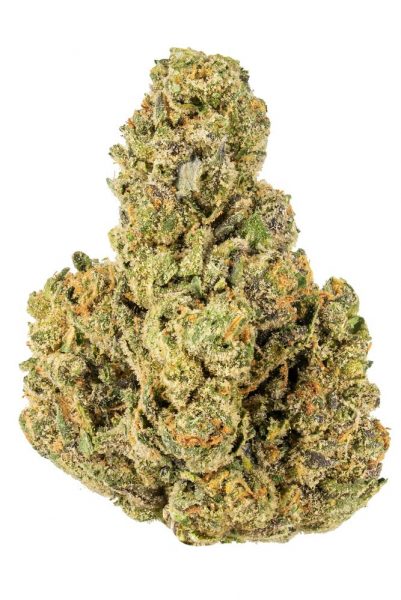 We've had strains that taste like cherry pies, cakes, chocolate, and coffee, but what about that other favorite, protein-packed spread, peanut butter? Well, ThugPug Genetics has delivered, and this strain has been a favorite among patients since 2020 thanks to its peanutty flavor and relaxing, uplifting, euphoric effects.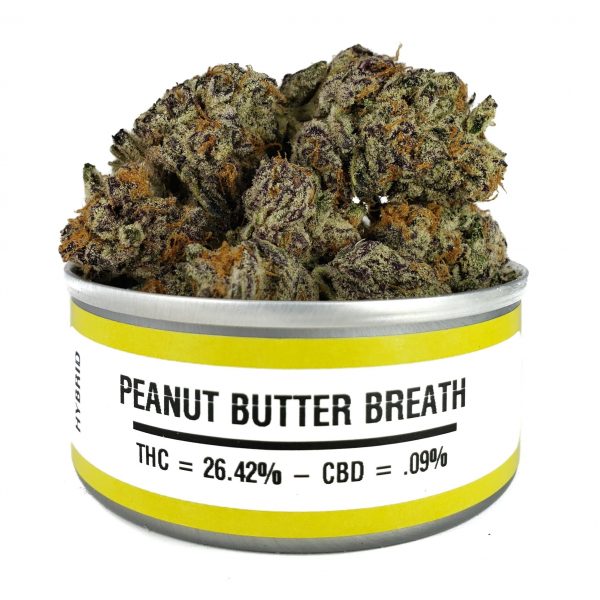 Bonkers 
Next Generation Seed's Bonkers is a hardy variety that is great for growing indoors or outdoors. Its quick flowering time is an added bonus for those seeking a plant that provides a powerful body stone in a relatively short amount of time. The fast flowering time makes Bonkers a good choice for beginner cannabis growers seeking to hone their skills. 
Just to note that there is another strain called "Bonkers" by Exotic Genetix, which crosses Cookies & Cream with Lemon Tree. It is also a worthwhile strain worth trying.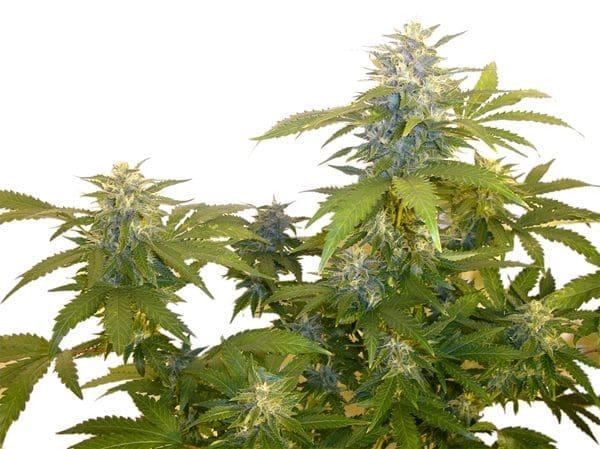 There's been a spate of apple- and dessert-tasting strains over the last few years, and Apple Fritter is another example of this trend. Cherry Pie is a popular strain, but some of us want something that tastes more like Apple Pie. Apple Fritter by Lumpy Flowers has a sweet and earthy profile with a taste of pastry (and even a hint of sweet and savory cheese). Apple Fritter has been reported as having a balanced, relaxed-uplifting effect.
These are just some of the strains to try in 2022. Also, be on the lookout for these hot cannabis strains:
Couch Lock:

Highly sedating strain, as the name implies.

Durban Poison:

One of the strongest strains available.

Super Silver Haze

: Known for its trippy euphoria effects.

Super Lemon Haze:

Refreshing with a tart citrus aroma.

Strawberry Cough:

Expansive with the taste of fresh strawberries picked from the patch.

Purple Punch

: Sweet and sedating at the same time.

Lemon Skunk

: Intensely potent with a hint of skunky aroma.

Gelato

: Tasty hybrid of Sunset Sherbet and Thin Mint Girl Scout Cookies.

Clementine

: For orange lovers, a flavorful cross between Tangie and Lemon Skunk

.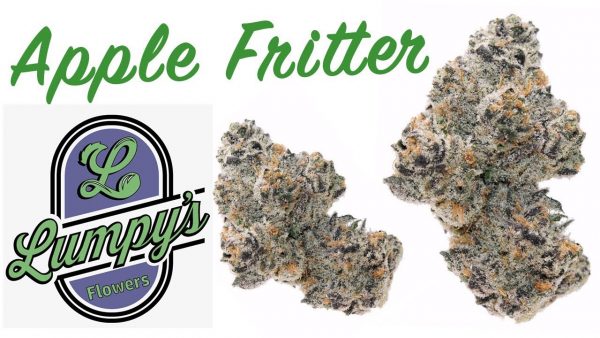 Frequently Asked Questions
What is the best marijuana strain for 2022?
Girl Scout Cookies (GSC) has been popular for a few years now, and this interest will likely continue as people want to explore its terpene profile and ability to produce sweet, dessert-tasting strains. Ruderalis varieties are also likely to improve regarding the varieties available, strength, quality, and yield over the year, as more people are looking to grow outdoors and/or beginners look to start growing their own cannabis.
Are there new marijuana strains for 2022?
Some new marijuana strains to look out for in 2022 include Strawberry Cookies, Glueberry, and Orangeade. These are hybrid strains, and many more are likely to emerge as the year progresses. 
What's the best strain for beginners to use in 2022?
Northern Lights has long been a popular strain for beginners, and the trend will continue in 2022. Rich in therapeutic CBD and often a pleasant Christmas tree shape when grown, this indica strain is known to produce a calm high that won't leave beginner users feeling wired. Low THC levels are generally recommended for novice cannabis users. Blue Dream and OG Kush are two other classic cannabis strains that look to remain popular in 2022 and beyond.
Explore the world of cannabis strains in 2022 with a medical marijuana card. Consult with the doctors in Leafwell's online clinic and start your application today. 
Download Our 7 Page Guide to Growing Cannabis