5 Ways to Elevate Your 4/20 Experience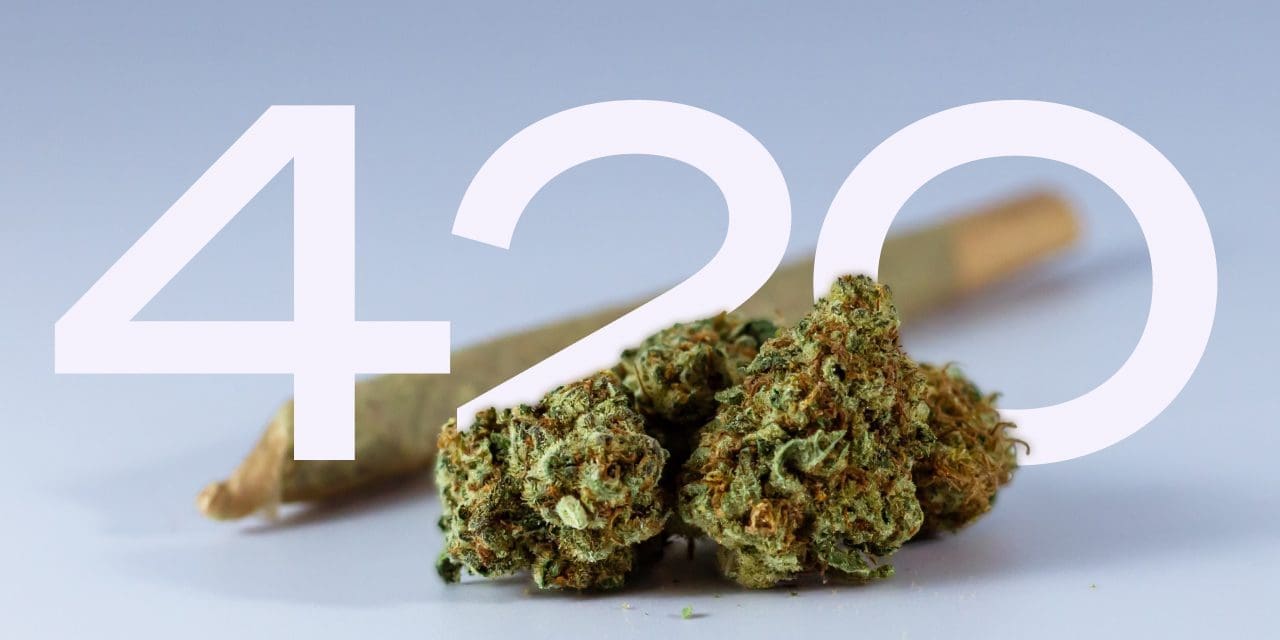 Whether or not you're immersed in cannabis culture, you've probably heard the term 4/20 before. For some, it's a daily call to action to start smoking just after 4:00 p.m. For many others, it's treated as a holiday, with April 20th marking an annual celebration for the cannabis community.
Whether you enjoy classic 4/20 traditions, like watching stoner movies with friends, or prefer to celebrate solo, make this the year you elevate your 4/20 experience. Here are our top picks for turning this stereotypical "stoner holiday" into an upscale celebratory event.
Get Your Medical Card
Connect with a licensed physician online in minutes.
Splurge on the Essentials
One way to amp up your 4/20 experience is by upgrading your cannabis devices. Maybe it's time to finally invest in a vaporizer, or perhaps you're ready to get rid of that old bong or have been eyeing some luxurious cannabis accessories that have never seemed "worth" the money.
For cannabis consumers thinking about a long-term investment, take a look at this classy Gold Edition Waterpipe from Smoke Heir. You might have a sentimental attachment to that bong you've had forever (which might need a good cleaning), so if you can't quite bring yourself to replace it, you can also check out Smoke Heir's replacement parts.
View this post on Instagram
If you prefer smoking joints, check out the range of rolling papers by Devambez. Packs range from $38 all the way to $1,500 (depending on how many you buy), so these Paris-made rolling papers should help you celebrate in style. For people on a budget, RAW, Blazy Susan, and Santa Cruz Shredder are great products at a reasonable price. You can also honor one of 4/20's most notable celebrants by indulging in a Curvy Ashtray designed by Seth Rogen himself.
Channel Your Inner Michelin-Star Chef
Succumbing to the munchies is inevitable on a day like 4/20. And with a little planning, you can ensure your taste buds get the five-star treatment they deserve.
Why settle for a bowl of nearly-stale cereal when you could whip up this drool-worthy cannabis-infused brioche French toast? Why slap together a lackluster PB&J when a cannabutter-soaked lobster roll is within reach? Why eat cookies from a plastic sleeve when you could eat chef Monica Lo's cannabis-infused Basque cheesecake?
View this post on Instagram
The best thing about all of these recipes? There's a lot to go around. Invite some friends over and showcase your newfound canna-culinary skills. Or, tell no one and keep it all for yourself. We won't tell. And just in case anything goes wrong during your foray into cannabis cooking, it can't hurt to have a potent edible backup on hand, like a Camino Gummy.
Try a High-End Cannabis Product
The essential ingredient for a successful 4/20 is, of course, cannabis itself. If you've already purchased a high-end cannabis accessory or two, you'll need some premium-grade flower to go with it.
Given the notable reputation of the high holiday among more recreational users, we recommend stocking up before the big day. You'll definitely want to visit your local dispensary, which might have some great deals or special offers.
As the name suggests, Cannabis Caviar is one of the most expensive but highest-quality forms of cannabis on the market. With THC content ranging from 65% to 85%, Cannabis Caviar is potent enough to satisfy even the most experienced marijuana users.
At around $1,400 an ounce, Cannabis Caviar is not your everyday flower. For those who can afford the luxury — or are itching to use the tax refund that just hit your bank account — you won't be disappointed. You can try other high-end strains like White Fire OG, a hybrid that costs over $500 an ounce and contains a more manageable but still robust THC content of 28%.

If you want to take a break from rolling your own joints this 4/20, consider checking out pre-rolls like The OG Handroll, which come from Jay-Z's cannabis brand Monogram. If you're slightly suspicious of pre-rolls and celebrity-endorsed products, reviews suggest that Monogram's cannabis is high-quality. With a THC content of 27.5%, Monogram's pre-rolls are a strong choice for those wanting something special this cannabis holiday.
Book a Green Getaway
If 4/20 is your favorite unofficial holiday, book a green getaway and check out Willow Creek, an all-inclusive cannabis farm resort in California. Starting at $2,500 a night, the location is undoubtedly pricey, but if you can get a group of fellow cannabis enthusiasts together it could definitely be worth your while.
If you're intrigued by the idea of taking a marijuana-focused trip but planning for this 4/20 has already come and gone, you can start planning for next year. And who says you have to wait for 4/20? Year-round, you can check out 4/20-friendly accommodations and events on HiBnb. Other cannabis trip-planning services to check out are Ganja Vacations and Bud and Breakfast.
View this post on Instagram
Of course, you don't have to spend extra to appreciate nature in a classy manner on 4/20. While current cannabis laws prohibit going to a public park and smoking weed, invite some friends to a private space and share a bowl under the stars.
Sign Up for a Medical Marijuana Card
Did you know medical marijuana cardholders can save money on taxes, even in legalized states? In Washington, for example, recreational users pay a 37% tax rate at local dispensaries while those with MMJ cards pay 0%.
In states where recreational weed isn't legal, medical card holders can still see some great benefits, including a reduced need for certain prescription medications. Some states even allow medical cannabis patients to grow marijuana at home.
If those perks sound worthwhile, give yourself the gift of an MMJ card for 50% off by registering online with Leafwell using promo code LEAFWELL420. This discount is only valid for 24 hours on Thursday, April 20, 2023.
Get Your Medical Card
Connect with a licensed physician online in minutes.