11 Weed Shows and Movies on Netflix Worth Watching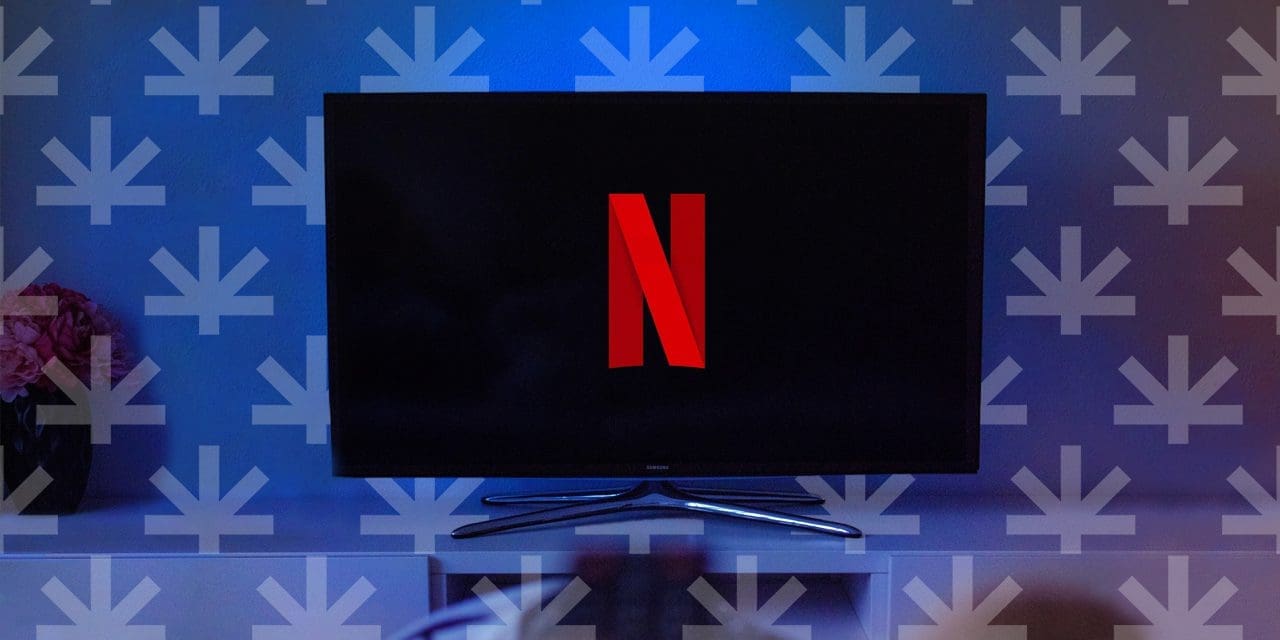 Don't dismiss all weed-themed content as goofy stoner comedies — among Netflix's catalog are a variety of quality TV shows, films, and documentaries that put marijuana in the spotlight.
Whether you're just after some giggles or looking to learn something new about weed, there's something out there for everyone. But sometimes, picking your entertainment can feel as difficult as choosing your next cannabis strain, so we've narrowed the field down to 11 must-see pieces of reefer-related entertainment.
Get Your Medical Card
Connect with a licensed physician online in minutes.
The Best Weed-Related Netflix Shows
"Cooked With Cannabis"
Reality TV with a cannabis twist is a budding television genre, and "Cooked with Cannabis" has emerged as a fan favorite. The concept is similar to regular competitive cooking shows, but in this version, the meals are infused with marijuana. An occasionally silly offering, "Cooked with Cannabis," also educates viewers about cooking, microdosing,  cannabinoids, and other aspects of the "high" life.
"Disjointed"
This one has mixed reviews, but if you're curious about seeing Kathy Bates play an aging hippy who runs a marijuana dispensary in L.A. with the help of her son and his feckless friends, then we recommend giving it a go. With a pronounced sitcom flavor and a canned laugh track, "Disjointed" is a show that might be most palatable after you've nibbled on your favorite edible.  
"Family Business"
In this charming French comedy series, a Jewish family turns its failing butcher shop into the first Parisian marijuana coffee shop. With a strong cast and a nuanced, quirky feel, "Family Business" is a comedy with both heart and brains. If you can focus enough to read the subtitles, we highly recommend it.
Download A Free Guide to Medical Marijuana
The Best Netflix Movies About Cannabis
"How High" and "How High 2"
"How High" is a 2001 cult-classic stoner comedy.
The plot: two potheads imbibe some apparently brain-boosting weed and end up scoring so well on their college entrance exams that they get scholarships to Harvard. The sequel, "How High 2," follows a pair of stoners on a wacky journey through Atlanta as they attempt to find their missing weed. As you can tell, these aren't highbrow movies, but they're entertaining.  
"Between Two Ferns: The Movie"
Not exactly about weed, but a common recommendation for fans of stoner movies, this movie is an offshoot of Zach Galifianakis' satirical talk show.
"Between Two Ferns: The Movie" sees Galifianakis in trouble after almost drowning celebrity guest Matthew McConaughey. His despotic boss Will Ferrell gives him an ultimatum: he can save the show if he comes up with 10 new interview tapes.
Though this ramshackle premise doesn't really stand up to scrutiny, that's not the point: Galifianakis' sweet but curmudgeonly demeanor and his oddball crew make this one worth the watch.
The Best Marijuana Documentaries on Netflix
"Highland: Thailand's Marijuana Awakening"
We all know marijuana culture has changed in the United States, but what about the rest of the world? This fascinating docu-series zeroes in on the origins of cannabis in Thailand, its emerging medical cannabis community, and the recreational side of marijuana in Southeast Asia.
"Grass Is Greener"
This stellar documentary has been a hit with fans and critics alike.
Partly about the influence marijuana has had on music, this exposé also examines the war on drugs' impact on black communities and digs into the hypocrisy connected to the booming new legal market and recent changes in marijuana legalization. While some become millionaires, others languish in prison or have criminal records preventing them from starting dispensaries.
A hard-hitting and intelligent film, this one will provide some much-needed context and history for the story of weed in America.
"Weed the People"
This 2018 documentary follows the experiences of a group of parents who use medical marijuana to treat cancer symptoms in their children. It explores the power of medical cannabis and how it's changed their lives — and their children's lives — for the better.
"Weed the People" is an enlightening look at the effects of medical cannabis and the hurdles the marijuana industry still has to overcome when pitted against the pharmaceutical industry.
Honorable Mentions
"How to Change Your Mind"
"How to Change Your Mind" is a docu-series based on Micheal Pollan's book of the same name. Though not specifically about weed, Pollan aims to educate people about the healing powers of psychedelic drugs. Pollan is a botanist and a writer who makes a compelling and persuasive case for a much-maligned subject.
For a more cannabis-centric experience, check out Michael Pollan's book "Botany of Desire."
"Have a Good Trip: Adventures in Psychedelics"
This is a less cerebral and more lighthearted look at psychedelics, combining celebrity stories, animation, and reenactment to create a collage of weird and funny anecdotes about hallucinogens.
Get Your Medical Card
Connect with a licensed physician online in minutes.