Fast, Easy, and Affordable
Renew Your Arkansas Medical Marijuana Card in

Minutes

.
How to Renew a Medical Card in
Arkansas
1

Log in to your Leafwell account

It's quick and easy! Plus, your data and medical records are secure on our state-of-the-art, HIPAA-compliant telehealth platform.

*Please note that Leafwell can only provide telehealth renewals for patients whom Leafwell physicians certified through the Arkansas Medical Marijuana Patient Registry System at any point from 3/13/2020 through 5/30/2021.

2

Discuss Medical Marijuana with Healthcare Provider

See your Arkansas healthcare provider online to discuss your renewal. The consultation fee is $149; you're only charged if approved.

3

Receive Your Certificate from Leafwell

Register for medical cannabis by attaching your PDF certificate to a completed State of Arkansas application. You can submit your application online.

The application fee, payable to the state, is $50. The application and Leafwell fees (mentioned above) are separate.

4

Apply for a Card with the State of Arkansas

It takes the Arkansas government seven to 14 days to process the application, and it can take seven to 30 days to get a physical copy of your medical marijuana card in Arkansas.
About Medical Marijuana in Arkansas
Arkansas has a medical marijuana program. The first attempt to pass a law failed in 2012 but was successful in 2016.
2012 – The Arkansas Medical Marijuana Act (Issue 5) was put up for a vote but was defeated by 48.6% to 51.4%.
November 8th, 2016 – Arkansas passed its Medical Marijuana program when Issue 6 succeeded by 53% to 47%. Issue 6 was proposed as an amendment to Issue 5, establishing a system for growing, purchasing, and distributing medical cannabis. It also provides legal protection for physicians and patients.
2019 – A decriminalization bill was introduced.
How to qualify
You must be a legal resident of Arkansas to apply for a medical marijuana card in the state.

Patients must be 18 to qualify or have a caregiver who can access cannabis if the patient is a minor or adult who cannot buy/grow for themselves. Arkansas medical marijuana caregivers must be 21.

Members of the Arkansas National Guard and the U.S. Military cannot obtain an MMJ Card under current Arkansas marijuana laws.
An evaluation with Leafwell includes:

The chance to speak to a qualified, Arkansas-licensed medical marijuana doctor.
A one-year medical marijuana certificate – you will need this to apply for your medical marijuana card.
Safe, secure payment options.

To apply for your MMJ Card in Arkansas, you will need to show your signed certificate, which provides proof of your condition and your identification documents. You should gather together the following:

ID
Proof of address
Your signed certificate (which can be obtained via Leafwell)
Medical Conditions
The following conditions may qualify you for a medical marijuana card in Arkansas: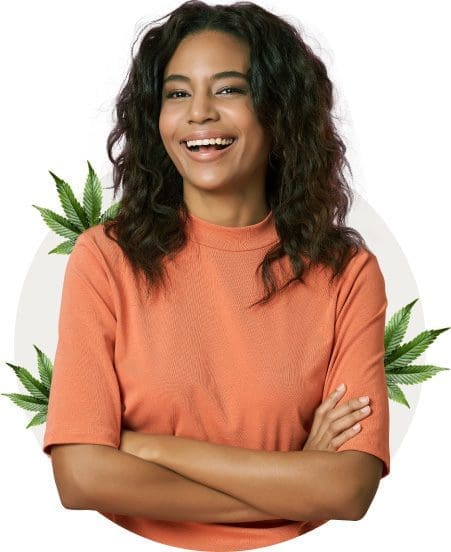 Possession and Growing
An Arkansas medical marijuana card allows you to access all licensed dispensaries in Arkansas and purchase medical marijuana legally.
Arkansas residents with a medical marijuana card can have 2.5 ounces every 14 days. The card proves that you can legally possess, transport, and consume medical marijuana products.
Dispensaries will stock a range of medical marijuana forms, including tinctures, oils, dry flower, creams, edibles, and plant material used in vaporizers. You can consult your healthcare provider to discuss your condition's correct strength and potency(s).
Medical marijuana patients under 21 may be restricted from smokable forms of cannabis.
It is not legal to cultivate cannabis plants in Arkansas, even for qualifying medical marijuana patients or their caregivers.
Caregivers
Medical marijuana patients in Arkansas can have a caregiver.
Some patients may be eligible for an MMJ Card but cannot apply for one themselves. For example, a minor under 18, or a patient who needs assistance accessing medical cannabis, needs a caregiver to complete the process on their behalf.

To qualify for a designated caregiver registry card to purchase medical marijuana for a qualified patient legally, you must:
01

02

The individual needing care must be physically disabled or a minor.

03

Not have not been convicted of an excluded felony offense. Caregivers must submit to a Criminal History Check and pay a $37 fee.

04

Be an Arkansas resident with proof of residency (driver's license or state ID card).

05

Not be a member of the military. State law prohibits Arkansas National Guard and U.S. military members from obtaining a registry ID card.

06

Parents or legal guardians of a minor with a qualifying condition are not required to complete a Criminal History Check. The parent or guardian will still register as a caregiver and pay the registry card application fee, and all fees are nonrefundable.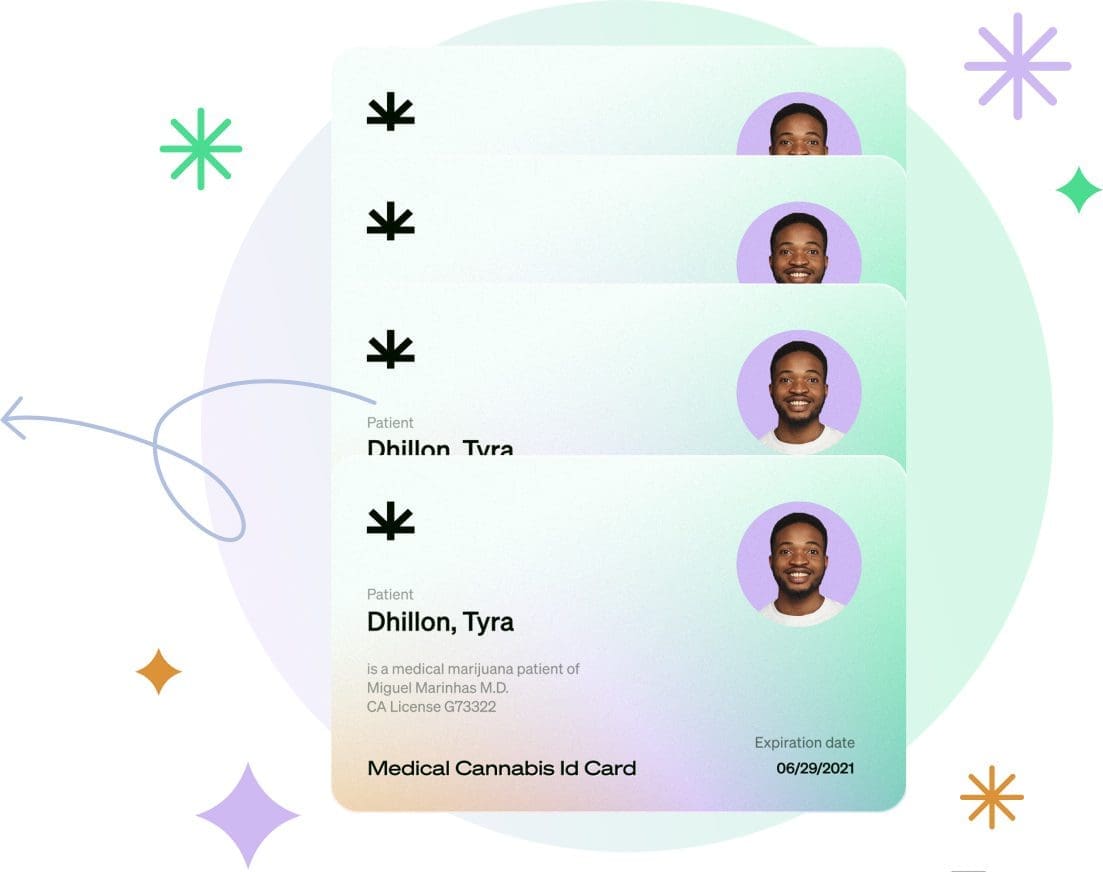 Reciprocity
Limited reciprocity is available to 'visiting qualifying patients.'
To qualify, the patient:
Must not be a resident of Arkansas (or has resided in Arkansas for less than 30 days).
Must have been diagnosed with a medical condition recognized under the Arkansas Medical Marijuana Act.
Must possess a medical marijuana registration card or its equivalent issued under another state's laws. (Note: Louisiana residents will need the pharmacy label with the name and expiration date or the approval letter/recommendation letter from their doctors. Texas residents will need their approval letters or recommendation letters from their doctors.)
The out-of-state registration card has the same force and effect as a card issued in Arkansas, except the visiting qualifying patient may not purchase medical marijuana in Arkansas. To find out more about medical marijuana reciprocity, get in touch with the expert Leafwell team today.
An Arkansas medical marijuana card is valid in other U.S. states with reciprocity in their medical marijuana programs.
Arkansas Cannabis Laws
Articles
See more posts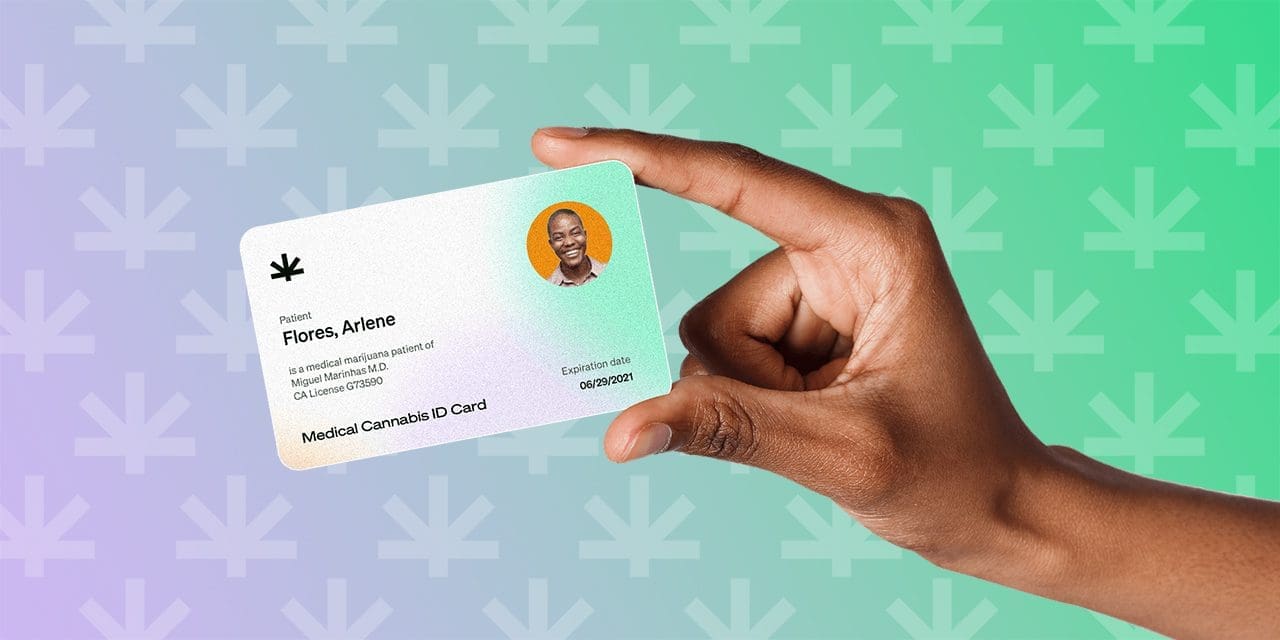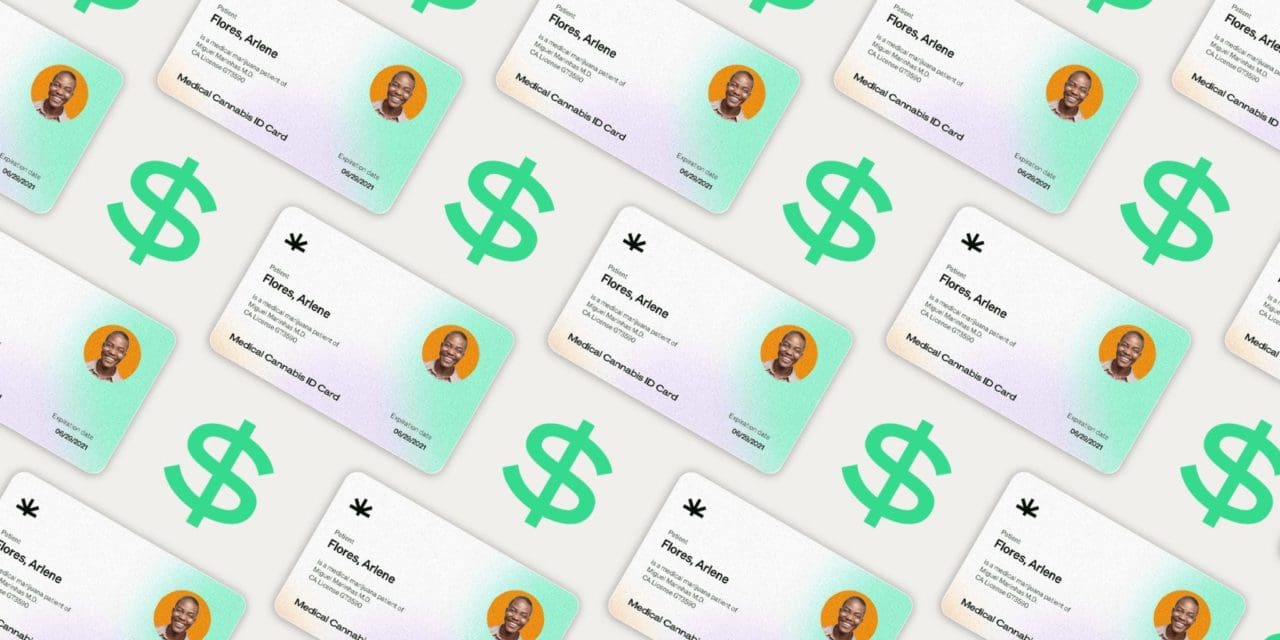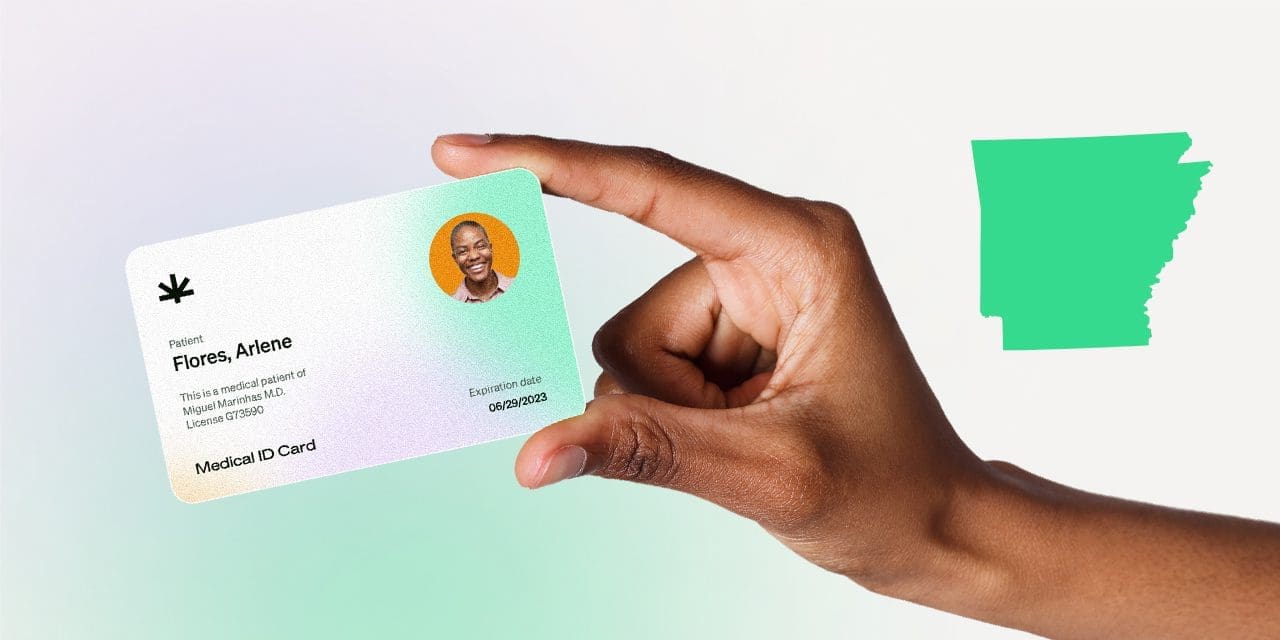 Frequently Asked Questions in Arkansas
How much does an Arkansas Medical Marijuana certificate and card cost?

Please note: We are unable to certify Arkansas patients who are new to Leafwell. However, if you were certified by a Leafwell physician through the Arkansas Medical Marijuana Patient Registry System at any point from 3/13/2020 through 5/30/2021, we can offer telehealth renewals.

An online renewal consultation for existing Leafwell patients in Arkansas costs $149. Patients must also pay a separate $50 fee with their state application to the Arkansas Cannabis Program.

Here's an overview of the fees:

$149 Renewal certificate from Leafwell (existing Leafwell patients from 3/13/20–5/20/21 only)
$50 State application fee*

The consultation fee includes a 1-year certification, and you'll only be charged if approved.

*State fees are not included with Leafwell fees and are paid directly to the state.
What medical conditions qualify for a Medical Marijuana Card in Arkansas?

In Arkansas, the following conditions may qualify you for a medical marijuana certificate and card:
What do I need to know about applying for my Medical Cannabis Card in Arkansas online?

At the moment, it is not possible to apply for a medical cannabis card in Arkansas online. We are watching the legislation changes in the state and hope to reopen soon. However, if you were certified by a Leafwell physician through the Arkansas Medical Marijuana Patient Registry System at any point from 3/13/2020 through 5/30/2021, you are eligible to renew your MMJ card online.
How old do I have to be to apply for a Medical Marijuana Card in Arkansas?

You must be at least 18 years of age in order to apply for a Medical Marijuana Card in Arkansas. Caregivers must be 21 years of age.
Can I be/have a caregiver for a medical marijuana patient in Arkansas?

Yes, medical marijuana patients in Arkansas can have a caregiver.

Caregiver Requirements:

Be 21 years of age or older.
The individual you are providing care for must be physically disabled or a minor.
Complete a criminal background check with no convictions of an excluded felony offense.

Parents of a minor are not required to complete a criminal background check.
Criminal background check may take up to 4-5 weeks to complete.

Be an Arkansas resident with proof of residency (AR Driver's License or AR State ID card).
Caregivers may also be a registered qualifying patient.
Caregivers can serve more than one patient, and patients can have more than one caregiver.
Caregivers must apply for a registry card for each patient in their care.
State law prohibits members of Arkansas National Guard and United States Military from obtaining a registry ID card.

Caregivers can complete an online application (preferred) or a mail-in application. To apply online as a caregiver in Arkansas, follow this process:

Register and create an account: https://mmj.adh.arkansas.gov/
Complete the caregiver application form separately from the qualifying patient.
Pay the $50 application fee, and $37 background check fee (if applicable).
You will know if your application has been approved within 14 days of submission and payment.
How do I apply for the state program in Arkansas?

Before you start, have these supporting documents ready:

Arkansas State ID (Arkansas driver's license or Arkansas state ID issued by DMV)
Physician Certification (only the ADH form)
$50.00 debit or credit card payment (American Express not accepted)

Getting Your Arkansas Medical Marijuana Card

Go to the Arkansas State website and click on 'Apply Online.'
Click on 'Patient Registration.'

Enter your name and date of birth.
Enter a valid email address and create a password.
Write down/save your password (you will need it later).
Check your email for a "Confirm Your Account" email (you may need to check trash or spam).
Confirm your account.

Once confirmed, you can complete your application on the state website.

Make sure you complete every box in the application.
Don't forget your SSN, Military Status, or signature (using your finger or mouse and sign in the box).
You will need to upload the following:

State ID (take a picture and upload it).
Physician Certification (you can use the PDF version).

Finish and Pay.
Check on the status of your application in 14 days. If approved, print your card. If you do not print your card, it will be printed and mailed to you. Registry ID card application fees are non-refundable.
Your registry identification card from the Arkansas Department of Health will be valid for one year from the date it is issued OR the amount of time designated by the physician.
Once you have received your registry ID card, you are ready to purchase products from a licensed medical cannabis pharmacy. To purchase medical cannabis, you must bring your medical cannabis card and a valid form of photo identification, such as a driver's license, with you to the pharmacy.