Wondering What to Make with Cannabutter? 7 Recipes to Try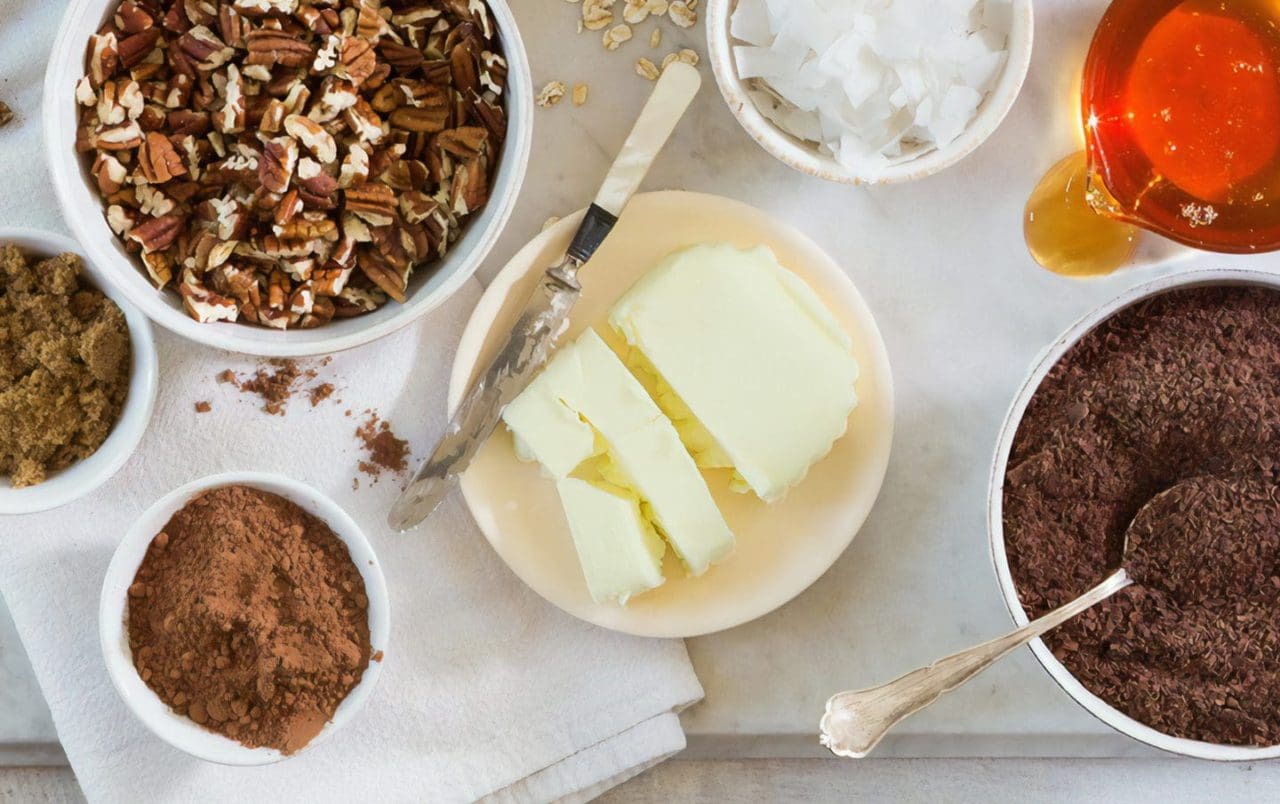 The secret to cooking with cannabis is not a secret at all. It's cannabutter. Yes, cannabutter, the magical substance that combines two of life's mightiest pleasures — weed and butter — into an endlessly malleable building block upon which you can create infinite cannabis recipes.
Marijuana edibles made with weed butter range from sweet (cannabis pumpkin bread) to savory (cannabis fettuccine alfredo). These tasty cannabis recipes can be simple (cannabis peanut butter bites) or elaborate (cannabis ham and peas with parmesan sauce).
Making your cannabis edibles is easier than you might think. Learn how to cook with cannabutter and discover seven delicious cannabutter recipes to try at home. 
Personalized Cannabis Guidance
Meet with a counselor and get personalized guidance to the right types and doses of cannabis for your unique needs.
Book an Appointment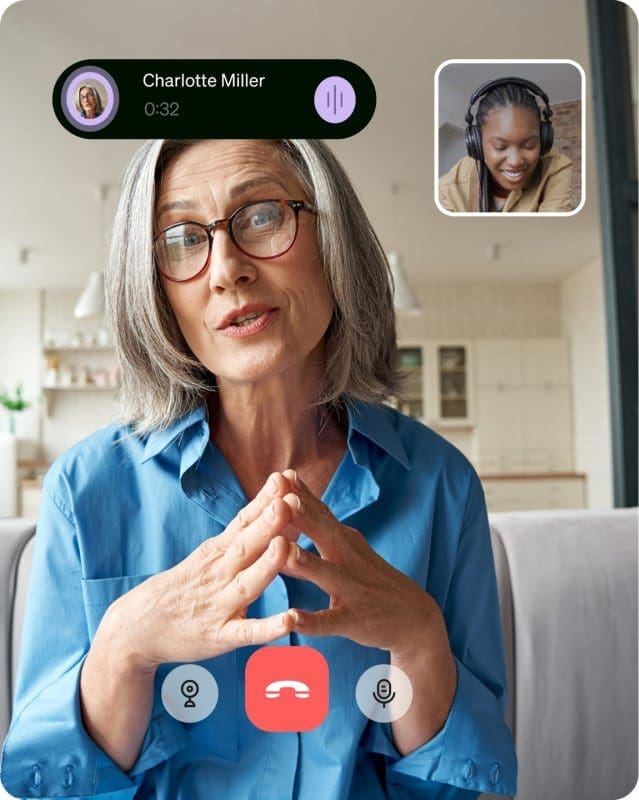 Tips for Cooking with Cannabutter
Cooking with cannabutter is easy and not too different from cooking with pure dairy butter. However, there is one main difference to keep in mind. 
Go Slow with Dosing
Understanding your tetrahydrocannabinol (THC) tolerance is crucial before you take a bite of a cannabutter recipe. Too much psychoactive THC can be a real buzzkill, so dose carefully. Use less cannabis than you think you need, and start with a CBD-dominant strain like Harlequin or Ringo's Gift. 
Be precise and patient the first time you prepare a meal with cannabutter. As you become more confident, you can adjust your recipes to your taste and dosage preference. 
What Is Cannabutter?
Cannabutter is a combination of cannabis and butter. Like cannabis oil, cannabis butter combines many recipes to replace traditional grease. If you can cook or bake it, you can put cannabutter.  
Should You Buy or Make Cannabutter?
Making cannabutter at home requires a little time and patience but rewards with a kitchen staple packed with nutrients. If you purchase cannabutter, be sure to read the list of ingredients. Avoid any cannabis product that contains preservatives or does not come from a licensed dispensary. 
What to Make with Cannabutter
Here are seven recipes that call for cannabutter. From dinner to dessert, we've got you covered with a variety of cannabutter decadence. 
Healthy Cannabutter Banana Bread
What You'll Need 
⅓ cup melted cannabutter

½ cup honey

2 eggs

1 cup mashed ripe bananas (about 2 ½ medium or 2 large bananas)

¼ cup milk or water

1 teaspoon baking soda

1 teaspoon vanilla extract

½ teaspoon salt

½ teaspoon ground cinnamon, plus more to swirl on top

1 ¾ cups (220 grams) of whole wheat flour
Step-by-Step Instructions
Step 1
Preheat oven to 325 degrees Fahrenheit (165 degrees celsius, or gas mark 3)  and grease a 9×5-inch loaf pan.
Step 2
In a large bowl, beat the cannabutter and honey together with a whisk.
Step 3
Add the eggs and beat well.
Step 4
Whisk in the mashed bananas and milk.
Step 5
Add the baking soda, vanilla, salt, and cinnamon. Whisk to blend.
Step 6
Use a larger spoon to mix in the flour until thoroughly combined.
Step 7
Pour the batter into your greased loaf pan and sprinkle lightly with cinnamon.
Step 8
Bake for 55 minutes.
Step 9
Let the bread cool in the loaf pan for at least 10 minutes.
Step 10
Transfer the loaf to a wire rack. Let cool. 
Download Our Banana Bread Recipe
Baked Chicken with Cannabutter
What You'll Need 
4 boneless, skinless chicken breasts

⅓ cup chicken broth

3 tablespoons melted cannabutter (this is a good amount to start with; adjust it to your taste and dosage from here)

4 tablespoons fresh lemon juice

1 tablespoon honey

2 teaspoons minced garlic

1 teaspoon Italian seasoning

Salt and pepper to taste
Step-by-Step Instructions
Step 1
Preheat oven to 400 degrees Fahrenheit (200 degrees celsius, or gas mark 6) and grease a baking sheet or large casserole dish.
Step 2
Melt cannabutter in a large skillet over medium-high heat.
Step 3
Add chicken and cook chicken for 2-3 minutes on each side until browned. Move the chicken to the baking sheet.
Step 4
Whisk together chicken broth, lemon juice, honey, garlic, and Italian seasoning in a small bowl. Add salt and pepper throughout.
Step 5
Pour sauce over the chicken.
Step 6
Bake for 20-30 minutes (depending on the size of the chicken breasts).
Step 7
Every 5-10 minutes, spoon the sauce from the pan over the chicken.
Download Our Baked Chicken Recipe
Cannabis-Infused Pasta with Clams and Green Chiles
A spicy main dish made even more savory with shellfish. Swaps out unsalted butter for a delectable cannabutter.
Pineapple Express Upside-Down Cake
Succulent and sweet pineapple upside-down cake gets a cannabutter makeover with this indulgent recipe.

No-Bake Cannabutter Cheesecake
If you're pressed for time, this no-bake cannabutter recipe makes things easy on you with a graham cracker crust and just a handful of other ingredients.
Gooey Pot Brownies
No cannabis recipe list would be complete without at least one pot brownie concoction. This one helps you whip up an extra moist batch of brownies with cannabutter.
Get the recipe at Washington Post
No-Bake Cannabutter Fudge
Another perfect recipe for the lazy chef, this no-bake fudge includes optional peanut butter, which you can swap out for another rich ingredient if allergies are a concern.
Other Uses for Cannabutter
Take the cannabutter out of the kitchen cabinet and slide it into the bathroom cabinet. Cannabis-infused butter has almost as many uses for beauty as it does for cuisine. 
Body Butter
You've heard of body butter, but have you heard of canna body butter? Infuse your senses and deeply moisturize your skin by slathering on the cannabutter. For a burst of refreshment, apply refrigerated cannabutter to areas of muscle tension. 
Body Wash 
Cannabutter also makes an efficient cleanser, especially when combined with a dollop of soap. Make your own body wash at home by blending cannabutter, soap, and your favorite essential oil. 
Facial Moisturizer
CBD has skin-enhancing properties, and so does cannabutter. Smooth onto your face at night and leave on until morning to wake up with baby-soft skin. 
More Tips for Using Cannabutter
As you can see, cannabutter can be used exactly like butter. This means that pretty much any recipe that calls for 'normal' butter can be made into weed edibles by switching out just one ingredient. Experiment with how much cannabutter you use each time to get the dose right.
Remember, everyone is different, and everybody reacts differently to cannabis. The most important piece of advice is to wait a while after you've eaten cannabis edibles before eating more. It will take longer to feel the effects of cannabis using edibles than if you had smoked marijuana. Don't make the mistake of thinking the cannabis hasn't worked and rushing back for second helpings. Low and slow wins the race!