What Is a Budtender, and What Do They Do?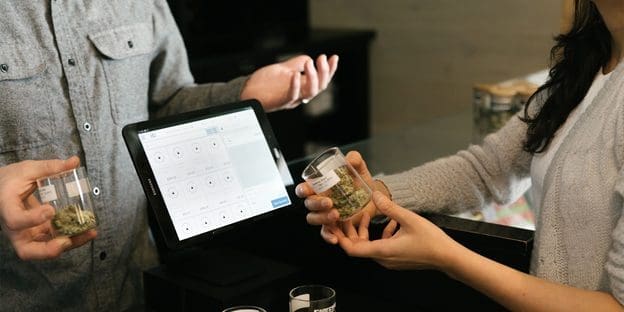 A budtender is an employee at a legal cannabis dispensary. Like bartenders, budtenders are there to help customers get the products they need — but instead of alcohol, they serve medical or recreational cannabis, give product recommendations, and show off the latest products in the cannabis industry.
Though some may be trained to advise on the potential benefits or side effects of particular cannabis products or strains, many budtenders lack the proper training to give scientifically accurate advice. Instead, they rely on personal or anecdotal experience.
The Right Cannabis for You
Not sure which cannabis products are best for you? Meet with a cannabis counselor and get personalized guidance.
Book an Appointment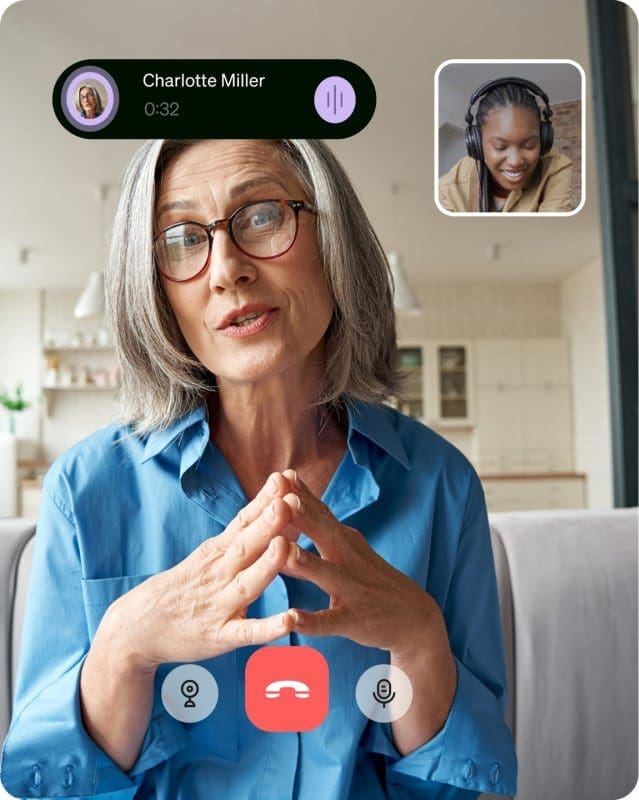 What Is a Budtender?
Budtenders or "ganjapreneurs" (a combination of the marijuana slang "ganja" and entrepreneur) are employed in medicinal or recreational cannabis dispensaries. The number of dispensaries (and, in turn, the number of budtenders) has grown over the years due to the expanding legalization of marijuana and its use being destigmatized.
You will have many different responsibilities within the dispensary when working as a budtender. The average day may include helping individuals access medical cannabis products, providing guidance on which products would be best for the customer, and packing/weighing products for sale. It will also likely involve the handling of cash and a register, keeping up to date with the newest products, and acting as a representative face for the dispensary.
This job is often seen as an entry point to higher-paying roles with more responsibility in the cannabis industry. Good budtenders can often progress if their employers see them as effective employees passionate about cannabis.
Budtender Job Description
Responsibilities
As an employee in any industry, working as a budtender comes with various responsibilities. Each day in this job will be different, but some key tasks the marijuana dispensary budtender role may include:
Interacting with customers in a warm and professional way
Answering people's questions on different strains, ways to consume cannabis, and tools (e.g., pipe, vaporizer)
Verifying medical marijuana cards or age identification
Ensuring the floor is stocked and maintaining awareness of the inventory
Maintaining knowledge consistent with the current research on which products may help specific ailments (e.g., chronic pain, anxiety)
Keeping the dispensary website up to date with the latest products
Ensuring you are aware of current cannabis-related legal restrictions
Weighing, packaging, and distributing product
A budtender generally helps a customer from the start to the finish of a sale. They help with selecting the product, weighing, packaging, and processing final payment.
Skills
Budtender roles require specific skills, some of which are needed before hiring, while others develop on the job. Your employer will likely specify which skills are necessary in the job advertisement. These include but are not limited to:
Great customer service
Completion of a cannabis training program (may be required)
Ability to maintain good hygiene practice
Familiarity with slang terms for marijuana products and tools
Resilience in dealing with demanding customers
Up-to-date knowledge of different products and brands
Ability to maintain the confidentiality of customers in line with the company's privacy policy
Average Salary
The salary of a budtender can vary depending on the place of employment, your skillset, and the state where you are employed. However, the average salary in the U.S. is around $25,000-37,000 (USD per year).
Requirements to Get Hired
To be hired as a budtender, you must meet legal and company-based requirements. These can vary with the state you are in and the company itself.
Age requirements. These vary between states and businesses, and some companies require a minimum age of 21. However, others will still consider your application if you are as young as 18.
License or permit. While there is no national standard for a budtender certification, in such a competitive market, some companies may require you to complete a course before hiring you. It is important to note here that some states legally require this. For example, Oregon requires a specific working permit, and Colorado requires a marijuana license.
High School Diploma. Again, this requirement varies between businesses, but many require a minimum of a high school diploma to be hired as a budtender.
Background checks. Often budtenders will have to undergo background checks to ensure there are no serious criminal convictions. If a charge is present, especially drug-related, this may decrease your likelihood of being hired.
Tips for Getting a Job as a Budtender
Gaining employment as a budtender in such a competitive industry may be difficult. The following tips may give you an advantage over other applicants.
Do your cannabis research. Simply enjoying cannabis is not enough to be considered for the role of a budtender. You should be knowledgeable in all areas of cannabis, including how different strains (cultivars) are used, the difference between indica and sativa (if any), and even knowledge of specific terpenes. This will make you a more appealing candidate for the job as it shows you are passionate about your selling product. It is important to note that you can learn about cannabis as you work, but having an underlying knowledge base will help you get hired.
Practice your customer service. Being good with people will give you the upper hand in getting hired as a budtender. You will effectively act as the dispensary's face, so the ability to interact with individuals and sell products is a must. You will be able to show the employer this demeanor in the interview and have previous customer service experience.
Prepare for the interview and conduct yourself professionally. Making a good first impression can make all the difference in getting hired. Prepare well for the interview. It may be beneficial to research the company before the interview to show your interest. It can also help to practice the interview process with a friend to gain feedback.
Get Your Medical Card
Connect with a licensed physician online in minutes.
Frequently Asked Questions
Do you have to be 21 to be a budtender?

In some U.S. states, you do have to be at least 21 to be a budtender.
Is being a budtender easy?

Not necessarily. Working as a budtender is similar to any customer service job because you will likely deal with demanding customers and complaints. However, if you are passionate about cannabis, the job will likely be more enjoyable.
Do you have to have a medical marijuana card to be a budtender?

Not necessarily. However, certain states do require specific certifications and permits for an individual to be employed as a budtender. It would be beneficial to check the regulations in your state before applying for the job.