Is Vaping CBD a Good Idea?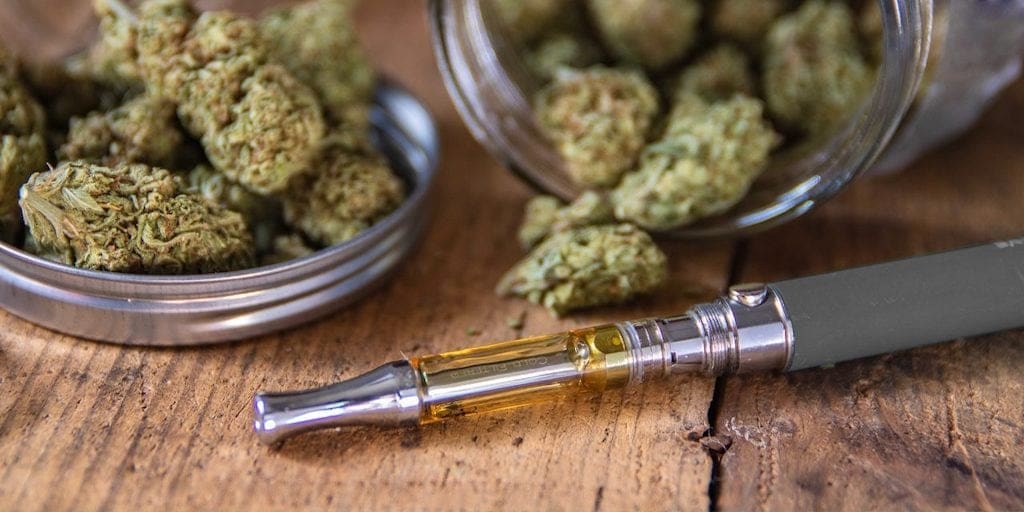 Cannabidiol (CBD) has numerous potential health benefits and could be a powerful treatment for several ailments, including depression, anxiety and epilepsy. Topical creams and sublingual tinctures are fairly safe methods of consuming CBD. But are CBD vaping products safe?
Learn the facts about vaping, including potential health risks and how to choose the right vape product.
Get Your Medical Card
Connect with a licensed physician online in minutes.
What Is Vaping?
Vaping, short for vaporizing, is a cannabis consumption method where people use a battery-operated device to mimic the act of smoking. The device heats liquid cannabis or CBD, transforming it into a vapor that the consumer inhales directly into the lungs where it can quickly be absorbed into the bloodstream. Vaping has come under fire in recent years for its potential damage to the lungs, including a possible increase in lung cancer risk.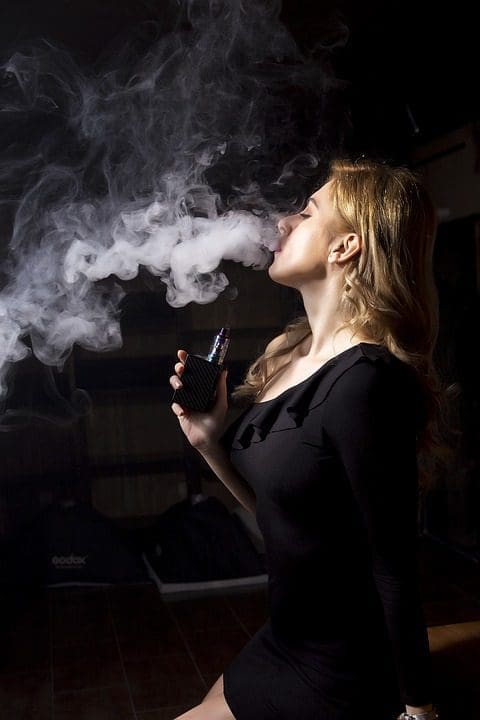 Health Risks and Dangers
The Centers for Disease Control (CDC) warns that:
Vitamin E acetate should not be added to any e-cigarette, or vaping, products. Additionally, people should not add any other substances not intended by the manufacturer to products, including products purchased through retail establishments.
E-cigarette, or vaping, products (nicotine- or THC-containing) should never be used by youths, young adults, or women who are pregnant.
Adults who do not currently use tobacco products should not start using e-cigarette, or vaping, products.
Tetrahydrocannabinol (THC) use has been associated with a wide range of adverse health effects, particularly with prolonged frequent use. The best way to avoid potentially harmful effects is to not use THC-containing e-cigarette, or vaping, products.
Persons engaging in ongoing cannabis use that leads to significant impairment or distress should seek evidence-based treatment by a healthcare professional.
In short, the CDC strongly advises against vaping. There are also reports of synthetic cannabinoids finding their way into vape products, some of which can have side-effects like nausea/vomiting, dizziness, confusion, agitation and seizures. We at Leafwell also suggest that you consult with your physician to pinpoint a safer CBD consumption method that's right for your body.
Potential Benefits of Vaping CBD
For some people, the dangers of vaping outweigh the benefits. Perhaps the one benefit of vaping CBD is the quick delivery method. Inhaling CBD through a vape pen sends the chemical compound directly into your bloodstream, sometimes triggering therapeutic effects within five minutes. This makes vaping useful for things like sudden occurrences of pain, anxiety/panic attacks or tremors associated with conditions like Parkinson's Disease.
But the "quick fix" nature of vaping should not be an enticement. Speak with your doctor before you try vaping and seek out other CBD ingestion methods whenever possible. Inhalers may be a more suitable alternative if you need an onset that's as quick as vaping.
Choosing the Right CBD Vape Product
Should you decide to vape CBD, the first choice to make before you narrow down a product is to choose among:
Full-spectrum CBD
Broad-spectrum CBD
CBD isolate
Full-spectrum CBD products contain the complete profile of cannabinoids, terpenes and various other compounds of the cannabis plant. Full-spectrum is among the best categories to choose for wide applications and health benefits. The products contain little THC and dominant levels of CBD. Compared to the other categories, CBD full-spectrum delivers better benefits as cannabis works best in unison (the entourage effect). The presence of other cannabinoids helps elevate each other's effect.
The next category is a broad-spectrum CBD product that contains all cannabinoids except for THC. It is the best choice of product for users looking to avoid THC completely. The entourage effect in the case of the broad-spectrum is quite powerful, just as in the case of the full-spectrum.
CBD isolate is the least recommended CBD product, but is also a potential choice for people who want a pure CBD experience. Isolate products contain just CBD and no other terpenes or cannabinoids, meaning that the entourage effect will not activate.
One of the most common pitfalls people encounter while choosing the product to vape is confusing CBD vape oil with CBD oil. There are differences between the two products, which are essential to understand.
CBD oil is a pure product derived from hemp or cannabis. Its preparation involves only the raw concentrate of hemp or cannabis, and is useful for consuming orally such as in the case of a tincture. The oil is too dense to suit the vaping mechanism, which is why it is not a good idea to use CBD oil directly for vaping.
CBD vape liquid or oil is a chemical preparation available in vape cartridges designed for vaping. They contain certain additives apart from CBD oil that make it appropriate for your vape pens or modules. However, you must be careful with these additives, as they are the main concern for lung injuries.
Therefore, one of the best ways to vaporize is to find a high-quality, well-built wax or concentrate vaporizer designed to heat raw, unadulterated cannabis or hemp wax/concentrate. Vape pens made by legitimate companies for legitimate dispensaries are tested and have fewer health problems associated with them, but they are still a concern to the CDC and many states' health departments. In February, 2022, for example, the Department of Health in Pennsylvania recalled a number of vaporized medical marijauna products because they included ingredients which hadn't been approved for inhalation by the FDA.
The origin of the CBD vape oil you are planning to use is also critical, as the source of your CBD oil helps determine the purity and the legal standpoint of the product. Hemp-derived CBD is so far the most legal source as it contains a higher concentration of CBD and little-to-no THC, whereas marijuana-derived oils are more likely to contain traces of THC, which might influence the legal status of the product you use.
Download Free Guide to CBD
The Bottom Line: Should You Vape CBD?
Even with licensed cannabis dispensaries, there is still a lack of regulation in the hemp-derived CBD market. Some so-called "CBD" products contain synthetic versions of CBD (used because they are cheaper, with some reports stating that up to one in three CBD products may contain synthetic cannabinoids), which are potentially far more dangerous (and untested) than their naturally derived counterparts. Some of the products tested had no CBD at all.
Our conclusion? Listen to the various states' health departments, and keep a critical eye on vaping products, in particular disposable vape pens. We would also say to generally avoid using these products, as they could be mislabelled or even be an illegal duplicate of a product that is legitimate.
If you want to vape, it is perhaps best to use a high-quality vaporizer that is designed to heat raw flower and concentrate, avoiding pre-filled cartridges and disposable vape pens.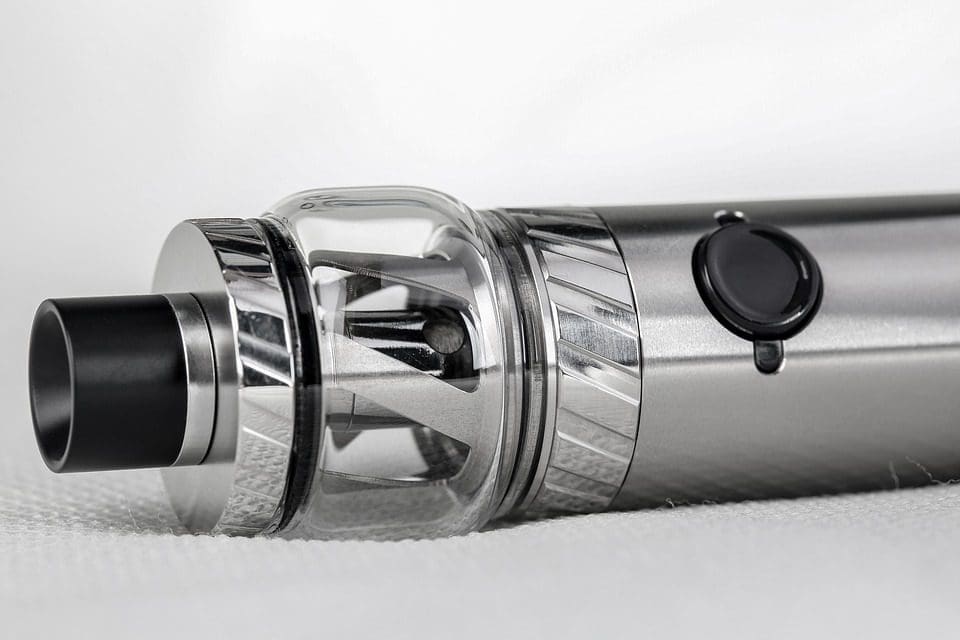 Get Your Medical Card
Connect with a licensed physician online in minutes.
Frequently Asked Questions
Does vaping CBD smell like weed?
Vaping CBD does not conjure up that distinctive weed smell. Instead, you'll smell whatever aromas and flavors are in the vaping product. Keep in mind, though, that flavored vaping products have been banned on the federal level. However, these products are still available to consumers in some places and should be avoided at all costs.
Is vaping CBD better than nicotine?
Vaping CBD could be better than smoking nicotine only in the sense that CBD is not generally addictive, while nicotine is highly addictive. Otherwise, the same sorts of dangers (i.e. vape pen safety) apply to both.
Is vaping CBD better than CBD drops?
Vaping CBD delivers faster results than placing CBD oil drops under the tongue. But this fact does not make vaping CBD better, only faster.
A medical marijuana card will allow you legal access to a range of cannabis products. Reach out to the doctors at Leafwell and we'll get you started with the easy online application process.