Talking With Your Doctor About Medical Marijuana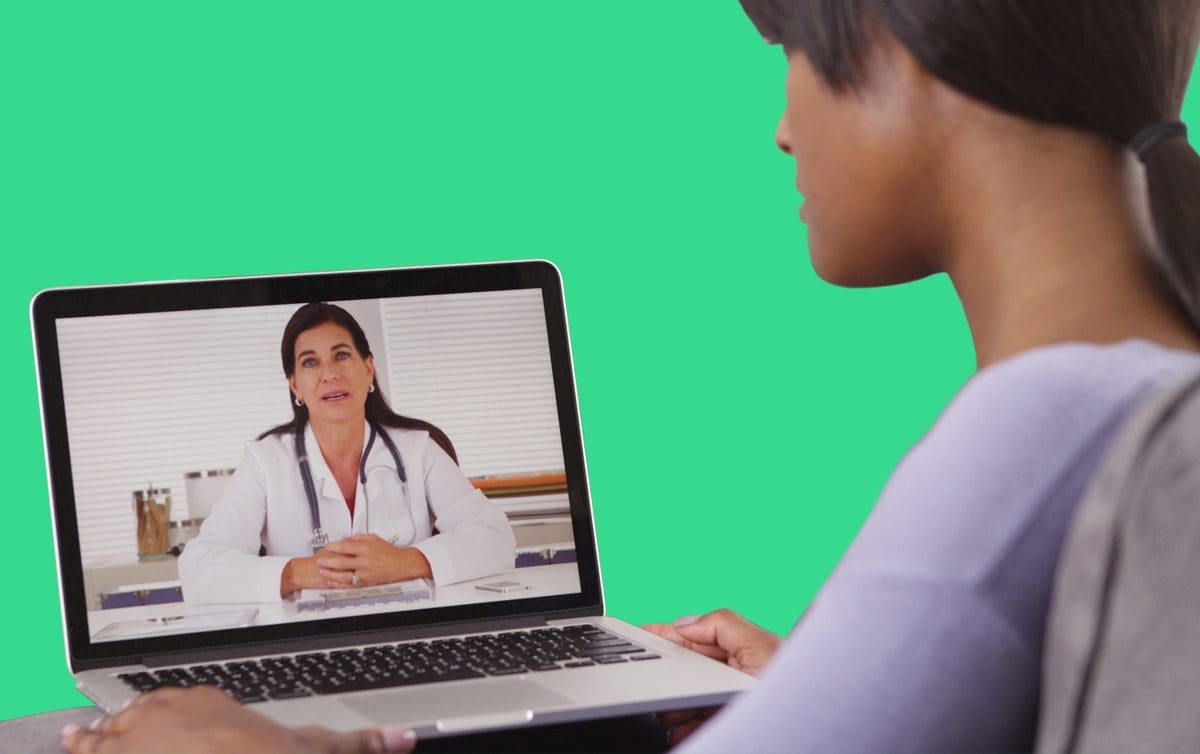 Talking about cannabis can be difficult. You may have experienced difficult or dismissive conversations with friends and family as you explore the use of medical marijuana. But Leafwell believes that talking about medical cannabis should be an open, honest and frank discussion, just like any other medication. That's why we only work with physicians who understand the value of medical cannabis and are supportive of users.
Personalized Cannabis Guidance
Meet with a counselor and get personalized guidance to the right types and doses of cannabis for your unique needs.
Book an Appointment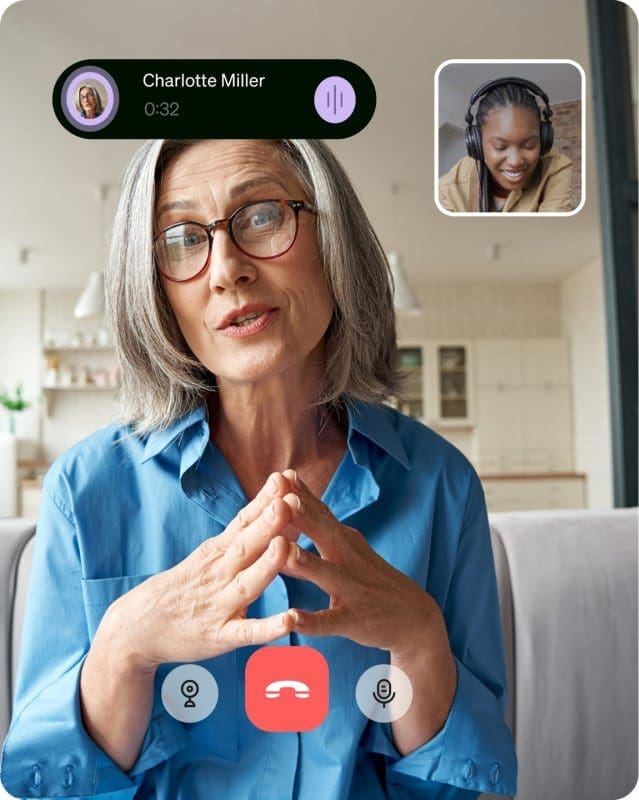 Table of Contents
Cannabis is federally illegal, so it's no wonder that people are wary of bringing up the idea of medical marijuana with their doctor. Moreover, many doctors do not have a good grounding of the science behind the endocannabinoid system (ECS), as it's not something that is taught at medical school at the moment. This means that you will likely need to go to a physician who understands the ECS and how cannabis works. Luckily, we can provide this here at Leafwell.
However, you may want to bring up your interest in using cannabis with your primary care physician or a specialist after speaking with one of our physicians. Here are some things you can speak about with your doctor should you wish to broach the subject of medical marijuana.
Do You Want to Reduce Your Intake of Pain Pills? Cannabis Could an Ideal Alternative
If you are on prescription painkillers, especially opioid-based ones, then tell your doctor that you want to reduce intake. They will likely be sympathetic, as they know how addictive painkillers are. Tell them that you wish to reduce your painkiller use by using medical cannabis, and you want to ensure that there aren't going to be any negative interactions.
Then, you can establish a program to help you reduce and stop painkillers completely, and you can join the countless others who have successfully replaced opioids with cannabis for treating their chronic pain.
Deciding Which Form of Medical Cannabis is Right for You
Mention medical marijuana, and many people start thinking of smoking with rolling papers ("joints"), bongs or pipes. Edibles are another classic staple. However, this is definitely not true nowadays, where vaporizing cannabis has become more common.
There's also tinctures, topicals, salves, inhalers, tablets/pills, suppositories and transdermal patches. All of these consumption methods have their pros and cons, but you needn't have to smoke cannabis in order to take advantage of its therapeutic properties. In fact, tinctures, inhalers, topicals and transdermal patches may be a much better alternative to smoking for a medical cannabis patient.
Is There Another Way to Mention Medical Marijuana to Your Doctor?
Is a friend or family member using cannabis effectively for their condition? Have you seen a documentary or read a study or news article on medical marijuana showing it to be effective? These are all ways you can assess your physician's attitude towards cannabis. If they are not supportive, don't worry. Leafwell's physicians are!
Remember: Your Medical Marijuana Doctor Cannot Prescribe Cannabis, Just "Recommend" or "Certify" You For It
As cannabis is federally illegal, you cannot get a prescription for medical marijuana. Rather, a physician can recommend it to you if you suffer from a qualifying condition. For this reason, many physicians keep away from medical marijuana recommendations. In some states (e.g. New York), physicians must also be appropriately qualified to recommend cannabis.
What is interesting is that a synthetic form of THC, dronabinol (Marinol, Syndros), is available on prescription throughout the US for cachexia and nausea/vomiting associated with the treatment of cancer or AIDS/HIV. Unlike natural THC, dronabinol is not very well tolerated, and its psychoactive effects can be overwhelming.
Natural cannabis, meanwhile, contains cannabinoids like cannabidiol (CBD), cannabichromene (CBC), cannabigerol (CBG) and many more to balance out the negative
Have Your Prescription Medications Been Ineffective? Medical Cannabis Could Help
If you suffer from a condition that would qualify you for medical marijuana in a state where it's available, and you have found that none of your prescription medications have worked, then you can tell your primary care physician about it. Getting a medical marijuana card could be an easier proposition to accept in such a case.
Things You'll Need to Qualify for a Medical Marijuana Card Online
Here's a list of things that you should keep with you in order to qualify for a medical marijuana card online with Leafwell:
A smartphone, tablet or computer with internet connection.
Working camera, speakers and microphone so you can see, hear and speak to your medical marijuana doctor.
Photographic identification. A state identification card, driver's license or US passport can all be used as ID.
A passport-sized and -style photograph.
2 forms of proof of address dated within the last three months. A letter from a hospital or state de[artment, utility bill (not cell phone), bank statement, or a rental/mortgage agreement can all be used as proof of address.
Proof of your medical condition. This can include a physician's clinical notes or records, a medical image such as an X-ray, or a medication list.
Remember: There Are Some Legal and Economic Downsides to Medical Marijuana Qualification
Qualifying for medical marijuana can bring with it some unfortunate legal and economic implications, such as potentially invalidating your life or health insurance. Also, health insurance does not cover medical marijuana, so you will be paying for it from your own pocket (some states reduce costs for applicants on Medicaid, SNAP or other assistance programs).
Medical marijuana qualification can also affect your second amendment rights, so those who have a firearms license may find that they can no longer purchase a gun. This may not be a concern for everyone, but those who manage wildlife via hunting may need to make a difficult decision.
Employment can also be affected by medical marijuana qualification, especially those who work in a government position, those who drive heavy goods vehicles (HGVs)/operate heavy machinery, or those who have drug testing as part of their employment and are unfortunate to have an unsympathetic employer.
Some states have provided protections for medical marijuana users, but not all states have. Most employers also have the right to terminate the employment of anyone who tests positive for THC. The only exception to this is someone who has a prescription for dronabinol (synthetic THC), which is federally legal and can be prescribed.
If you feel that your physician is uncomfortable with qualifying you for medical cannabis, or if you have discussed it with them but are not forthcoming with a recommendation, then speak to a Leafwell physician online. We understand the medical potential of cannabis, so get in touch and you may find getting your medical marijuana card easier than you thought. You can visit our Ultimate Guide to Getting a Medical Marijuana Card for more general information.
Get Your Medical Card
Connect with a licensed physician online in minutes.