How to Get a New Mexico Medical Marijuana Card in 2022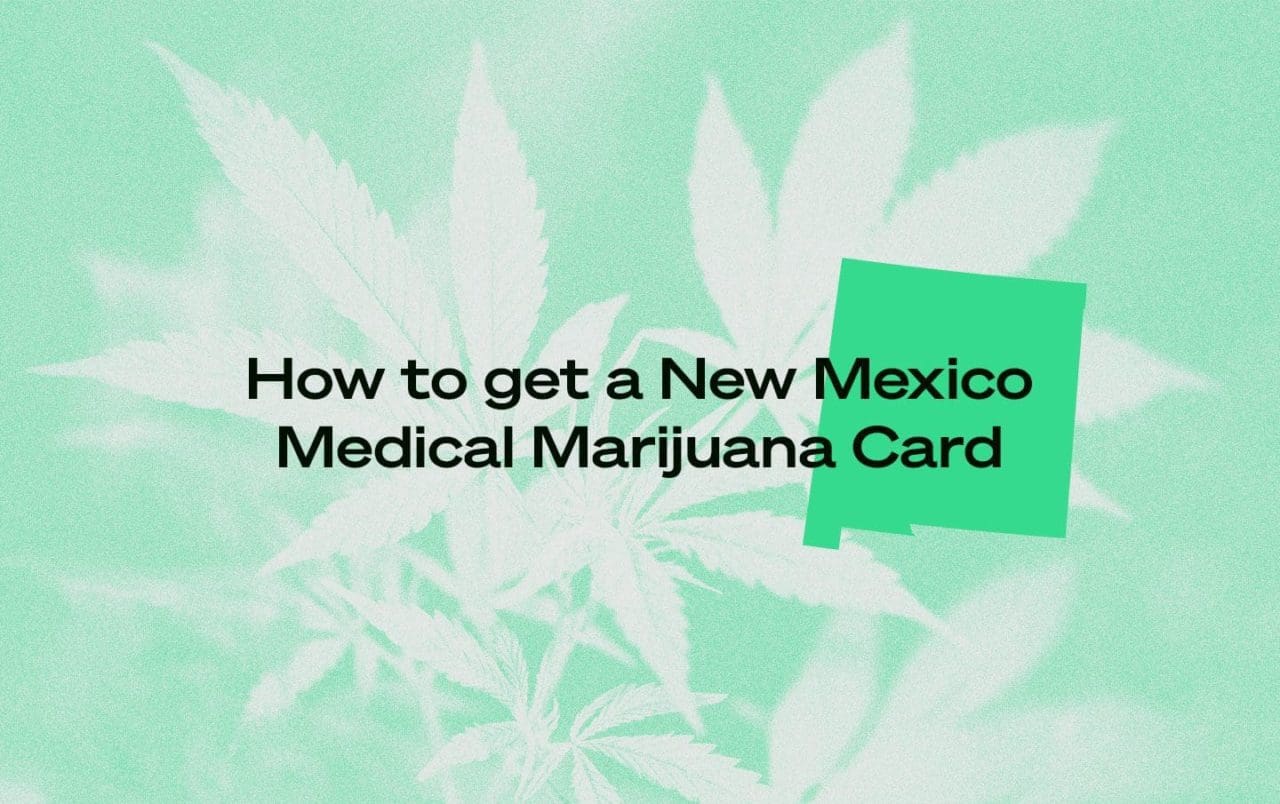 Are you interested in getting a Medical Marijuana Card in New Mexico? You've come to the right place. We hope this article acts as a valuable guide to help you understand the process of applying for your MMJ Card. We keep this information up to date to make sure it is accurate and makes your journey as simple as possible. Keep reading to find out more.
Get Your Medical Card
Connect with a licensed physician online in minutes.
Getting a New Mexico Medical Marijuana Card with Leafwell
Did you know that New Mexico was the first state to enact a medical cannabis law back in 1978? However, despite this, there has been some slow developments in the process of applying over the past few years. Applications must still be posted or submitted in person, for example and it is not yet possible to apply online. However, Leafwell is here to help smooth the journey as much as possible for you, including providing certifications from state licensed physicians.
Telehealth or telemedicine is available in New Mexico for both new and existing patients.
With Leafwell, it is quick and simple and secure to get a New Mexico Medical Marijuana Card online. We've put together this valuable guide which will answer all your questions and help individuals living in New Mexico State understand the importance of applying for their New Mexico MMJ Card via the easy, HIPAA Compliant process offered by Leafwell's telemedicine platform. You can visit our Ultimate Guide to Getting a Medical Marijuana Card for more general information.
We've put together this guide which will answer all your questions and help individuals living in New Mexico State.
Who Can Apply?
Patients must be aged 18 years old or over in order to qualify for a medical marijuana card and obtain a physician's certificate for themselves in New Mexico.
For minor patients under the age of 18, or those who are over 18 but need a caregiver due to their condition, a caregiver can be designated to apply on their behalf. The primary caregiver is designated by a patient's practitioner as necessary to take responsibility for managing the well-being of a qualified patient with respect to the medical use of cannabis. Primary caregiver must be a resident of New Mexico. The caregiver must be 18 years of age or older.
What Does an MMJ Card Permit in New Mexico?
Here are the current possession limits which a medical marijauna card permits in New Mexico:
230 units over a rolling 3 month period
This is a confusing way of categorizing cannabis products, unique to New Mexico. A unit varies according to product which makes calculating how much you can have difficult. Here are the unit guidelines:
Dried flower: 1 unit = 1 gram

Therefore 230 units = about 8 oz of dried flower

Edibles, tinctures, topicals: 1 unit = 200mg
Recreational use is now legal in New Mexico but adults (aged 21 and over) can only possess 2 ounces. They can grow up to six mature plants for personal use.
How Do I Apply for a New Mexico Medical Cannabis Identification Card?
With Leafwell, you can get your New Mexico Medical Marijuana Card in 4 simple steps:
It's quick and easy! Plus all of your data and medical records are secure on our state-of-the-art telemedicine platform.
2. Consult with a certified physician, licensed in New Mexico state with Leafwell
This consultation fee is $99. Once you've completed the enrolment paperwork, you'll be connected to a New Mexico physician. The process is simple and HIPAA-compliant. Once approved, your physician submit your details online to the state.
3. Submit the application to the New Mexico government
Complete the government application online.
4. Your medical marijuana card will be sent to you via mail within 35 days of your submission
Most cards arrive much sooner but when the government is experiencing high volume, patients may have to wait a little longer. The card is valid for 3 years but you will need to meet with a Leafwell physician every year to recertify that your qualifying condition is still applicable. Please note that cards are issued by the state, not Leafwell. Leafwell will not be mailing you anything.
Get Your Medical Card
Connect with a licensed physician online in minutes.
What Does my Online Medical Marijuana Evaluation with Leafwell Include?
Using Leafwell, you can meet with one of our physicians on our telemedicine platform. You will talk about your medical conditions and discuss if medical marijuana is a good choice for you.
At the end of the consultation, the registered practitioner will be able to make an informed decision about whether he or she recommends the use of medical cannabis based on the medical information they have obtained.
If an application is unsuccessful, you will not be charged for the consultation.
How Much Does it Cost for an NM MMJ Card and Medical Cannabis Certification?
The consultation for a new patient with Leafwell costs $99. The process is easy and HIPPA compliant.
There is a no application fee that needs to be paid to the state when you submit your application for a New Mexico medical marijuana card.
Please note that because cannabis is federally illegal, insurance companies will not cover any costs incurred from applying for a medical marijuana card.
Get Your Medical Card
Connect with a licensed physician online in minutes.
What Conditions Qualify for Medical Marijuana Cards in New Mexico?
There is an ever-expanding list of conditions which qualify a patient for a medical marijuana card in New Mexico. As of October 2021, here are the medical conditions which qualify for an MMJ ID Card in New Mexico:
Cancer
Cervical dystonia
Crohn's disease
Epilepsy and other seizure disorders
Friedreich's ataxia
Hepatitis C infection
Hospice patients
Huntington's disease
Inflammatory autoimmune-mediated arthritis
Lewy body disease
Obstructive sleep apnea
Spasmodic torticollis
Spinal cord damage
Spinal muscular atrophy
During your consultation with a state-licensed physician on the Leafwell telemedicine platform, you will discuss one or more of these medical conditions to help our physician understand whether medical marijuana could help you.
By taking the correct dose of medical marijauna, many patients who experience symptoms from a wide range of medical conditions find their lives transformed. Medical marijuana can give individuals back their energy and capacity to enjoy life, get out in the fresh air and lead a comfortable, healthy and happy existence in the beautiful New Mexico outdoors. We believe in the power of medical marijuana to change lives for the better and give individuals the power to control their own medical conditions. Our licensed physicians believe this too which is why they work with Leafwell and help as many patients as possible to secure a medical marijuana card if they, as experts, believe cannabis may help alleviate symptoms and medical issues.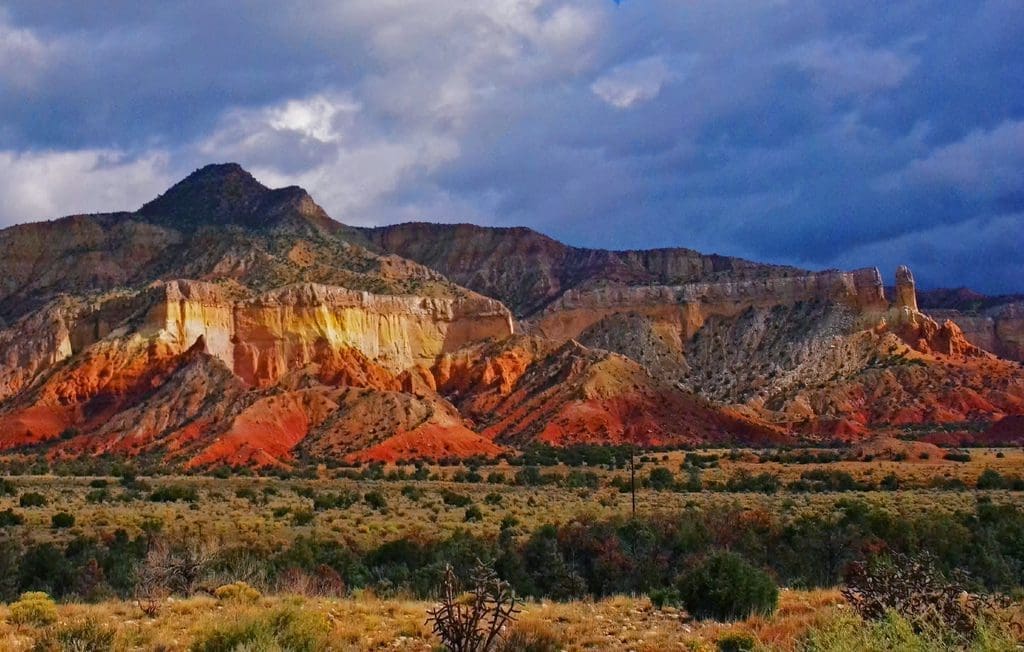 What Documents Do I Need to Apply for a Medical Cannabis Card?
In order to apply for your MMJ Card in New Mexico, you will need to show some identification documents. You should gather together the following:
Below are all of the acceptable forms these documents may take.
Acceptable ID
Driver's license
Valid US Passport
State-produced ID card
Medical Records
Primary Care Physician diagnosis/notes
Specialist diagnosis
Radiographic evidence of relevant condition
Blood work related to qualifying condition
Do I Need to Present my Medical Records to Leafwell?
Yes. In order to responsibly sign a certificate which permits individuals to apply for an MMJ card, our registered practitioners must have a comprehensive understanding of your medical history. This allows them to provide an accurate assessment to ensure that medical cannabis is a good option for each patient on a case by case basis. We request the following (if applicable):
Physician's or specialist's diagnosis
Radiology/MRI/X-ray image
Relevant ab test results
Get Your Medical Card
Connect with a licensed physician online in minutes.
You may also be required to provide these details to the New Mexico government when you complete your application.
How Does a Caregiver Apply for a Medical Marijuana Card?
Caregivers must be aged 21 or over. Caregiver fills out their own application form, and must be listed on the patient's application form as well. The link to the application form is at the bottom of this page.
Can a Qualifying Patient Grow Cannabis in New Mexico?
Home cultivation of up to 16 plants (4 mature, 12 immature) may be grown if the patient has the appropriate license.
To apply for a Personal Production License (PPL), you will need to complete a Medical Cannabis Personal Production Application and submit it with a $30 license fee. Fee waivers are available according to federal poverty guidelines.
Are my Details Kept Confidential When I Apply for a Medical Marijuana Card?
Yes. Leafwell is committed to protecting the privacy of our patients. Our online service is HIPAA compliant and our systems are designed to keep all of your confidential details safe.
Does New Mexico Have Medical Marijuana Reciprocity?
Yes. As of 1st July, 2020, those with a valid medical marijuana identification card (MMIC) from another state can purchase cannabis from a licensed New Mexico dispensary.
Getting a Medical Marijuana Card in Santa Fe, Bernalillo, Albuquerque and Las Cruces, New Mexico
Some counties and municipalities in New Mexico have introduced additional laws. Santa Fe decriminalised small amounts of cannabis back in August 2014, 5 years before the rest of the state. Bernalillo followed suit in September 2014. Albuquerque decriminalised possession of up to one ounce of cannabis in April 2018.
In February 2020, Las Cruces City Council approved a resolution which urged the state legislature to pass the Cannabis regulation Act which would legalize recreational cannabis in the state. We expect the consequences of this to be addressed in the aftermath of Covid-19.
The medical marijuanaprogram of New Mexico is working on making digital medical cannabis ID cards, but they are not available at this moment in time (as of writing).
Check back here soon to find the closest clinic to your home.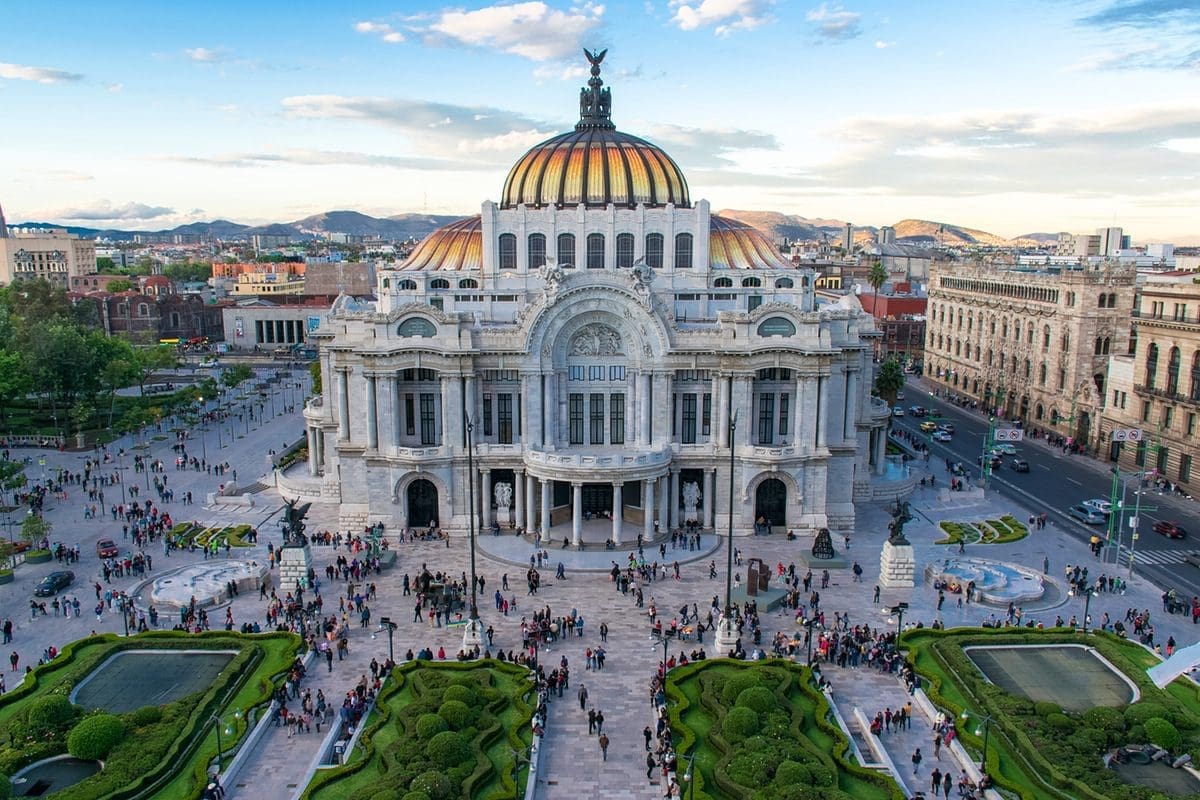 History of Medical Marijuana Laws in New Mexico
Here is a brief overview of the history of medical marijuana laws in New Mexico:
1923 – The cultivation, importation and sale of cannabis was banned
1978 – Controlled Substances Therapeutic Research Act passed and makes New Mexico the first state to pass legislation which allows the medical use of cannabis in some form. The program allowed cancer patients to receive cannabis or THC
2007 – "The Lynn and Erin Compassionate Use Act" is approved, removing state-level penalties for those who need to use marijuana for medical purposes. This established a Patient Registry Program
March 2019 – A bill to legalize recreational use was passed by the House
July 2019 – Decriminalization came into effect in July. First-time possession of up to half ounce is now a petty misdemeanour which comes with a $50 fine. This law also decriminalized possession of drug paraphernalia.
July 2020 – Patients from other states with a medical marijuana program and identification card system can now use their MMICs in New Mexico dispensaries.
2021 – Recreational cannabis use for adults aged 21 and older became legal
Possession of 8 ounces or more is a felony, and carries with it up to 1.5 years incarceration and/or a fine of $5,000. This is similar to distribution of 100 pounds or less of cannabis for a first offense.
Cultivation without a license is a felony, with 9 years incarceration and a $10,000 fine. Sentence and fine is doubled for any subsequent offenses, or if within a school zone.
Possession of hash or concentrates is a misdemeanor, and can land one in jail for up to 1 year and a $1,000 fine. Distributing or making hash or concentrates is a felony, with up to 3 years' imprisonment and a $5,000 fine.
Possessing or distributing paraphernalia is a misdemeanor, with up to 1 year imprisonment and a $100 fine.
Driving licenses may be revoked upon conviction for those aged 15 or older.
Useful Links
To find out more about getting a Medical Marijuana Card in New Mexico, get in touch with the expert Leafwell team today or use any of these verified resources below: