How to Get a Medical Marijuana Card in Kentucky in 2023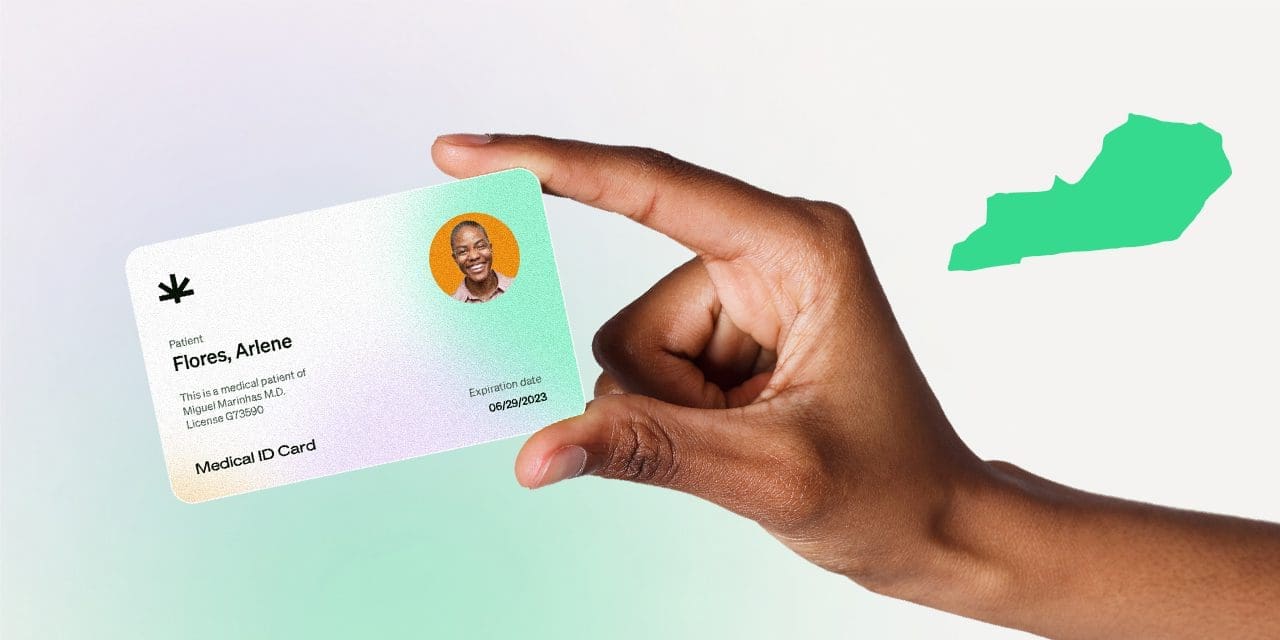 Kentucky governor Andy Beshear provided medical cannabis patients with the state's first significant legal protections for medical marijuana users upon issuing Executive Order 2022-798 in November 2022. This Executive Order, which went into effect on January 1, 2023, allows for full, conditional pardons to those accused of marijuana possession.
The conditions for the pardon stipulate that patients must purchase cannabis legally outside of Kentucky. Patients must have written proof of purchase that includes the date of purchase and the physical address of the location where they purchased the cannabis.
Individuals must be diagnosed with a qualifying condition and can possess no more than eight ounces of medical cannabis. Patients must also have a healthcare provider-written certification with them when cannabis is in their possession. This certification form is not an MMJ card due to cannabis remaining illegal in Kentucky.
Get Your Medical Card
Connect with a licensed physician online in minutes.
Benefits of Having a Medical Card in Kentucky
Because cannabis is against the law in Kentucky, individuals charged with illegal cannabis possession currently face up to 45 days in prison.
Obtaining medical certification through the process outlined by Executive Order 2022-798 is the only way to avoid the legal consequences of possession. You are eligible for the possession pardon if you adhere to each requirement.
Eligibility Requirements
Patients aged 18 and up diagnosed with at least one of the qualifying conditions must receive a written certification from a Kentucky-licensed healthcare provider. Because Kentucky does not have its own medical marijuana program, patients will not receive a state medical card, nor will they have to pay state registration fees or a Kentucky-specific cannabis sales tax. Patients must, however, always keep a copy of their written certification when cannabis is in their possession.
Can Minors Get a Medical Marijuana Card in Kentucky?
Yes, minors can get certified for medical marijuana possession in Kentucky. Caregivers over 21 can purchase medical cannabis on behalf of the qualifying underage patient. The caregiver's name must be included on the written certification as proof of the caregiver's responsibility. Parents or legal guardians of underaged patients are not required to register as a caregiver and must not carry certification with them at all times.
Qualifying Conditions
The following conditions currently qualify patients for a physician-approved certification:
How to Apply
Register Online with Leafwell.
If you have one or more qualifying conditions, you can book an appointment online to speak to a Leafwell physician about medical cannabis. Your evaluation costs $199 if you are approved. There is no charge if you are ineligible to receive certification.
Discuss Medical cannabis with Your Physician.
After you have signed up, you will be able to discuss medical marijuana with your doctor. If you qualify, you will be certified. 
Download and Print Proof of Certification.
If approved, you can print and use your card immediately. Remember, you must always have proof of certification with you when cannabis is in your possession.
What You'll Need
The following will be required during your certification appointment:
A valid Kentucky Driver's License, State ID, or government-issued photo ID.
For minors, their caregiver's ID will be required alongside the minor patient's passport or birth certificate.
Costs
Certification through Leafwell will cost $199 if approved. Because Kentucky does not have its own medical marijuana program, there are no state applications or registration fees.
Applying as a Caregiver
Caregivers must be over 21 and bear significant responsibility for the patient for whom they intend to purchase medical marijuana. The caregiver must provide their name, address, and phone number to Leafwell. Prospective caregivers should also be aware that their names will be listed on the certificate, and they will be responsible for ensuring that the certification form is in their possession at all necessary times.
Where to Buy Medical Marijuana
Because cannabis is illegal in Kentucky, there is nowhere within the state for patients to purchase marijuana. The Executive Order states that patients must legally purchase cannabis through a licensed provider within the United States but outside of Kentucky.
Once certified, you must do your due diligence to determine where to purchase cannabis legally. While neighboring state Ohio has its own medical program, for example, the state's program is only eligible for Ohio residents. Some states accept out-of-state medical cards through reciprocity programs, but the current certification process in Kentucky is not part of an overall medical cannabis program. The safest way to purchase marijuana as a Kentucky resident would be to purchase cannabis in a state with recreational marijuana while strictly following each step of the Kentucky certification process.
For a complete guide to where you can legally purchase marijuana, check out Leafwell's state-by-state guide to cannabis laws.
Cultivation
Patients are not allowed to cultivate their own marijuana plants in Kentucky.
Kentucky Medical Marijuana Laws to Know
Marijuana remains illegal in Kentucky as of 2023, but there are signs of progress. In addition to Governor Beshear's Executive Order allowing for legal protections for medical marijuana patients with qualifying conditions, some state lawmakers are working to pass laws providing Kentucky with its own medical marijuana program.
On March 14, 2023, the Kentucky State Senate advanced a bill through the Licensing and Occupations Committee to allow patients with qualifying conditions to buy cannabis with legally established Kentucky dispensaries starting in 2025. Should the bill advance past a general vote on the Senate floor, it would be sent over to the House, which previously passed its own medical marijuana initiative in 2020.
While these legislative attempts are strong signs of progress, cannabis is still illegal in Kentucky. Patients who certify using the process outlined in Governor Beshear's Executive Order must carefully adhere to current regulations. Some legal considerations to keep in mind include the following:
Although patients may be able to receive certification for medical cannabis use, marijuana itself remains illegal, both recreationally and medically.
Patients may not possess more than eight ounces of cannabis.
Certification lasts for one year. Patients can start the renewal process through Leafwell 30 days before their certifications expire.
Patients or their designated caregiver must keep their certification form with them whenever cannabis is in their possession.
Patients must follow all guidelines from the Executive Order when purchasing cannabis to receive legal protection from possession charges.
If you have one of the qualifying conditions listed in Executive Order 2022-798, you can make an appointment to speak with a Leafwell physician about whether medical marijuana could be right for you.
Get Your Medical Card
Connect with a licensed physician online in minutes.
Frequently Asked Questions
Can I get an MMJ card for my child in Kentucky?

Kentucky Executive Order 2022-798, signed in November 2022 by Governor Andy Beshear, allows patients to have caregivers. No age limit is put on the applicants for these certificates; therefore, Leafwell can see minors under 18 in Kentucky with a caregiver present and named on the certificate. Caregivers must be over 21.
How old do I have to be to apply for a medical marijuana card in Kentucky?

The Executive Order 2022-798 does not refer to an age limit – it is standard for anyone under the age of 18 to require a caregiver, however. Caregivers themselves must be 21 years or older and have a significant responsibility for managing the well-being of the individual. Anyone over the age of 18 can apply on their own behalf.
Does Leafwell work with medical marijuana doctors in Kentucky?