5 Best Cannabis Edibles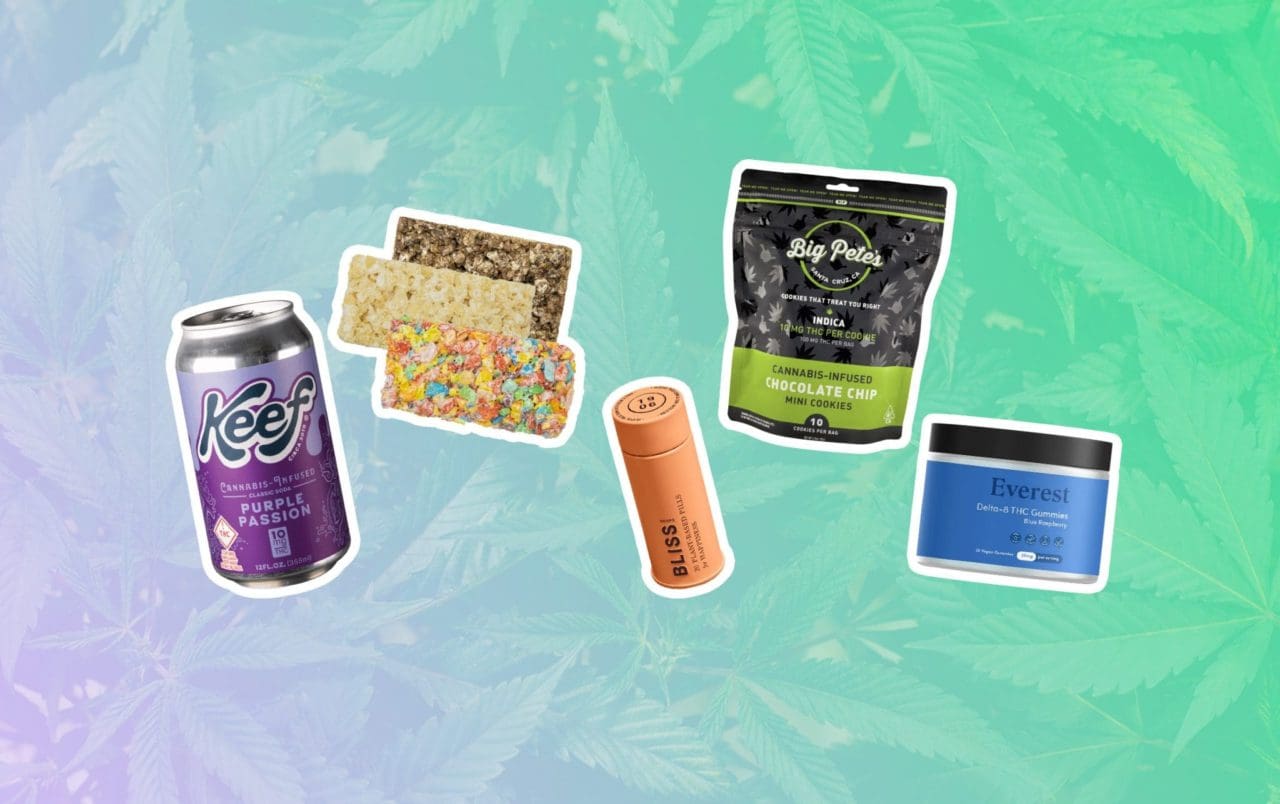 Cannabis edibles are as popular as they have ever been and are selling like hotcakes. 
It's not surprising that people are looking to get the anxiety-reducing benefits of cannabis without putting their lungs at risk by smoking.
For many, however, picking the right edible can be a challenge. There are many options, conflicting user reviews online, and what you're looking for might not be at your local dispensary. 
That's why we put together a guide to some of the best cannabis-infused edibles available on the market today. These five products were hand-picked for their uniqueness, ability to dose quickly, and, of course, how tasty they are to consume in the first place. 
The Right Cannabis for You
Not sure which cannabis products are best for you? Meet with a cannabis counselor and get personalized guidance.
Book an Appointment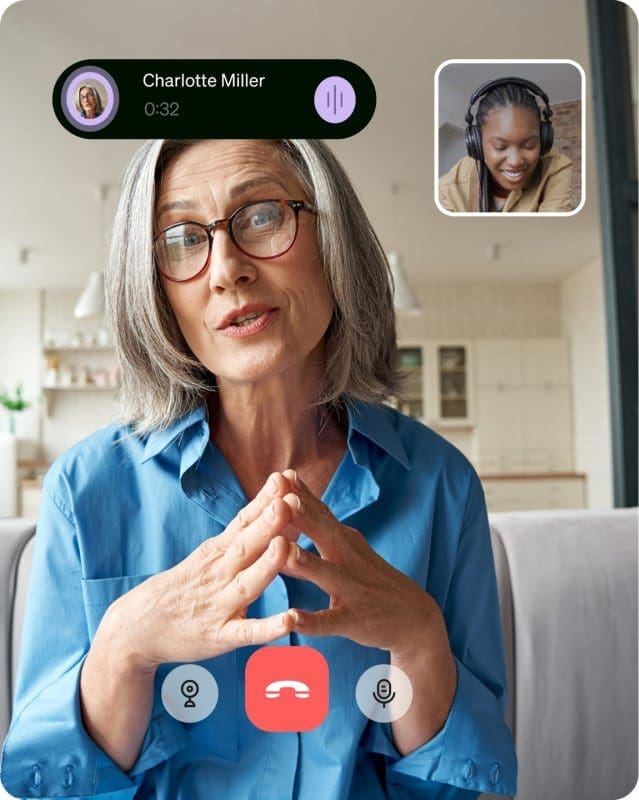 Unlike standard THC-rich products, Delta-8 is legal to purchase anywhere with a medical cannabis card because it's hemp-derived. 
Everest Delta 8 THC Gummies are packed with high-quality Delta-8 THC instead of the standard THC compounds found in other cannabis products. (And the fact that it is less psychoactive compared to delta-9 THC.) While both compounds' psychoactive, pain-reducing, and anxiety-easing effects might be similar, legality is the core difference. 
That means anyone, anywhere, can buy a pack of these delicious blue raspberry-flavored gummies and get all the benefits. They're non-GMO, delicious, and simple to dose with 20 mg of Delta-8 THC in each serving. 
Live in a legal state? There are regular full-spectrum THC versions available as well!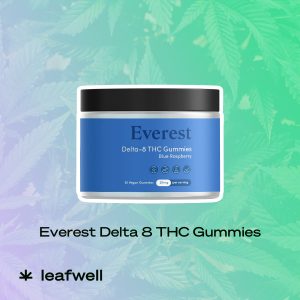 Edibles are notoriously hard to dose — and taking too much can have some seriously unwanted effects.1906 Precision Edibles take the guesswork and uncertainty out of the equation. 
The edibles are available in six different options, each for different purposes, moods, and situations. These discreet, swallowable cannabis-infused pills give you a fast-acting, safe, and simple to dose, and calorie, gluten, sugar, and dairy-free dose of cannabis when and where you need it most. 
If you're looking to take the guesswork out of your edibles experience, then these 1906 precision edibles are the way to go!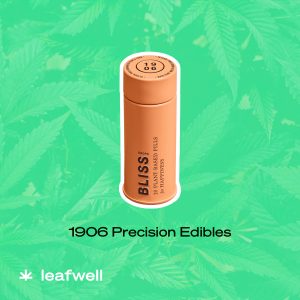 When most think of cannabis-infused edibles, they likely think of a tasty treat like a brownie or a couple of gummies, right? 
Switch things up with a THC-infused Rice Krispy treat. 3Chi Delta 8 Cereal Treats are top-notch cereal treats packed with legal and effective Delta-8 THC. 
Available in standard krispy rice cereal, chocolate, and fruity cereal flavors, each bar packs a 50 mg punch of legal Delta-8 cannabis oil and costs only about $8. 
The best part? These treats legitimately taste like candy, with no hempy flavor to distract you from the sugary taste.
If you're looking for an effective dose of THC to ease aches and pains, reduce anxiety, or even help you unwind after a long week at work, these cereal bars are the perfect mix of cannabis plant power and sweet tooth satisfier.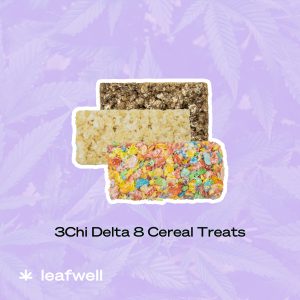 Few things hit the sweet tooth and bring back childhood memories than a big glass of milk and some crispy, crunchy, tasty cookies. That's where an edibles brand like Big Pete's Treats comes in. 
Big Pete's Treats Cookies comes in flavors like chocolate chip, peanut butter, cinnamon & sugar, lemon, birthday cake, double chocolate, and strawberry coconut. Each cookie in the bag offers a 10 mg hit of THC. 
If you're looking for a little bit of a larger dose of cannabis per portion, you can even opt for the Insane Churro Cookie, packing 100 mg per cookie. Most flavors come in Sativa and indica options and can be purchased in individually packaged portions, six-packs, and packs of ten.
Perfect for relaxing on the couch or as a mid-hike pick-me-up snack, these cookies are a great way to add a bit of flavor and nostalgia into the cannabis edibles experience.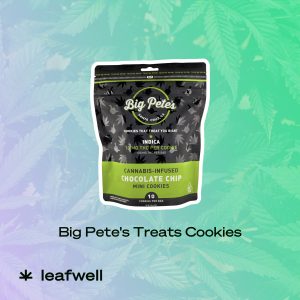 Last but not least, let's highlight an edible available in a tasty and straightforward liquid form. Keef Classics Sodas gives you the sweet and timeless flavors associated with soda, with an added THC kick for all the benefits of a joint with no smoking. 
Available in flavor options like Root Beer, Original Cola, Orange Kush, Blue Razz, and Purple Passion, each with 10, 50, and 100 mg of THC. Each flavor is infused with hybrid strains, giving you the best of both worlds when it comes to indica and Sativa.  
Each of these THC-infused sodas is gluten-free, vegan, kosher, caffeine-free, and taste delicious, so for the most health-conscious among us, there's no harm in drinking a soda like the ones Keef offers.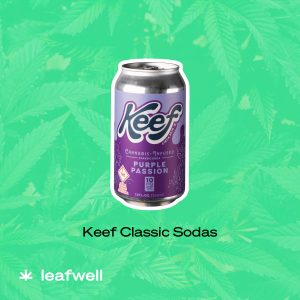 Get Your Medical Card
Connect with a licensed physician online in minutes.