8 Black-Owned Cannabis Dispensaries to Visit Around the U.S.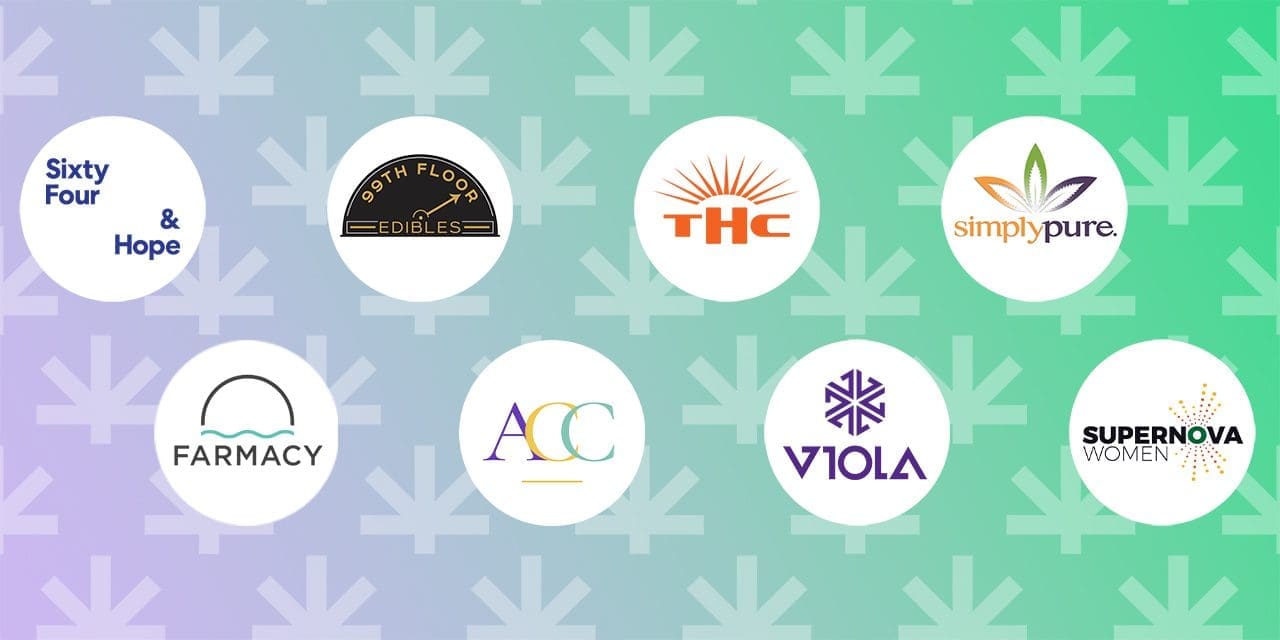 In honor of Black History Month, we're taking a look at eight of the best Black-owned cannabis businesses and dispensaries in the United States.
From coast to coast, these independent organizations serve their local cannabis communities by providing access, education, and high-quality medical and recreational marijuana products. Discover Leafwell's top picks as we journey across state lines to celebrate these successful entrepreneurs in the cannabis industry.
Personalized Cannabis Guidance
Meet with a counselor and get personalized guidance to the right types and doses of cannabis for your unique needs.
Book Appointment
Viola Brands
One of the larger cannabis companies around, Viola Brands has products in numerous states, including California, Colorado, Michigan, and Oregon. It was founded by retired NBA player Al Harrington, whose inspiration for the company came from his grandmother, Viola, who suffered from glaucoma and later found relief using medical marijuana.
Harrington continues to invest in the community through outreach programs like Viola Cares, which focuses on social justice reform on the federal level. Viola Brands offers a rich variety of cannabis products, including flower, oils, and edibles.
Sixty Four & Hope
Based in California, Sixty Four & Hope is a boutique cannabis dispensary rooted in culture. Leafwell sat down with company founder Aja Allen, whose aim is to build generational wealth and improve social equity for Black Americans and people of color.
"We honor the plant culture that came before us with an enlightened, informed, and interactive store experience that emphasizes a product-first mentality," she says.
99th Floor
A private dinner club with a cannabis twist, 99th Floor operates out of New York. Dosed, curated meals are prepared by chef Miguel Trinidad and presented on a gourmet menu.
The cannabis company's goal is to help destigmatize marijuana through a universal language:  food. Foodies and cannabis enthusiasts alike can savor everything from weed-infused appetizers to desserts at 99th Floor.
The Farmacy
Farmacy founder Sue Taylor is an in the west coast cannabis community. Taylor was the first Black woman to open a marijuana dispensary in Berkeley, California — now known as Farmacy — with the vision of helping seniors access medical marijuana.
Just shy of age 75, Taylor has developed a unique cannabis space that's focused on teaching older adults how to safely use medical products to alleviate symptoms and enhance their quality of life. Some of Farmacy's more popular products include Mama Sue tinctures for sleep and pain management.
Supernova Women
Evoking the most powerful explosion known to humankind, Supernova Women is a cannabis space designed for women of color. Founded in 2015, the California-born non-profit organization is on a mission to improve social equity by empowering women of color to be self-sufficient shareholders in the rapidly growing cannabis industry and natural medicine space.
Supernova Women fosters a safe space for hard conversations, cannabis advocacy groups, and business workshops and offers educational programs for people dealing with marijuana-related offenses.
Simply Pure
Based in Colorado, Simply Pure was founded by husband and wife team Wanda James and Scott Durrah. Not only are the co-owners both military veterans and social justice warriors, but Durrah is a professional chef while James was a former political advisor to the Obama administration and was named one of the 35 most influential women in cannabis.
At Simply Pure, all crops are organic, hand-planted, and treated exclusively with a food-grade nutrient system. Here you have your pick of everything from medical-grade cannabis flower to world-renowned cannabis concentrates.
American Cannabinoid Clinics
Family-owned and operated, American Cannabinoid Clinics is a cannabis medicine practice in Oregon. A talented team of physicians, Dr. Jessica Knox, Dr. Janice Knox, and Dr. Rachel Knox (collectively known as The Knox Docs) – specialize in cannabinoid medicine and help people seeking the healing benefits of medical marijuana.
Rounding out the practice is a fellow physician and co-founder Dr. David Knox, who's counseled thousands of patients on cannabis and how it can restore health. Though the practice is located on the west coast, you can take advantage of their online booking system and schedule an appointment anywhere in the United States.
Hollingsworth Cannabis Company
This multigenerational cannabis business is the first (and currently only) Black-owned cannabis farm in Washington. Sustainability is at the heart of Hollingsworth Cannabis Company, which offers customers eco-friendly products, including aromatic marijuana-infused soaps, cannabis topicals, and hand sanitizers.
Hollingsworth Cannabis Company is also leading the way in environmentally-responsible farming and cultivates all its crops using solar energy and clean harvesting practices.
Leafwell's doctors can help you access premium products sold at the cannabis dispensaries featured and across the country. Book an appointment in our virtual clinic and apply for a medical marijuana card today.
Get Your Medical Card
Connect with a licensed physician online in minutes.