How to Make Cannabis Oil at Home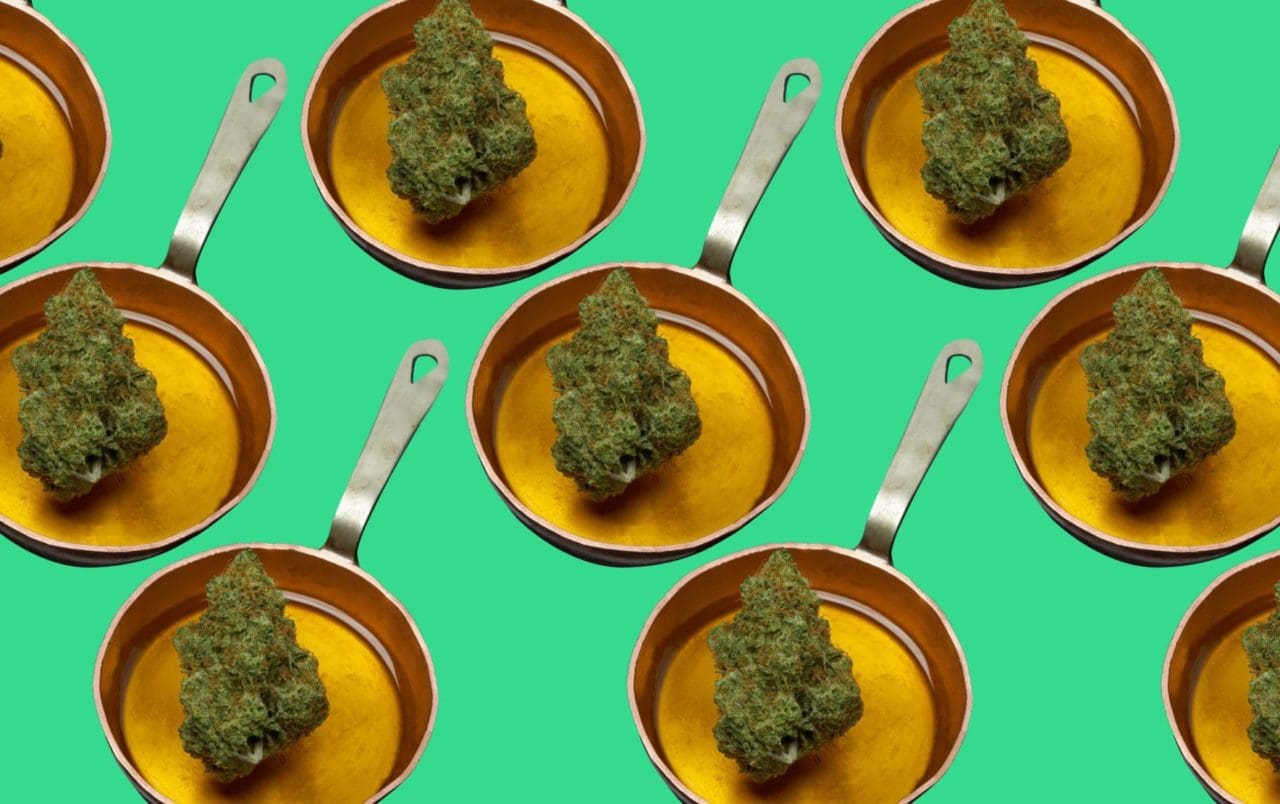 Making cannabis oil at home is easy if you know a few tricks. Learn how to make canna oil in your kitchen with our complete recipe and step-by-step guide. 
Personalized Cannabis Guidance
Meet with a counselor and get personalized guidance to the right types and doses of cannabis for your unique needs.
Book an Appointment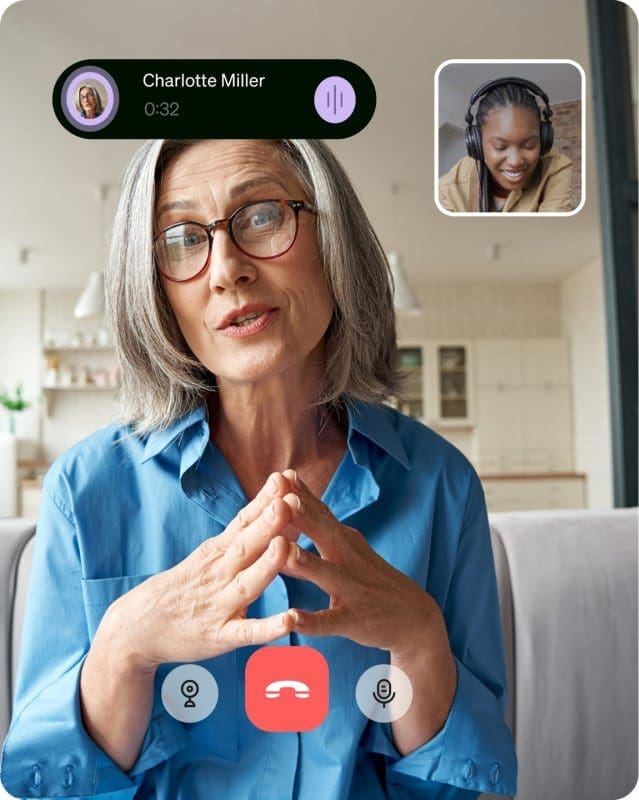 DIY Cannabis Oil: The Basics
Homemade cannabis oil offers a variety of health and wellness benefits. You may mix the canna oil into another edible or beverage recipe, apply the oil topically, or place a few drops under your tongue like a cannabis tincture.  
Uses
Canna oil has recreational uses as well as medicinal purposes. Here are a few therapeutic uses for cannabis oil:
Temporary mood boosting

Cardiovascular efficiency
These possible health benefits also depend on using hemp or marijuana in your oil.
Hemp vs. Marijuana: Which Should You Use?
Hemp or CBD oil is a good choice if you live in a state where cannabis is illegal. CBD hemp oil may also be the right option to avoid "getting high" from tetrahydrocannabinol (THC). Using marijuana with a full spectrum of cannabinoids may offer more potent therapeutic benefits through the entourage effect. 
Dosing
Dosing is one of the most challenging issues with cannabis edibles, including canna oil. Too much THC can give you an unpleasant and lingering high. For this reason, it's a good idea to consult with a physician who can provide you with proper dosing instructions for your body chemistry and level of cannabis experience. 
Best Carrier Oil for Cannabis Oil
Many cannabis users report that coconut oil makes the best carrier oil for cannabis oil. Coconut oil contains beneficial fatty acids that go well in both edibles and topicals. However, alternatives to coconut oil also work well, such as vegetable oil or lecithin. 
Using Lecithin
Lecithin is a type of fat that allows ingredients to stick and bind together. Adding lecithin to your recipes and/or oil can help the canna oil bind together with other ingredients more readily and improve shelf life. Lecithin has the added benefit of increasing the bioavailability of cannabinoids. Sunflower lecithin is best for a range of diets. Eggs are also a source of lecithin and act as a binding ingredient in baking. 
Why It's Important to Decarboxylate Cannabis
Decarboxylating or "decarbing" cannabis refers to a chemical reaction where a carbon atom is removed from a carbon chain, resulting in the release of carbon dioxide (CO2). Key cannabinoids, like THC and CBD, convert from different original forms during decarbing. 
For example, THCA (tetrahydrocannabinolic acid) is non-psychoactive in its raw form but becomes psychoactive as THC after decarboxylation. Likewise, CBDA (cannabidiolic acid) is the acid precursor to CBD and may provide its own health benefits.
To change THCA to THC and CBDA to CBD, the raw cannabis flower must be decarboxylated first. Decarboxylating also makes certain cannabinoids, such as CBD, more bioavailable (i.e., your body can process them more easily).
Cannabis Oil Recipe
The following recipe includes everything you need to make cannabis oil at home. 
What You'll Need
Rimmed baking tray

Baking paper

Crockpot, double boiler, or saucepan

Cheesecloth or strainer

Cooking twine to tie the cheesecloth
Ingredients
3.5 grams of flower

1/2 cup of cooking oil (coconut oil or olive oil)
Steps
Step 1
Break up any cannabis flower or "buds" into smaller pieces. 
Step 2
Layer the pieces onto a rimmed baking tray lined with baking paper/parchment. Place the baking tray into the center of a preheated oven set to 240°F-248°F (115°C-120°C) for 30-40 minutes. Stir every 10 minutes.
Step 3
Allow the cannabis to cool to room temperature. It should appear darker in color – usually light brown or yellow, and not as green as fresh cannabis.
Step 4
Once cooled, coarsely grind the cannabis and store it in an airtight container.
Step 5
Combine the cannabis and coconut oil using one of the following methods:
Stirring occasionally in a slow cooker or crockpot on low for four to six hours.

In a double boiler on low for 6-8 hours, stirring occasionally – a simple heat-proof bowl over a saucepan of boiling water will suffice.

On the stove in a saucepan on low heat for 3 hours, stirring regularly. This method is the fastest but most susceptible to scorching. You can add a small amount of water to the oil to prevent scorching.
Note that the oil temperature should never exceed 245°F (118°C).
Step 6
Strain your canna-oil through a cheesecloth or strainer to remove the plant material. 
Get Your Delicious Canna Oil Recipe
Alternative Method for Making Canna-Oil
You can also infuse raw cannabis directly in olive or coconut oil by first getting the cannabis-oil mixture to a temperature of between 212°F (100°C) and 230°F (110°C) to decarboxylate it. Then, simmer and double boil it for around 1- 2 hours at a temperature of between 158°F (70°C) and 199°F (93°C).
Double boiling ensures that the oil does not go above 212°F (100°C) after the initial decarboxylation, and means you can decarb the cannabis at a lower temperature over a few hours. However, we recommend decarboxylating the cannabis first rather than decarbing in the oil, which is more efficient.
If you're double boiling decarbed cannabis, a temperature between 100°F and 120°F (38°C – 49°C) in a double boiler for between 1 and 5 hours is ideal. Use a cheesecloth to hold the raw or decarbed cannabis as you double boil it to avoid straining the oil afterward. Although raw cannabis can be added directly to oil, it is still best to decarb the cannabis first to maximize the shelf life of your oil. You can also use the leftover plant matter to make edibles.
Tips and Tricks for Making Homemade Canna-Oil
Follow these tips and tricks to make the best homemade canna-oil. 
Always Cook at Low Temperatures
To retain any acidic cannabinoids, cook at lower temperatures or use the infused oil without cooking it. Once the oil has been infused, you can heat it to a maximum of 350°F (approx 176°C) to keep all the cannabinoids from burning off. We recommend cooking below 284°F (140°C) or 248 (120°C).
Extend Shelf-Life with Proper Storage
Cannabinoids do not last forever, and over time and exposure to light, air, and heat, your cannabis-infused oil will decrease potency. Acidic cannabinoids, in particular, are unstable and do not last very long when exposed to the air. 
Any impurities in the cannabis-infused oil will also affect how long a cannabis-infused oil will last. Therefore, properly straining plant material from the oil is essential to prevent mold and bacteria growth. 
Kept in a cool, dark place, cannabis-infused oil should retain its potency for about 1-1.5 years. Room temperature is appropriate if your indoor environment stays below 70 degrees Fahrenheit. 
Infuse Oil to Retain Terpenes
Much of the flavor and effect of cannabis come from its terpenes and flavonoids. Infusing decarboxylated cannabis into oil will impart the flavor of the cannabis into the oil. While the terpenes and flavonoids may be pleasant when smelled (and even smoked or vaporized), the taste of cannabis, when eaten, is not usually as pleasant. Many people try to overcome the taste of sugar, hence the huge variety of medicated sweet treats like pot brownies.
Strain to Help Get Rid of Unpleasant Tastes
Straining away the plant material from the oil will reduce the unpleasant taste but not eliminate it. Matching the flavor profile of the cannabis-infused oil to the dish is possible but not easy, considering the number of terpenes and terpenoids at play. Other ingredients can mask the flavor, as can infusing the oil with other herbs and spices. 
Reach out to one of the qualified physicians at Leafwell to learn more about the health benefits of canna oil and other cannabis products. Our doctors are here to help you quickly apply for a medical marijuana card. 
Frequently Asked Questions
How Can I Legally Buy Cannabis to Make Canna Oil?

Stay informed about the current cannabis laws in your state to know if you can legally buy cannabis to make canna oil.
Is Canna Oil the Same as CBD Oil?

No. The difference between canna oil and CBD oil comes down to THC. Canna oil contains a significant amount of THC, while CBD oil contains only trace amounts of THC, i.e., not enough to have psychoactive effects.
How Long Does It Take to Make Cannabis Oil?

If using a double-boiler, the infusion process to make canna oil takes approximately 6 to 8 hours until you have a final product.