Muscle spasms occur when your muscle involuntarily and forcibly contracts and can't relax. This can cause stiffness and pain. Muscle spasms can arise from a neurological or genetic condition or a muscular injury or disorder.
Some many diseases and disorders can cause muscle spasms, such as multiple sclerosis (MS), brain injuries, spinal cord injuries (SCIs), cerebral palsy, amyotrophic lateral sclerosis (ALS, aka Lou Gehrig's disease), adrenoleukodystrophy (ALD), endometriosis and many more. Conditions like PMS are also associated with cramps and spasms.
What are Muscle Spasms and Spasticity?
Spasms are involuntary muscle contractions that can cause stiffness, cramps, and chronic pain. Damage or disruption to the area of the brain and spinal cord that are responsible for controlling muscle and stretch reflexes may cause spasms. These disruptions can be due to an imbalance in the inhibitory and excitatory signals sent to the muscles, causing them to lock in place.
Chronic muscle spasticity is often associated with multiple sclerosis (MS) and other neurological conditions like amyotrophic lateral sclerosis (ALS, aka Lou Gehrig's disease). Still, they can also occur due to an injury or as a side effect of an infection, such as meningitis or tetanus.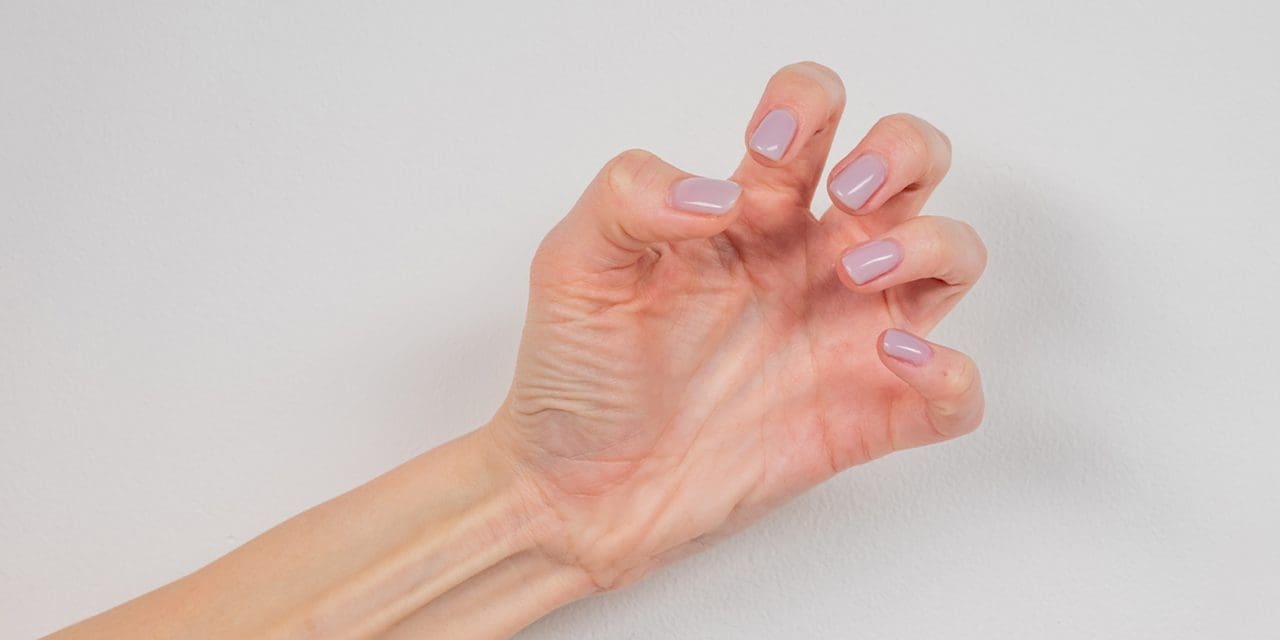 Brief Summary Current Treatments
Treatments for spasms and spasticity include:
Improving sleep and diet
Exercise
Physiotherapy
Various modes of psychological and occupational therapy (OT)
Speech therapy
Steroid tablets and/or injections
Antispasmodics like baclofen, gabapentin and carbamazepine
Antidepressants, including SSRIs and SNRIs
Tricyclic ones like amitriptyline, which also has sedative and analgesic effects
Benzodiazepines for their sedative effects and for anxiety that doesn't respond to first-line antidepressants
How Might Medical Cannabis Help?
A good amount of research suggests that medical cannabis can help ease spasticity. To quote:
"Spasms are thought to originate in areas of the brain that control movement, including several sites with abundant cannabinoid receptors. In one experiment, researchers found that rodents became more animated under the influence of small amounts of cannabinoids but less active when they received larger doses."
Most studies looking at medical cannabis for spasticity do so in relation to multiple sclerosis, but the areas of the brain that control movement is impaired regardless of the cause of the spasms. These parts of the brain contain many cannabinoid receptors, and when they are damaged, cannabinoid signaling is dysregulated. This can cause inflammation and involuntary muscle movement.
GW Pharmaceutical developed Sativex (nabiximols), a 1:1 THC:CBD spray developed to treat spasms, spasticity, and neuropathic pain associated with MS. This product is only available for prescription in the U.K., but the results of its efficacy are positive.
Cannabinoids
Cannabinoid Ratios
THC:CBD 1:1
THC:CBD 1:2 (note that some products may label the CBD first, so CBD:THC 2:1)
THC:CBD 1:3
Terpenes and Terpenoids
Many of the terpenes in cannabis have relaxing and anti-inflammatory effects that can be therapeutic for a wide range of conditions, including muscle spasticity.
Flavonoids
Flavonoids also have many anti-inflammatory and antioxidative properties.
Effective Ways of Taking Medical Cannabis for Muscle Spasms
Routes of Administration
Inhalation
Sublingual
Ingestion
Special Formulations
A cannabis strain (more accurately "cultivar" or "chemovar") rich in terpenes beta-caryophyllene, myrcene, linalool and humulene that has a THC:CBD ratio of 1:1 may be particularly useful for managing muscle spasms and any associated pain.
Dosing Methods
Vaporizer or inhaler, and several studies find smoked cannabis to be effective as well
Tincture
Edibles or drinkables
What are the Pros and Cons of Taking Medical Cannabis for Muscle Spasms?
Potential Pros
A combination of THC and CBD can calm muscle spasms and reduce inflammation.
Cannabinoids like CBD and CBG may promote neurogenesis (the growth of new brain cells).
Can help manage anxiety, depression, chronic pain, nausea, appetite loss and fatigue caused by either the seizures and/or the medications used to control them
Potential Cons
High doses of THC may impair memory and balance.
Some people may experience "shakes" after consuming high amounts of THC on a regular basis.
Useful Anecdotal Information
'Expert Voices: Cannabis Use in People With Multiple Sclerosis'
'Timothy Fong, MD: Is Cannabis Useful in Primary Care?'
Scientific Data Overview and Studies
Spasms and Spasticity
Total Studies = 38
Positive Studies = 35
Inconclusive Studies = 3
Negative Studies = 0
19 Meta-Analyses (18 positive, 1 inconclusive); 3 Animal Studies (all positive); 9 Double-Blind Human Trials (8 positive, 1 inconclusive); 7 Human Trials (6 positive, 1 inconclusive, 1 inconclusive)
15 studies include CBD (13 positive, 2 inconclusive); 23 studies include THC (20 positive, 3 inconclusive); 15 studies include 1:1 THC:CBD (14 positive, 1 inconclusive)
No. of Leafwell Patients (2022) = 3,700 for muscle spasms and spasticity, which may or may not be MS-related; 475 for diseases of the nervous system, where spasms may be a symptom; 243 (multiple sclerosis)
Possible Overall Efficacy: High
Multiple Sclerosis
Total Studies = 131
Positive Studies = 120
Inconclusive Studies = 9
Negative Studies = 2
77 Meta-Analyses (70 positive, 6 inconclusive, 1 negative); 21 Animal Studies (20 positive, 1 inconclusive); 11 Double-Blind Human Trials (10 positive, 1 inconclusive); 16 Human Trials (14 positive, 1 inconclusive, 1 negative); 6 Lab Studies (all positive)
54 studies include CBD (51 positive, 3 inconclusive); 53 studies include THC (49 positive, 4 inconclusive); 4 studies include CBG (all positive); 1 study includes CBN (positive); 1 study includes CBDA (positive); 1 study includes THCA (positive); 37 studies include a THC:CBD 1:1 ratio (all positive)
No. of Leafwell Patients (2022) = 243
Possible Overall Efficacy: High
Quotes from Studies
"Spasticity in chronic spinal cord injury is a condition that can have negative repercussions on the patient's quality of life. Its treatment is complex and sometimes the outcome is insufficient. Cannabinoids have recently been used in multiple sclerosis to successfully treat spasticity that is refractory to other therapies…
Results: Fifteen patients took part in this study. A significant improvement was observed on three of the scales recorded: modified Ashworth scale (z = -2.97; p = 0.003), Penn spasm frequency scale (z = -2.76; p = 0.006) and Numeric Rating Scale (z = -3.21; p = 0.001). The use of the drug was withdrawn in two patients due to side effects.
Conclusions: Sativex can be considered an alternative in patients with spasticity associated with chronic spinal cord injury for whom other therapeutic measures have been insufficient. Further studies need to be conducted before the use of this drug can be recommended and so as to define a complete profile of its long-term side effects."
Grao-Castellote C, Torralba-Collados F, Gonzalez LM, Giner-Pascual M. 'Delta-9-tetrahidrocannabinol-cannabidiol en el tratamiento de la espasticidad en la lesion medular cronica: una experiencia clinica [Delta-9-tetrahydrocannabinol-cannabidiol in the treatment of spasticity in chronic spinal cord injury: a clinical experience]'. Rev Neurol. 2017 Oct 1;65(7):295-302. Spanish. PMID: 28929471
"Between Jan 19, 2013, and Dec 15, 2014, 60 participants were randomly assigned, and 59 participants were included in the final analysis (29 in the nabiximols group and 30 in the placebo group). Modified Ashworth Scale scores improved by a mean of 0·11 (SD 0·48) in the nabiximols group and deteriorated by a mean of 0·16 (0·47) in the placebo group (adjusted effect estimate −0·32 [95% CI −0·57 to −0·069]; p=0·013). Nabiximols was well tolerated, and no participants withdrew from the double-blind phase of the study. No serious adverse effects occurred…
In this proof-of-concept trial, nabiximols had a positive effect on spasticity symptoms in patients with motor neuron disease and had an acceptable safety and tolerability profile. These findings should be investigated further in larger clinical trials."
Riva, Nilo MD et al. 'Safety and efficacy of nabiximols on spasticity symptoms in patients with motor neuron disease (CANALS): a multicentre, double-blind, randomised, placebo-controlled, phase 2 trial'. The Lancet, VOLUME 18, ISSUE 2, P155-164, FEBRUARY 01, 2019.
Conclusion
A significant amount of high-quality evidence shows that medical cannabis is useful for managing spasms and spasticity.
Related Articles
Get your medical marijuana card
Connect with a licensed physician online in minutes.