Where Can I Buy Cannabis Seeds?
If you've ever been interested in growing cannabis at home, then you've probably wondered how you would go about buying seeds. Sure, you could wait for the occasional stray to come through your own bud and hope for the best when you plant it, but there's a better way. There are two reliable ways you can go about buying seeds, depending on where you live.
Download Free Beginner's Guide to Growing Cannabis
You could visit your local dispensary, if you have access to legal marijuana in your state you likely have access to seeds as well. Headshops are also a common way to buy seeds in-person. (Please note however that not all states that have legalized marijuana also have legalized home cultivation.)
On the other hand, you can take a digital approach to making a purchase like we are with most things these days and you can buy them online.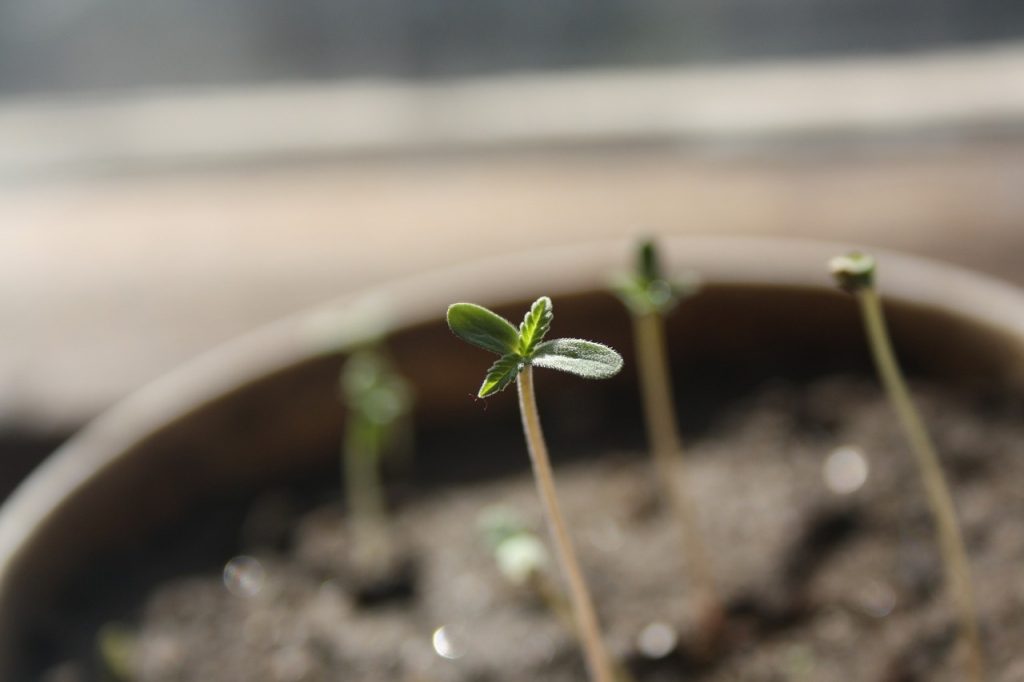 Is it Legal to Buy Cannabis Seeds Online?
The answer to this is a bit of a grey area and it depends on a lot of factors including where you live and where the seeds are coming from. If home growing is legal in your state, then you shouldn't be concerned about purchasing seeds online.
However, you should keep in mind that cannabis is still considered a Schedule I Controlled Substance according to the federal government, and technically shipping even seeds across state lines is illegal.
The most important thing you can do before growing your own cannabis or buying weed seeds online is to learn your state's limitations on growing.
A California based seed company that offers discreet deliveries, guaranteed, Homegrown Cannabis Co. has some big names behind their seeds. With cultivators like Kyle Kushman, Steve D'Angelo, and Nikki & Swami Chaitanya, and partnerships with the likes of Veterans Cannabis Coalition and yours truly, Leafwell, the company is so confident in their seeds that they offer a germination guarantee. Follow their directions and if your seeds don't germinate then they will replace your seeds ASAP.
The Attitude Seedbank prides themselves on being the world's largest cannabis seedbank and they ship worldwide. They carry a wide variety of seeds from hundreds of different brands. Attitude, like most online seedbanks, offers discreet shipping, with the option to require signature for "super discreet" shipping. They also offer a price match policy – but price match purchases must be made over the phone and you need to be able to provide a link to the website where the same seeds are sold at a lower price to get the match.
The DC Seed Exchange came about with Initiative 71, which took effect in the District of Columbia in 2015 allowing the legal possession, transfer and cultivation of personal amounts of cannabis. They only offer seeds from breeders that have had time to perfect their seeds, offer "souvenir seeds" and donate seeds to veterans and disabled persons and caregivers who are in need.
I Love Growing Marijuana is a unique seedbank in the fact that it was founded by a grower who also offers grow guides, strain reviews and more to help you through the growing process. Founder Robert Bergman started growing cannabis in the 90s in Amsterdam and eventually started his blog to help share his knowledge and his love for growing cannabis. Now you can find deals on seeds along with all your growing tips and tricks the blog has to offer.
Seedsman has been selling cannabis seeds online since 2003. Seedsman is not just a seedbank, however – they also develop their own strains and varieties of cannabis as well. Seedsman has quite a large, worldwide reach, and has even supported the campaign for "Cancards" (medical cannabis cards) in the UK.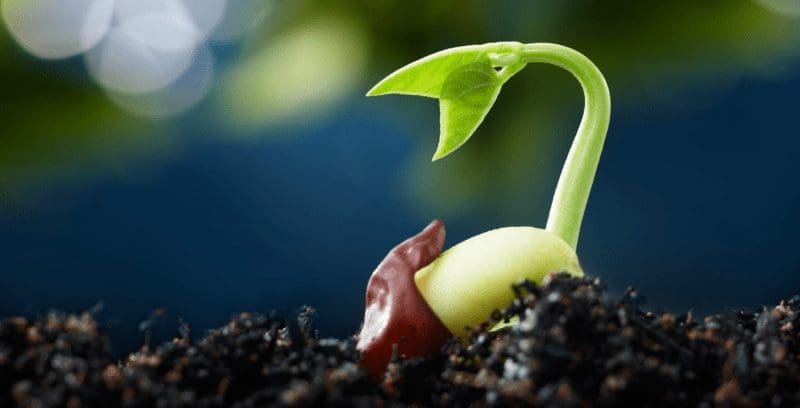 Get Your Medical Card to Grow Marijuana Legally
Whether you can grow cannabis at home and how many plants you can grow will greatly depend on where you live. If you're in the United States, then most states with recreational cannabis laws allow for limited home growing (usually 4-12 plants per household, with some states allowing more if the qualifying physician deems it OK, or if the patient applies for a license to grow more). On the other hand, in states where medical marijuana is legal you would need to get your medical card to grow at home.
Download Free Beginner's Guide to Growing Cannabis
In some states with both medical and recreational laws on the books, medical patients and caregivers are usually allowed to grow more plants than recreational users, so don't neglect to get your card just because cannabis is legal for adult use in your state.
In many states, Leafwell can help you get your medical marijuana certification and any grower's certificates required, so you can start growing your own medicine. We walk you through the application process and connect you to a certified physician in your state. If you think you or a loved one could benefit from medical marijuana don't wait, contact Leafwell today and get relief sooner rather than later.