Can You Use Weed If You Take Cialis?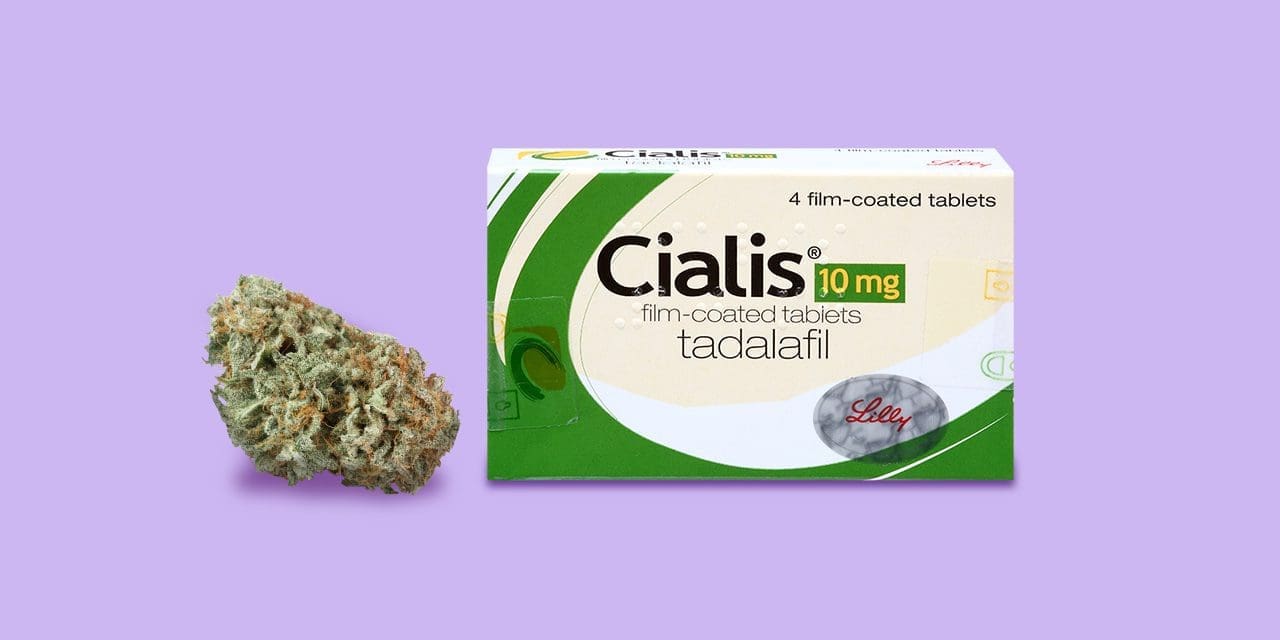 Cialis (also known as Tadalafil in its generic form) is a prescription medication used to treat erectile dysfunction, among other conditions. Cannabis can interact with Cialis as both are metabolized via the same enzyme pathway in the liver. It's vital to be aware of potential interactions that can arise if both substances are used together.
Personalized Cannabis Guidance
Meet with a counselor and get personalized guidance to the right types and doses of cannabis for your unique needs.
Book an Appointment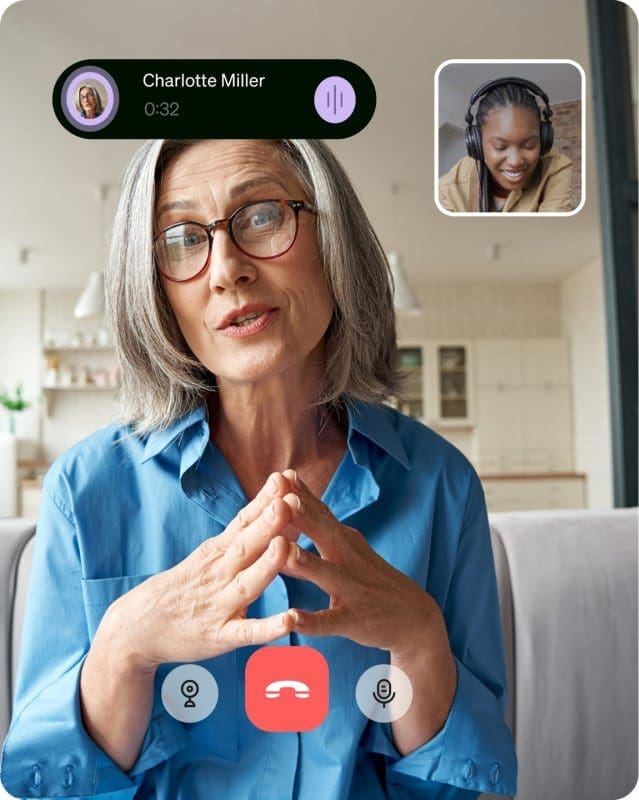 What Is Cialis?
Cialis is an FDA-approved medication that is generally considered safe and effective for most men. It is predominantly used to improve male sexual function by helping to treat erectile dysfunction (ED), a relatively common cause of sexual dysfunction. However, the medicine can also be prescribed for benign prostatic hyperplasia (an enlarged prostate) and pulmonary hypertension.
Cialis is usually taken at least 30 minutes before sexual activity, but can also be consumed daily. It's often compared to Viagra (sildenafil), the most well-known erectile dysfunction medication. However, Cialis remains in the body longer than Viagra, lasting up to 36 hours. Viagra works for up to six hours.
Cialis has been linked to side effects such as flushing, limb pain, back pain, muscle pain, headaches and stomach issues.
Uses and How It Works
Cialis, along with many other erectile dysfunction medications, works by increasing blood flow to the penis, a phenomenon known as vasodilation. The dilation of blood vessels in the penis makes it easier to achieve and maintain an erection, allowing for improved sexual performance.
Cialis, like other major erectile dysfunction medications, belongs to a class called phosphodiesterase type 5 (PDE5) inhibitors. PDE5 inhibitors block PDE5, an enzyme that lives in the walls of blood vessels. The inhibition or blocking of PDE5 causes blood vessels to relax, consequently increasing blood flow to the penis.
Cialis also appears to support the flow of nitric oxide in the blood. Nitric oxide is a vasodilator that works to relax the inner muscles of the blood vessels, causing the vessels to widen. In this way, nitric oxide increases blood flow to the penis, helping to achieve and maintain an erection.
The body metabolizes Cialis through the CYP450 3A4 enzyme pathway in the liver (most ED medications are metabolized via this pathway). CYP3A4 metabolizes between 30% and 50% of drugs on the market. Cialis can therefore interact with other common medications or substances, including marijuana.
When two drugs are metabolized using the same enzyme pathway, they may compete against each other. This process slows down the metabolism of one or both drugs. If you take the two drugs together, the plasma levels of Cialis may increase in the body and stay in circulation for a longer time, triggering side effects.
Potential Benefits and Risks of Mixing Cannabis and Cialis
Cannabis is still a Schedule I drug at a federal level, significantly limiting research into its interactions with Cialis and other erectile dysfunction medications.
However, data indicates that both cannabidiol (CBD) and tetrahydrocannabinol (THC) can inhibit CYP enzymes and therefore affect the way that the body metabolizes Cialis. A range of effects may arise as a result of this interaction.
Potential Benefits
Cannabis is known as an aphrodisiac that can increase sexual desire and arousal. As erectile dysfunction may be caused by psychological factors in addition to physical factors, cannabis may help with promoting relaxation and greater enjoyment during sex.
In addition, a study published in 2017 in the Journal of Sexual Medicine that used survey data collated from more than 50,000 men and women found that marijuana use was associated with increased sexual frequency and did not appear to impair sexual function.
Some cannabis users also anecdotally report that they experience greater arousal, pleasure, and stamina when using weed and Cialis together. However, remember that anecdotes are indicative of people's experiences and perspectives rather than clinically-proven facts.
Potential Risks
Since cannabis and Cialis are both metabolized via the CYP 450 3A4 enzyme, there's a risk that weed may increase some of the side effects of Cialis. While there is no specific research exploring marijuana use and Cialis, there are studies investigating the effects of Viagra and cannabis. Viagra functions in the same way as Cialis and is also metabolized predominantly by the CYP 4503A4 enzyme.
In one case study, a young man experienced a myocardial infarction (a heart attack) after taking Viagra combined with cannabis.
Marijuana and Cialis are both vasodilators, so the combination of the two may also cause a drop in blood pressure, causing dizziness, tiredness, and headaches. In general, the vasodilatory effects of Viagra necessitate caution in its use in patients with cardiovascular disease.
Mixing the two drugs could also increase the risk of priapism, a rare side effect associated with Cialis. Priapism is characterized by an erection that lasts six hours or more and requires medical attention.
Finally, the co-administration of weed and Cialis may also increase erectile dysfunction. Some research suggests that cannabis may make some men unable to reach orgasm or reach it too quickly or slowly.
What to Do If You Need to Use Both Cialis and Marijuana
Speak with your physician if you're considering starting treatment with Cialis and currently use recreational or medical marijuana, it's. By disclosing your marijuana use, your physician may be able to help you prevent or lower the likelihood of possible interactions. A physician will also be able to advise you on your individual level of risk based on your health history and provide you with recommendations regarding safe dosages.
The Bottom Line
Weed and Cialis are both metabolized by the body along similar pathways, which can increase the likelihood of an interaction or side effects. If you currently take medical marijuana or engage in recreational use, speak to a doctor before starting treatment with Cialis so they can educate you about potential risks.
Get Your Medical Card
Connect with a licensed physician online in minutes.