Soil vs. Hydroponics vs. Aquaponics: What's the Best Cannabis Growing Medium?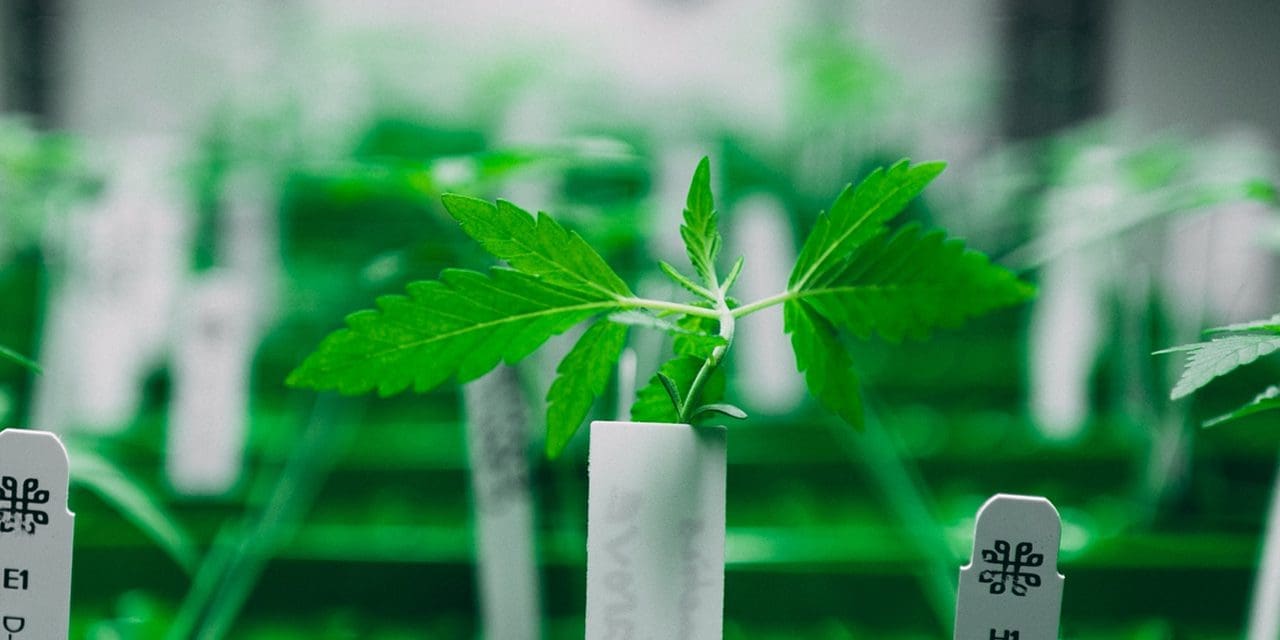 To put it simply, there is not necessarily any "best" growing medium. Some people prefer one over others, whilst others like to switch between soil, hydroponic and aquaponic grows depending upon personal preferences and circumstances. One person might do a soil grow for an outdoor plant, and hydroponics for indoor plants. Those in areas with less water may prefer aquaponics. Regardless of which growing medium you choose for your cannabis plant, there are pros and cons to each.
This blog takes a closer look at soil vs hydroponics vs aquaponics and asks what is the best cannabis growing medium … for you?
Personalized Cannabis Guidance
Meet with a counselor and get personalized guidance to the right types and doses of cannabis for your unique needs.
Book Appointment
Soil Cannabis Grows
Soil grows are great for beginners, and this is the method we here at Leafwell would recommend, as it's the most forgiving of mistakes. In general, cannabis prefers a light and loose soil with a pH of 5.8 – 6.3. The soil ought to contain enough nutrients for the first 3 – 6 weeks of the grow, but you will likely need to top it up with nutrients (nitrogen, phosphorus and potassium – or NPK – in particular) in order to get the best from your plant.
You will also need to feed your soil with organic substances such as humus, compost, worm castings or bat guano in order to fix the nutrients for the plant properly. Ensure that your soil has good water drainage and retention as well. Loamy soil (a mixture of sand, silt and clay) is considered best for cannabis, as it provides excellent water retention and drainage, contains nutrients and high oxygen levels. For people working with other types of soil, coco coir (coconut husks), perlite, vermiculite and clay pebbles may be used to improve soil structure, mineral content, and water retention & drainage. You can also buy soil types designed especially for cannabis.
Here are some advantages when it comes to growing cannabis in soil:
Great for beginners.
More forgiving of mistakes compared to hydroponic and aquaponic systems.
Much less feed is needed, and you needn't keep an eye on your plant as often. Soil can do a lot of the heavy lifting, and you are just topping up as needed.
Many prefer the natural feel of growing with soil, and the end product can be excellent.
Easy to add nutrients – you can use NPK, or even manure! (Bat guano is a popular choice, although worm castings work well, too.)
It's now much easier to get a hold of soils made especially for cannabis plants.
Great for outdoor grows.
A great end product, and many like the "hands-on" and organic nature of soil-grown cannabis.
As for disadvantages:
Soil is a lot more variable.
Soil is not as controllable, especially when it comes to outdoor grows. Variations in temperature, humidity and uncontrollable wind can all affect the quality of your soil.
You may not get as high a yield compared to hydroponic grows, at least when it compares to a comparable indoor soil grow.
However, an outdoor soil grow can produce a big yield of cannabis, and indoor soil growers can still expect large yields comparable to hydroponics if done well.
Download Free Beginner's Guide to Growing Cannabis
Hydroponic Cannabis Grows.
Hydroponic grows don't use soil. Instead, it's a method of growing cannabis by using mineral nutrient solvents in water. The nutrient-rich water is pumped into the plant, or the plant is suspended above a nutrient-rich reservoir, via an inert medium known as a substrate. Baked clay pellets, growstones and coconut coir are all popular inert mediums for hydroponic grows.
Here are some of the advantages of a hydroponic cannabis grow:
You can keep control of the nutrient content.
You can get very high yields with indoor hydroponic grows.
Less water is needed.
Indoor gardening in a climate controlled environment means less can go wrong.
Few if any pest control products are needed for indoor hydroponic grows.
As for disadvantages:
Unlike with soil grows, you need to keep a closer eye on hydroponic grows in order to prevent nutrient deficiencies or overabundance. Constant monitoring is required.
Hydroponic systems are more vulnerable to power outages.
You must be careful of microorganisms creeping into your nutrient reservoir. If one plant is infected with a disease, your whole crop is likely to be infected in a hydroponic set up.
No soil means that, if something goes wrong, no nutrients are flowing into the plant, and the plant can die quickly.
Hydroponic systems can be expensive to set up.
Aquaponic Cannabis Grows
Aquaponics is a combination of hydroponics and aquaculture which is the growing of fish and other aquatic creatures in a tank. Aquaponics is a symbiotic environment where the aquatic animals' discharge or waste feeds the plants growing on top, and the plants remove toxic levels of waste from accumulating in the water. Aquaponics systems have been in use for many years, but it is arguable that they weren't perfected until relatively recently.
Here are some advantages of aquaponics-based growing mediums:
Low water usage overall.
The fish provide the plant with nutrients, so plant feed is not needed.
Little to no chemical usage.
Less susceptibility to pests and diseases.
Cannabis plants grow quite well in aquaponic systems.
As for disadvantages:
Home-based aquaponics systems are usually smaller in size and area, meaning fewer plants can be grown.
Electricity outputs can be quite high for smaller grows.
The fish and the aquarium need to be looked after and kept clean and at a consistent temperature.
More complex than other growing mediums, meaning there are a greater number of points of failure.
Can be quite costly compared to other growing mediums.
Need Some Advice on How to Grow?
Then check out these resources, which look at how to grow cannabis, with a little bit on the biology of the cannabis plant:
Any Final Bits of Advice on Growing Cannabis?
We here at Leafwell recommend keeping it as simple as possible, especially if you're a beginner who's just starting off. Avoid large grows, too. For most people taking their first steps, an indoor soil grow and a feminized or autoflowering variety of cannabis is the best choice. One of the things that turns most people off growing their own cannabis is their first few grows going horribly wrong. Keeping it simple can avoid time and money down the drain, and can help you learn more about the environment you're growing in, ultimately helping you perfect your technique.
Get Your Medical Card
Connect with a licensed physician online in minutes.