Why Do Medical Cannabis Cards Expire?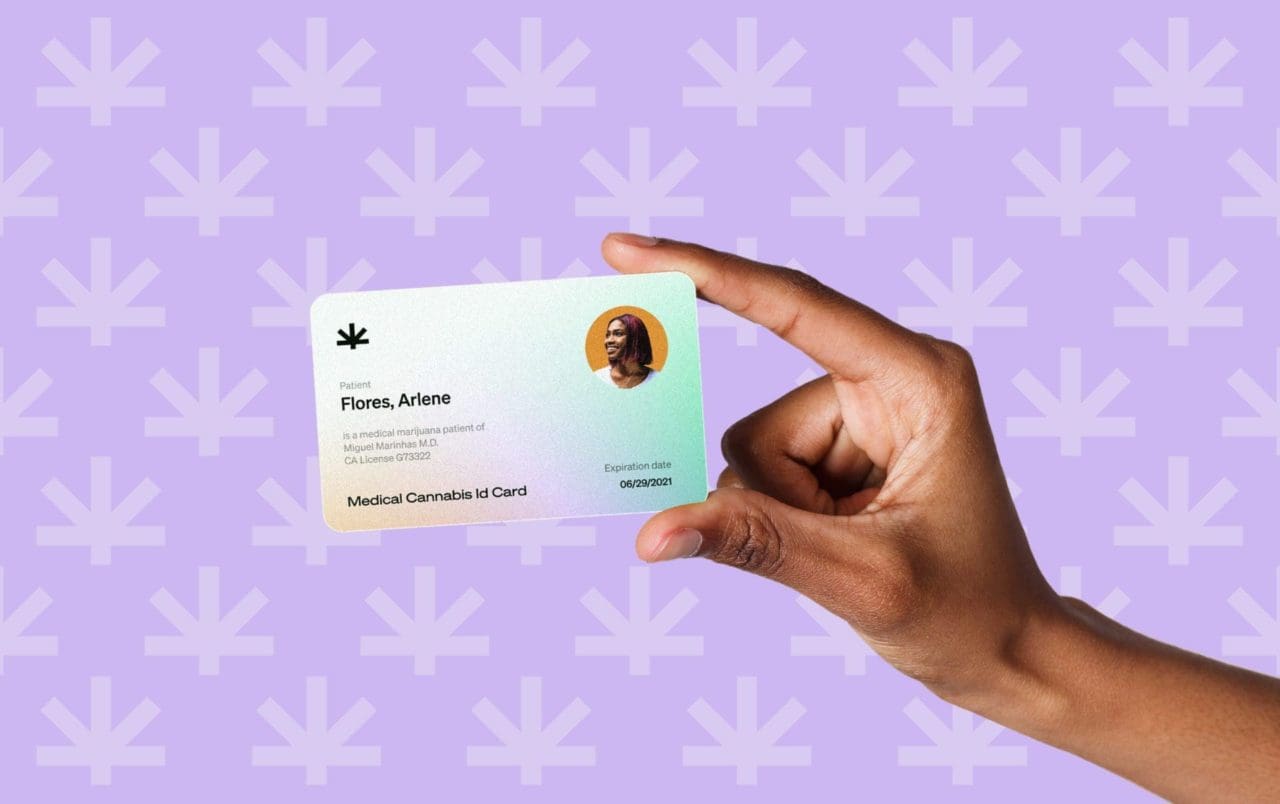 If you already have a medical card, you may wonder why you have to consult with a physician again. After all, you've already been through the motions, talked to a healthcare professional, and been approved as a medical cannabis user. What's the point of doing it again?
Well, in most states, medical cards are only valid for one year, and to renew, you will need to meet with a doctor again. Most state programs require this essential medical requirement annually because cannabis is medicine. And you wouldn't just keep taking other forms of medicine indefinitely without checking in with your physician, would you? Cannabis is no different.
Get Your Medical Card
Connect with a licensed physician online in minutes.
Why do I have to speak with a doctor every year to renew my cannabis card?
Put, your annual check-in with your physician is a significant opportunity to consult with a medical professional. Cannabis is a wonderful and powerful medicine, but it does need to be monitored. Part of cannabis' wonder and power is how it works uniquely with each person. This allows it to be a highly versatile and tailor-made medicine, but this can also mean it takes time to get the correct dose for you. Regular check-ins with your physician ensure that your cannabis dosing is accurate.
By speaking with a physician each year, you'll have the opportunity to talk to an expert about how cannabis has worked for you over the past twelve months. You can share with the physician strains and doses which worked well, alongside addressing less effective doses. The physician should give you guidance to help you get the most out of cannabis as medicine.
It's important to remember that to be a medical patient, you need to have a qualifying medical condition in your state. Now, don't worry: this doesn't mean that if you got qualified for chronic pain but now, thanks to cannabis, you're not in pain, that you won't qualify again. But some conditions are not ongoing, and therefore it is a legal requirement to be recertified. If you have a long-term condition and cannabis is effectively helping you manage this, a consultation with a doctor allows you to be recertified again.
There is also the option to increase your allotment of cannabis in some states. You can do this after using cannabis to allow both the patient and the doctor to determine efficacy and need. Your annual check-in to renew your medical certificate is a great time to discuss increasing your allotment if you feel you could benefit from a higher dosage.
How often do you have to speak with a medical cannabis doctor?
Ok, while we've been talking about annual visits, a few states have cards that are valid for longer. Illinois, for example, has cards that are valid for three years, and Nevada cards are good for two years. Florida, by contrast, requires a follow-up every seven months. And then you have the awkward states like New Jersey, where a state-issued card is valid for two years, but you have to get a physician's certificate annually to keep the card valid.
For most state programs, you'll need to speak to a doctor once a year and can start the process 30 days before your current card expires.
What Happens If I Don't Renew My Medical Card?
If your medical card expires, you will no longer be able to purchase medical cannabis, and Dispensaries will not accept certificates and cards with expired dates on them. Plus, states where there are no digital cards but online registries where patients are looked up will alert budtenders when they search for you that you are no longer a certified patient.
If you live in a state where adult use is not legal, and the police stop you from possessing cannabis without a valid, in-date medical card, you could also face criminal charges. We strongly recommend you always keep an in-date medical card or certificate on your person at all times.
How Do I Renew My Medical Marijuana Card with Leafwell?
If your card has expired or is due to expire, you can renew with Leafwell today. If you are an existing Leafwell patient, we'll email you 30 days before your current card expires to give you plenty of time to renew. Suppose you're not already a Leafwell patient. In that case, you can sign up for an account today and complete the registration to book an appointment or enter our virtual waiting room to see a Leafwell healthcare provider today.
Download Our Guide To Your Cannabis Rights
Get Your Medical Card
Connect with a licensed physician online in minutes.