Is CBD Legal in All 50 U.S. States?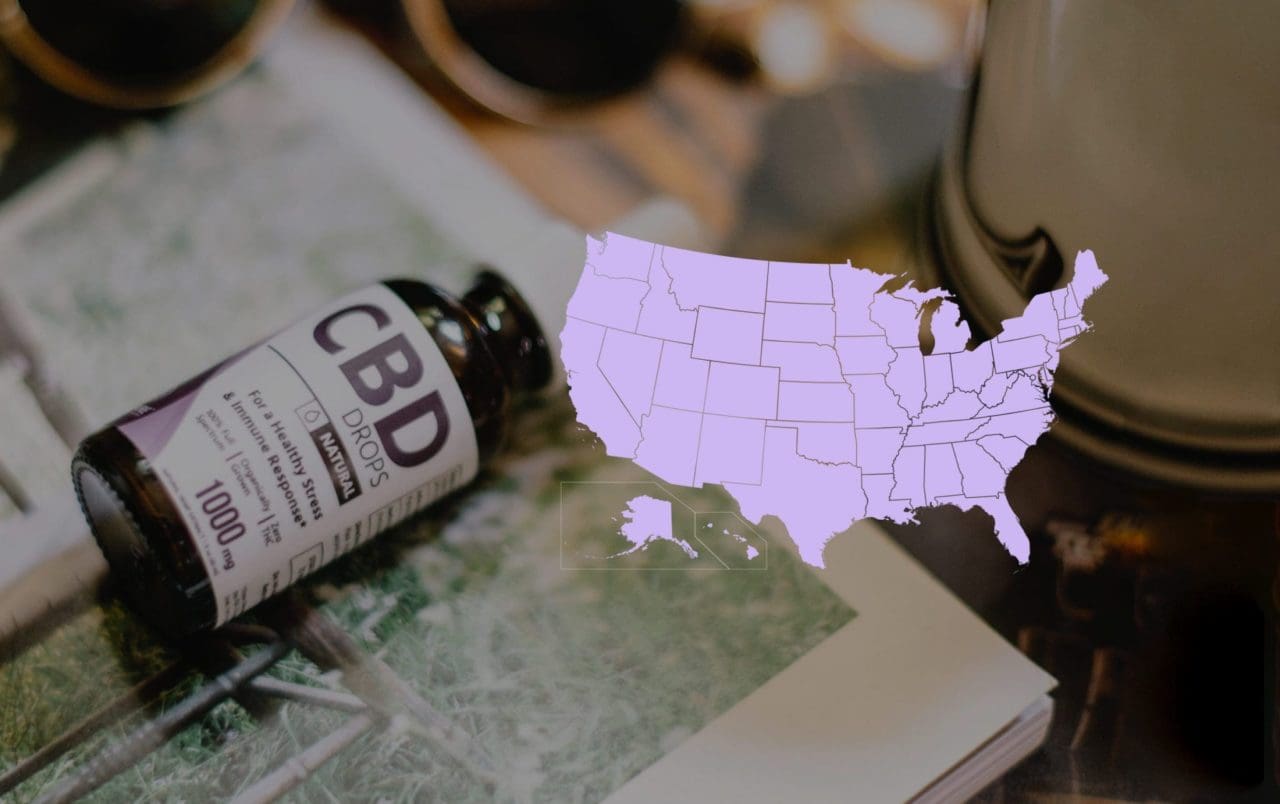 Cannabidiol (CBD) is technically legal in the United States, Washington D.C., the U.S. Virgin Islands, and Puerto Rico.
However, protections only extend to CBD cultivated from hemp plants and with a concentration of tetrahydrocannabinol (THC) below 0.3%. In other words, the legality of CBD derived from marijuana is still in a legal gray area (but more on that in a moment).
In 2018, the United States Congress passed what's known as the Farm Bill, a package of legislation updated every five years that covers a wide range of programs from subsidies for farmers to protections for consumers. The most valuable piece of legislation passed within this recent update was the legalization of the cultivation, production, sale, and possession of hemp at the federal level.
If you're looking for CBD made from hemp plants, there are many states where it's possible to buy and use the product. Learn exactly where CBD is legal in the United States, along with any restrictions on CBD products.
Note: The information in this article does not constitute legal advice. CBD laws continue to evolve and you should seek the most up-to-date information from your governing authority.
Personalized Cannabis Guidance
Meet with a counselor and get personalized guidance to the right types and doses of cannabis for your unique needs.
Book an Appointment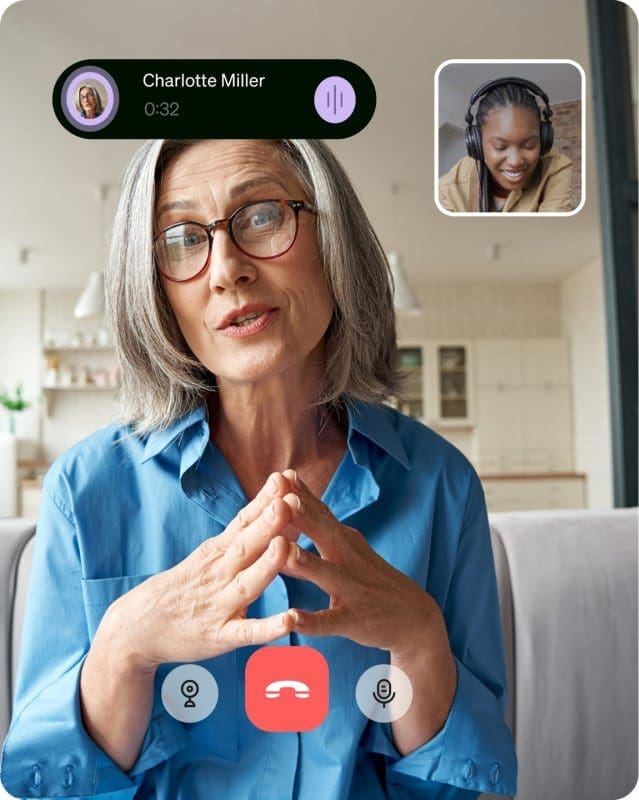 Is CBD Legal in All 50 States?
Currently, 47 of the 50 U.S. states — as well as the District of Columbia — have legalized the sale and use of hemp-derived CBD products. However, some states have restrictions on what CBD products can be sold.
States with No Restrictions on CBD Sales
Alabama
Hawaii
Illinois
New Jersey
New Mexico
New York
North Dakota
Ohio
Oklahoma
Virginia
Wyoming
States with CBD Restrictions
The following states have some restrictions on CBD products:
Alaska
Arizona
Arkansas
California
Colorado
Connecticut
Delaware
Florida
Georgia
Indiana
Kansas
Kentucky
Louisiana
Maine
Massachusetts
Maryland
Michigan
Minnesota
Mississippi
Missouri
Montana
Nevada
New Hampshire
North Carolina
Oregon
Pennsylvania
Rhode Island
South Carolina
South Dakota
Tennessee
Texas
Utah
Vermont
Washington
West Virginia
Wisconsin
Note that the above restrictions apply to recreational CBD consumers. Medical marijuana cardholders may not face the same restrictions in every state.
States Where CBD Is Illegal
Only a couple of U.S. states have laws prohibiting the sale and use of CBD hemp products.
Idaho
According to Idaho state law, any hemp-derived CBD product must meet two conditions in order to be legal. First, it must contain 0% THC, not just less than 0.3%. Second, it must be classified as "not marijuana" under Idaho Code§ 37-2701(t). In simple terms, this means the CBD can only be taken from certain parts of the hemp plant.
Nebraska
CBD is still technically illegal in Nebraska, but hemp-derived CBD was decriminalized by the state government in a bill passed on May 30, 2019. Nebraska LB 657 removed hemp and hemp-derived products from the controlled substances list. Any CBD product sold in Nebraska must contain less than 0.3% THC and follow certain manufacturing, testing, and delivery rules.
The Legal Gray Area: Marijuana-Based CBD Products
Unlike hemp-derived CBD products, the use of CBD products with marijuana is still in a gray area when it comes to legal sale and usage. Some states allow marijuana-based CBD without medical exemption; other states require a medical exemption. Idaho, Nebraska, and South Dakota are the only states where marijuana-derived CBD is illegal.
Below are the U.S. states where you can legally purchase marijuana-derived CBD and use it for a wide range of medical conditions:
Alaska
Arizona
Arkansas
California
Colorado
Hawaii
Kansas
Maine
Michigan
Nevada
Oregon
Vermont
Washington
One important note: When in doubt, check with your local government on the legal status of all marijuana products, including marijuana-derived CBD.
Below are the states where any CBD product derived from a marijuana plant that contains more than 0.3% THC requires you to obtain a medical marijuana card or receive an exemption for a diagnosed condition:
Alabama
Connecticut
Delaware
Florida
Georgia
Illinois
Indiana
Iowa
Kentucky
Louisiana
Maryland
Massachusetts
Minnesota
Mississippi
Missouri
Montana
New Hampshire
New Jersey
New Mexico
New York
North Carolina
North Dakota
Ohio
Oklahoma
Pennsylvania
Rhode Island
South Carolina
Tennessee
Texas
Utah
Virginia
West Virginia
Wisconsin
Wyoming
Be sure to review the current laws in your state regarding the sale or use of any CBD product.
Experience the benefits of CBD products and the whole cannabis plant with a medical marijuana card. Reach out to the qualified doctors at Leafwell and we'll meet with you in our virtual clinic to start you on your way to obtaining an MMJ card.
Get Your Medical Card
Connect with a licensed physician online in minutes.
Frequently Asked Questions
Why is CBD oil legal when THC is not?

Although CBD oil may have mild psychoactive effects, it is not considered a psychoactive substance to the same degree as THC. THC, especially in high concentrations, has strong intoxicating effects, which is partially why cannabis is considered a Schedule I Controlled Substance under federal law.
What is the legal limit of THC in CBD products?

In most states, CBD products must contain no more than 0.3% THC. However, there are exceptions in some states, so check with your local legislature before purchasing any CBD products.
Is hemp-based CBD oil legal?

Hemp-based CBD oil and other hemp products are fully legal in most states, whereas marijuana-based CBD products are not. Cannabis and CBD laws are constantly changing, so verify the legal status of any drug before you purchase it.