Indoor Cannabis Cultivation Is Growing a Giant Carbon Footprint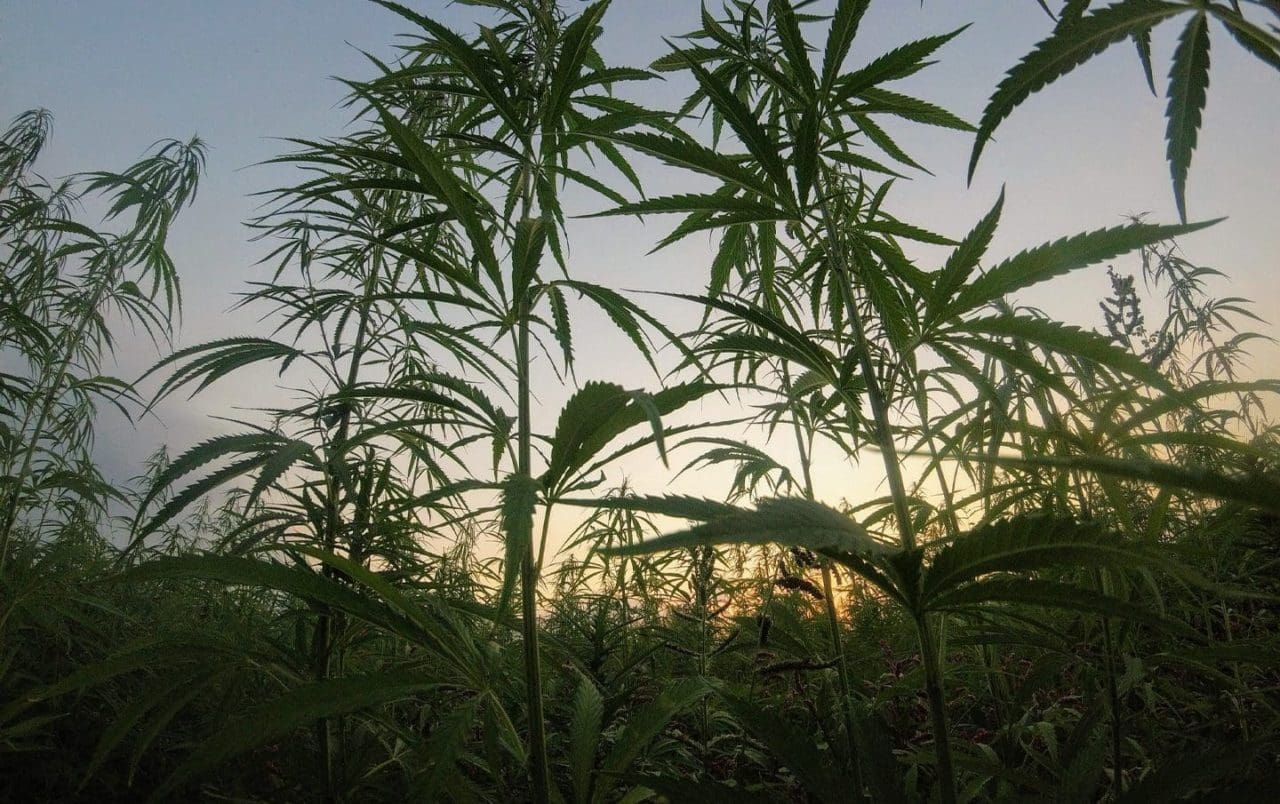 To the mindful medical cannabis consumer, snapshot visions of massive cannabis grows flowering row upon row inside thousands of repurposed industrial warehouses across the land is akin to picture postcard perfection.
Indoor cannabis grows are safe and sheltered from the natural outside elements and predators, human and animal. The piercing odor of resinous plant life is contained within the four walls of the indoor cannabis farm, bothering no one's olfactory prejudices. The orderly arrangement of cannabis plants in progressive stages of maturation and the precise systems of irrigation, lighting and ventilation give an impression of cleanliness and efficiency.
Surely, no superior system than indoor cultivation has ever existed for the production of marijuana.
Greenhouse Gas Emissions From Indoor Cannabis Cultivation
There is one secret glitch to indoor cannabis cultivation, as revealed in a study published March 8, 2021, on Nature Sustainability by Colorado State University researchers. The catch to indoor cannabis cultivation is that every kilogram of dried cannabis flower produced in warehouse marijuana farming creates between 2,283 to 5,184 kilograms of carbon dioxide greenhouse gas emissions.
The 2021 Colorado State study is titled "The Greenhouse Gas Emissions of Indoor Cannabis Production in the United States." It is not alone in putting indoor cannabis production's carbon footprint in a daunting perspective:
A 2012 study by Lawrence Berkeley National Laboratory researchers estimated that the annual carbon dioxide output of indoor marijuana grows nationally was the equivalent to the greenhouse emissions of three million automobiles.
A 2018 tally compiled by New Frontier Data titled "The Cannabis Energy Report: Current and Evolving State of Cannabis Energy Consumption" calculated that U.S. legal indoor cannabis cultivation consumed enough electricity to power 92,500 homes for a year.
Adding the electricity needs of illegal indoor cannabis production to the power used by legal indoor marijuana grow sites, New Frontier Data, which specializes in "data, analytics and business intelligence on the global cannabis industry," summed up the joint consumption as, "roughly equal to the total electricity generated annually by the Hoover Dam."
The 2021 Colorado State University study found that the state's legal cannabis emits more greenhouse gases than its coal mining industry.
Colorado State University researcher Hailey Summers told New Scientist: "The emissions that come from growing one ounce [of indoor cannabis flower] is about the same as burning seven to 16 gallons of gasoline."
To personalize the greenhouse impact of marijuana produced indoors, Gizmodo came up with the buzz killing calculation that every eighth ounce of cannabis produced indoors and bought at a regulated marijuana dispensary is packing up to 41 pounds of carbon footprint.
Download Free Beginner's Guide to Growing Cannabis
Everything that Makes Indoor Cannabis Cultivation Great Adds to Its Carbon Footprint
The "2020 State of the Industry Report" from Cannabis Business Times states that 41 percent of American cannabis farming is being conducted indoors.
Aside from enhanced crop security, the preference for warehouse style cannabis farming is based on improved pest and disease eradication, precise control of plant flowering processes and higher product yields.
Each of the added value controls offered by indoor marijuana cultivation is achieved at the expense of carbon dioxide emissions.
High intensity grow lights, indoor temperature controls, and pumping in carbon dioxide to accelerate plant growth are all cited by the Colorado State University scientists as drains on electricity and natural gas. The researchers discovered that heating, ventilation and air conditioning ate up more energy than any other processes.
The Florida climate calls for continuous dehumidifying of warehouse cannabis grows. Heating is the bigger demand to keep indoor cannabis thriving in Colorado.
Outside the confines of the warehouse itself, the Colorado researchers added in greenhouse gas pollution created by production and transportation of water, fertilizers, fungicides and bottles of carbon dioxide, and by trucking operational waste to landfills.
Even taking into account all the greenhouse gas emissions streaming from a typical indoor cannabis cultivation operation, Lawrence Berkeley National Laboratory alumnus Evan Mills points out that the Colorado research squad failed to include greenhouse emissions connected to storage and processing.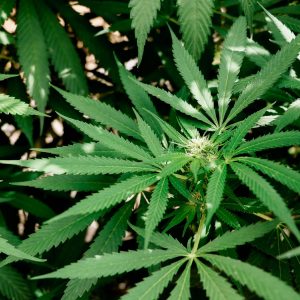 What's Bad About Indoor Cannabis Cultivation's Carbon Footprint?
The United States is trending toward legalizing adult recreational and medical marijuana across the country. With freer marijuana access, cannabis consumption is set to increase dramatically in the next few years, right on pace with the escalating severity of global warming.
Cannabis production will expand to meet rocketing demand, as the market dictates. Thousands of large-scale cannabis warehouse grow sites could pop up across the country, a potentiality that only increases the urgency to reduce the carbon footprint left by indoor marijuana cultivation right now.
The intent of the Colorado greenhouse gas study is to encourage commercial marijuana growers to address environmental issues while America's regulated cannabis industry is still young.
"We would like to try and improve environmental impacts before they have become built into the way of doing business," said research scientist Evan Sproul.
As far back as 2012, Lawrence Berkeley National Laboratory researchers warned, "Were [cannabis] product prices to fall as a result of legalization, indoor production using current practices could rapidly become non-viable."
In 2018, New Frontier Data Founder and CEO Giadha Aguirre de Carcer restated the energy use warnings of the Lawrence Berkeley National Laboratory and foreshadowed the concerns of the University of Colorado team.
"With an estimated 162 percent increase in U.S. electricity consumption [between 2018 and 2022] from cannabis cultivation," said Aguirre de Carcer, "it is important that we understand the environmental impact of this fast-evolving industry… at a critical time during which the industry's foundational infrastructure is being built."
How to Solve Indoor Cannabis Cultivation's Greenhouse Gas Problem
The 2012 Lawrence Berkeley National Laboratory study predicted that legalization would not lighten indoor cannabis's heavy carbon footprint. Consumer labeling information was suggested to raise awareness that increased efforts to reduce energy use in cannabis cultivation were needed.
By 2018, calculations from New Frontier Data researchers showed that indoor cannabis cultivation consumes 18 times more energy than outdoor growing.
The 2021 Colorado State University research team suggests that cultivating marijuana in the open air or in greenhouses would eliminate the need for grow lights and ventilation and heating systems, lowering energy demands and cutting carbon emissions.
However, eliminating warehouse cannabis grow operations seems very unlikely now. They are entrenched. A starting point to making indoor cultivations less energy wasteful would be to upgrade to LED bulbs and retrofit older climate-control systems. One problem is that no government body is telling indoor cannabis growers to take steps toward conserving energy sources.
"Policymakers and consumers aren't paying much attention to environmental impacts of the cannabis industry," Colorado State University's Jason Quinn wrote in an email to Gizmodo. "There is little to no regulation on emissions for growing cannabis indoors. Consumers aren't considering the environmental effect either. This industry is developing and expanding very quickly without consideration for the environment."
Cannabis growers and consumers have been on the carbon footprint crash course for ten years. It's time to take the wheel. Leafwell is here to support environmentally friendly and ecologically conscious cannabis farms, and help shine the spotlight on the power and responsibility of our industry.
Get Your Medical Card
Connect with a licensed physician online in minutes.