How to Get an Arkansas Medical Marijuana Card in 2022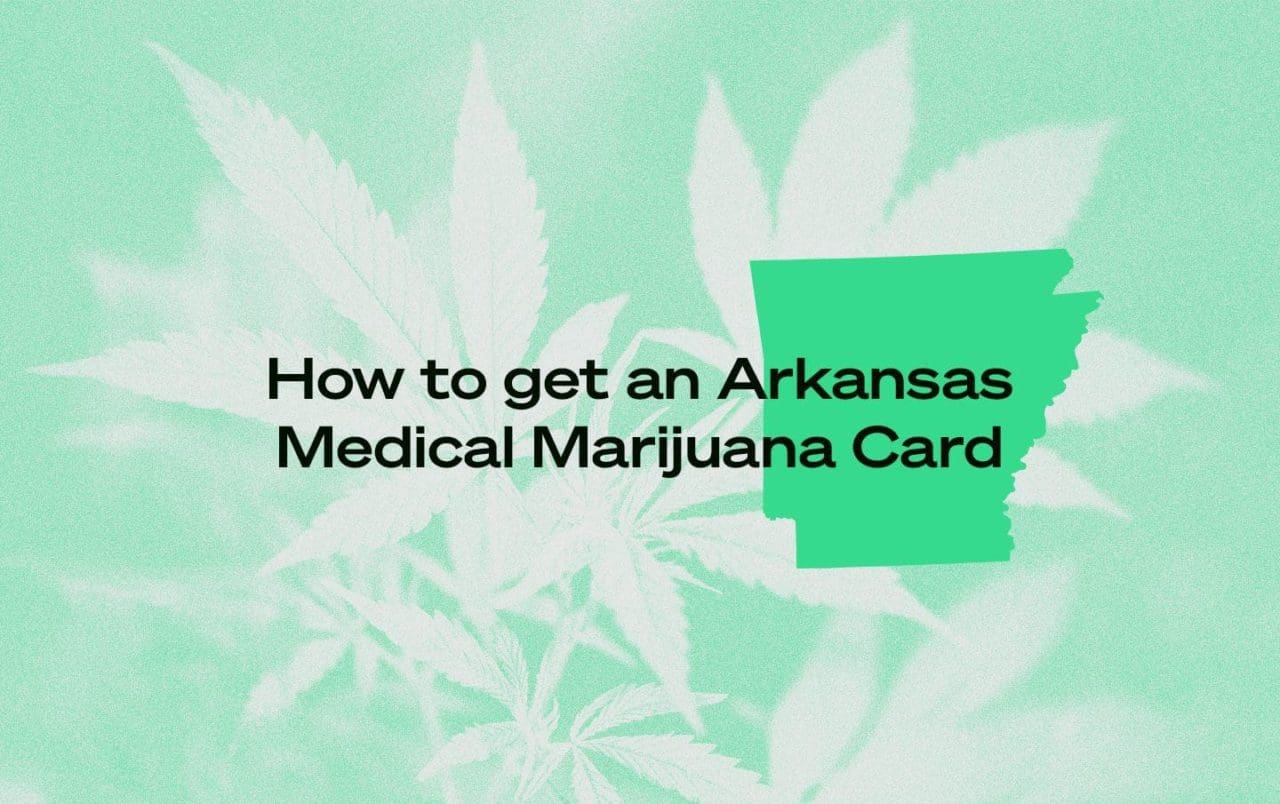 Are you interested in getting a Medical Marijuana Card in Arkansas? You've come to the right place. We hope this article acts as a valuable guide to help you understand the process of applying for your MMJ Card. We keep this information up to date to make sure it is accurate and makes your journey as simple as possible. Keep reading to find out more.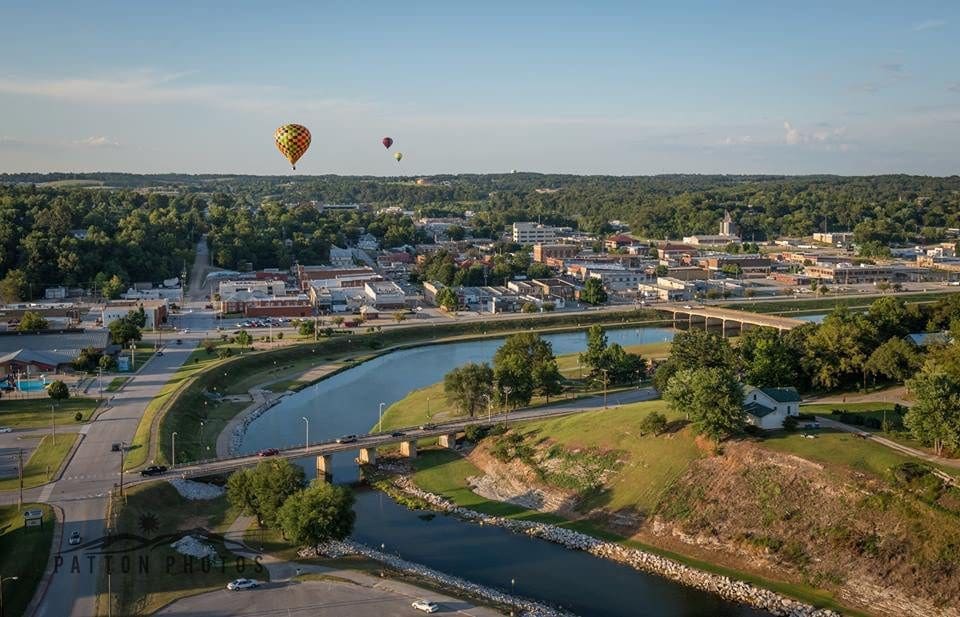 Getting an Arkansas Medical Marijuana Card Online with Leafwell via Telehealth
You can get certified for medical marijuana in Arkansas online via telemedicine platforms like Leafwell.
We've put together this valuable guide which will answer all your questions and help individuals living in Arkansas State understand the importance of applying for their Arkansas MMJ Card. You can visit our Ultimate Guide to Getting a Medical Marijuana Card for more general information.
Who Can Apply for an Arkansas Medical Cannabis Identification Card?
To apply for a Medical Marijuana Card in Arkansas you must be a legal resident of Arkansas State.
Patients must be aged 18 or over in order to qualify for a medical marijuana card in Arkansas, or have a caregiver who can access cannabis if the patient is a minor or adult who cannot buy/grow for themselves. Arkansas medical marijuana caregivers must be aged 21 or over.
Note that members of the Arkansas National Guard and the United States Military cannot obtain an MMJ Card under current Arkansas marijuana laws.
What Does an MMJ Card Permit in Arkansas?
An Arkansas medical marijuana card allows you to access all licensed dispensaries in Arkansas and purchase medical marijuana legally. Individuals holding an MMJ Card in Arkansas are permitted 2.5 ounces every 14 days and this card is proof that you are legally allowed to possess, transport and consume medical marijuana products. Dispensaries will stock a range of medical marijuana forms including tinctures, oils, dry flower, creams, edibles and plant material to be used in vaporizers. You can consult with your doctor to discuss the correct strength and potency for your condition(s).
Medical marijuana patients who are under 21 may be restricted from smokable forms of cannabis.
It is not legal to cultivate cannabis plants in the state of Arkansas, even for qualifying medical marijuana patients or their caregivers.
How do I Apply for an Arkansas Medical Cannabis Card Using Telehealth?
With Leafwell, you can get your Arkansas Medical Marijuana Card in 4 steps:
It's quick and easy! Plus all of your data and medical records are secure on our state-of-the-art, HIPAA-compliant telehealth platform.
2. See a physician online
This consultation fee is $149 for an examination, subject to change.
3. Attend your appointment and get a medical cannabis certificate from a state-licensed physician.
The process is quick, simple and HIPAA-compliant. Most appointments take 15 minutes or less.
4. Get qualified for medical cannabis by attaching your certificate to a completed application. You can apply and send off your application online.
The application fee, payable to the state, is $50. The application fee and the physician's fee (mentioned above) are separate.
Get Your AR Medical Card
Connect with a licensed physician online in minutes.
It takes the Arkansas government 7 to 14 days to process the application. It can take between 7 and 30 days to get a physical copy of your medical marijuana card in Arkansas.
The Arkansas Department of Health Medical Marijuana Page
What Does My Medical Marijuana Evaluation with Leafwell Include?
An evaluation with Leafwell includes:
The chance to speak to a qualified, Arkansas-licensed medical marijuana doctor.
A one-year medical marijuana certificate – you will need this to apply for your medical marijuana card.
Safe, secure payment, and no charge if you are not approved.
How Much Does it Cost to Get an Arkansas Medical Cannabis Card?
The consultation with one of the Arkansas Registered Practitioners is a one-off fee of $149. However, if you do not qualify for an MMJ Card and our practitioner elects not to sign your certificate, you will not be charged.
Upon submitting your application to the Arkansas government, you will pay an application fee of $50. This is separate to the Leafwell fee.
It costs $50 per year to renew your card with the state. A renewal certificate from Leafwell is $149.
What Conditions Qualify for Medical Marijuana Cards and Physician's Cerification in Arkansas?
For your application to be successful, a registered practitioner must certify a permanent or temporary diagnosis of one or more of the conditions listed under Arkansas law.
According to the Arkansas medical cannabis program in 2020, the following conditions may qualify you for a medical marijuana card in Arkansas:
Arthritis (severe)
Hepatitis C
Ulcerative colitis
Cachexia or wasting syndrome
Intractable pain that doesn't respond to any other treatment
Conditions that cause seizures, e.g. epilepsy
Conditions that cause severe or persistent muscle spasms, e.g. muscle sclerosis (MS)
Note that this list is up to date as of April 2022. Legislation or the Commissioner of Health may add additional conditions, at which time, Leafwell will update this list.
By taking the correct dose of medical marijauna, many patients who experience symptoms from these conditions find their lives transformed. Medical marijuana can give individuals back their energy and capacity to enjoy life, get out in the fresh air and lead a comfortable, healthy and happy existence. We believe in the power of medical marijuana to change lives for the better and give individuals the power to control their own medical conditions. Our licensed physicians believe this too which is why they work with Leafwell and help as many patients as possible to secure a medical marijuana card if they, as experts, believe cannabis may help alleviate symptoms and medical issues.
Get Your Arkansas Medical Card
Connect with a licensed physician online in minutes.
What Documents Do I Need to Apply for a Medical Cannabis Card?
In order to apply for your MMJ Card in Arkansas, you will need to show your signed certificate which provides proof of your condition as well as your identification documents. You should gather together the following:
ID
Proof of address
Your signed certificate (which can be obtained via Leafwell)
Below are all of the acceptable forms these documents may take.
Acceptable ID
Driver's license
Passport
State-produced ID card – patients must be a resident of Arkansas
Acceptable proof of residency
Bank statement
Utility bill
Correspondence with a state department
Signed Certification
A PDF version will be emailed to you upon successful completion of your consultation with a registered practitioner on Leafwell's secure platform. Alternatively, you can scan in and upload the signed certificate which will be sent to you via post a few days after your appointment.
Do I Need to Present my Medical Records to Leafwell to Qualify for Medical Cannabis?
Yes. In order to responsibly sign a certificate which permits individuals to apply for an MMJ card, our registered practitioners must have a comprehensive understanding of your medical history. This allows them to provide an accurate assessment to ensure that medical cannabis is a good option for each patient on a case by case basis.
How Does a Caregiver Apply for an Arkansas Medical Marijuana Card?
Some patients may be eligible for an MMJ Card but unable to apply for one themselves. For example, should the patient be a minor under the age of 18, or if the patient needs assistance accessing medical cannabis, a caregiver can be assigned to complete the process on their behalf.
In order to qualify for a designated caregiver registry card to legally purchase medical marijuana for a qualified patient, you must meet the following qualifications:
Be 21 years of age or older
The individual you are providing care for must be physically disabled or a minor
Have not been convicted of an excluded felony offense – a Criminal History Check will take place, for which the Caregiver must pay a $37 fee
Be an Arkansas resident with proof of residency (AR Driver's License or AR State ID card)
State law prohibits members of Arkansas National Guard and United States Military from obtaining a registry ID card.
Parents or legal guardians of a minor with a qualifying condition are not required to complete Criminal History Check. The parent or guardian will still register as a caregiver and pay the registry card application fee. All fees are nonrefundable.
Can a Qualifying Patient Grow Cannabis in Arkansas?
No. Cultivating cannabis is illegal in the state of Arkansas. There are 5 licensed cultivators in the state as of 2020.
Are My Details Kept Confidential When I Apply for a Medical Marijuana Card?
Yes. Leafwell is committed to protecting the privacy of our patients. Our services are HIPAA compliant and our systems are designed to keep all of your confidential details safe.
Does Arkansas Have Medical Marijuana Reciprocity?
Yes, to a limited extent. Limited reciprocity is available to 'visiting qualifying patients'. In order to qualify, the patient:
must not be a resident of Arkansas (or has resided in Arkansas for less than 30 days),
must have been diagnosed with a medical condition recognized under the Arkansas Medical Marijuana Act, and
must possess a medical marijuana registration card or its equivalent that was issued pursuant to the laws of another state.
The out-of-state registration card has the same force and effect as a card issued in Arkansas except that the visiting qualifying patient may not purchase medical marijuana in Arkansas. To find out more about the medical marijuana reciprocity, get in touch with the expert Leafwell team today.
Getting a Medical Marijuana Card in Little Rock, Fort Smith, Fayetteville, Eureka Spring and Bentonville
There is little if any difference in medical cannabis laws between different Arkansas jurisdictions. However, some localities have been more proactive than others when it comes to the decriminalisation of marijuana. In 2006, Eureka Spring voted 64%-36% to make the enforcement of cannabis laws the lowest police priority, a progressive mood. Fayetteville residents followed suit in 2008 when they approved a similar initiative in their city a 62% to 38% margin. However, at the present time, possession of cannabis without a medical cannabis card remains a criminal offence.
Leafwell MD Little Rock
6303 Kanis Rd, Little Rock, AR 72204
918-879-1678
Leafwell MD Bentonville
406 Razorback Drive, Bentonville, AR 72712
918-879-1678
Get Your Arkansas Medical Card
Connect with a licensed physician online in minutes.
History of Medical Marijuana Laws in Arkansas
Here's a brief overview of the marijuana laws in Arkansas after it was made illegal in 1923.
2012 – The Arkansas Medical Marijauna Act (Issue 5) was put up for vote but was defeated by 48.6% to 51.4%

November 8th, 2016 – Arkansas passed its Medical Marijuana program when Issue 6 succeeded by 53% to 47%. Issue 6 was proposed as an amendment to Issue 5 and establishes a system for growing, purchasing and distributing medical cannabis. It also provides legal protection for physicians and patients.

The amendment also created the Medical Marijuana Commission and 24 bills were signed into law to complete the implementation of the program. Under the Medical Marijuana Commission, the following licenses have been distributed:
5 cultivators
33 retail dispensaries
20 dispensaries

2019 – a decriminalisation bill was introduced but it has not yet been advanced.
Current Arkansas Medical Marijuana Laws
Arkansas marijauna laws are some of the harshest in the United States. Therefore, Leafwell strongly recommends the obtainment of an MMJ Card in Arkansas if you are eligible under one of the conditions. Possessing less than four ounces of marijuana is classified as a misdemeanor and those caught may be fined up to $2,500 or sentenced to up to one year in jail.
In light of the Coronavirus pandemic, regulators permitted telehealth consultations between patients and doctors for cannabis certificate consultations. Additionally, the registry cards which have already been issued will no longer expire on the date stated and expiration dates have been suspended indefinitely. This improvement of access has seen an increase in applications in recent months.
It is prohibited to use medical cannabis in a school bus or on the grounds of any school, in a correctional facility, in a private residence which is used to provide licensed child care or similar social service care, and in any public place where one could reasonably be expected to observe by others. Leafwell recommends you consume medical marijuana in your home.
Useful Links
To find out more about getting a Medical Marijuana Card in Arkansas, get in touch with the expert Leafwell team today or use any of these verified resources below:
Get Your Arkansas Medical Card
Connect with a licensed physician online in minutes.