Is Higher Education Your Path to a Cannabis Industry Career?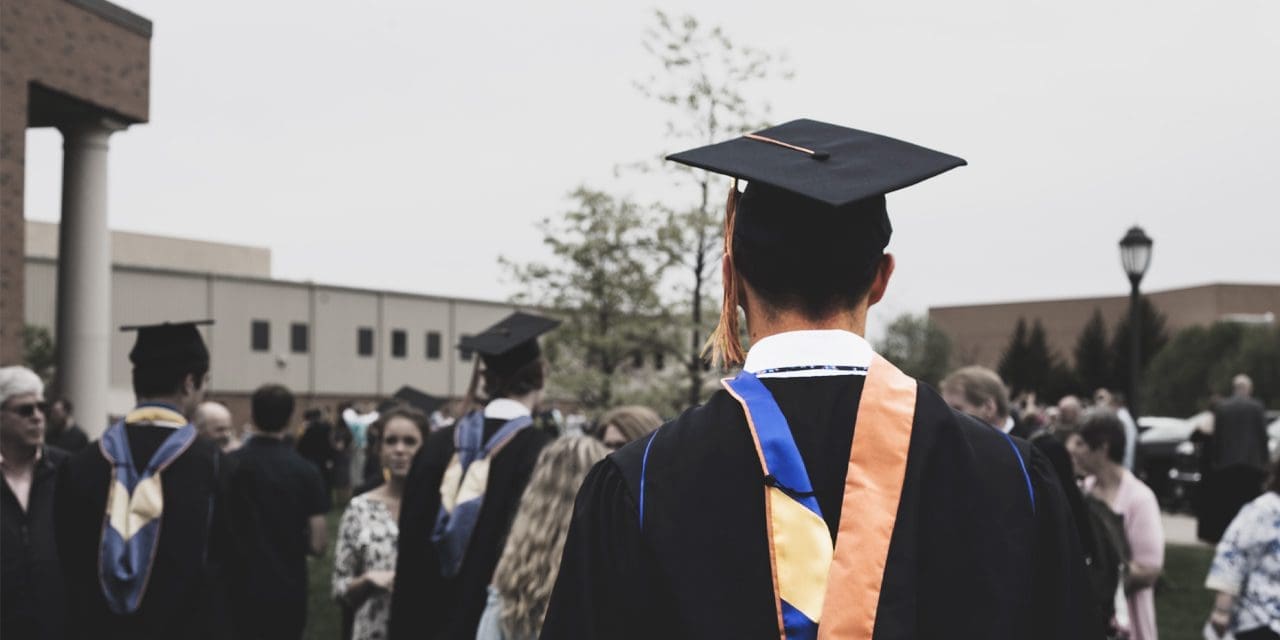 When we think about the medical cannabis industry, the focus is often on how many patients are registered or how many dispensaries are licensed in a state. But the campaign to legitimize and expand access to this medical alternative goes beyond the monetary aspects of the industry. Beyond patients and dispensaries, acceptance and growth in other areas are key indicators of the industry's success and evolution. And one area in which cannabis has evolved is education.
Get Your Medical Card
Connect with a licensed physician online in minutes.
How Education and the Cannabis Industry are Connected
Let's take Pennsylvania as an example.
Medical cannabis was legalized in Pennsylvania in 2016 through a bill passed by the state legislature. Since legalization, the medical marijuana community in Pennsylvania has been steadily striving to legitimize therapeutic cannabis products and treatments. In recent weeks, the state crossed a threshold of 100 dispensaries serving the needs of 150,000 registered patients in a half-billion dollar market. The Keystone State's green boom in medicinal cannabis entrepreneurship has also fed ancillary economic drivers, such as institutions of higher learning.
On December 20, 2020, Philadelphia's KYW Newsradio heralded the arrival of cannabis studies on the campus of Saint Joseph's University, a private Jesuit college founded in 1851. For now, Saint Joe's marijuana courses will be offered only on the virtual campus. The school will award certificates for six-month online classes in business, agriculture and horticulture, law, and health care as those subjects apply to regulated medical marijuana.
Josh Power, executive director for graduate and extended studies at Saint Joseph's, told KYW Newsradio that students who successfully complete the medical cannabis courses will be awarded certificates of completion and be referred to an employer network "which will hopefully help them get started in their new career."
Power bases his optimism that students who earn medical cannabis certificates will find ready employment in the medical marijuana sphere on a network of what KYW Newsradio calls "the rapidly growing industry's tentacles."
Is there a better indication that a formerly clandestine industry has become legitimate than medical cannabis logistics and laws being studied as career opportunities at a century and a half old Catholic university?
Marijuana Studies for Medical Professionals
The academic stamp of approval for medical marijuana employment had been delivered by Philadelphia's University of Sciences well before KYWN cracked the story of Saint Joseph's majoring in pot studies. Medical cannabis education at the University of Sciences is offered through the school's Substance Use Disorders Institute. Taking into account that "physicians, pharmacists, and nurses received next to no education on cannabis as a therapeutic option in their medical training," the University of Sciences certificate courses are tailored for medical professionals who want to be certified as a medical marijuana dispensary doctor or pharmacist.
Pennsylvania's medical cannabis regulations require that every licensed medical marijuana dispensary have a staff physician or pharmacist on duty during the dispensary's operating hours. The Department of Health (DOH) requires that medical marijuana dispensary doctors and pharmacists complete a four-hour university level medical cannabis training course.
Mandated medical cannabis certification topics in Pennsylvania include "state and federal regulations, the endocannabinoid system, cannabis pharmacology, best practices in patient evaluation, product formulation and dosing, the potential for drug interactions, adverse events, and addiction, and how to address concurrent opioid use, as well as palliative care considerations for pain management."
Get Your Medical Card
Connect with a licensed physician online in minutes.
Alternative Careers in the Cannabis Industry
Not every student of cannabis who wishes to pursue career opportunities in the medical marijuana industry through higher education lives in Philadelphia or is already a doctor or pharmacist. These limitations should be no obstacle to an aspiring medical marijuana industry careerist who is academically inclined. Universities throughout America's cannabis legal states have adopted marijuana studies curriculums geared toward filling the expanding need for professionals and trained skilled labor necessary to match the growth of legal adult use and the medical cannabis market.
Aside from experts in the plant, such as chemists, botanists, extraction technicians and grow masters, the legal cannabis industry is opening employment opportunities for marketing and business development professionals, customer growth specialists, and financial services and regulatory experts.
Cannabis Education Programs Across the US
Oakland, California's Oaksterdam University defines itself as "the world's first cannabis college." Similar to the Cleveland School of Cannabis in Ohio, the curriculum at Oaksterdam University is steeped in courses conducted by purported world respected cannabis professionals and geared toward propelling students into a future in the cannabis industry.
The curriculum of both Oaksterdam and the Cleveland School of Cannabis provide cannabis industry students who complete their programs with certificates. The cannabis educational institutions claim that these certificates, to quote the Cleveland School of Cannabis, "are recognized as workforce development education designed to lead to employment and entrepreneurship."
Opinions vary on whether a certificate from Oaksterdam or Cleveland School of Cannabis is of equal value for securing career advancement in the legal cannabis industry as is a degree or certification from an accredited university. Rather than argue the point, aspiring medical cannabis professionals seeking medical marijuana education in a traditional university setting can simply enroll at one of many local colleges from the University of Vermont to Florida Gulf Coast University to schools in Michigan and North Dakota.
Pot academics can cram for bachelor degrees in medicinal plant chemistry at both Northern Michigan University in Marquette, Michigan, and Minot State University in Minot, North Dakota. The four-year undergraduate medicinal plant chemistry degree programs focus on the extraction and analysis of botanical products. These intensive university programs are "designed to prepare students for success in the emerging industries relating to medicinal plant production, analysis, and distribution."
For a lesser investment of a marijuana student's time, the University of Vermont has produced two online cannabis courses that can be completed in less than two months. University of Vermont's "Cannabis Science and Medicine Professional Certificate" is geared toward medical professionals, dispensary personnel and regulators. The school's "Professional Certificate in Cannabis Plant Biology" is suggested for dispensary personnel, growers, cultivators, extractors, and those involved in quality control and compliance.
The mix and match Cannabis Studies Focus options at Florida Gulf Coast University (FGCU) allow students with cannabis industry aspirations to "major in Integrated Studies and select from courses in a variety of disciplines that create an integrated and multidisciplinary exploration of the impact that cannabis has on the mind, body, and society." Though Cannabis Studies Focus is not an official concentration or minor, Florida Gulf Coast's promotional materials assert that its weed courses will "prepare" pot focused scholars to begin careers in the expanding cannabis industry.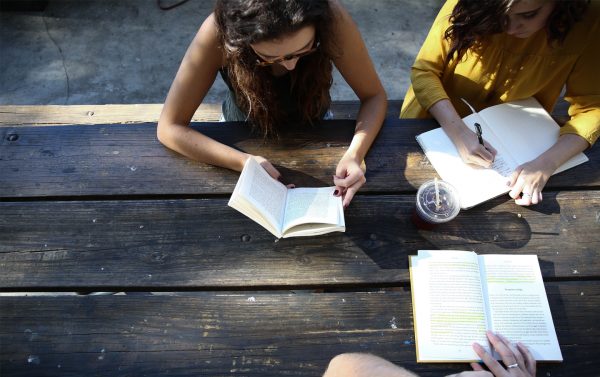 Why Education is Key for the Legal Marijuana Industry
Adult use legal cannabis entrepreneurship and the medical marijuana industry are still in early stages. Both seem here to stay.
"The cannabis industry needs labor," says the Equity Organization's Papillion. "They're going to need to have pharmacologists, lab testing operators, cultivators, cultivation managers, and right now it's hard to access that labor." Papillion believes that industry apprenticeships, vocational schools and state run jails-to-jobs initiatives will play a larger role in providing the skilled workers the marijuana industry needs. "There's a real opportunity to use more forms of education that don't involve people sitting in the classroom."
The legal marijuana industry has potential to employ a wide spectrum of skilled workers, increasing its legitimacy and advancing growth. There's every chance that students who obtain certification from the University of Vermont or Florida Gulf Coast University or one of the many other colleges (University of Connecticut, University of Maryland School of Pharmacy, Vanderbilt Law School, etc.) offering cannabis focused courses will land a dream job in the new green economy.
That doesn't mean an academic route to entry is the only way to gain a legal cannabis career. While effectively instilling cannabis industry knowledge, college courses may not be the best option for every person aspiring to join the legal cannabis industry.
Natalie Papillion, founder and executive director of criminal justice advocates the Equity Organization has concerns. Papillion tells the Best Colleges website , "Right now there's a lack of knowledge for everyone in the space…. For a lot of these startups and the private enterprises, there's no way to tell what's actually beneficial to students and what is snake oil salespeople."
That's why we recommend doing your research before applying to a course of college. But beneficial, legitimate school or snake oil school, the normalization by academia of pursuing careers in the cannabis industry indicates that momentum to mainstream medical cannabis is well advanced.
Any cannabis enthusiast looking for a secure career in the legal cannabis industry should consider the cautions of Best Colleges:
Enroll in a school that you can trust
Prioritize public universities with regional accreditation
Before applying, research your prospective school's curriculum, instructor qualifications, graduation rates and job placement after graduation.
When looking to start a legal cannabis career, keep your eyes and options open. There may yet be ways of entry that don't require payment of tuition.
And in the meantime, one of the best ways to understand the medical marijuana industry is as a patient. If you've got a qualifying condition, we can help you get your card.
Get Your Medical Card
Connect with a licensed physician online in minutes.