Can I Gift Marijuana This Holiday Season?
When it comes to buying, carrying and using cannabis, everyone knows it's important to know what the laws do and don't allow you to do. In this article, we're going to be looking at whether or not you can 'gift' marijuana to your friends and family this holiday season.
Get Your Medical Card
Connect with a licensed physician online in minutes.
In which states can you legally gift cannabis?
You can legally gift cannabis in the following states:
Alaska – 1 ounce or less
California – 1 ounce or less
Colorado – 1 ounce or less
Maine – 2.5 ounces or less
Massachusetts – 1 ounce or less, 5 grams maximum for concentrates
Michigan – 2.5 ounces or less
Nevada – 1 ounce or less, with a maximum of 3.54 grams of concentrate
Oregon – 1 ounce or less (5 g maximum concentrate) for recreational users, or 24 ounces or less for medical marijuana patients
Vermont – Under 1 ounce
Washington – 1 ounce or less
Washington, D.C. – 1 ounce or less
It makes sense to make yourself familiar with the amount of cannabis you can legally possess in your state if you plan on giving it away.
How and why is gifting cannabis legal, but buying not?
The term "gift" has several meanings when it comes to cannabis. In some states, the terms "gift" or "gifting" is essentially used as a legal loophole to sell cannabis. The seller usually just sells the customer a t-shirt, some chocolate or perhaps a few other small items, and then says that any marijuana attached to it is a "gift"! This method of selling cannabis usually appears in states with medical marijuana programs, where receiving money for cannabis is illegal, but gifting is not.
There are some reasonable reasons why "gifting" cannabis is legal. Those who take the spirit of the law seriously may send medical marijuana patients the medication they need for free. Another reason is if one medical marijuana patient decides to roll another qualifying patient a joint or make them an edible, they don't get arrested for it.
However, those who decide to use the idea of gifting to get away with sales are not necessarily acting within the law, and could still face arrest if caught selling cannabis. Essentially, if you aren't licensed to sell cannabis, you cannot legally sell it. This is called "remuneration".
And, for all the problems associated with the ways licensing is handed out in various states, there is a good reason for curbing black markets. With licenses, you can ask for safety testing. Those who are gifting with the intent to actually give a gift are volunteering their time and services in the same way patients are taking risk by utilizing an unlicensed product. Those who flout the rules on gifting cannabis – even if they're not doing so directly – could find themselves in court.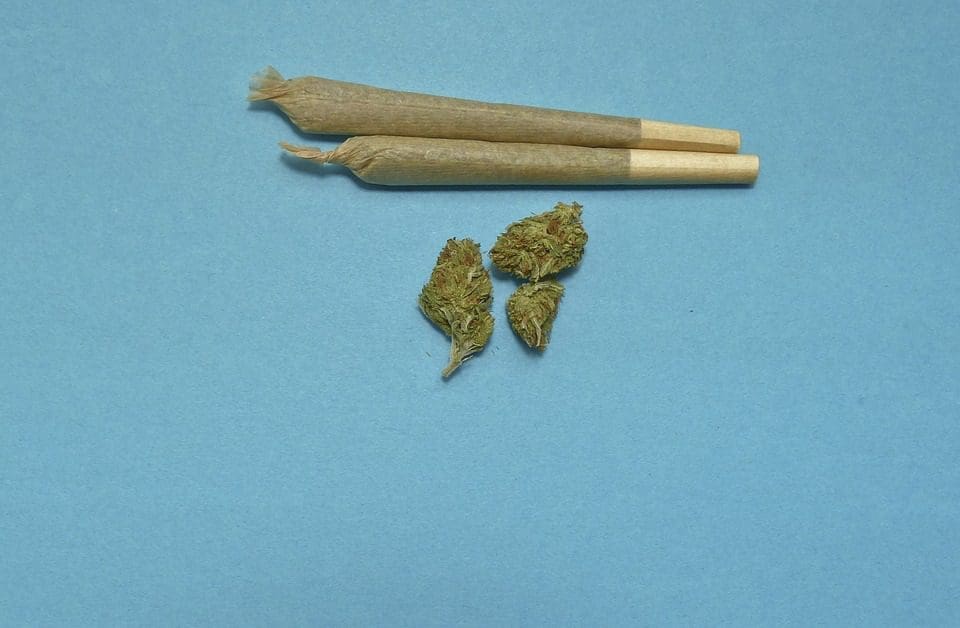 Are there any instances where gifting cannabis is illegal?
There are some things you cannot do with cannabis, even in legal states with laws on giving away cannabis for free. Some of these are quite obvious, like not giving produce to those under 21, or those without a medical marijuana certificate or card. Another is not to give away too much cannabis to the same person.
Other reasonable precautions to take include not giving away cannabis in public, and to not try and sell it under the guise of selling something else! You will also want to keep any gifting or consumption of cannabis away from public spaces or federal land (e.g. national parks, national monuments, federal courthouses).
You will also want to be careful with gifting cannabis concentrates (e.g. wax, budder, Rick Simpson Oil (RSO)), as the possession limit is a lot less compared to cannabis flower.
To gift cannabis as legally as possible this Christmas …
Don't give more than the possession limit
In states with medical marijuana only, only gift to qualifying medical marijuana patients
In places where recreational cannabis is legal, only gift to those aged 21 or over
Don't sell it if you don't have a license to do so, and don't be tempted to sell it under the cover of selling other items or paraphernalia
Keep any gifting to a private residence
Get Your Medical Card
Connect with a licensed physician online in minutes.