Do You Need a Medical Card for CBD Products?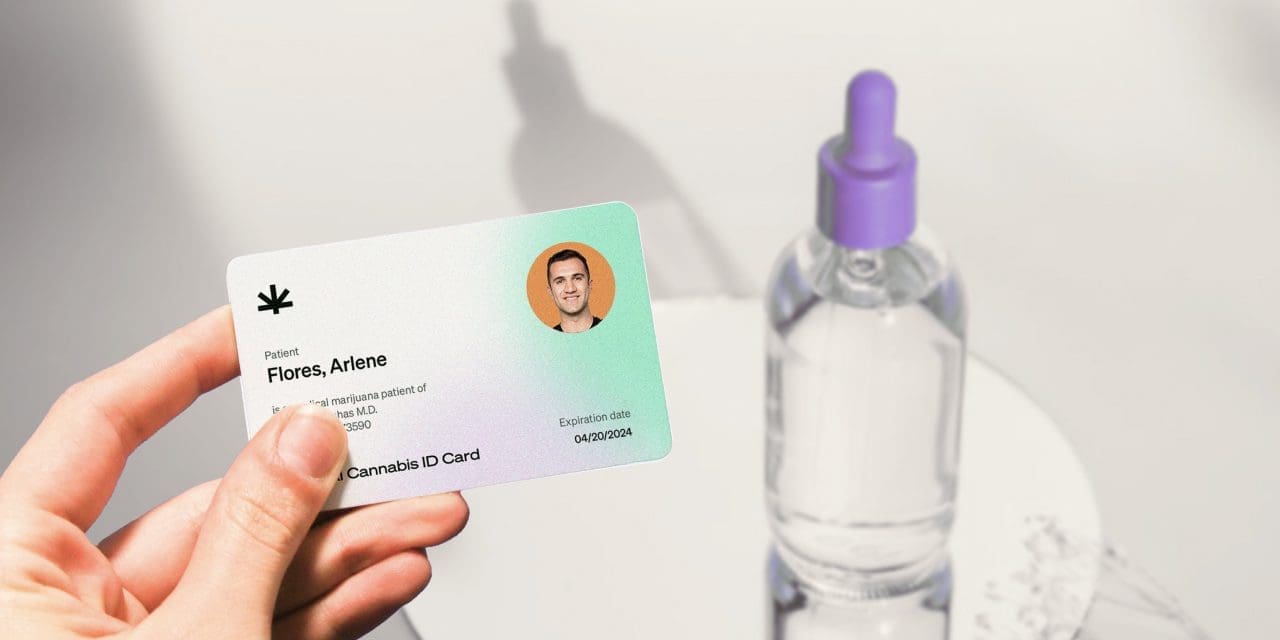 Cannabidiol (CBD) — a naturally occurring cannabinoid in the cannabis plant — and many other low-THC industrial hemp-derived products are legal in the United States thanks to the 2018 Farm Bill. As such, you do not need a medical card for hemp-derived CBD products containing less than 0.3% THC. However, some exceptions and complications exist in certain states.
Get Your Medical Card
Connect with a licensed physician online in minutes.
CBD Legalization By State
Marijuana is still considered a controlled substance under federal law; thus, the 2018 Farm Bill's legalization of CBD comes with stipulations. Regardless of what kind of CBD product you purchase — CBD oil, edibles, topicals, flower, etc. — the THC content of the product's total weight must be less than 0.3%. If it exceeds the 0.3% threshold, the product is no longer legally considered CBD. These "higher levels" of THC turn a product into cannabis by legal standards.
States like Georgia and Texas require a medical card and patient registry to purchase "low-THC oil" products, generally defined as CBD products derived from the cannabis plant that contain less than 5% of THC. This number varies by state.
There are also a few states — Idaho, Nebraska, and South Dakota — where CBD derived from marijuana plants has been outright banned. THC-free CBD products derived from hemp plants are legal in these states, but full-spectrum products are prohibited. Additionally, some states (like, for example, New York) have age limits for purchasing CBD products, usually limited to those at least 18 or 21 years old. However, qualifying caregivers can purchase these products for minor patients in most of these locations.
Prescription vs. Over-the-counter CBD Oil
The most significant concern when purchasing over-the-counter CBD oil is consistency. Studies show that many CBD products sold are incorrectly labeled, sometimes containing significantly more or less CBD than advertised or higher amounts of THC than is allowed.
If you cannot trust the dosage information on the label, it is all the more important to research before buying over-the-counter CBD oil or any other product, especially if you plan on using CBD for any medical conditions.
And while your doctor may be able to recommend certain kinds of CBD products, the only actual FDA-approved CBD product available for doctors to prescribe is Epidiolex. Epidiolex treats seizures brought on by Dravet syndrome, Lennox-Gastaut syndrome, and tuberous sclerosis. So, unless you experience seizures due to these conditions, you will not likely receive a specific prescription for CBD.
If you have a qualifying medical condition under your state's medical cannabis program, it may be beneficial to get a medical marijuana card to purchase CBD, even when it's not required.
Purchasing CBD oil or other CBD products from a licensed medical or recreational dispensary may result in more consistent, accurately labeled products than from a less trusted source. If you decide to speak with a medical professional about CBD or THC, discuss what products may best suit you and your goals for using the products.
Choosing Quality CBD Products
While some may prefer CBD isolate, full-spectrum CBD products may have more significant benefits overall, especially for those looking to ease chronic pain and symptoms of medical conditions like post-traumatic stress disorder (PTSD), Parkinson's disease, multiple sclerosis, Crohn's disease, and more.
These added benefits are due to the combination of chemical properties naturally occurring in the cannabis plant, creating what is known as the entourage effect. That is, the combination of cannabinoids, terpenes, and flavonoids all together enhances hemp's and cannabis' therapeutic effects.
Consumers may select full-spectrum products because they contain a greater variety of the cannabis plant's original form, which includes compounds like minor cannabinoids (e.g., CBG) and a variety of terpenes and flavonoids.
In this case, products rich in CBD but containing more than 0.3% THC may be beneficial. For these products, you will need to live in a state with recreational cannabis or be a medical marijuana patient, as these will technically be cannabis products. These products may or may not get you high, depending on several factors, like potency, the THC:CBD ratio, your marijuana tolerance, metabolism, and more.
The Bottom Line
CBD was federally legalized in the United States during the passage of the 2018 Farm Bill, meaning you do not need a medical card to buy CBD derived from hemp. Some states have chosen to ban CBD products derived from cannabis plants, however, allowing for only CBD from hemp plants.
Remember, any CBD product with THC content greater than 0.3% is legally considered cannabis, which is still a controlled substance under federal law. We encourage you to exercise due diligence, research the source of any CBD products you are considering buying, and speak with a medical provider before adding recreational or medicinal cannabis products to your daily regimen.
Get Your Medical Card
Connect with a licensed physician online in minutes.
Frequently Asked Questions
Is CBD cheaper with a medical card?

You are unlikely to get any discounts with a medical card if you purchase CBD products from your local convenience store. However, there are several tax-related savings you may benefit from by having a medical card when purchasing products from a dispensary.
Do you need a medical card for CBD flower?

You do not need a medical marijuana card for CBD flower as long as it contains less than 0.3% THC. However, people may receive more significant pain relief from flower containing both THC and CBD. In this case, if you live in a state with a medical marijuana program, a medical cannabis card may be beneficial.
How do I get a medical card for CBD oil?

While you do not need a medical card to purchase CBD oil, it may save you money. To get a medical card, speak with a virtual Leafwell provider to learn more about your options, especially if you feel you may have a qualifying condition for your state's medical cannabis program.