9 CBD Products for Your Favorite Nurse on Nurse's Day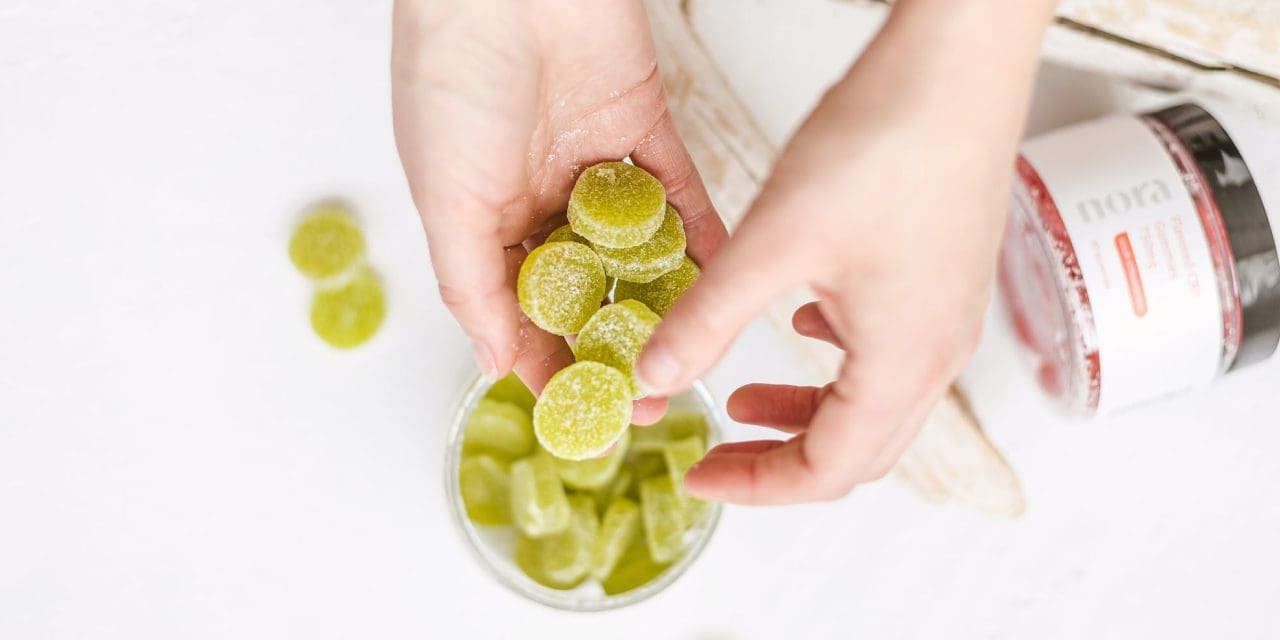 CBD products are increasingly popular for treating medical conditions that affect nurses, including chronic pain, tension, and insomnia. This increase in popularity is likely because CBD is non-intoxicating in its pure form, meaning it won't interfere with nurses' regular work activity or cognitive abilities.
The best CBD products for nurses on International Nurse's Day (May 12) include CBD oil, topicals such as balms and lotions, capsules, and edibles like gummies. As long as CBD products are THC-free and comply with federal standards, nurses can use them freely without fear of a failed drug test.
Get Your Medical Card
Connect with a licensed physician online in minutes.
Can Nurses Use CBD?
Cannabidiol (CBD) is legal under federal law as of the 2018 Farm Bill, which approved hemp-derived CBD products as long as they contain less than 0.3% THC. The primary issue surrounding CBD for nurses is that full-spectrum CBD products contain trace THC levels. And long-term use can sometimes trigger a failed drug test.
Although most of the United States approves medical marijuana for legal use, the federal government still categorizes psychoactive THC as a Schedule I controlled substance. Many state healthcare providers also prohibit medical professionals from consuming cannabis products that contain THC.
For example, states like North Carolina will terminate nurses if their drug test produces detectable THC levels, even if the nurse has a medical marijuana card. On the other hand, states like New York have laws protecting nurses and other employees who use marijuana products off-duty.
To be safe, the best CBD products for nurses are THC-free, such as CBD isolates or broad-spectrum CBD. Here is a quick look at each product type:
CBD isolate is a purified form of CBD from heavily refined hemp, free of all other cannabinoids, terpenes, and flavonoids.
Broad-spectrum CBD contains no THC but features other therapeutic cannabinoids, terpenes, and flavonoids extracted from hemp and cannabis plants.
Full-spectrum CBD products contain other cannabinoids, terpenes, flavonoids, and THC up to the legal limit of 0.3%.
Nurses should carefully research CBD products before purchasing. Nurses should look for CBD oils, topicals, and edibles with a Certificate of Analysis (COA) from a third-party laboratory that proves the formula is THC-free. Confirming the product's contents helps nurses avoid potential risks, like a positive drug test and disciplinary action.
CBD Benefits for Nurses
CBD products, including isolates and broad spectrum formulas, offer many therapeutic benefits to nurses, including:
Pain Relief:Studies show CBD's anti-inflammatory and antioxidant effects can reduce pain and inflammation. CBD can appeal to nurses who don't want to rely on prescription drugs or painkillers to alleviate aches and pains.
Improved Sleep Quality:Research indicates that CBD can help with many sleep disorders, including insomnia, REM sleep behavior disorder, and excessive daytime sleepiness disorder — likely due to its anxiety-relieving properties.
Reduced Stress and Anxiety: CBD stimulates the body's endocannabinoid system (ECS) to produce mood-boosting chemicals, which studies show are significant in mediating stress and tension.
9 CBD Products for Your Favorite Nurse
CBD products come in many forms. Nurses may prefer CBD oils, pills, and edibles for anxiety relief and better sleep, while topicals may relieve pain and inflammation.
CBD Oil: Easy to dose. Nurses can place CBD oil directly under the tongue or add it to their favorite food or drink.
CBD Pills and Capsules: These products don't require measuring and are easy for nurses to take on the go.
CBD Gummies: CBD edibles are convenient with pre-measured doses and come in fun flavors.
Lotions, Creams, and Salves:Topical products are best for applying CBD directly to localized areas to help with arthritis or muscle pain.
Here are nine THC-free CBD products, third-party tested, and well-reviewed. Some nurses may find another CBD product particularly helpful for themselves, so do not view this as a hard-and-fast "list of best CBD products."
1. Medterra Isolate CBD Oil
CBD Type: Isolate
CBD Potency: Available in strengths of 500 mg, 1,000 mg, and 3,000 mg
COA: Available online
Best For: Potent relief
Made with organic MCT oil, Medterra guarantees its CBD isolate contains zero THC thanks to its proprietary extraction methods.
2. Charlotte's Web THC-Free CBD Oil
CBD Type: Broad-spectrum
CBD Potency: 25 mg per 1 mL serving (30 servings per bottle)
COA: Available with batch number
Best For: Entourage effect
Charlotte's Web CBD oils include a variety of therapeutic compounds, like phytocannabinoids, terpenes, flavonoids, and essential fatty acids. These compounds synergize in the body to amplify the outcome, known as the entourage effect. The graduated dropper makes it easy to achieve the desired serving.
3. R&R Medicinals Organic Broad-Spectrum THC-Free Hemp Extract Tincture
CBD Type: Broad-spectrum
CBD Potency: 1,000 mg per 30 mL bottle
COA: Available online
Best For: Going organic
R+R Medicinals products include THC-free, phytonutrient-rich hemp containing natural terpenes, flavonoids, and other antioxidants. This broad-spectrum tincture is USDA-certified organic and has a minty fresh taste.
4. Social CBD Balance CBD Capsules
CBD Type: Isolate
CBD Potency: 33.3 mg per capsule, 30 capsules per container
COA: Available online with batch number
Best For: Travel
Reviewers gave these capsules high marks for being easy to take and travel with and for having a high dose per capsule, making them excellent choices for travel nurses. They contain pure CBD, MCT coconut oil, glycerin, and gelatin without sweeteners.
5. Charlotte's Web Back and Neck Pain Relief Ointment
CBD Type: Broad spectrum
CBD Potency: 600 mg hemp extract
COA: Available with batch number
Best For: Targeted, temporary back and neck minor pain relief
This product blends THC-free hemp extract with naturally derived moisturizers, including eucalyptus, jojoba seed, peppermint, tea tree oil, and active ingredients, including camphor and menthol. It helps soothe minor upper and lower back discomfort, including general muscle soreness.
6. Medterra Pain Relief Cream
CBD Type: Isolate
CBD Potency: 1,000 mg per 1.7 oz bottle
COA:Available online
Best For: Sore muscles and joint pain
This USA-made CBD pain cream is available over the counter and contains potent CBD levels, botanicals, arnica, and menthol. Its THC-free formula relieves aching backs, stiff necks, arthritis, and joint and muscle pain.
7. FAB CBD Chews
CBD Type: Isolate
CBD Potency: 25 mg per chew (30 per container)
COA: Available online
Best For: Relaxation
FAB CBD gummies are vegan, non-GMO, and THC-free and use natural colors and flavors. Reviewers like the taste and describe an intense sense of relaxation.
8. Social CBD Original CBD Gummies, Peach Mango
CBD Type: Broad-spectrum
CBD Potency: 12.5 mg per gummy (60 per container)
Best For: Healthy sleep patterns
Social CBD gummies use a plant-based formula with no animal by-products, artificial colors, or artificial flavors. They feature apple juice concentrate for a sweet taste without added sugar. One reviewer said, "No weird feelings, no side effects, just drowsiness to stop my busy brain. I love this sleep aid!"
9. cbdMD CBD Gummies
CBD Type: Broad-spectrum
CBD Potency: 100 mg per gummy (60 per container)
COA: Available online
Best For: Stress relief and sleep
Reviewers enjoyed that each bottle contains multiple flavors (strawberry, orange, raspberry, and tropical fruit) with zero aftertaste. They felt more relaxed, less stressed, and drifted off to sleep more easily.
The Bottom Line
Nurses are some of the hardest-working medical professionals, and CBD can help ease the muscle pain and stress caused by long days on their feet, saving lives. When shopping for CBD products for that special nurse, remember to ensure that the products you buy are third-party tested to verify their products are THC-free, with batch-specific lab results (typically available on their websites).
And to all the nurses helping patients daily, thank you for all you've done and continue to do to support human health and wellbeing. We at Leafwell appreciate you.
Get Your Medical Card
Connect with a licensed physician online in minutes.