Storytelling in the Cannabis Industry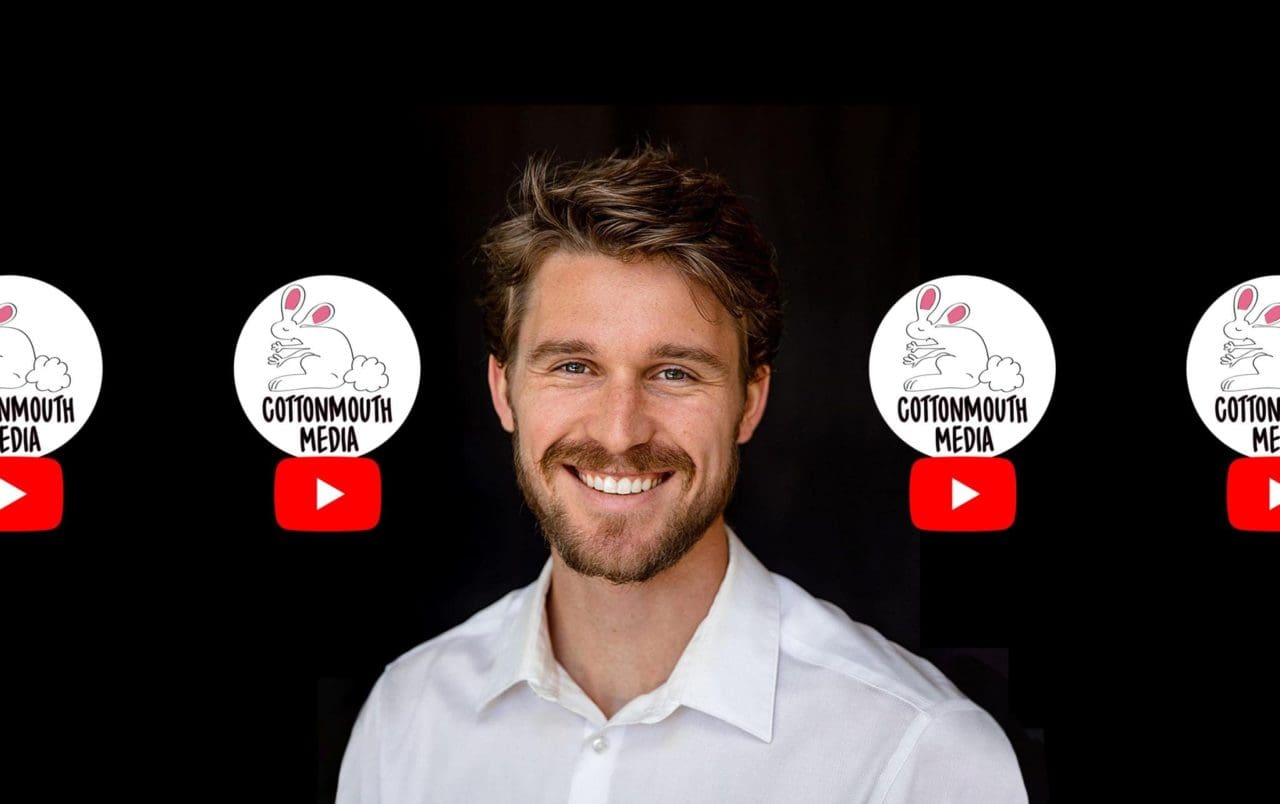 The cannabis industry is expanding and there are more businesses than ever involved. Today, we're highlighting one of our partners, Cottonmouth Media.
Cottonmouth Media is a production company focused specifically within the cannabis industry. Their thriving YouTube channel boasts 15,000 followers with many uploads topping 100,000 views. They are expert storytellers which is key in a space where everyone has such an important story to tell. We spoke with Matt Meredith, founder of Cottonmouth Media about why he wanted to use his skills as a filmmaker in the cannabis space.
Oh, and did we mention he made a little something for us?
From a Recreational to a Medical Cannabis User
Let's start at the beginning. When Matt began to use cannabis aged 18, he considered himself a recreational user. Like many youngsters in California, cannabis was something he enjoyed with his friends. However, over time he began to recognize that cannabis use was more than recreational.
"I love the way smoking flower makes me feel, think, and move through my day and activities. Over the years of consuming, I've really found a ton of therapy in it."
Matt's experience is a common one, where what started simply as something fun, came with so many unexpected benefits that Matt's perspective on the power and value of cannabis changed. Matt is now a medical marijuana card holder in California because he recognizes how cannabis was benefitting his health (and medical card holders pay just 15% tax, rather than up to 38% in some municipalities)
"I've gone through the natural ebbs and flows of life and cannabis has seriously aided my sanity through it all. The most notable experience was when I first started consistently consuming when I was 18. I had gone through an emotional break up and the following months (debatably years) were filled with hotboxes, bong rips, and spliffs with my best friends. Cannabis became this amazing tool that allowed me to relax my conscience and helped me bond with countless individuals."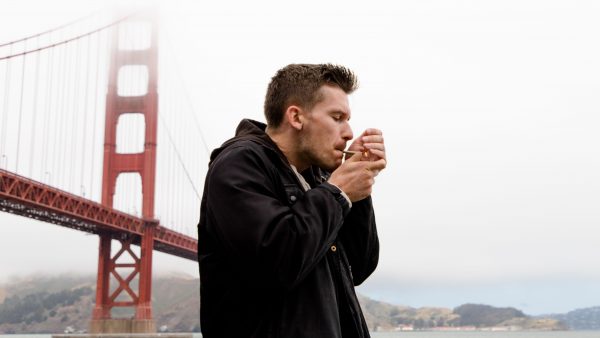 Using Cannabis as a Creative and an Active Person
As an entrepreneur in a challenging, fast-paced and competitive industry, Matt also sees the benefit of using cannabis in his approach to his work as the founder of Cottonmouth Media.
"Cannabis helps me manage the anxiety of my entrepreneurial filmmaker lifestyle. It aids me in my editing process, my running, and my time off the clock to truly let go and relax."
While cannabis offers many medicinal properties to Matt, his preferred consumption method of a bong is often traditionally associated with recreational users. When it comes to choosing products, Matt loves AlienLabs flower. We asked him what his usual routine when it comes to consuming cannabis is:
"I smoke bong rips throughout the whole day, but it varies depending on the day or week. I typically won't smoke until after I've had breakfast or after my workout if it's a weightlifting day (M, W, F). Tuesday, Thursday, and Sunday are running days and I almost always smoke before I run. I also smoke before lunch and dinner and will sesh around 5pm when the "work day" is over, but I always work until more like 6-10pm depending on deadlines for videos. Smoking before bed is not a must, but I usually do."
We love how Matt's active lifestyle and his fitness regimes are built into his cannabis routine. He demonstrates how his consumption is part of his health and wellness lifestyle and works alongside his exercise and meals, as well as his job. It's yet another example of how cannabis is a valuable supplement to our day-to-day routines.
There are so many different cannabinoids and terpenes available, especially in a market like California, so we were interested in Matt's favorites. His focus in terms of cannabinoids is always THC. His go-to terpenes are:
Camphene – a terpene with anti-inflammatory, antibiotic, antioxidant, analgesic, and antifungal effects. Great for stress relief as well. Has a cooling sensation when applied to the skin.
Myrcene – found in hops and beer, and is very useful for treating stress and aiding relaxation. Myrcene has powerful antibiotic, antimutagenic, analgesic, anti-inflammatory, and sedative effects.
Pinene – pinene is abundant in many types of plants, and cannabis is no exception. Pinene works well for its bronchodilatory (opening up the airways, which is an effect THC also has), and anti-anxiety and pain relieving effects. It also can aid in increasing focus.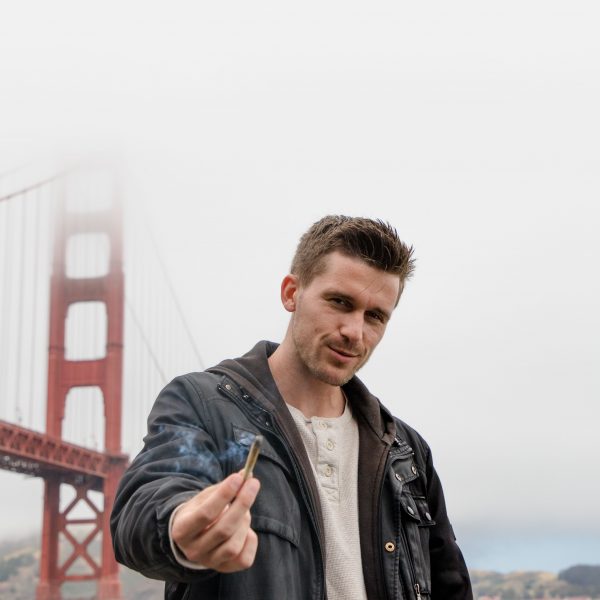 The Impact of Cannabis on Matt's Life
Matt believes that cannabis can be used by people from all walks of life who are looking to improve their mental and physical health. He wants to debunk the myth of the lazy pothead and prove that cannabis can improve your health and wellness, while making you a happier and more productive member of the community:
"I hope that sharing the story of my active lifestyle with running, filmmaking, and business will inspire others to choose to be intentional and active with their cannabis consumption."
And of course, we recommend you check out Cottonmouth Media's YouTube channel and Instagram:
"Cannabis has elevated my life in unexplainable ways, but most notably has been the impact of putting out videos on the Cottonmouth Media YouTube channel. Because I started doing that on April 20, 2017, I have this incredible platform and opportunity to share my opinions and films with the world. I am forever grateful for cannabis and the future it will help me continue to manifest."