5 Cannabis Producers Growing in a Light Carbon Footprint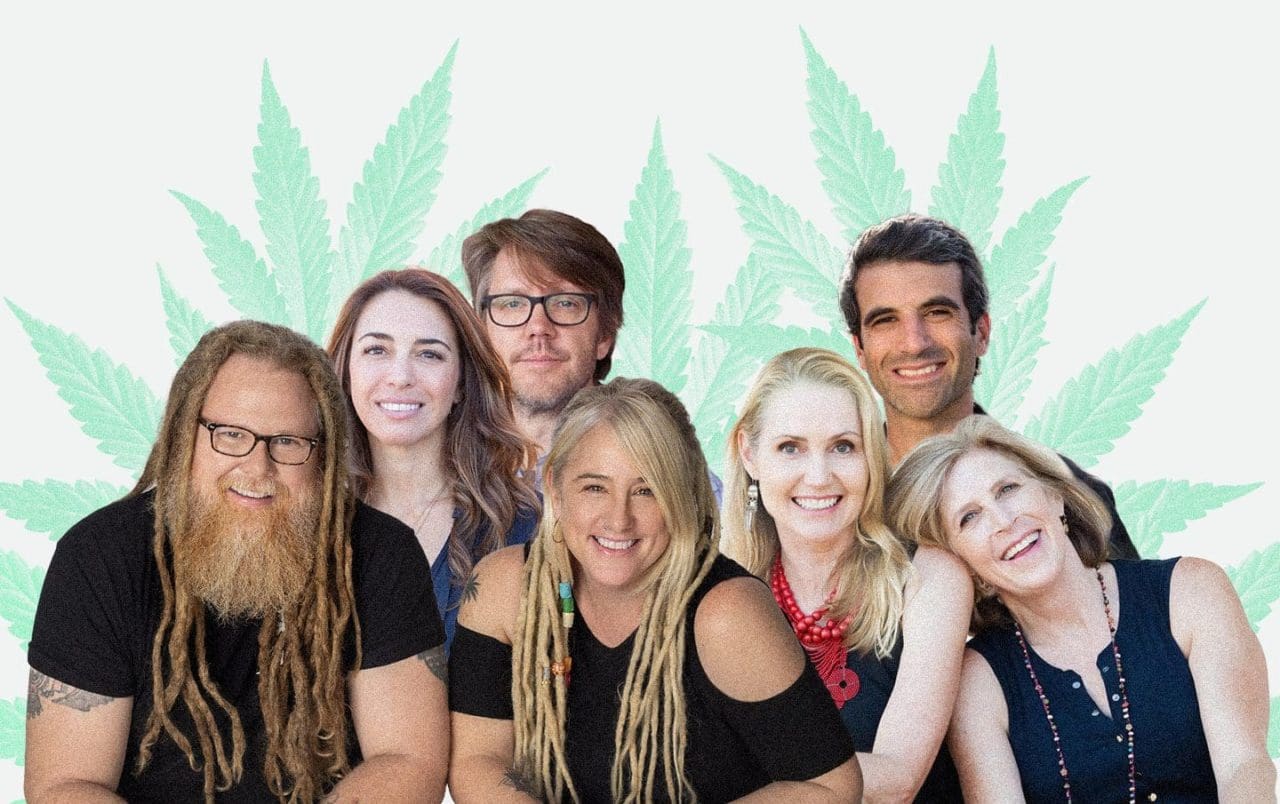 Medical marijuana products promise to deliver therapeutic benefits equivalent to pharmaceutical drugs but with no toxicity. Medical cannabis's effect on the endocannabinoid system is all about restoring and maintaining the body's homeostasis, a stable equilibrium between interdependent elements, steadying physical and chemical conditions for optimal functioning of living systems.
Imagine the internal disconnect among mindful medical marijuana patients in March 2021 as they read emerging reports that the carbon footprint of indoor cannabis cultivation is like a kick in the gut with a boot full of coal.
Research conducted by Colorado State University and published in Nature charged Colorado's commercial cannabis farming operations with emitting more carbon dioxide than the state's coal mining industry. Nationwide, the study determined, one kilogram of dried cannabis flower produced in warehouse settings unleashes between 2,283 to 5,184 kilograms of greenhouse gas emissions.
Download Free Beginner's Guide to Growing Cannabis
Tons of Marijuana Industry CO2 in the Air Have Created a Market for Green Cannabis
The tons of greenhouse gases exhaled by cannabis grow houses don't mix well with a certain strain of consumers. Medical marijuana products are conceived of as nontoxic sources of inner balance. It is a drag to purchase cannabis products down at the corner dispensary and realize that they are hastening mother earth's demise.
Forward-thinking cannabis brands have taken note and seized on this ideal: The production of cannabis medical products should be as respectful to our external environment as the medicine is to our bodies.
Sustainability has become a keyword in cannabis marketing. Type "sustainable cannabis" into a web search and explore a new wave of green entrepreneurs in the evolving green rush.
1. Flow Kana
Don't think of the Flow Kana business model of cannabis production and marketing as a string of franchised convenience store-style marijuana producers. Picture Flow Kana as the Major League Baseball of commercial cannabis conglomerates, enabling a legacy collection of top-tier craft cannabis teams in California's legendary Emerald Triangle to pool resources and share distribution networks.
Flow Kana claims a close-knit relationship with hundreds of small California heritage farmers. Many of these partner suppliers are multigenerational small-batch croppers who consider themselves stewards of the land and use only organic methods. One farm might emphasize biodiversity, and another grower will highlight soil enriched with DIY compost. Both may rely on rainwater to minimize the drain on natural resources.
In common, all Flow Kana suppliers are committed to outdoor cultivation, resulting in drastically lower greenhouse pollution than cannabis produced in warehouses.
As of August 2020, the Flow Kana business plan had raised $175 million in funding, according to Matador Network. The company's 80-acre Mendocino County facility, established in 2018, is reportedly the world's largest cannabis processing center.
CEO and co-founder Michael Steinmetz believes Flow Kana can enable Mom and Pop marijuana to coexist with Big Cannabis. From Matador Network:
This "model where you're empowering thousands of small farmers that tend to the land that love the plant, that do it with intention … can bring craft and scale to the same equation."
The Flow Kana promise to consumers is "a consistent and reliable selection of carefully curated, pesticide-free, cannabis products" grown organically in the open-air California sun.
2. Ocean Cannabis Company
The brainchild of "serial entrepreneurs and passionate philanthropists" Mary and Patrick Ersig, Ocean Cannabis Company is built on the premise that a single commercial venture can simultaneously stave off ecological disaster and deliver high-quality cannabis experiences packaged in vapes, disposables, concentrates, and pre-rolls.
The Ocean Cannabis Company's brand differentiator is its packaging, which it describes as 100 percent sourced from reclaimed and recycled ocean plastic. Each Ocean Cannabis Company tube is estimated to count as 15 nonbiodegradable straws pulled from the waves.
Ersig's goal is to remove 10 tons of plastics from the ocean in a single year. Dip into Ocean Cannabis Company if you'd like to help them "smoke the ocean clean, one joint at a time."
3. Kikoko
Defined as "cannabis wellness products for sex, sleep, mood…," the Kikoko array of tinctures, teas, mints, and honey shots are pitched as "precision-dosed to improve sleep, reduce pain and anxiety, enhance positive thinking and increase libido."
The Kikoko line of cannabis life enhancement products is produced from:
Sungrown cannabis using organic farming methods
100 percent certified organic tea ingredients
No "flavorings"
No pesticides
Whole leaf and flower quality
Compostable plant starch tea bags (no microplastics)
No bleached strings on tea bag
Fulfilled Kikoko customers can rest easy. Even if all is not right globally, their cannabis products are not in the business, making it worse.
4. L'Eagle
Based in Denver, Colorado, L'Eagle's banner claim to fame is "providing award-winning clean organic, sustainable cannabis since 2010." The first business to be awarded the Denver Department of Health and Environment's Certified Green Business designation, L'Eagle may not be the world's only indoor-grown cannabis cultivator with a Clean Green certification. Still, you may have a hard time finding another one.
L'Eagle's Clean Green classification didn't come about by accident. The founders enlisted degreed horticulturalists who had made careers specializing in certified organic and sustainable agriculture, utilizing natural pest and disease prevention instead of toxic chemicals.
Edibles and concentrates are both parts of the L'Eagle product line.
"GMOs and pesticides are avoided at all cost by many consumers, and we apply the same filter to cannabis products," says L'Eagle co-owner Amy Andrle. "Why not have the same expectation of cannabis that you would for food?"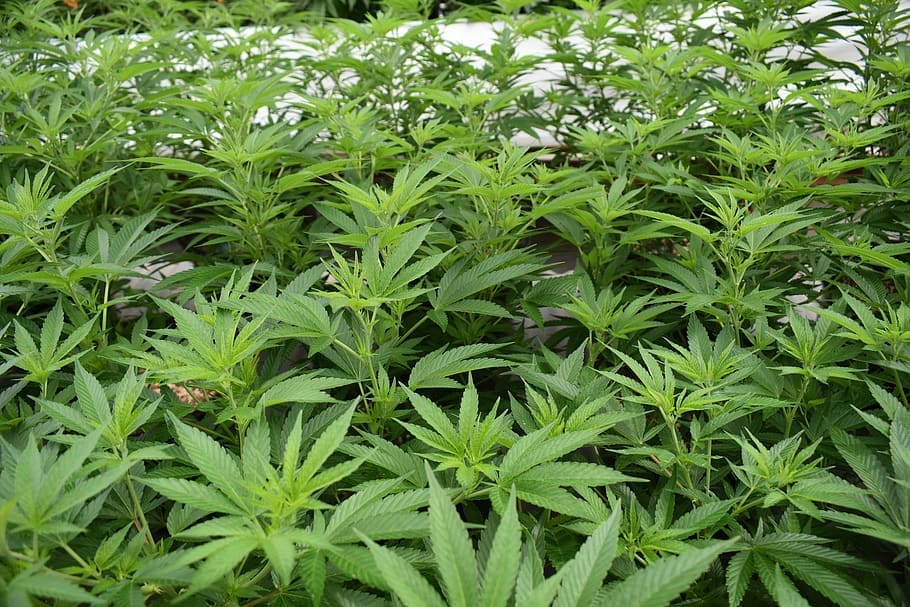 5. Catalyst Cannabis Company
Of the two non-contiguous United States, Alaska is the least likely outpost of sustainable cannabis production, and Alaska is where the Catalyst Cannabis Company is defying expectations.
"Cultivating change" are Catalyst Cannabis's bywords, "creating a lifestyle rooted in consciousness and action."
The Catalyst Cannabis website commits to "100 percent lessening our impact on our planet and being environmental stewards."
The company vows to minimize water runoff and ensure that their grows, seeded in living soils and nourished by Organic Materials Review Institute (OMRI)-listed and California Department of Food and Agriculture (CDFA)-registered fertilizers, don't release harmful byproducts in local watersheds.
Catalyst's re-usable jar program rewards a customer with $2 off any gram or $5 off an eighth any time the participant brings back a jar on the recycling front.
The Future of Organic, Carbon Light Cannabis Production Is Yet to Come
New cannabis companies will have entered the marijuana sustainability sweepstakes when it takes to visit the five early entrants on this list.
To keep track of newcomers' names and credentials, consult any sustainable cannabis industry organizations that are popping up as quickly as organic, sustainable cannabis plants are sprouting themselves.
Keep an eye on the Sustainable Cannabis Coalition, which asks you to "Be the Change" and will lead you to that change with a plethora of blogs and podcasts.
Or cast your lot with the Cannabis Conservancy and witness how "a commitment to science, a passion for sustainability" plays out in "an internationally recognized certification platform for Cannabis producers that meet specific standards of policy and implementation, land and infrastructure, cultivation, water use, waste stream, energy use, harvesting, and processing."
It's the early days of commercial cannabis cultivation. The big idea is to keep the planet going for the long haul.
Get Your Medical Card
Connect with a licensed physician online in minutes.