Cannabis Fights for Acceptance in the Martial Arts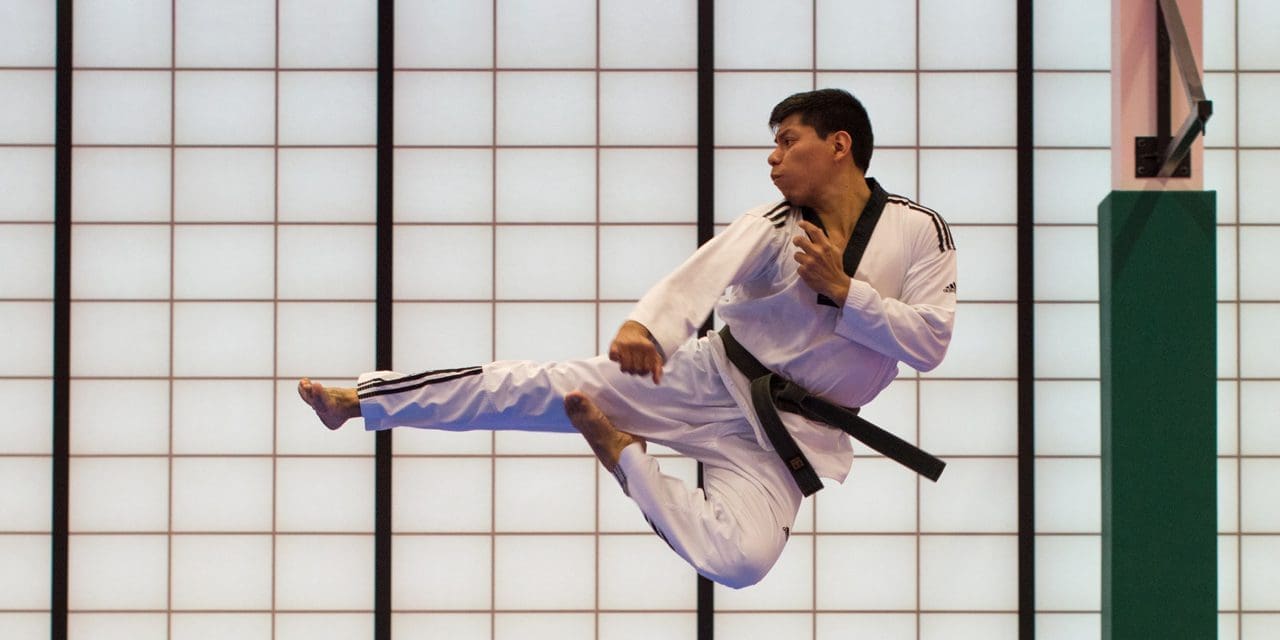 On the face of scientific research and anecdotal evidence, the proven benefits of medical cannabis products are perfectly suited for martial arts practitioners. Or indeed any contact sport where regular blows to the head are common, such as American Football or rugby. Whether competitive fighters ply their trade in the boxing ring or the MMA octagon, their training, recuperation and mental preparedness can all be enhanced by application of medical marijuana products.
Mixed martial arts fighters whose participant testimony praises the effects of medical marijuana while preparing for and recovering from fights include Matt Riddle, Jake Shields, Brandon Vera, Donald Cerrone, Mike Perry, Sean O'Malley, and Nick and Nate Diaz. Some use medical cannabis for inspiration in their grappling, too! The Diaz brothers' commitment to medical cannabis products in their combat sports regimen led them to launch their own CBD company. (The brothers' Game Up CBD offered CBD oil, hemp flower and CBD pre-rolls.)
Widespread use of Cannabis in Martial Arts
A June 2020 study highlighted the natural match between medical marijuana products and combat sports. The survey, conducted by The Athletic, found that nearly half (45.9 percent) of the 170 professional MMA contestants who were contacted answered yes to using cannabis products while active in their careers. An additional 4.7 percent of respondents had formerly used cannabis products. There's even a Brazilian Jiu-Jitsu organization and competiton that likes to combine cannabis and martial arts, named High Rollerz!
Perhaps the most significant finding of the Athletic survey into professional fighters who use medical cannabis products is that 76.5 percent of respondents said they used CBD products in relation to their mixed martial arts activities.
Fighters who use medical cannabis products to deal with the rigors of competitive bouts explain the appeal in simple terms:
Marijuana products help fighters "recover and sleep."
Proper CBD treatments are an ideal way to cut down stress.
Cannabis medical products are a benign alternative to addictive, toxic pharmaceutical painkillers.
Many martial arts practitioners also practice Yoga in order to maintain flexibility, improve core strength & breathing, prevent injury, and sometimes to explore the spiritual and philosophical links between the two. Yoga and cannabis are a common mix, so it should be no suprise that this crosses over into the martial arts as well.
One vital reason that medical cannabis researchers give for fighters using medical cannabis products is more specific. CBD medical products, scientists believe, provide substantial support for brain health. Properly applied, CBD medical products can also assist in preventing or minimizing the effects of brain injury.
Get Your Medical Card
Connect with a licensed physician online in minutes.
Does Marijuana Make MMA Safer?
All combat sports, from boxing to muay thai and jiu jitsu, judo and no-holds-barred mixed martial brawling run a risk of brain trauma, with striking arts being more prone to traumatic brain injury (TBI). Although research is ongoing, medical CBD products have shown encouraging progress in supporting a healthy brain environment, preventing brain injury, and as a component of treatment for people who have suffered a brain injury.
Concussion is a form of traumatic brain injury inflicted when a sharp blow to the head causes the brain to rattle within the skull. Inflammation and cell death can result from a concussion. The anti-inflammatory properties of medical CBD products are believed to be effective against the neuroinflammation associated with concussion. The Israeli Defense Forces is reportedly supplying its soldiers with CBD products containing trace doses of THC with the purpose of forestalling traumatic brain injury.
Beyond the function of medical cannabis in reducing inflammation of concussion caused by a blow to the head, the Israeli military testing also found promising indications that antioxidant properties of CBD products might prevent or reduce brain cell death following skull trauma.
Is Cannabis Legal For MMA Athletes?
Regulations in the major MMA leagues and boxing conferences continue to ban and penalize use of marijuana products. In 2013, pro boxer Julio Cesar Chavez Jr. was fined $900,000 by the Nevada State Athletic Commission (NSAC) and suspended from boxing for nine months. What was Chavez's infraction? Indications of marijuana use had come up positive in a drug test administered directly after Chavez's loss of a NSAC-sanctioned fight to Sergio Martinez in Las Vegas.
Years have passed, and lessons about the ameliorative and safe effects of medical marijuana products have been learned.
World Boxing Organization welterweight champion Chris Algieri told Fox Business News that, "CBD definitely helps athletes." As well as being a champion boxer, Algieri is reportedly a clinical nutritionist. As a clinician, his opinion about therapeutic effects of medical cannabis comes from experience when he says, "Guys love using it …  when they get banged up in training."
One of the world's most high-profile boxers, Mike Tyson, is happy to let the world know of his affection for combining the sweet science and marijuana products. Following his November 28, 2020, return to the ring after 15 years at age 54 to fight Roy Jones Jr., Tyson told reporters, "Absolutely, yes," he had smoked marijuana prior to the 8-round fight. "It's just who I am."
Since the Tyson-Jones matchup, which ended in a draw, was an exhibition match rather than under the auspices of a governing organization, marijuana was not on the bout's list of banned substances. The obvious question rising here is: "Why are marijuana products deemed banned substances by any governing body in professional sports?"
The most vehement and eloquent questioning of banning medical cannabis products in professional sports comes from the UFC's Vice President of Athlete Health and Performance, Jeff Novitzky, speaking to The Athletic:
"This anti-doping was supposed to be put in place for the protection and health and safety of the athletes. It's actually, if you look at it, pushing athletes to more dangerous, more addictive drugs.
"That's the biggest problem I see with that. I've had these conversations with some of our athletes.
"That's blood on the hands of the anti-doping movement right there.
"That's the major reason why I think that those rules need to be changed and uniformly. We need to take marijuana off the prohibited list."
Do You Use Marijuana As an MMA Athlete?
Are you involved in martial arts and carry a medical marijuana card too? We'd love to hear from you. Get in touch and tell us how medical marijuana improves your fights and fitness.