10 Best CBD Products to Stock Up On in 2022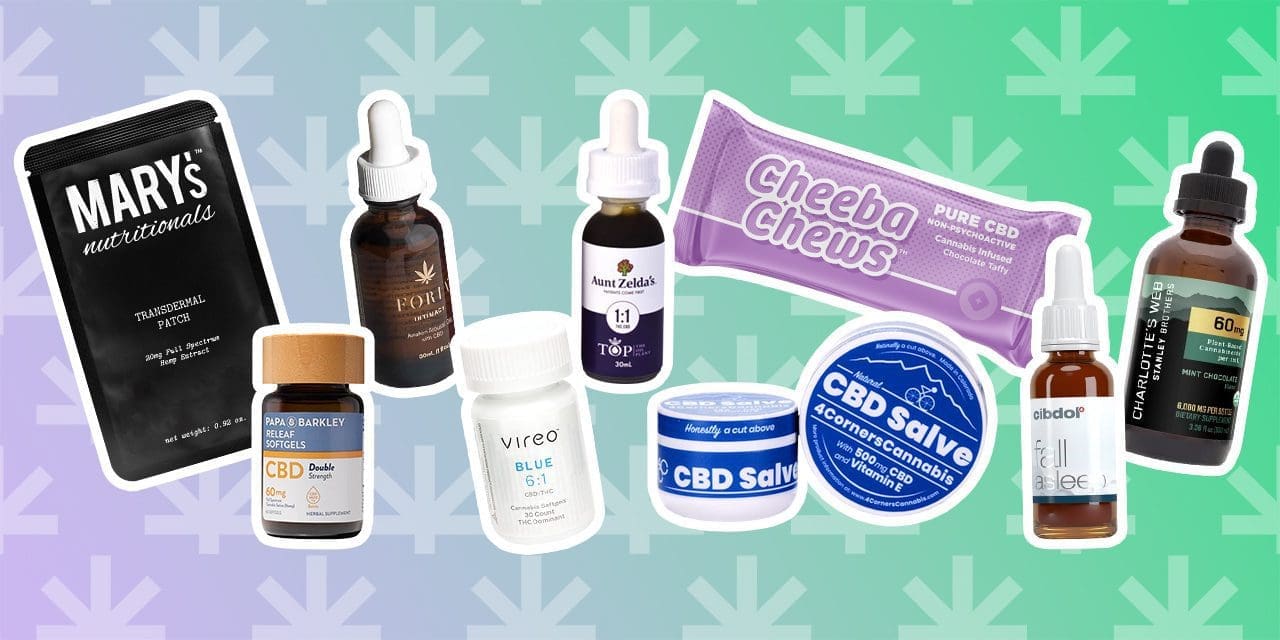 From topical pain relievers to tasty edibles, there are more CBD products than ever to choose from.
Discover the best CBD products of 2022 with Leafwell's user-friendly ranking system.
Our Picks for Best CBD Products for 2022
Here are Leafwell's top 10 picks for best CBD products of 2022:
Types of CBD Products
CBD products are available in topical form, as sublingual tinctures, capsules, edibles and smokable products. These products may be full-spectrum (containing less than 0.3% THC), broad-spectrum (containing no THC but rich in other cannabinoids and terpenes), or isolate (pure CBD and nothing else).
Download Free Guide to CBD
How to Evaluate CBD Product Quality
The following criteria are indicators of CBD product quality:
Third-party lab testing
USDA-certified organic
Origin/source of CBD clearly outlined
Be wary of CBD products that promise "miracle cures" or make other outrageous claims. There are many products available on the medical cannabis market that aren't available in a wide range of places, so we've picked some of the most accessible ones.
Best CBD Products for 2022
Vireo is a multi-state dispensary operator that makes their own products. Vireo categorizes their products on the Vireo Spectrum™ to make it easy for customers to understand what they're buying and the cannabinoid make-up of different types of products. They make THC:CBD ratios ranging from 19:1 (Red), 6:1 (Yellow), 1:1 (Green), 1:6 (Blue) and 1:19 (Indigo). The Red and Yellow colors are ideal for cancer and chemotherapy, whereas the Blue and Indigo colors are better suited for neurological conditions like epilepsy. The 1:1 may be useful for those suffering from chronic and neuropathic pain. Leafwell and Vireo Health partnered for a webinar to discuss the links between chronic pain and insomnia.
Leafwell Rating
Research-backed: 5/5
Quality: 4.5/5
Accessibility: 3/5
Cost: 4/5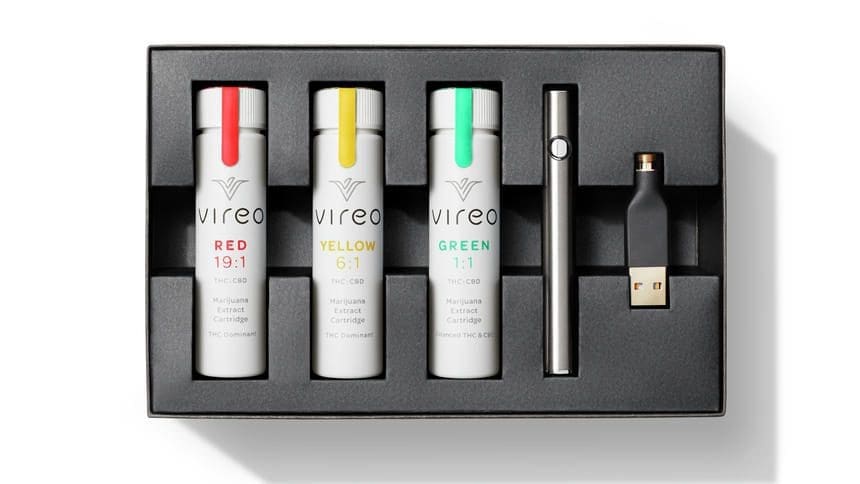 Mary's Nutritionals THC products are widely available in California and Colorado, and their CBD products are available nationwide. Mary's Nutritionals created some of the first (and still amongst the best) transdermal patches, which allows for CBD to be delivered discreetly and easily via the skin for deep pain relief.
Leafwell Rating
Research-backed: 3/5
Quality: 4/5
Accessibility: 4/5
Cost: 4/5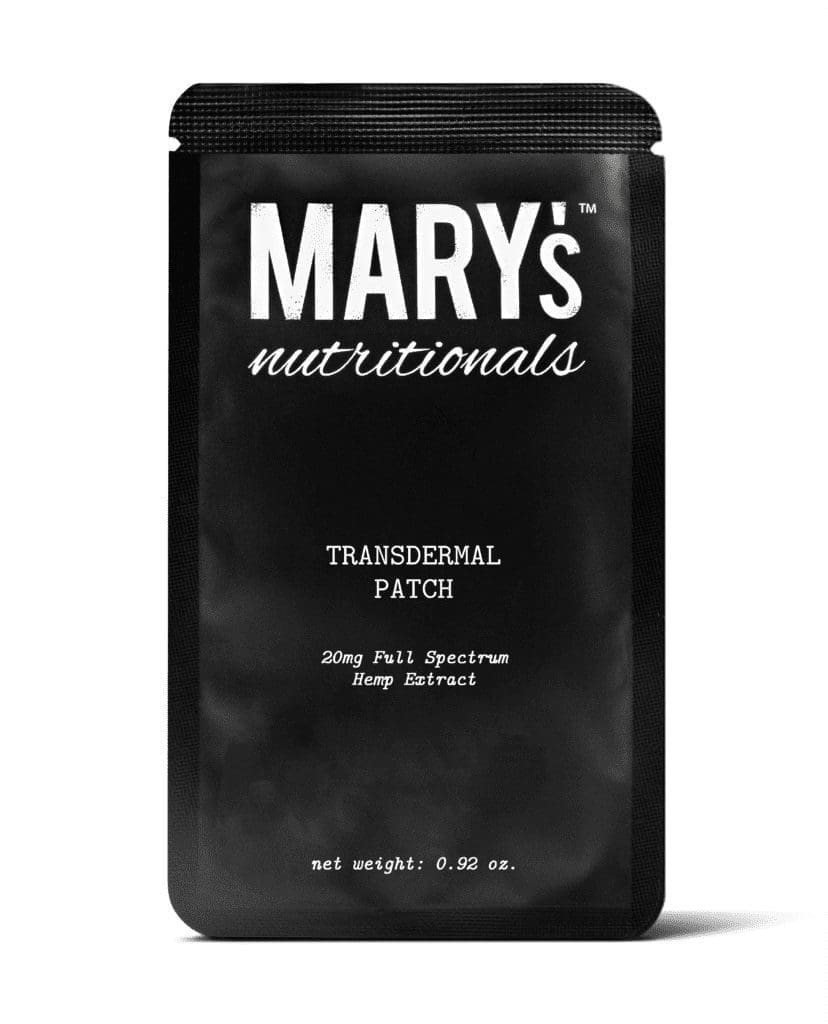 Cibdol is made from organic hemp grown in Europe. Cibdol is tested and analyzed for CBD content, and has a wide range of products to choose from. One of the better hemp-derived CBD products for sleep is Cibdol's Fall Asleep Oil which blends CBD with melatonin.
Leafwell's Rating
Research-backed: 3/5
Quality: 4/5
Accessibility: 4/5
Cost: 3/5
Papa & Barkley is tested and has won several awards. Their cruelty-free products include 60 milligram (mg) softgels to combat everyday stress and anxiety. Clean and chemical-free, Papa & Barkley is a standout among mainstream CBD brands.
Leafwell's Rating
Research-backed: 4/5
Quality: 4/5
Accessibility: 4/5
Cost: 4/5
Provacan is developed by CiiTech, who work with the Hebrew University of Jerusalem and other universities to actually research the potential benefits of CBD. At the moment, they are looking into using CBD for asthma, as CBD has anti-inflammatory properties, whereas THC and pinene may be useful for opening up the airways to the lungs. Provacan also uses supercritical CO2 extraction equipment to "pull" the active CBD (as well as terpenes and other cannabinoids) from the organic hemp plants.
Leafwell's Rating
Research-backed: 5/5
Quality: 4.5/5
Accessibility: 4/5
Cost: 4/5
Aunt Zelda's products are made by Mara Gordon and Stewart Smith, who are pioneers of data-driven cannabis-based plant medicines. They have a number of high-quality skincare products, including extracts, topicals and infused olive oils, and they do consultations as well for those who require guidance and need to develop a dosing program.
Leafwell's Rating
Research-backed: 5/5
Quality: 5/5
Accessibility: 2/5
Cost: 4.5/5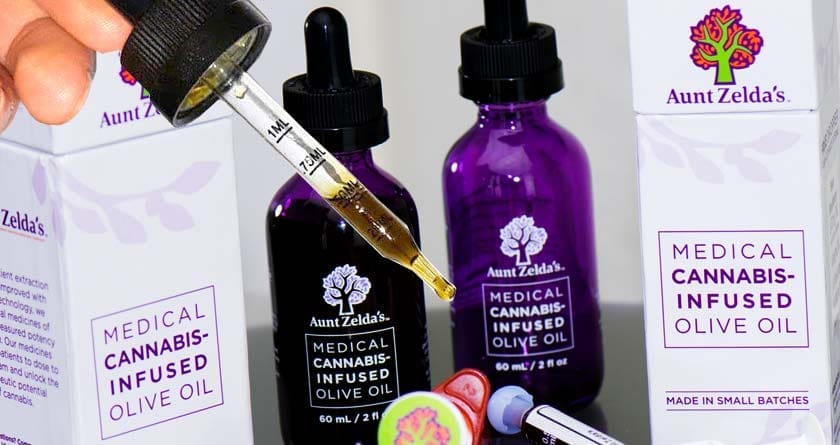 Charlotte's Web was made famous by the Stanley Brothers developing a CBD-rich variety of cannabis for Charlotte Figi (RIP), who needed CBD for the treatment of Dravet syndrome, a severe form of epilepsy. Since then, the Stanley Brothers have made a hemp-based CBD tincture that can be shipped US-wide. They also work with Realm of Caring, who are well-regarded by many for their cannabis education efforts. They have a good reputation for producing high-quality hemp-derived CBD tinctures.
Leafwell's Rating
Research-backed: 3/5
Quality: 3/5
Accessibility: 5/5
Cost: 4/5
A widely-available, organic hemp-derived CBD product. 4 Corners Cannabis was started by Brian and Justin Jasiewicz, who took their cannabis growing experience to the world of hemp, and in the process have built a great reputation for themselves. They show third party lab reports on their website, and their experience with the cannabis side of things bodes well for them.
Leafwell Rating
Research-backed: 3/5
Quality: 3/5
Accessibility: 4/5
Cost: 4/5
Cheeba Chews have been around for quite some time, and were one of the first on the commercial edibles market. They make a range of CBD and mixed THC-CBD products, and the fact that they are still around shows that Cheeba Chews knows what they're doing. Cheeba Chews' taffies are particularly popular (and tasty).
Leafwell Rating
Research-backed: 2/5
Quality: 4/5
Accessibility: 2/5
Cost: 4/5
Foria has been creating women-centered "product lines for intimacy, relief, and optimal wellbeing" since 2013. Foria are a rather unique brand with a unique focus, fusing together sexual health and intimacy with plant medicine. Foria are trailblazers in their field, and for this we shall include them in our top 10.
Leafwell Rating
Research-backed: 3/5
Quality: 4/5
Accessibility: 4/5
Cost: 4/5
Frequently Asked Questions
Where can I buy CBD oil?
CBD oil is widely available at boutique health and beauty stores as well as CBD/hemp dispensaries. You may also purchase CBD online directly from the brand you have chosen.
How do I find the right CBD product for me?
Assess your health goals and pick a product accordingly. For example, topical CBD might work best for skin issues like psoriasis. Sublingual tinctures may be best to beat anxiety and get to sleep. Ultimately, the best CBD product is the one that makes you feel good.
Are all CBD brands the same?
No, not all CBD product brands are the same. There are many quality indicators to look for, such as the source of the CBD, if the product is organic, lab tests that have been conducted, and other ingredients.
Explore even more CBD and cannabis products with a medical marijuana card. Apply online in minutes when you meet with one of Leafwell's experienced physicians.