5 Best CBD Products for Acne
Acne is a common skin disorder affecting nearly 10% of the world's adult population that occurs when hair follicles become clogged with oil and dead skin cells. It can be treated using various pharmaceutical and over-the-counter products, including those that contain CBD.
CBD is a promising acne treatment option due to its anti-inflammatory and antioxidant properties. And depending on your preference, there is a range of CBD products to choose from, like creams, lotions, oils, and masks.
The Right Cannabis for You
Not sure which cannabis products are best for you? Meet with a cannabis counselor and get personalized guidance.
Book an Appointment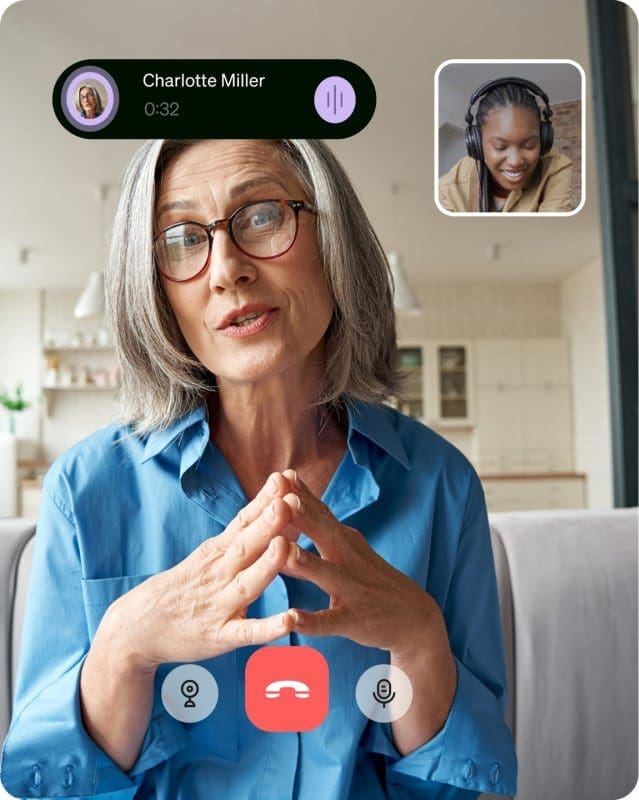 Does CBD Help With Acne?
Scientific research shows CBD has significant anti-inflammatory, antioxidant, and antibacterial properties, making it a promising treatment for acne-prone skin.
Full-spectrum CBD products contain many terpenes beneficial for the skin and treatment of acne, such as linalool, pinene, and beta-caryophyllene, all of which have antimicrobial and anti-inflammatory properties.
Antibacterial Properties of CBD
Bacteria are one of the main factors contributing to acne formation. When a hair follicle becomes clogged, bacteria proliferate and cause inflammation, leading to breakouts.
A recent study found that CBD has antimicrobial properties that work against these bacteria, which can improve the symptoms of acne vulgaris (i.e., acne). This antibacterial effect could help reduce the number and severity of breakouts.
Anti-Inflammatory Properties of CBD
Inflammation is one of the body's natural responses to bacterial buildup, causing redness, swelling, and acne lesions. CBD can help reduce the redness and swelling associated with it and prevent reoccurrence through anti-inflammatory controls.
A 2021 study published in the Journal of Inflammation Research found that CBD suppresses pro-inflammatory responses that exacerbate acne redness and irritation. Topical CBD can also act as an acne pretreatment by increasing anti-inflammatory cytokines (i.e., proteins) to mitigate breakouts before they happen.
Sebum Production Regulation
Sebum is an oily substance secreted by the sebaceous glands to lubricate and protect the skin and hair from environmental damage.
Unfortunately, the body can produce too much sebum for various reasons, like hormonal imbalances, genetics, stress, poor diet, and medications. Hormones called androgens can also increase sebum production, especially during puberty.
One study reports that CBD could be a possible treatment for acne because it helps regulate the skin's sebaceous gland, reducing excess sebum output.
Typical acne treatments, like benzoyl peroxide and retinoids, also reduce sebum creation. However, these harsh treatments can cause dry skin. CBD could be a gentler alternative for regulating sebum production and reducing acne symptoms.
Antioxidant Powers
Studies indicate that oxidative stress is another factor in acne formation, suggesting people add at least one antioxidant product to their current treatment protocol.
Oxidative stress is a state of imbalance between free radicals and the body's ability to neutralize them, caused by factors like air pollution, UV rays, and cigarette smoke. The unmitigated free radical formation, known as oxidation, can damage cells, contributing to acne formation through various pathways such as:
Triggering inflammation
Increasing sebum production
Altering the skin's microbiome, and promoting bacteria growth
The body has natural antioxidants that defend against oxidative stress. But excessive free radicals can overwhelm these defenses, which is where CBD comes in.
CBD exhibits potent antioxidant properties by enhancing the body's endocannabinoid system (ECS) function.
The ECS is a complex cell-signaling system that regulates physiological and cognitive processes like sleep, mood, and appetite. CBD can increase the levels of endocannabinoid molecules such as anandamide and 2-AG.
These endocannabinoids have antioxidant properties that can help protect cells from oxidative stress by strengthening the skin's barrier.
5 Best CBD Products for Acne
Several topical CBD products for acne can be effective against inflammation, excess oil buildup, and oxidative stress.
Some of the best CBD products for acne include infused masks, oils, creams, and lotions. Anecdotal reports suggest that these are some of the better CBD products for managing acne, but results may vary depending on the individual.
1. Endoca CBD Face and Body Oil
Endoca CBD Face and Body Oil is an excellent product for skin health and oxidative protection.
With 1.5 milligrams of CBD per ML and 300 milligrams of CBD per bottle, this formula is a powerful way to calm and soothe irritated skin. The oil is made with natural food-grade ingredients, including cold-pressed apricot kernel oil, safflower oil, and hemp extract.
How to use it: Endoca recommends applying a liberal amount of oil to the face twice daily, in the morning and evening. The brand suggests applying the product immediately after showering or cleansing the skin to lock in moisture and achieve optimal results.
2. Charlotte's Web Acne Treatment Medicated Cream
Charlotte's Web Acne Treatment Medicated Cream is an effective solution for acne-prone skin to help clear pimples, blackheads, whiteheads, and blemishes.
This medicated cream is 98%  naturally derived, made with THC-free hemp extract, eucalyptus oil, tea tree oil, and peppermint oil, among other complexion-brightening botanicals.
The formula includes 1% salicylic acid to heal marks and prevent future breakouts. With everyday use, this cream can give skin a clear and clean look. Charlotte's Web Acne Treatment markets itself as one of the best CBD products for acne.
How to use: Charlotte's Web recommends using CBD hemp extract cream one to three times daily, applying a thin layer to clean skin directly on the affected area. Consumers should start with one daily application to prevent excessive drying and gradually increase it to two or three.
3. New Phase Blends CBD For Acne
New Phase Blends CBD For Acne Maximum Strength Cream is a powerful solution for acne-prone skin. This cream contains 1,000 milligrams of full-spectrum CBD, relieving redness and swelling. Its 1% salicylic acid base is a proven anti-acne compound that can help prevent and treat cystic acne blemishes, pimples, blackheads, and whiteheads.
The CBD cream features a two-stage acne-fighting and pimple formulation that can leave skin feeling smooth and refreshed. With consistent use, New Phase Blends says its acne cream can help to reduce inflammation, minimize pores, and balance oil production, resulting in a smoother and clearer complexion.
How to use: To effectively treat acne, New Phase Blends recommends applying a small amount of CBD-infused acne cream to the entire face after cleansing. Some individuals may initially use this acne cream as a spot treatment, but New Phase suggests applying it all over the face at night after the skin has cleared to maintain clear and healthy skin.
4. cbdMD Botanicals Daily Moisturizer
The Botanicals Daily Moisturizer is perfect for maintaining a healthy skin barrier against oxidative stress and damage. This lightweight moisturizer is enriched with superior broad-spectrum hemp extract, rosehip seed oil, algae, and Sacha Inchi extracts to nourish, refresh and invigorate the skin.
This moisturizer also has the added benefits of CBD, which will help soothe and protect the skin from environmental toxins that can lead to acne. As a vegan and cruelty-free product, it contains no sulfates, parabens, dyes, or perfumes, making it a great option for those with sensitive skin.
How to use: To maintain healthy and hydrated skin, cbdMD Botanicals advises applying the moisturizer two times a day, once in the morning and again at night. Consumers should apply the cream immediately after showering to seal in the moisture or as the final step in the skincare routine to restore the skin's protective barrier.
5. CBDFx CBD Charcoal Face Mask
The CBDfx CBD Charcoal Face Mask offers the perfect blend of spa-grade ingredients combined with the benefits of broad-spectrum CBD. With 20 mg of CBD in each easy-to-use sheet mask, this product is designed to help rejuvenate the complexion, softening and balancing the skin for ten minutes.
The activated charcoal formula helps unclog pores and brighten congestion, leaving skin refreshed and ready to take on the day.
How to use: Consumers should thoroughly cleanse and pat their face dry. Then place the sheet mask over the face and leave it on for the recommended time, allowing the CBD and charcoal to penetrate the skin for a revitalizing and soothing experience.
The Bottom Line
CBD has shown significant promise as a treatment option for acne, with studies supporting its anti-inflammatory, antibacterial, and sebum-regulating properties. CBD could revolutionize acne treatment with a milder, more natural approach to harsh drying agents and as an alternative to topical antibiotics.
Still, topical CBD products may not work for moderate to severe acne. Patients with persistent acne or other inflammatory skin conditions should consult their dermatologist to determine the best therapeutic approach.
Get Your Medical Card
Connect with a licensed physician online in minutes.
Frequently Asked Questions
Can taking CBD orally help with CBD?

Oral CBD could help with acne due to its anti-inflammatory effects. However, most studies have focused on topical formulas, such as creams or lotions, and the direct application of CBD on the skin. Further research is necessary to determine if taking CBD orally could help reduce acne symptoms.
Which is better for the skin: CBD oil or hemp oil?

Hemp seed oil is typically extracted from the seeds of the hemp plant, containing only trace amounts of cannabinoids. On the other hand, CBD oil is extracted from the flowers, leaves, and stems, containing potent cannabidiol (CBD) levels. CBD oil potency makes this product a more effective therapeutic option for acne than hemp oil.
Can CBD help aging skin?