The 7 Best CBD Oils for All Your Health Needs in 2023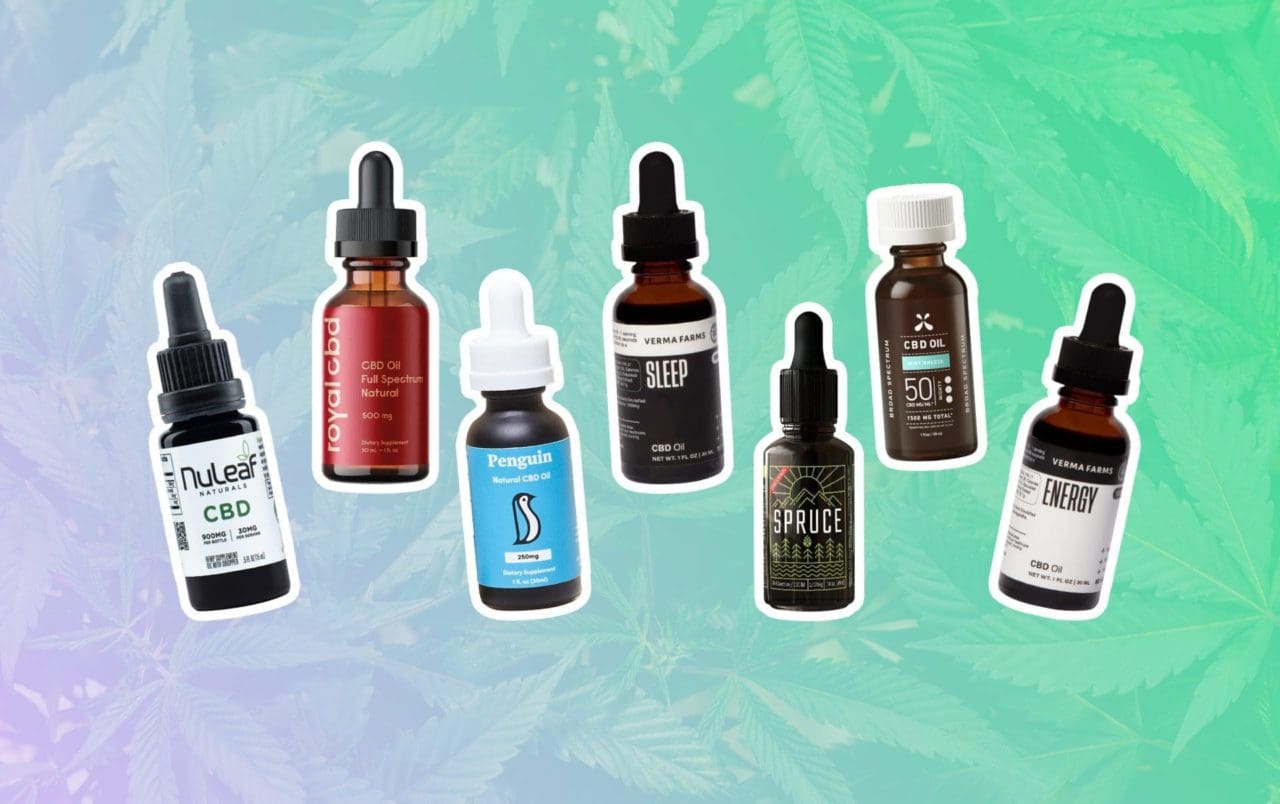 CBD oil is one of the most popular, safe, and effective forms of natural pain relief on the market. Cannabidiol (CBD) works by connecting with receptors in your endocannabinoid system and sending appropriate messages. These messages can instruct the body to feel less pain after an injury or unwind after a stressful day.
Learn which CBD oils best treat anxiety, depression, arthritis, and other common conditions.  
The Right Cannabis for You
Not sure which cannabis products are best for you? Meet with a cannabis counselor and get personalized guidance.
Book an Appointment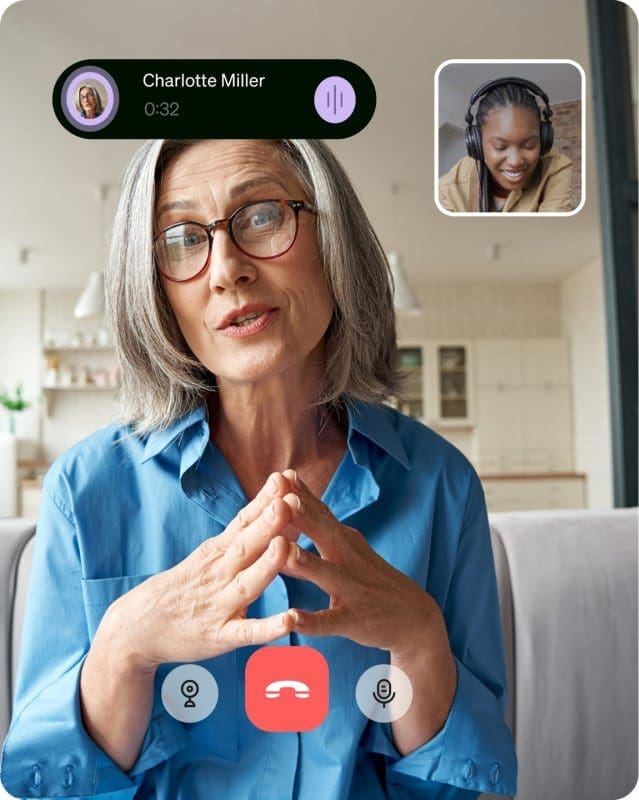 Our Picks for the Best CBD Oil
Leafwell has done the research, and the results are in! Here are the best CBD products for 2023:
Download Free Guide to CBD
What to Look for in CBD Oil
Assessing the quality of a CBD product requires a bit of detective work as a consumer. Here is what to look for when buying CBD oil:
Type
There are three main types of CBD oil available on the market, each with its own features and benefits.
Isolate

: The purest form of CBD, containing no tetrahydrocannabinol (THC) or any other cannabinoids.

Broad Spectrum

: Contains no THC but does contain other

therapeutic cannabinoids.

Full Spectrum (Hemp): May contain trace quantities (up to 0.3%) of THC.
Full Spectrum (Cannabis):

May contain higher amounts of THC, above the legal limit of 0.3% THC for hemp-based CBD products.
Full-spectrum CBD products offer the most potential health benefits, as they contain a range of natural chemical compounds from the hemp plant. However, for anyone sensitive to THC, CBD isolate or broad-spectrum products may be a better option. 
Where the Cannabis Comes From
First, make sure you're purchasing a CBD product from a reputable retailer that only sells quality-controlled items. Then, check for the country of origin on the CBD product label. Some of the best CBD and hemp products are made in the United States, typically in Colorado and California. 
Third-Party Testing
Ensure that the CBD company has done its due diligence about lab testing for therapeutic cannabinoids like cannabinol (CBN) and cannabichromene (CBC). Lab test results with a Certificate of Analysis stating contaminant levels should be fully accessible to you as a consumer. Avoid CBD products that have not implemented third-party testing since the FDA has no oversight on approving any product containing CBD. Testing for terpenes is also essential.
Other Ingredients
Are there additives or preservatives in your CBD oil? Read the ingredients to see if there are any undesirable elements in your CBD product. In general: fewer ingredients translate to higher product quality. 
Organic
CBD companies that produce organic CBD oil tend to be more reputable than those that use conventional methods involving pesticides. Look for a label with the magic words USDA Certified Organic CBD Product. 
How to Use CBD Oil
CBD oil works best for many people first thing in the morning and again right before bed when used in higher doses. But you may need to use CBD more frequently (perhaps four times a day), especially if you're dealing with chronic pain. Only your doctor and your body intuition can tell you exactly how to use CBD oil, but here are some basic guidelines:
How Much Should You Use?
Topical application is the most popular way to use CBD oil. But you may also mix CBD oil into recipes or take a CBD tincture sublingually (under the tongue). However you ingest your CBD product, be sure to read the dosage instructions on the label.
If you're new to CBD and cannabis products, start with less than the recommended dosage. Generally, up to five milligrams per day is appropriate for a novice CBD user. You may be able to use a little more if applying topically but err on the side of caution with less if you're orally ingesting the CBD. 
Risks
CBD oil is very well-tolerated, but you may experience minor side effects. The most common risks and side effects associated with CBD products are:
Dry mouth

Diarrhea

Nausea

Fatigue

Reduced appetite
In addition, CBD may interact with certain medications, especially blood thinners like warfarin and heparin. Make sure you consult your doctor before using CBD oil to minimize any risks or side effects. 
7 Best CBD Oils
Whether you want to treat lower back pain or get a good night's rest, these are the seven best CBD oils to help you reach your health goals.
We have chosen federally legal products available nationwide rather than cannabis-based CBD products, as more people can access these products. Those who find the above products unhelpful may prefer to get a medical card, if available, and try products containing more THC.
Best CBD Oil for Pain
Full-spectrum CBD products are best for combating pain, and NuLeaf Naturals Full Spectrum CBD Oil is our pick in this category. Made from organic virgin hemp seed oil, this pain-relieving CBD product activates the therapeutic entourage effect with a full range of botanical compounds. 
Best CBD Oil for Anxiety and Depression
We recommend Green Roads Mint Breeze Broad Spectrum CBD Oil to soothe anxiety. The cool mint flavor is naturally calming, and the company boasts a proprietary formula with no artificial ingredients. 
To lift yourself out of a depressive funk, try Verma Farms Energy CBD Oil, infused with vitamin B12 and sourced exclusively from the United States. 
Best CBD Oil for Sleep
If you've been twisting and turning all night, apply a few drops of Verma Farms Sleep CBD Oil to your skin. This broad-spectrum CBD oil can help you get some shut-eye infused with sleep-enhancing ginseng, chamomile, and melatonin. 
Best CBD Oil for Arthritis
Royal Full Spectrum CBD Oil contains whole hemp oil extract and has a full spectrum potency that benefits people suffering from arthritis pain. 
Best CBD Oil for Migraines
If you've got a migraine headache, a broad spectrum CBD product without any THC may be best. Penguin CBD Oil is made from Oregon-grown organic hemp using environmentally sustainable methods. 
Best Overall CBD Oil
Incredibly potent and with a luxurious price tag, Spruce 2,400 mg Lab Grade CBD Oil is organic, flavorless, and made in the USA. We recommend experimenting with less potent CBD oils before indulging in this extra-strength powerhouse.
Explore more CBD and cannabis products with a medical marijuana card. Connect with the qualified physicians at Leafwell to start your online application today. 
Get Your Medical Card
Connect with a licensed physician online in minutes.
Frequently Asked Questions
What is the best brand of CBD oil?

The best CBD oil brands will list no more than three ingredients on the product. Those ingredients should include hemp oil, natural flavoring, and, of course, CBD and the other compounds found in good-quality hemp or cannabis. Other quality indicators include a money-back guarantee and the U.S. Hemp Authority Certified Seal.
How can you tell quality CBD oil?

High-quality CBD products are easy to spot if you know what to look for. Quality CBD oil will be clearly labeled with information regarding product origin, lab test results, and complete ingredients. Look for an expiration date on the label and ensure that the CBD oil has been stored in a cool, dark location.
What percentage of CBD oil is best?

For beginners, the best CBD oils clock in at around 5 percent, while more experienced CBD and cannabis users may do well up to 20 percent.